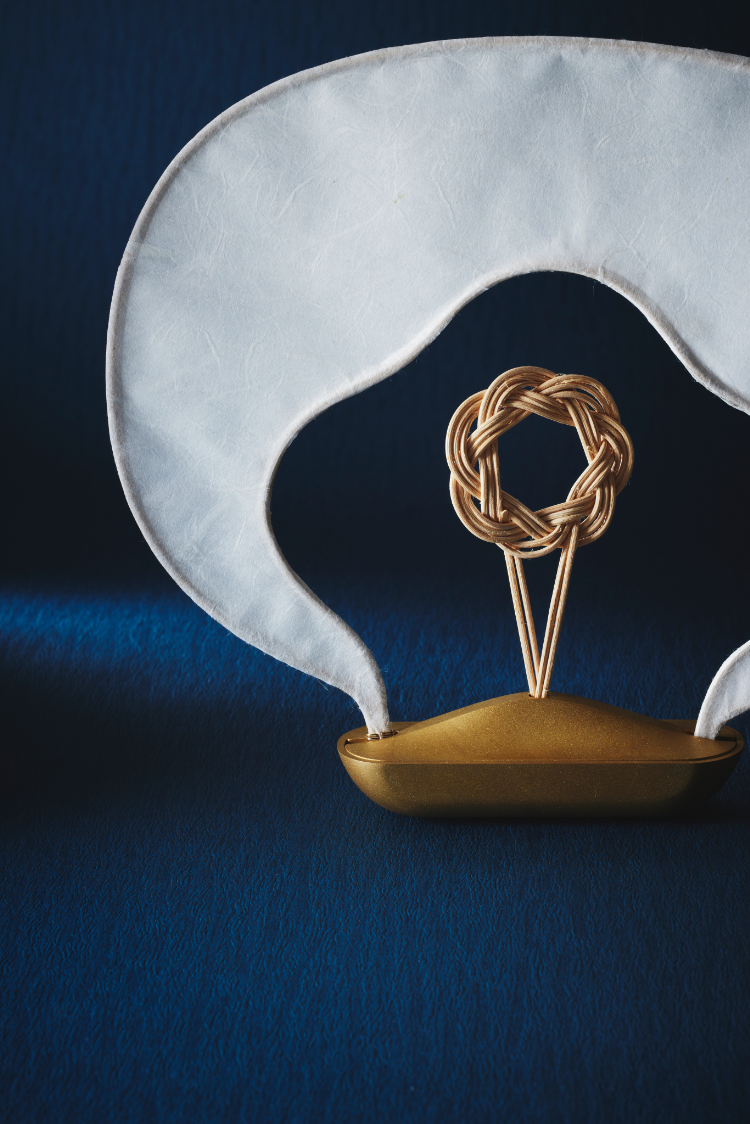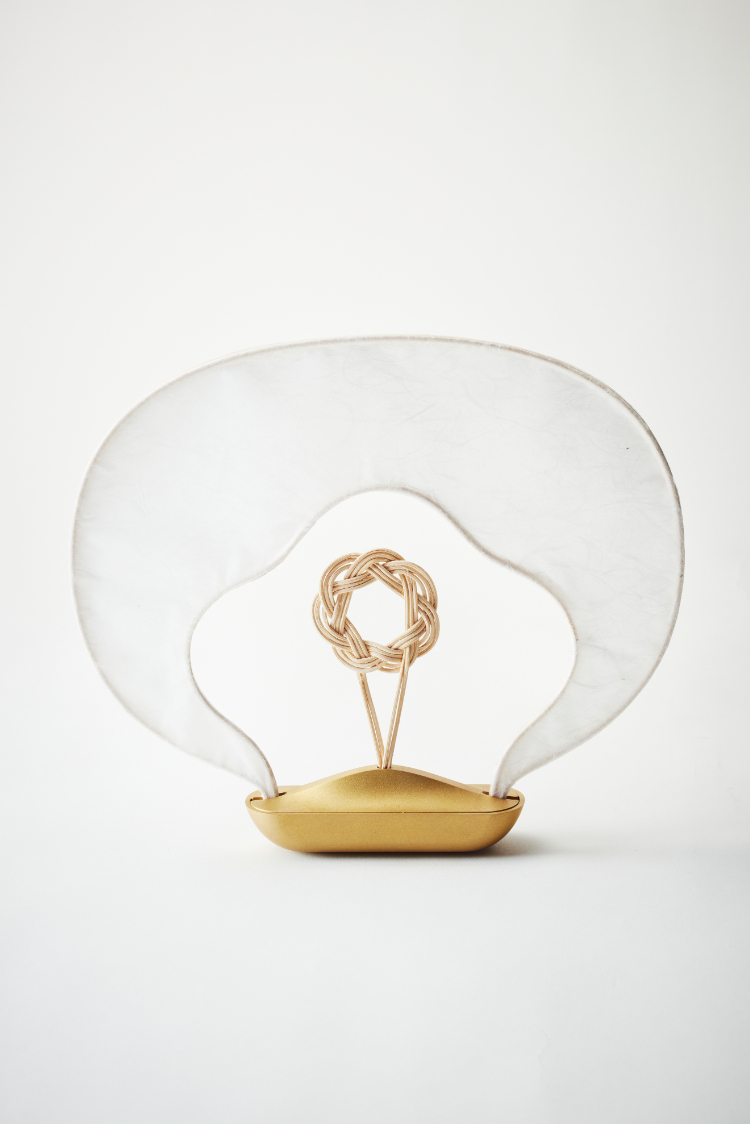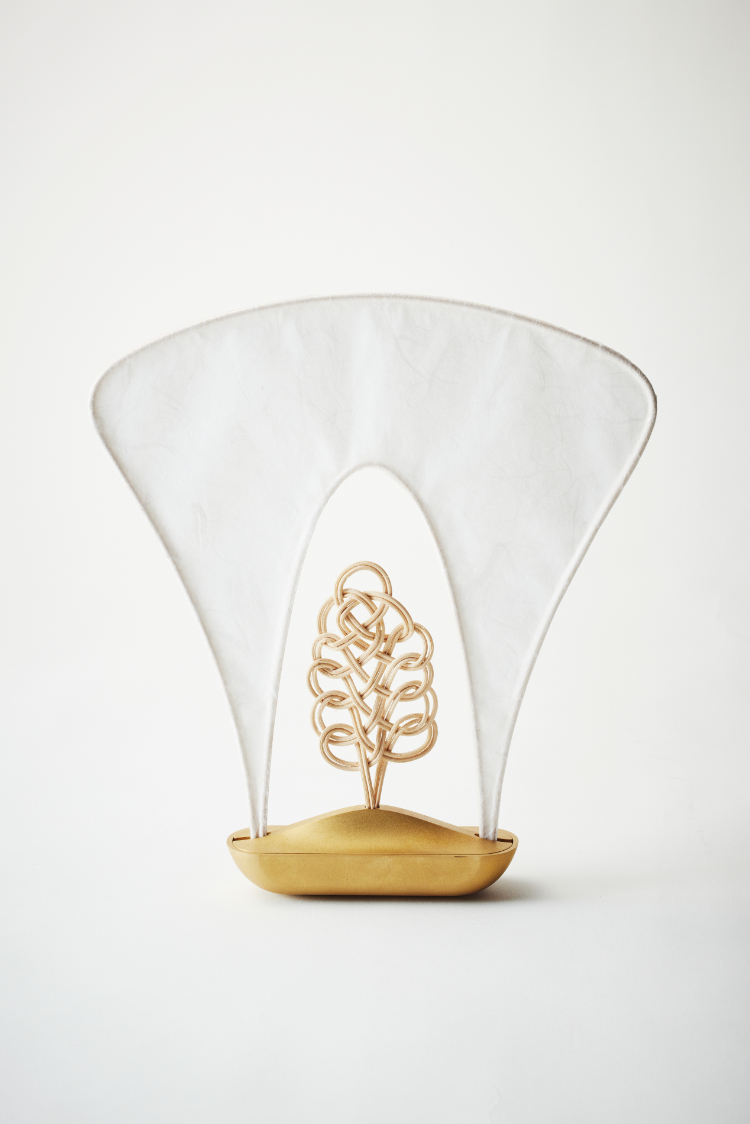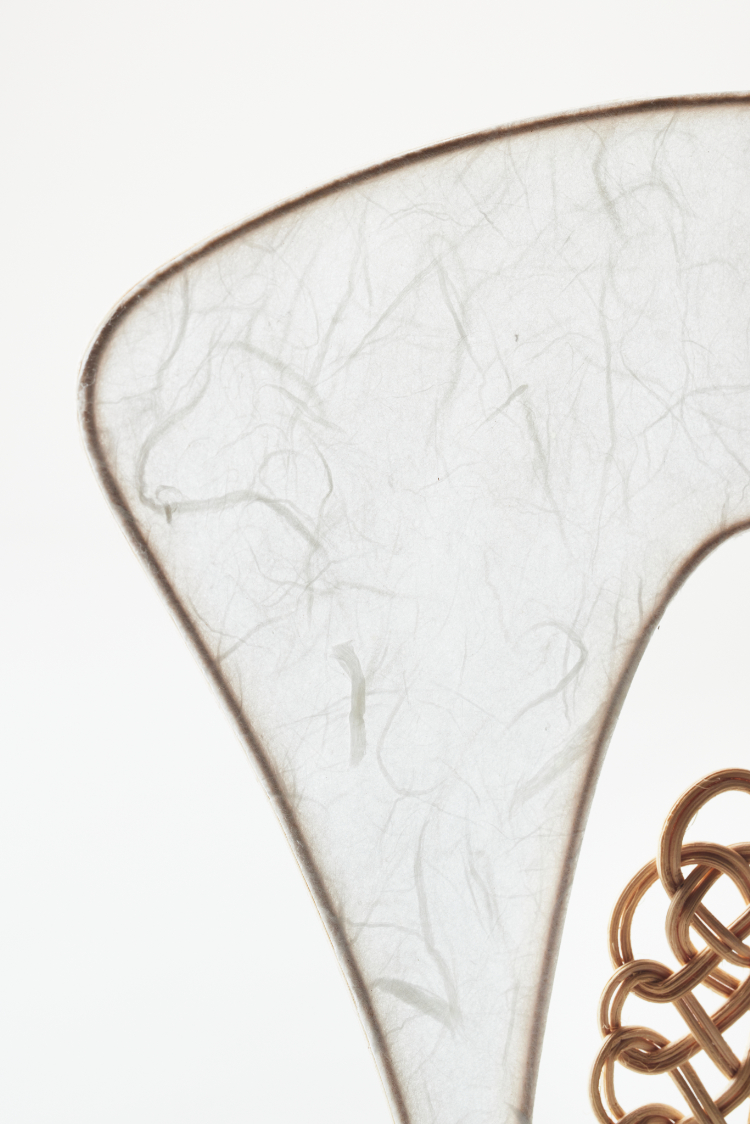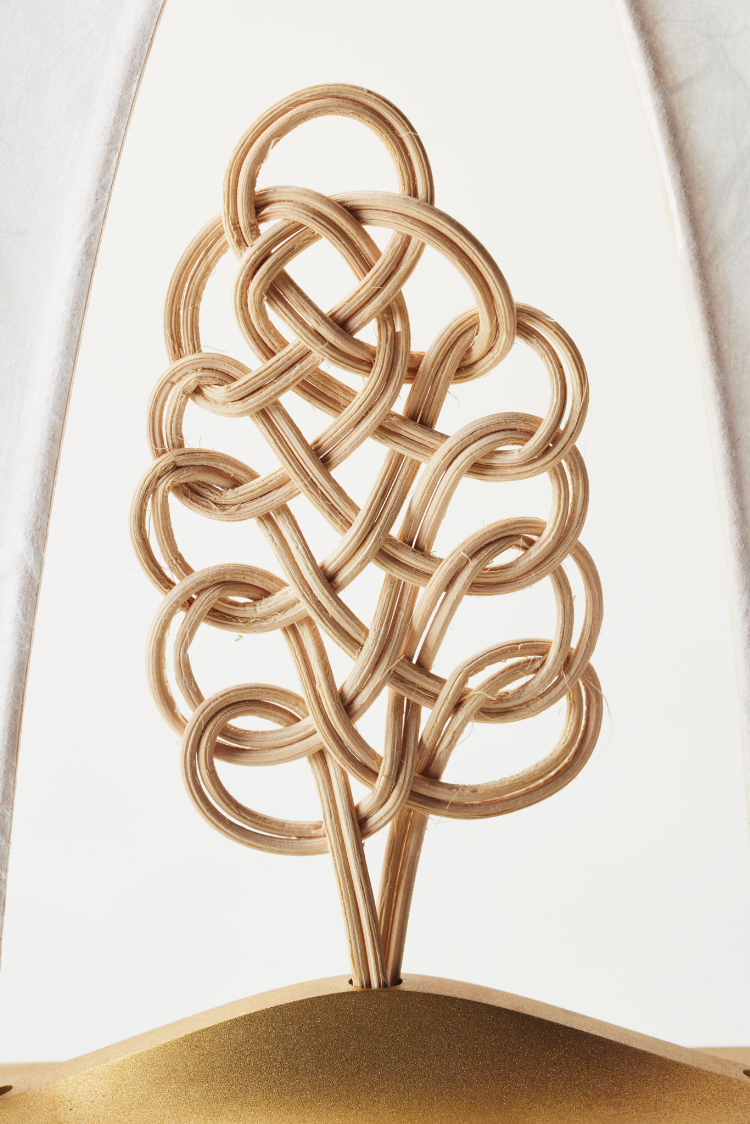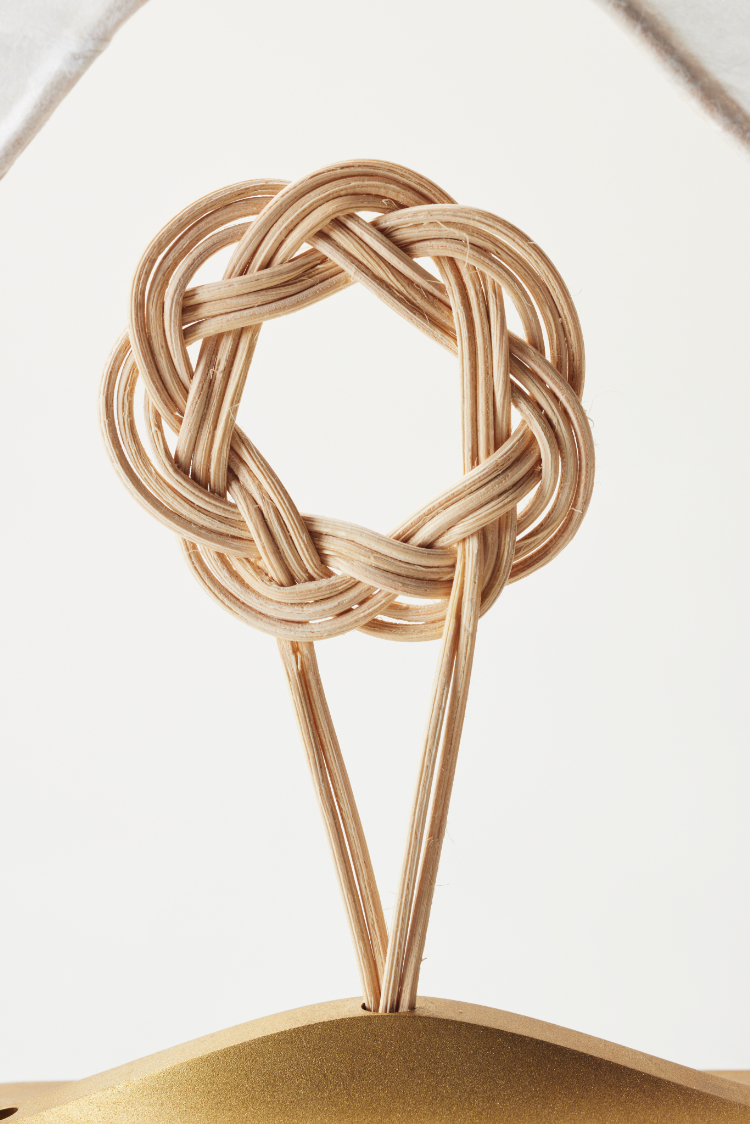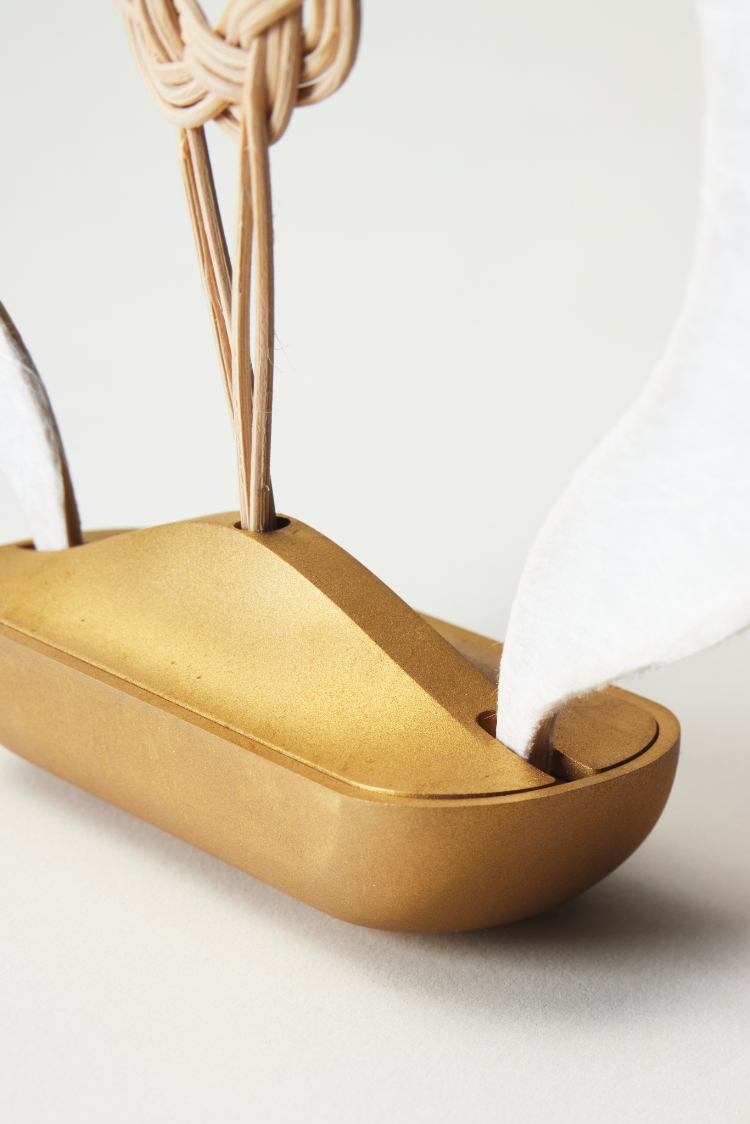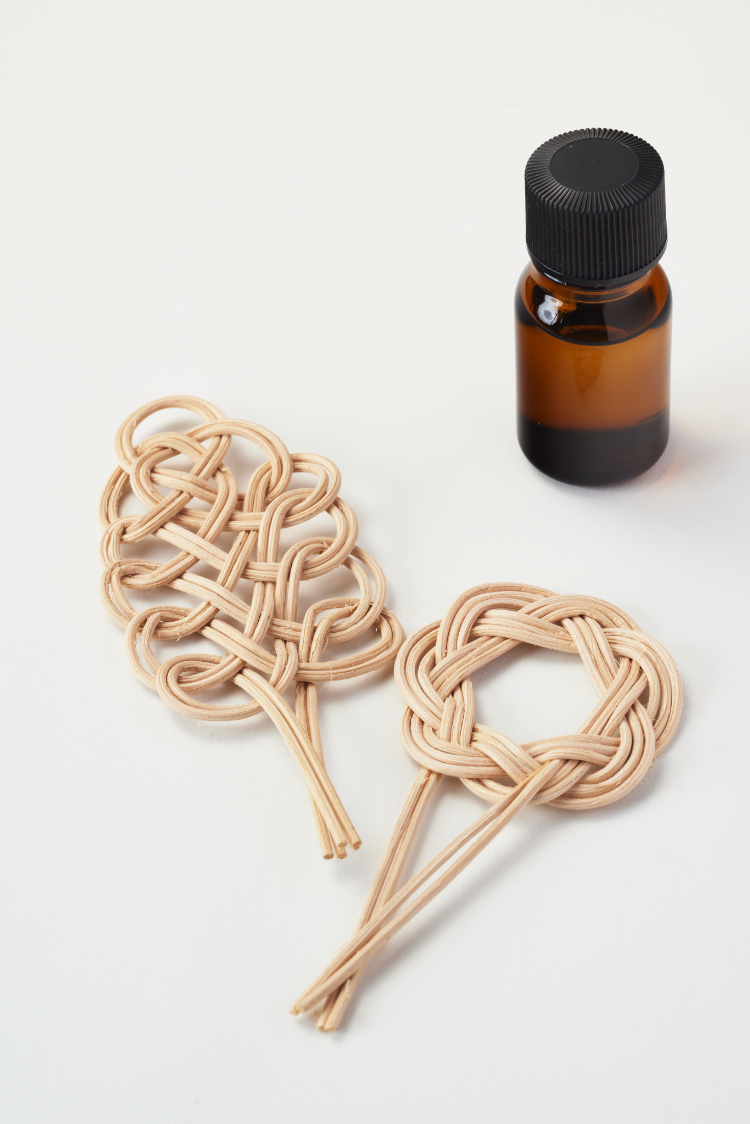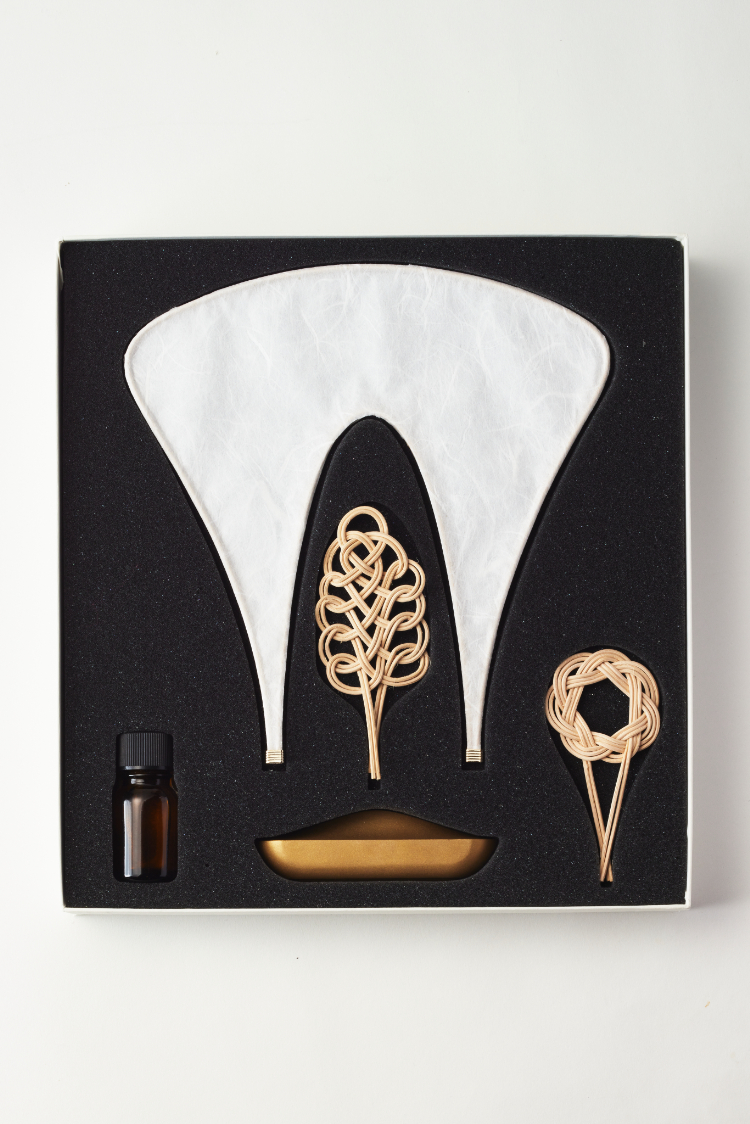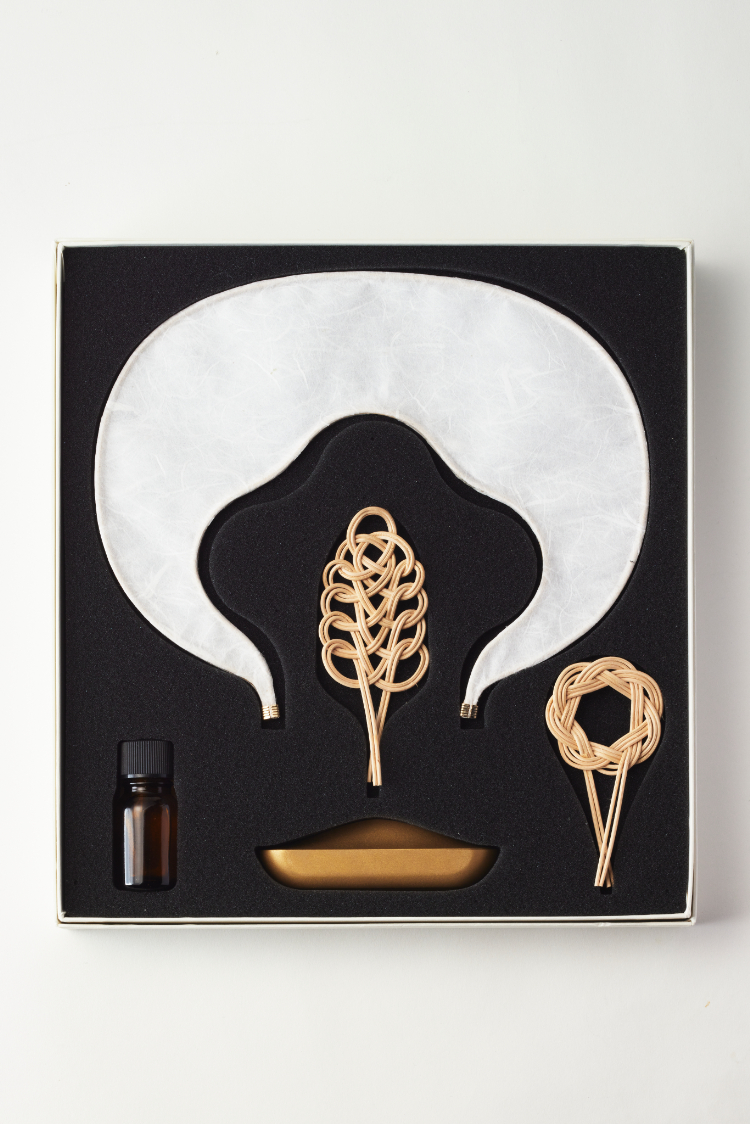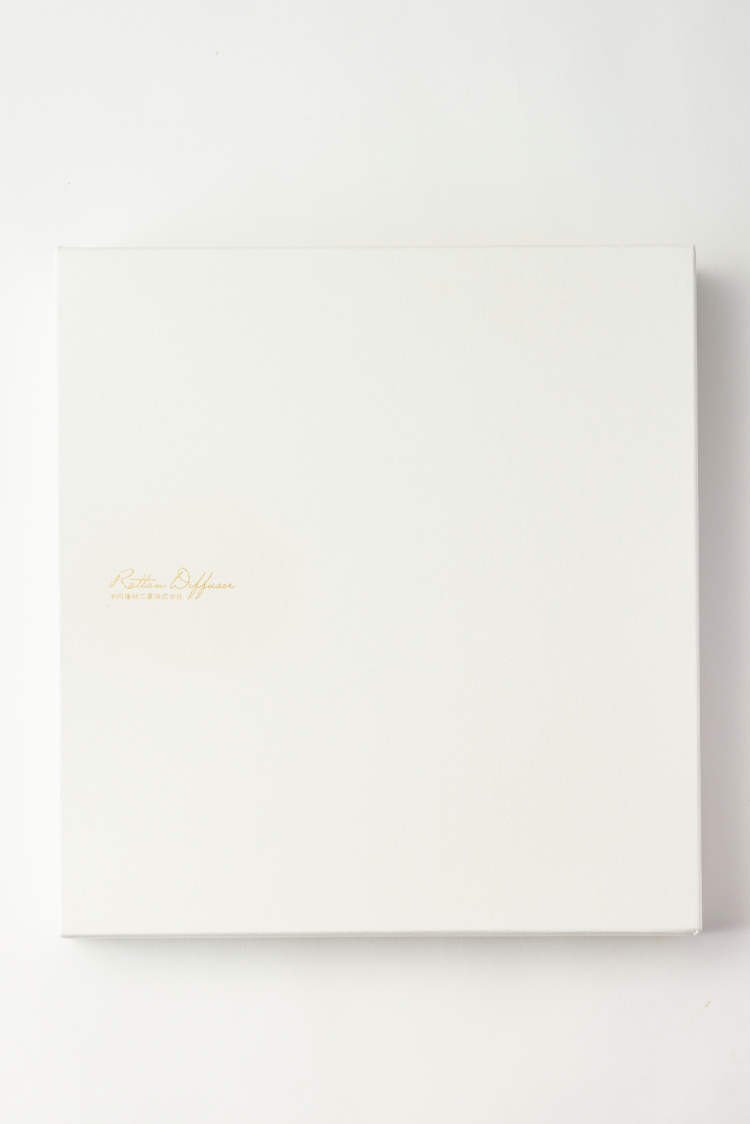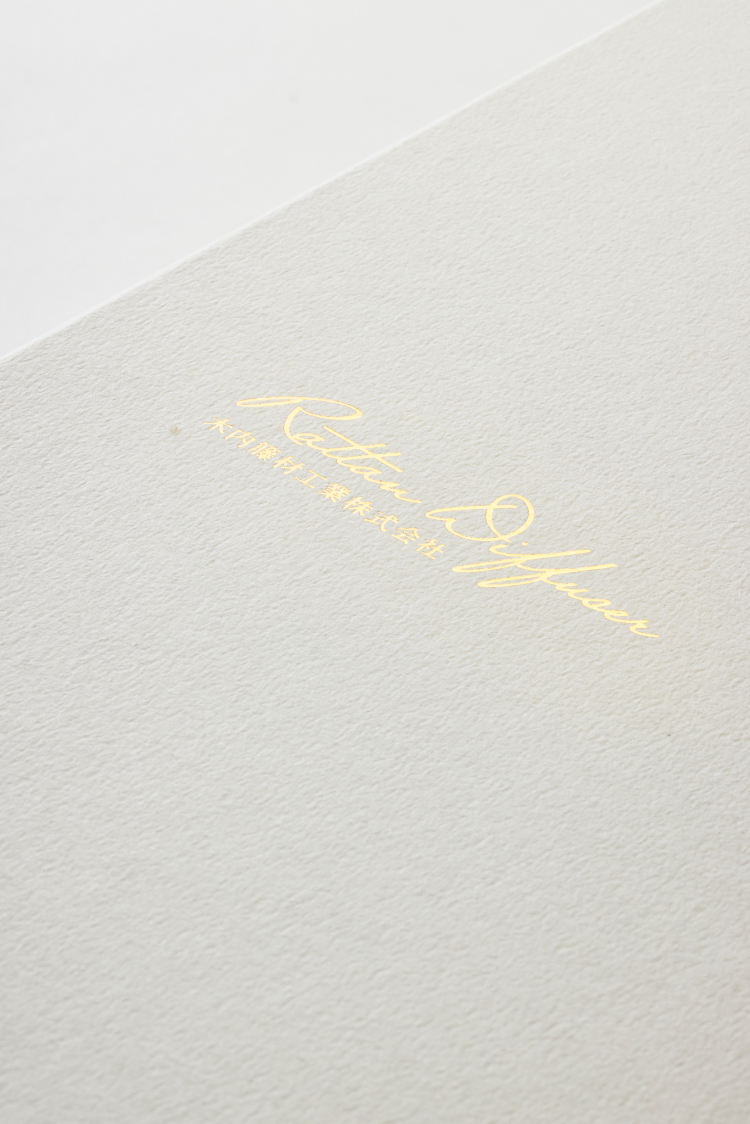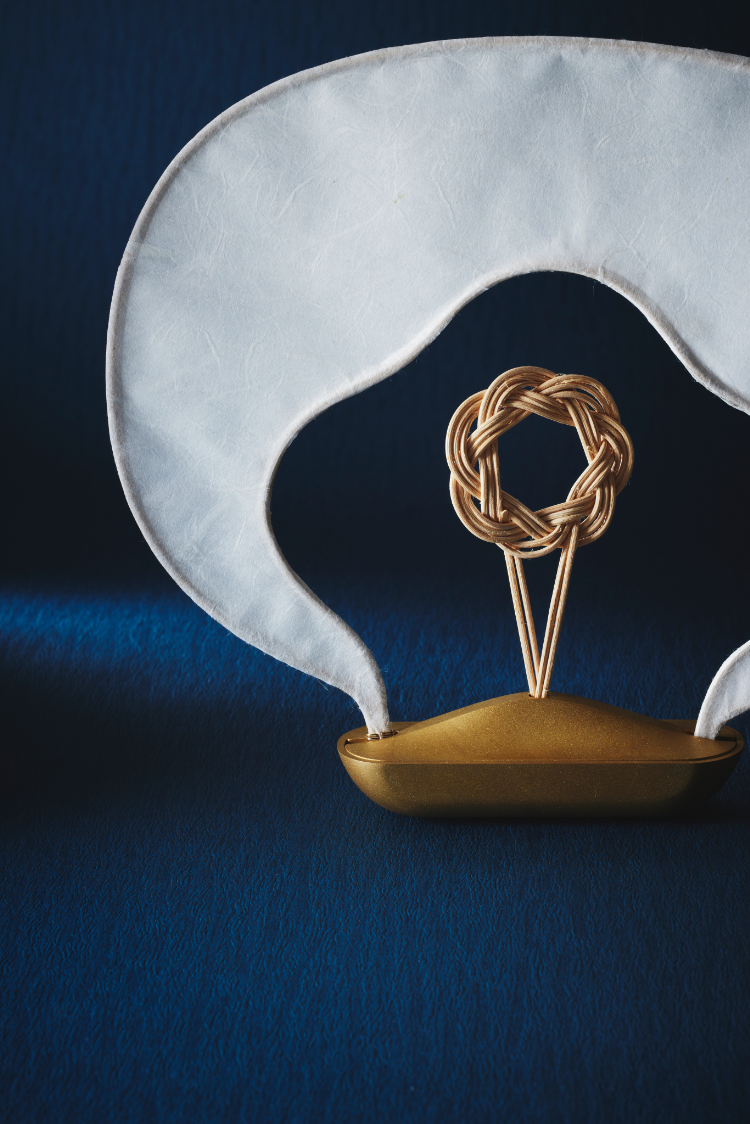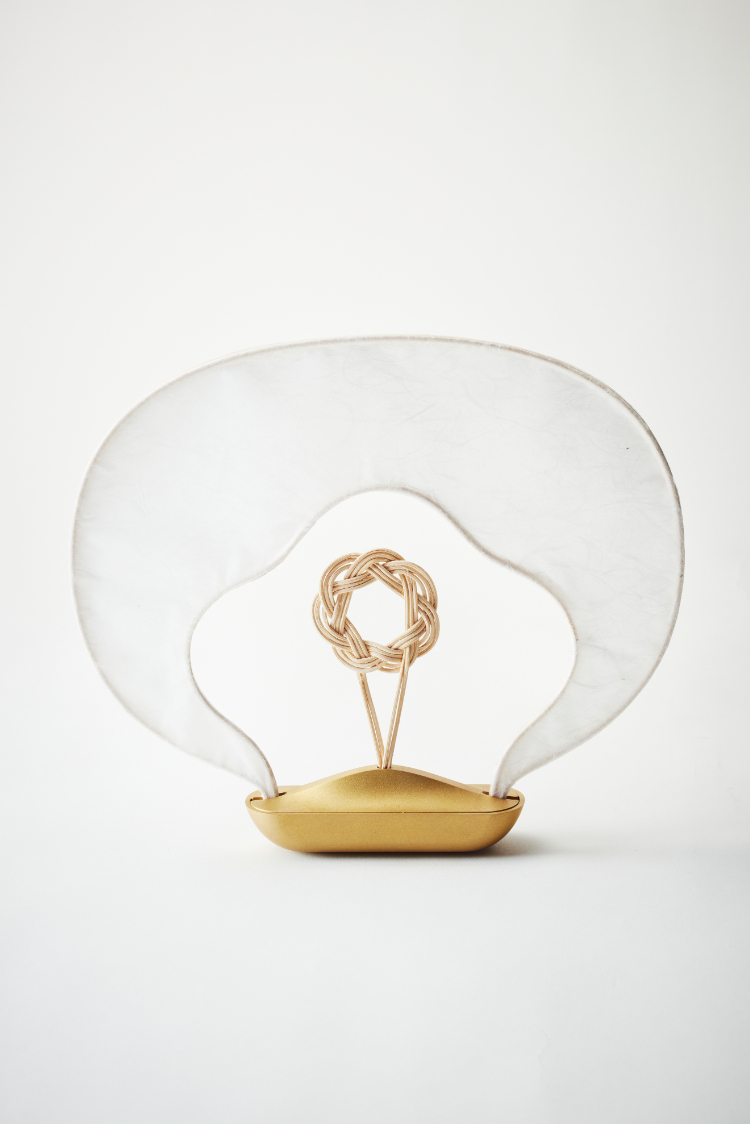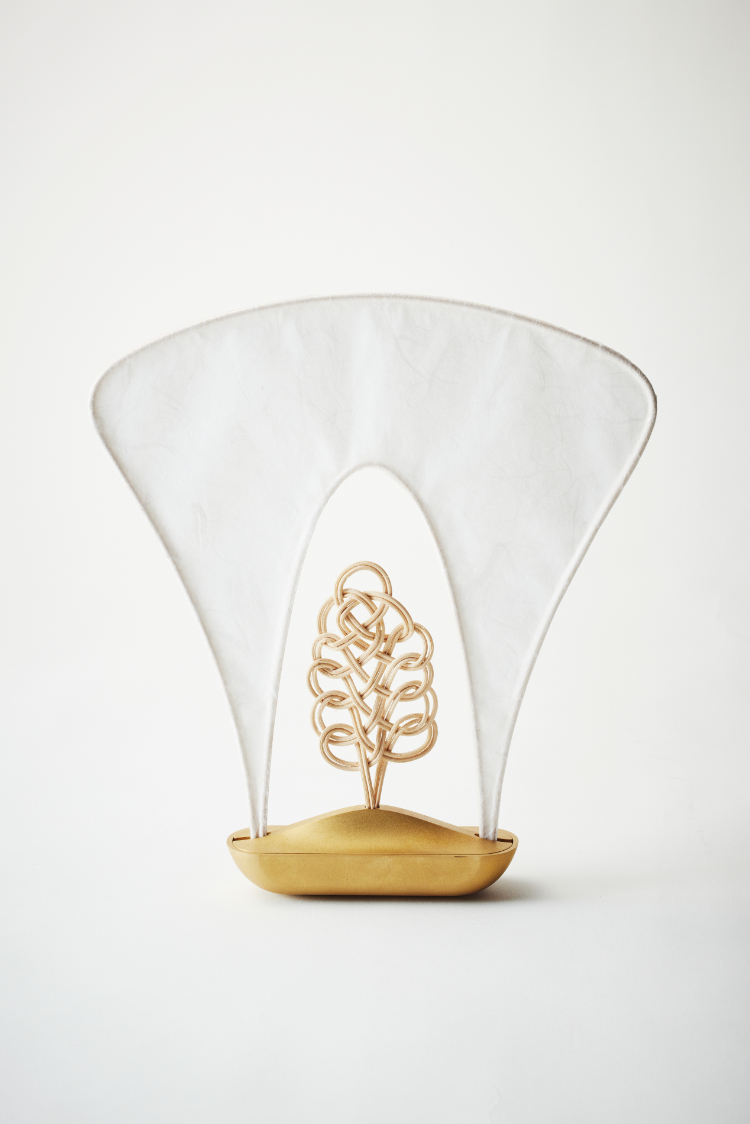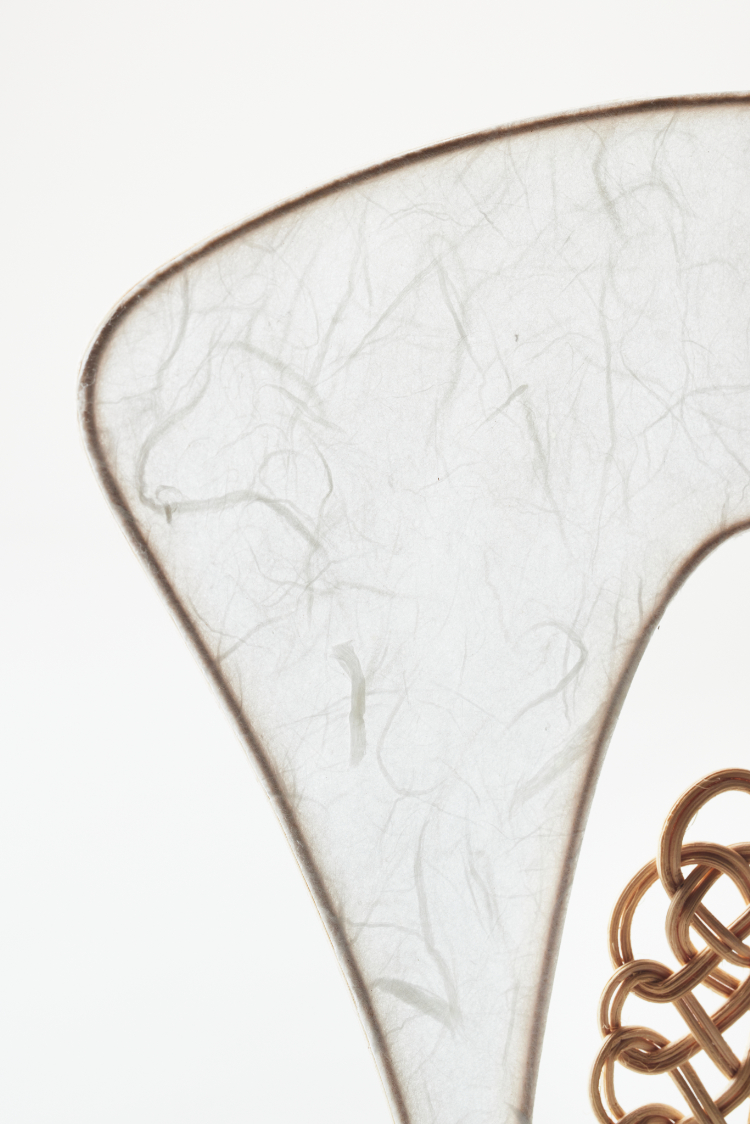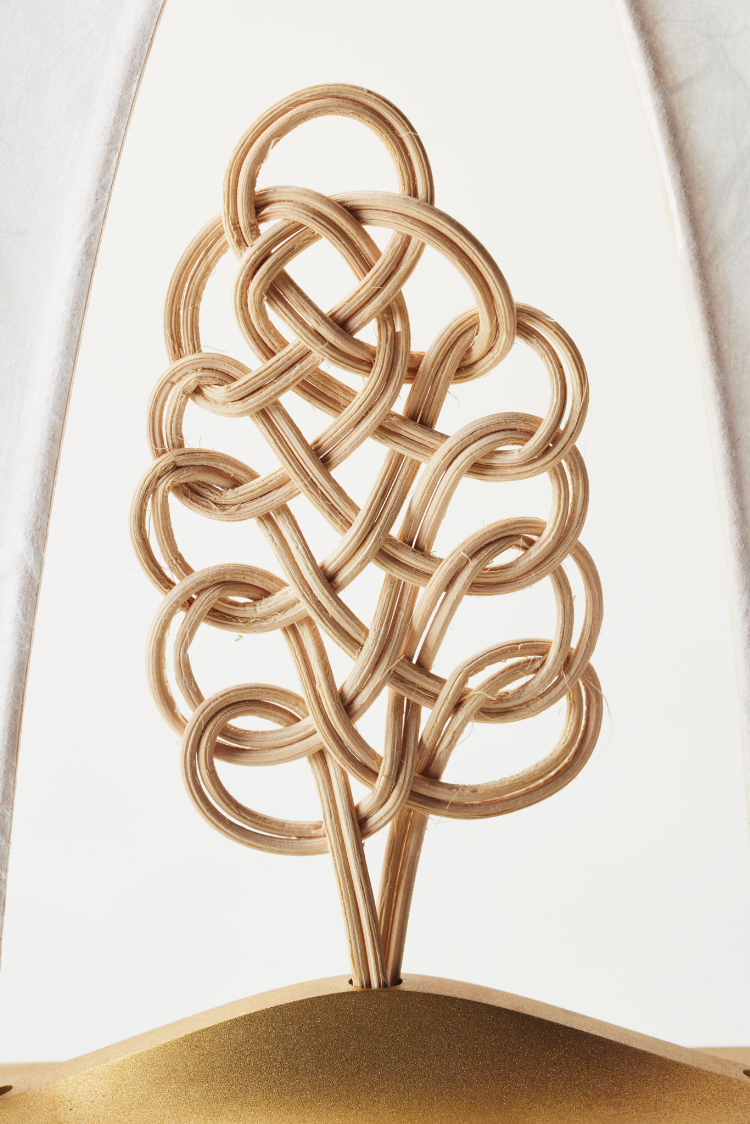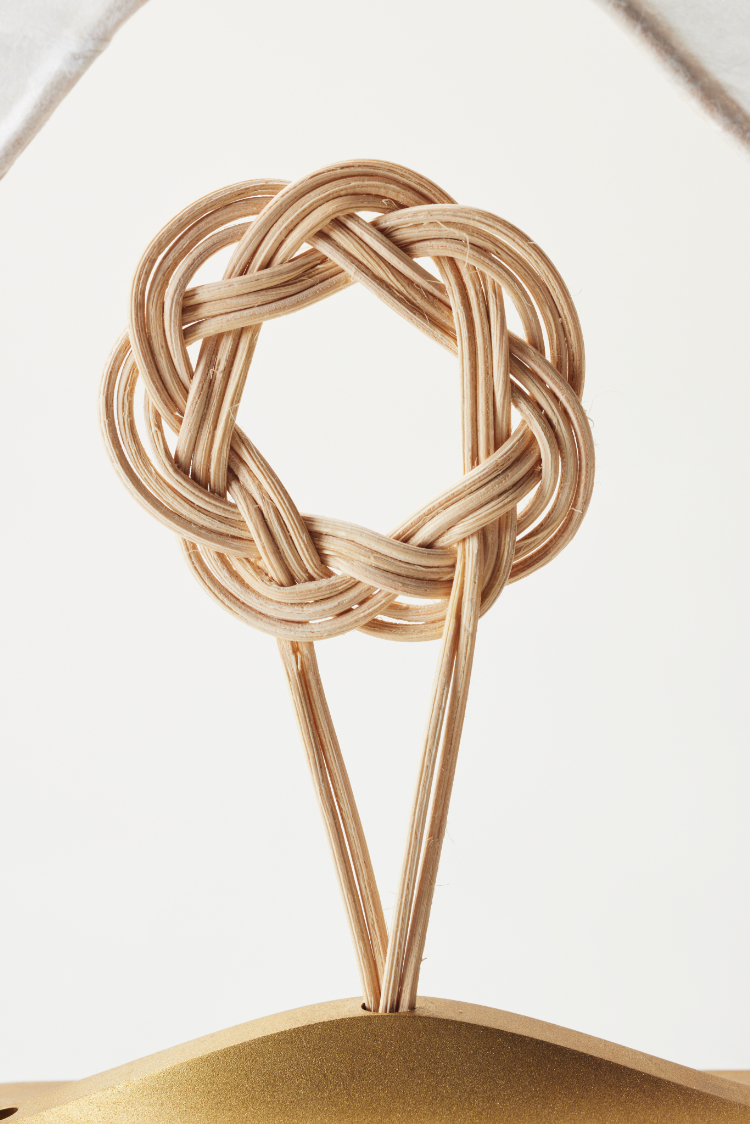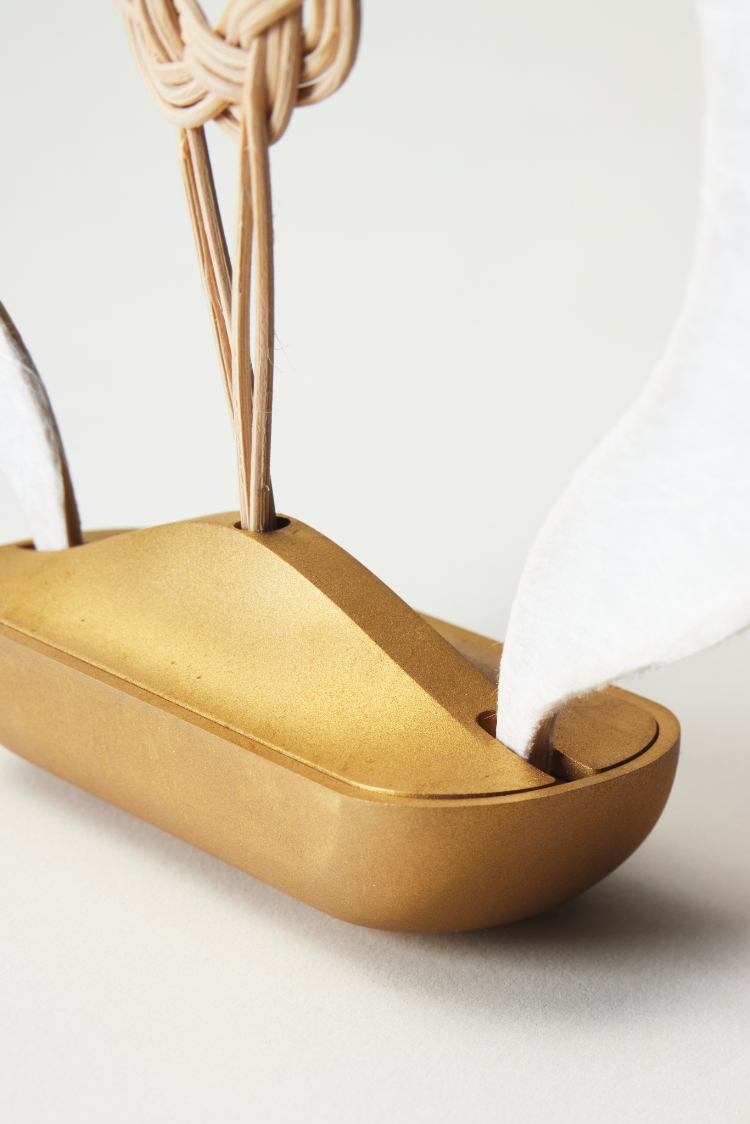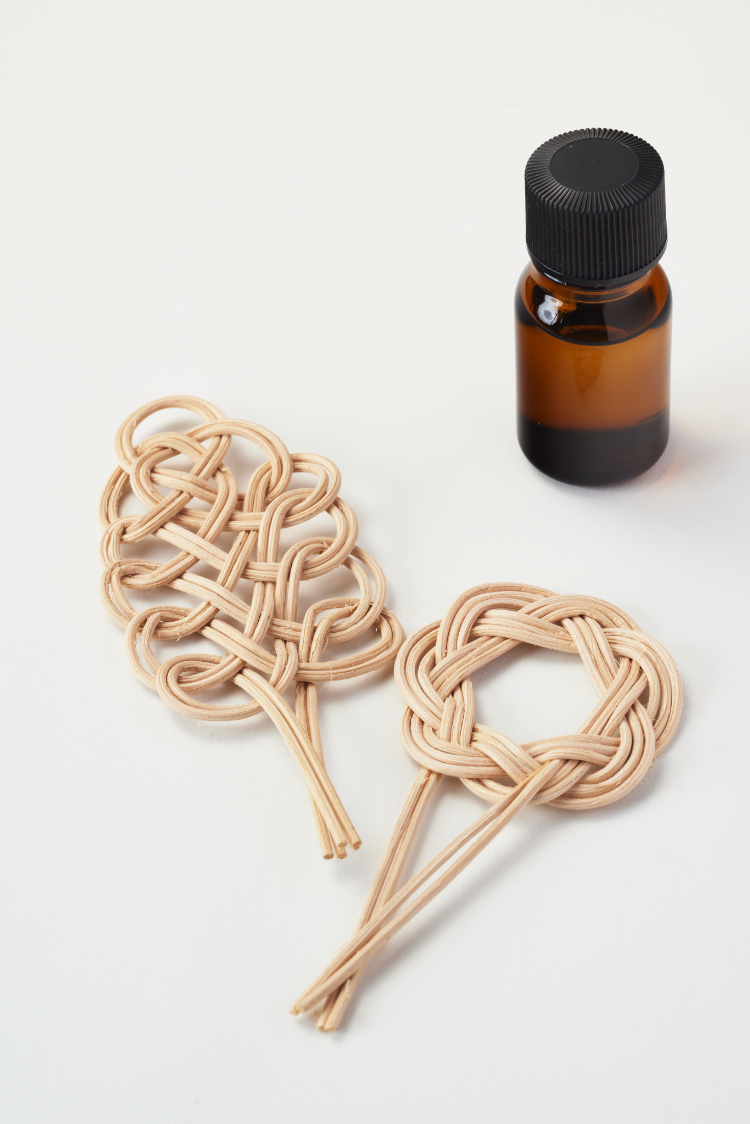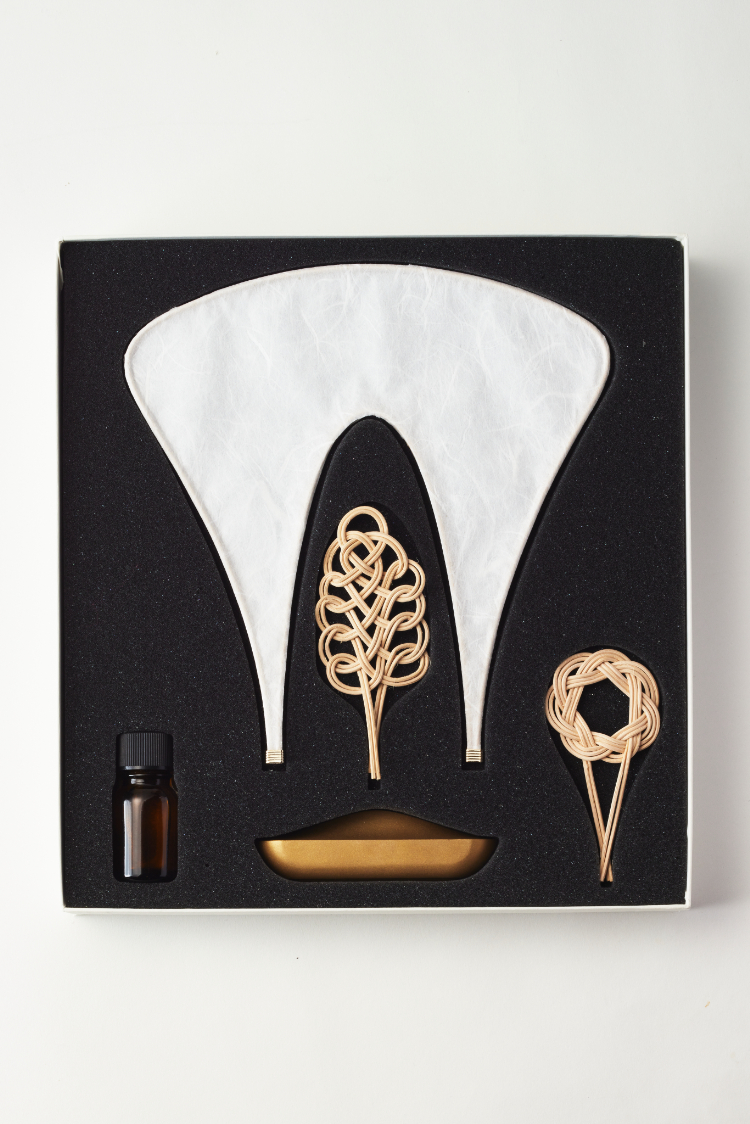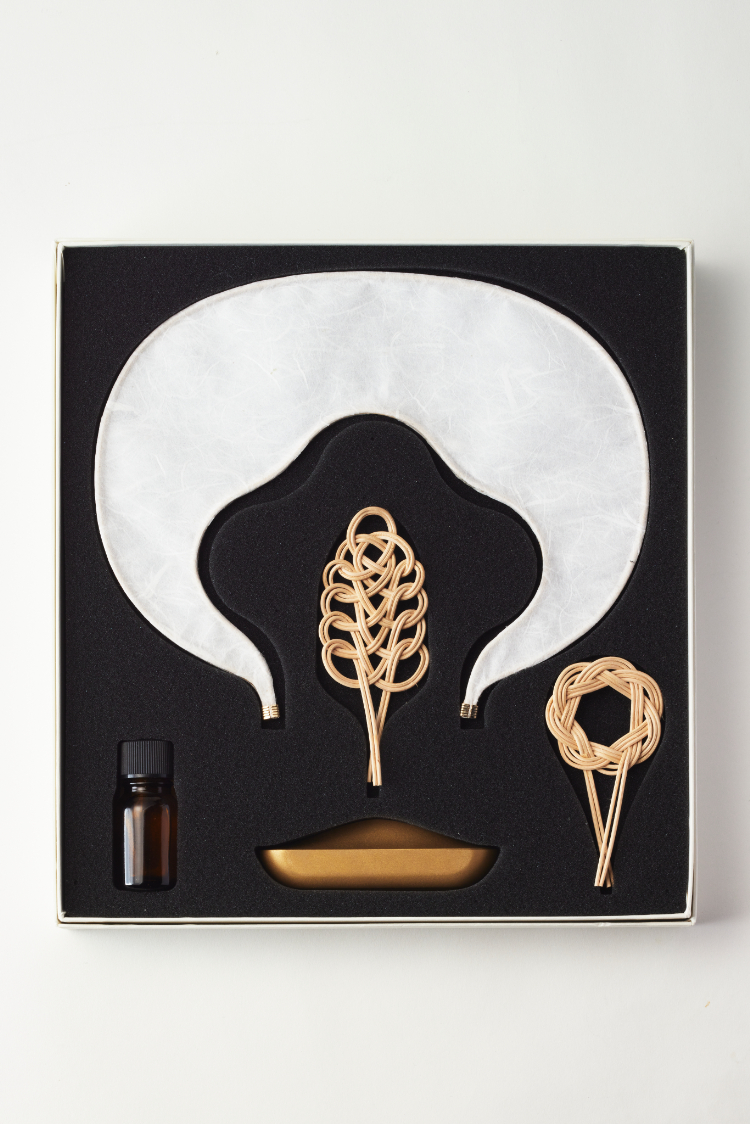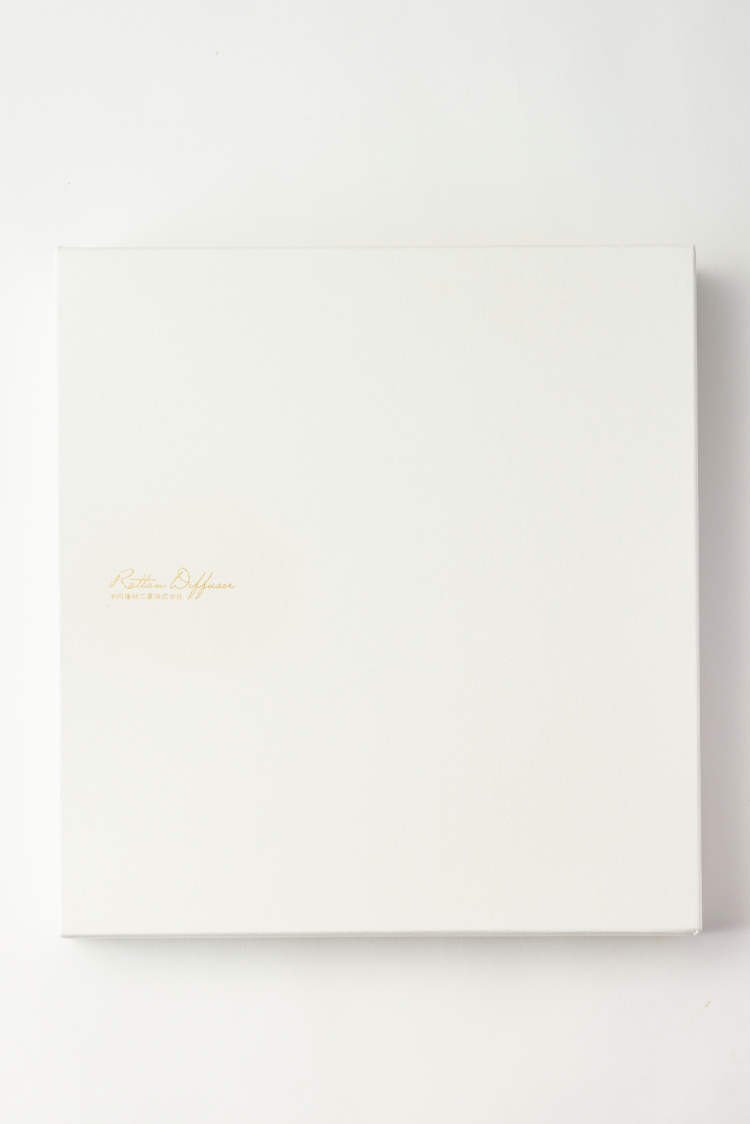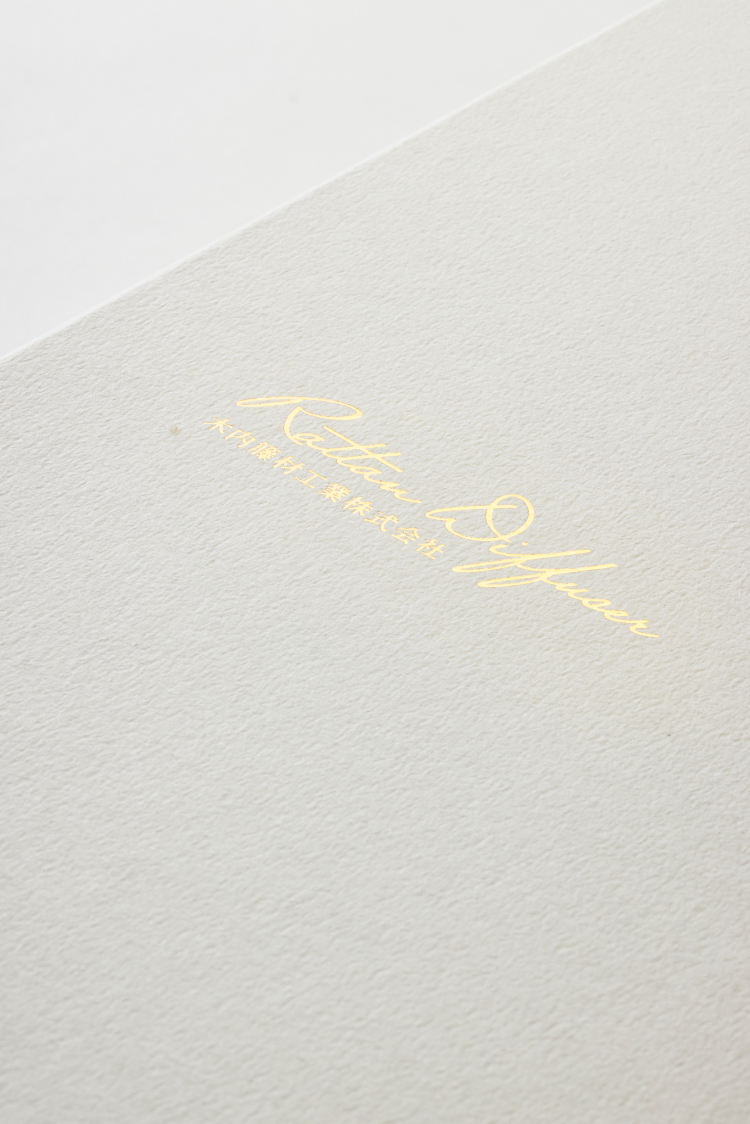 When the sail made of rattan and Japanese paper flutters
in the wind,
the rounded brass base shakes,
and a soft fragrance wafts from the rattan reed
inserted in the bottom of the boat,
which holds the diffuser liquid.
The sail of the Ratan Diffuser,
which looks like a ship floating on the sea,
is made of rattan round core with a diameter of 2.5 mm.
The rattan is soaked in water to soften it,
fitted into a precision laser-cut mold,
dried over several days,
and then covered with Japanese paper.
Two types of sails, cloud-shaped and sail-shaped,
were selected from a variety of ideas,
and a number of prototypes were made.
This is because the color and fibers need to be just right,
as they greatly affect the finished product.
The liquid in the included diffuser,
a blend of cypress and citrus,
has been well received by many people.
The fragrance lasts for two to three weeks.
You can also use another liquid if it is intended for use
in a reed diffuser.
The reeds are made of the same rattan material as the reed sticks
used to stand up in the diffuser bottle,
with 3 strands of ultra-thin flat cores measuring 1.2 mm woven
into knots using the mizuhiki technique.
The knots used for this diffuser are in fact designs
for earrings created as materials for a workshop.
Two types of knots are included in the package:
a tortoise shell knot and a ring knot.
Kiuchi has been developing products in collaboration
with his university seminar students since 2018.
The rattan earrings designed by the students
were exhibited at a traditional craft exhibition in Tokyo
and sold on the Internet,
with new students being welcomed onto this program
from the following year onward.
"I never thought I'd be making little accessories like these."
So says third generation craftsman Kiuchi Hideki.
Since its establishment in 1931,
Kiuchi Touzai Kogyo had focused on construction work
for facilities such as golf courses and hot springs.
However, when the bubble economy burst (~1991),
the company began to produce furniture for the general market,
including rattan chairs made from construction scraps,
which led to its entry into the Traditional Craft Exhibition.
Despite saying he does not know much about design work,
among other things, Kiuchi has been actively proposing
and refining designs as well as the functionality of rattan products.
Kiuchi, who has been helping out in the family business since he was a child,
naturally became a craftsman. He even goes to Indonesia,
the birthplace of rattan,
to buy raw materials while checking them with his own eyes.
"I hope to continue for a century as third generation craftsman."
Kiuchi says this without hesitation,
his sights set on the future of traditional crafts.
Rattan Diffuser

Materials: Rattan, Japanese paper, brass, refined oil
Size: Sail-shaped W190mm × H220mm × D32mm
Cloud-shaped W220mm × H190mm × D32mm
Types: Sail-shaped (2 types of reed, sail, pedestal, aroma oil 10ml)
Cloud-shaped (2 types of reed, sail, pedestal, aroma oil 10ml)
*The information on this site is as of June 2023.
*Sizes, colours and shapes of the actual products may differ slightly as they are
handmade.
*Product specifications and suggested retail prices may change without prior notice.