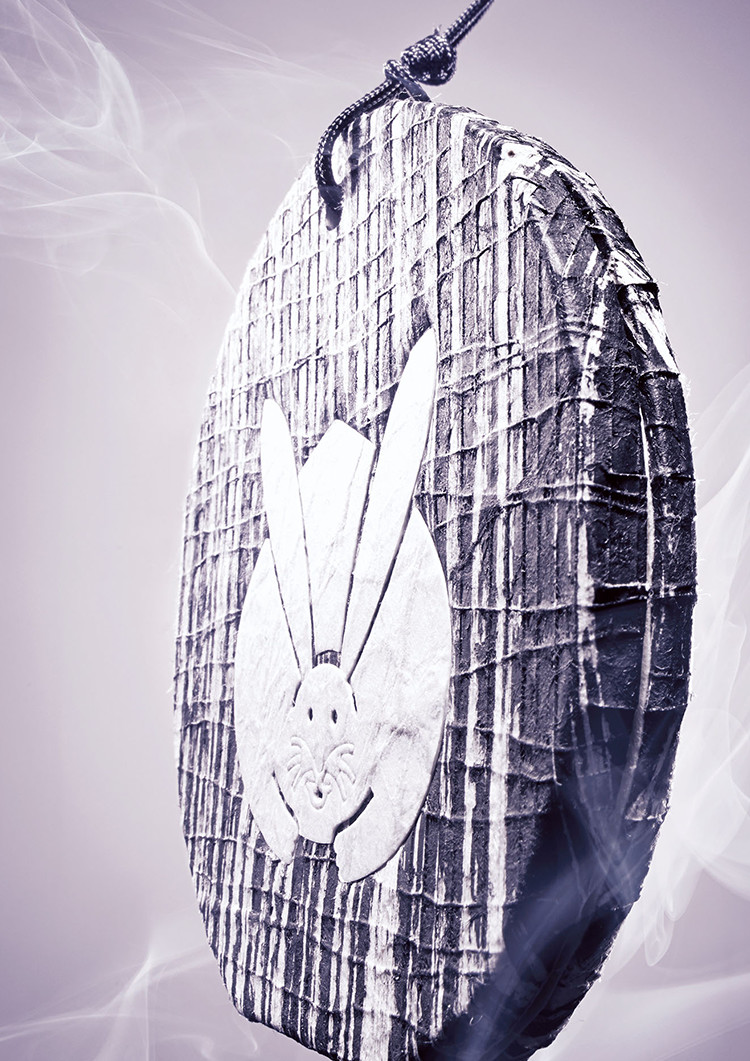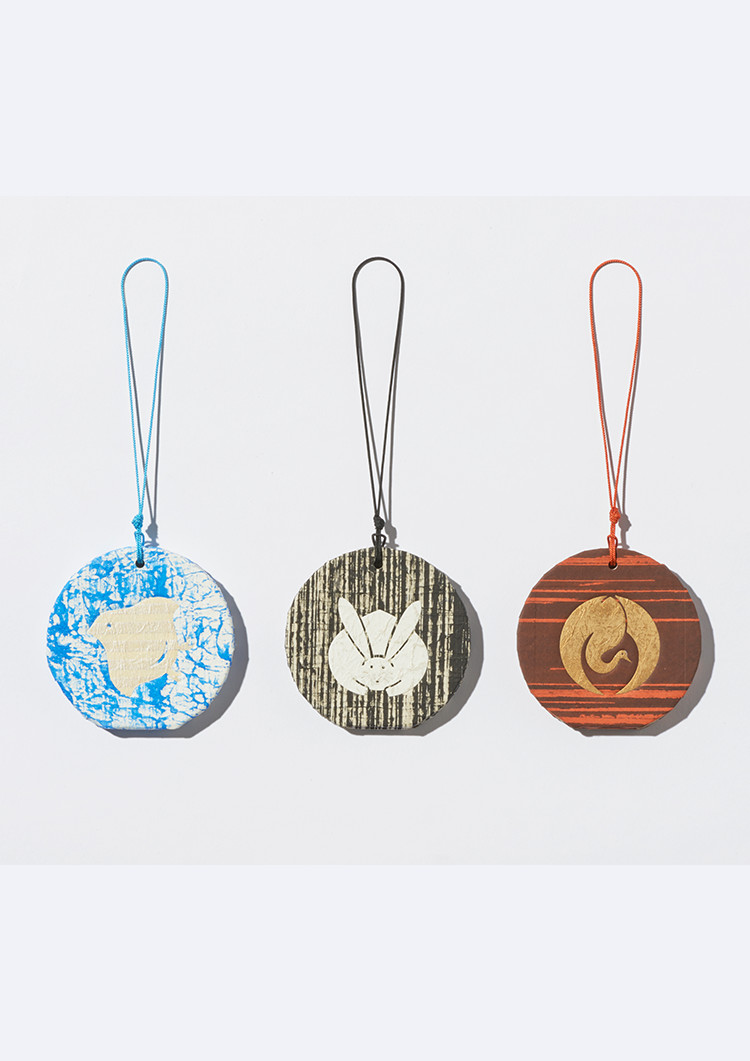 Scents can recollect holiday memories. And scents that are sniffed by pure coincidence have the power to evoke memories. "Kaori-mon" (scented crest) is an auspicious crest drawn on decorative paper with a fragrance that's reminiscent of a previous holiday in Tokyo. The decorative papers are processed from "Orimono" and "Tori-no-ko" papers used for traditional paper sliding doors. "Orimono" paper with woven fibres and "Tori-no-ko" with brushed gold glazing have various attractive textures. The crest of either "Hamachidori" (plover), "Yuzuru" (evening crane) or "Yukiusagi" (snowshoe hare) are skilfully incorporated on such colourful decorative papers of "Kaori-mon". All three crests are emphasised by combining two different types of decorative paper using a paper-inlaying technique. For example, the blue decorative paper for "Hamachidori" is brush-dyed and the decorative paper for the plover is created with a combing-like technique called "kushibiki" to emphasise the plover flying across the rough seas. Furthermore, a paper hinge allows "Kaori-mon" to be opened and closed for changing the fragrance. Various fragrances distinctive to Japan to match each crest – such as "Kaori-Hamachidori" reminiscent of the sweet scent of summer – are also available separately.
Size: φ80mm × D10mm 
Material: Washi (Japanese paper)
*The information on this site is as of December 2017.
*Sizes, colours and shapes of the actual products may differ slightly as they are handmade.
*Product specifications and suggested retail prices may change without prior notice. Prices shown are all tax exclusive suggested retail prices.