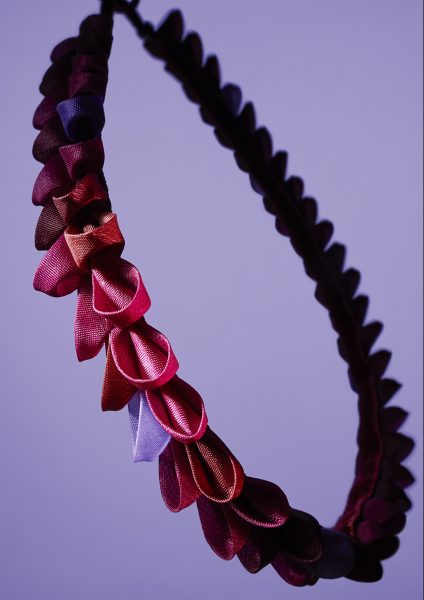 image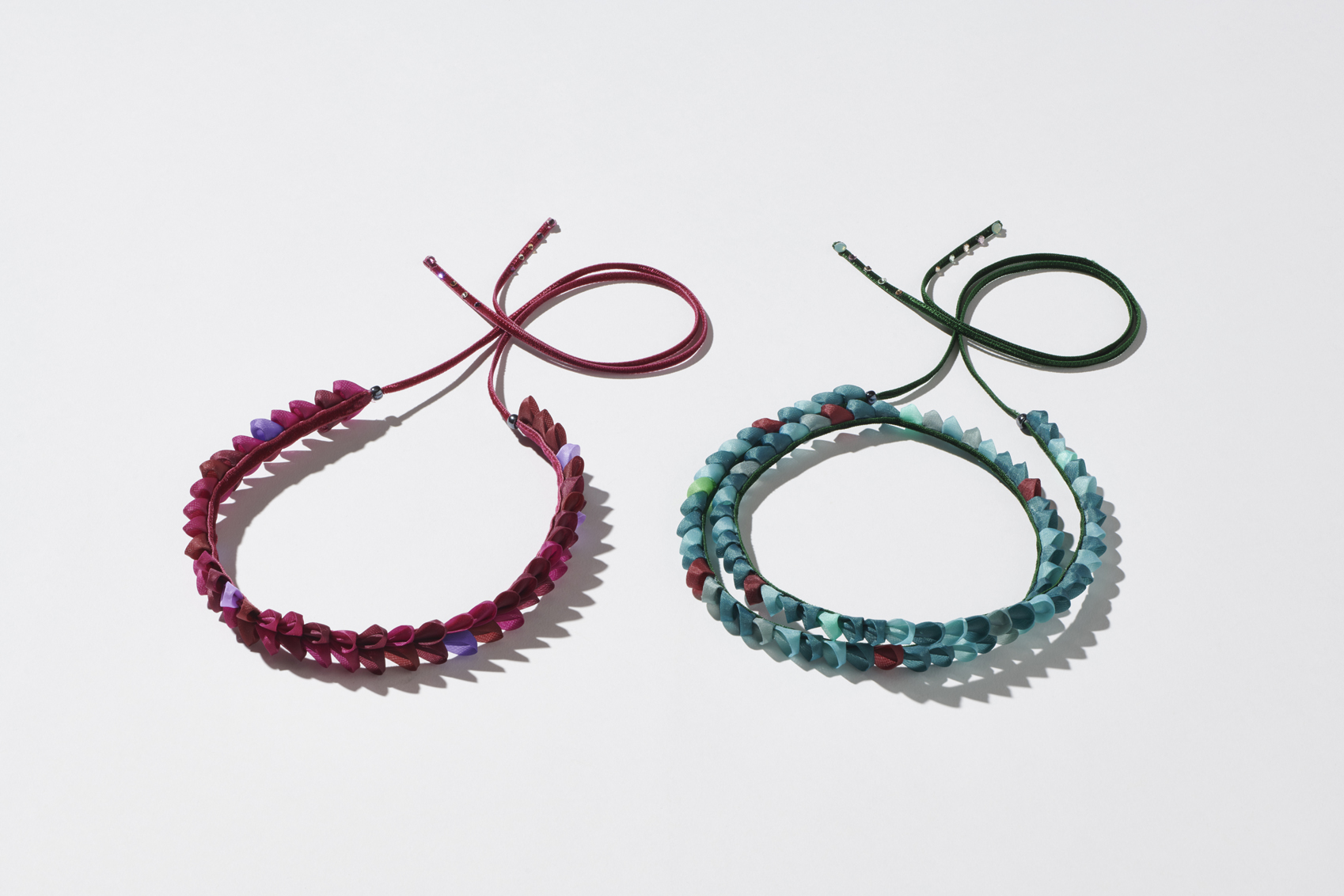 karen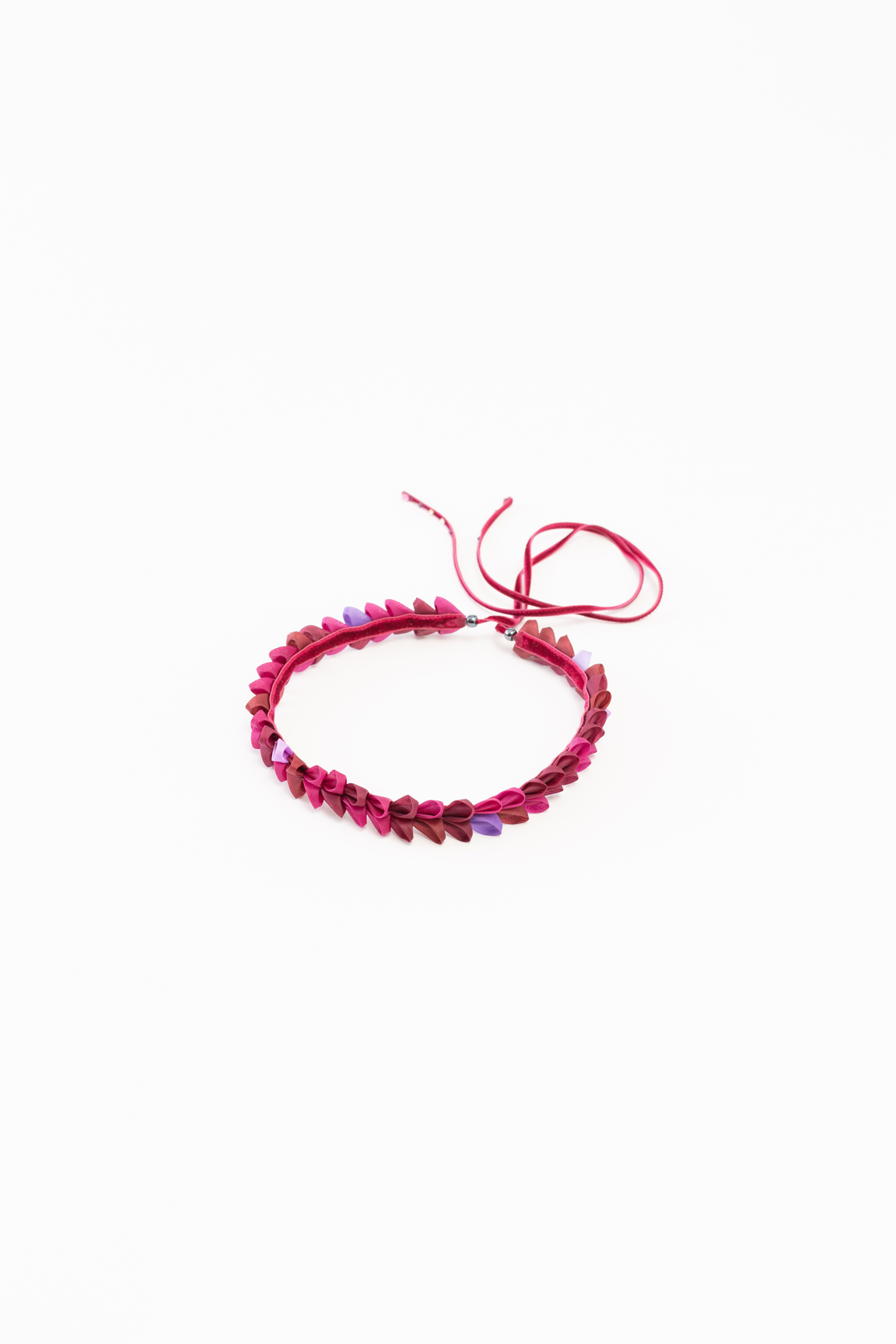 Lariette choker(wine)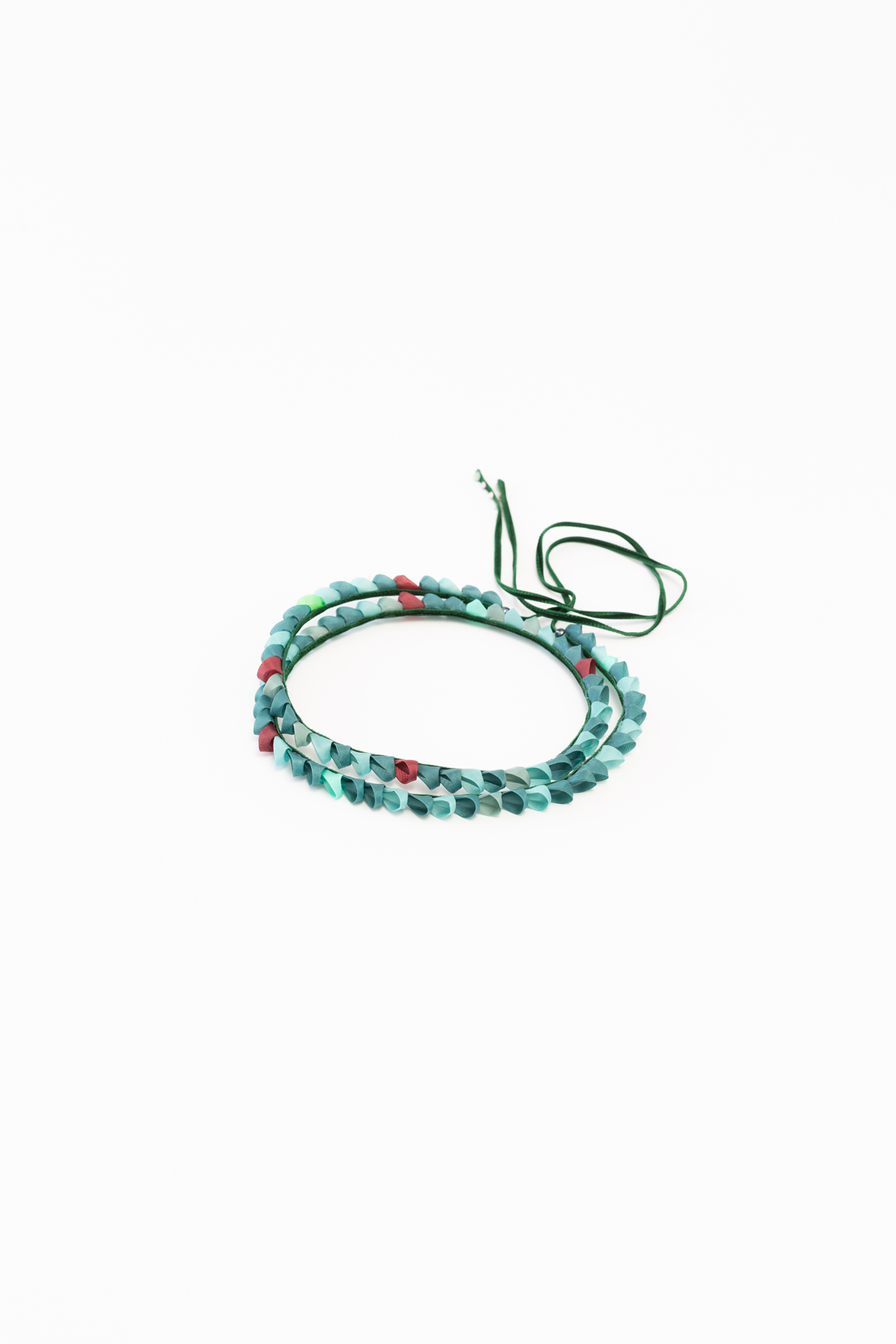 Lariette Long(blue-green)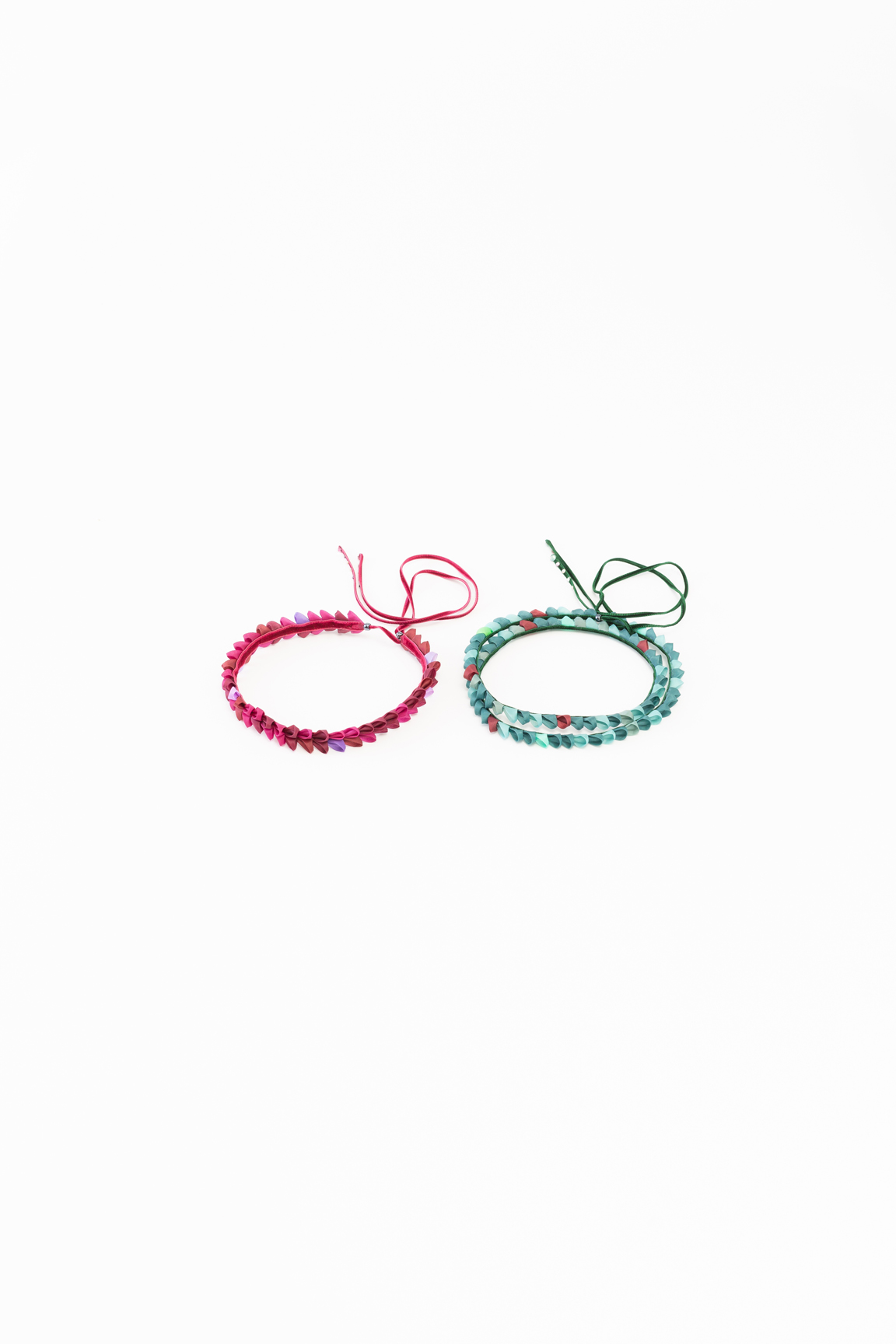 Lariette choker(wine)&Lariette Long(blue-green)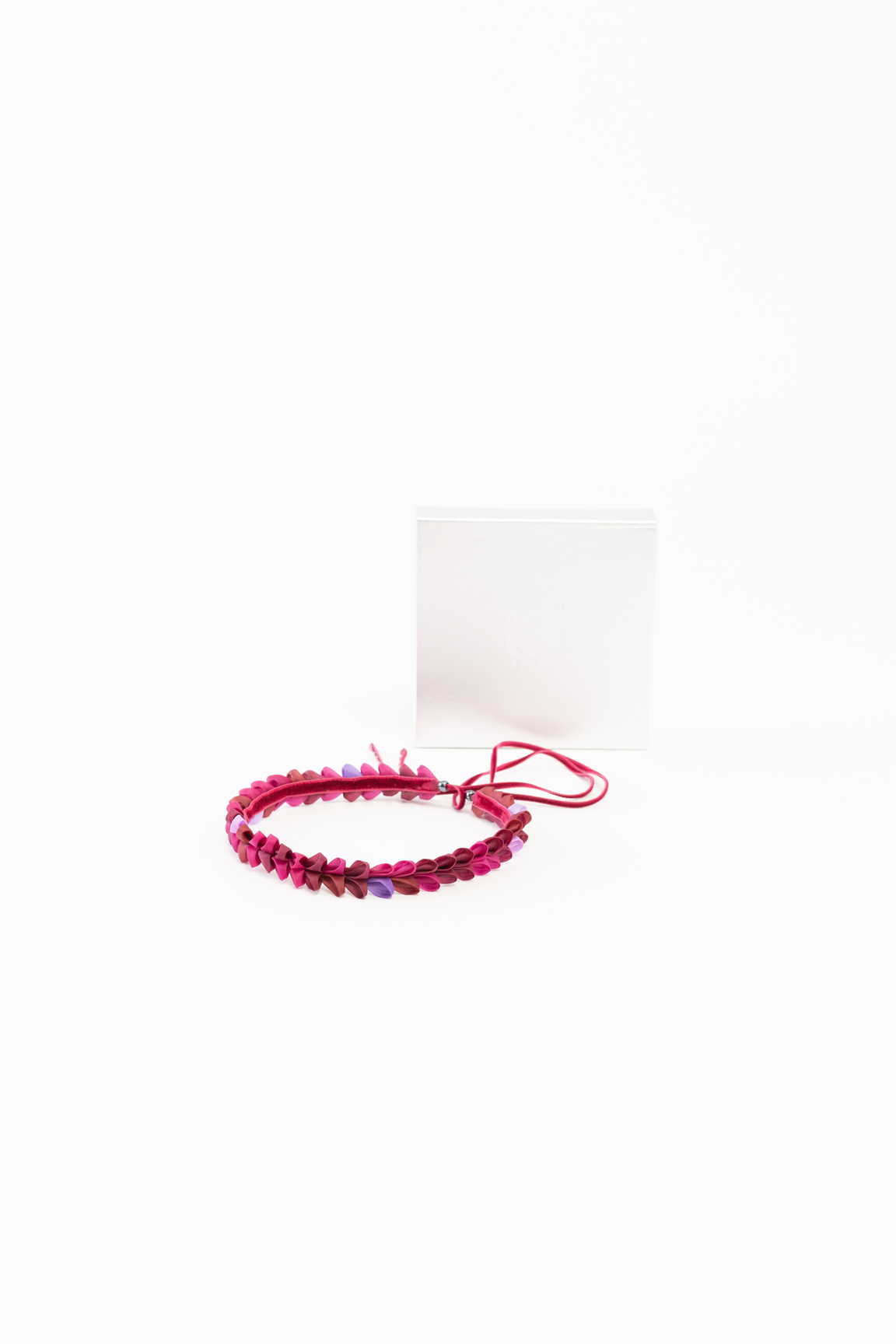 Lariette choker(wine)&box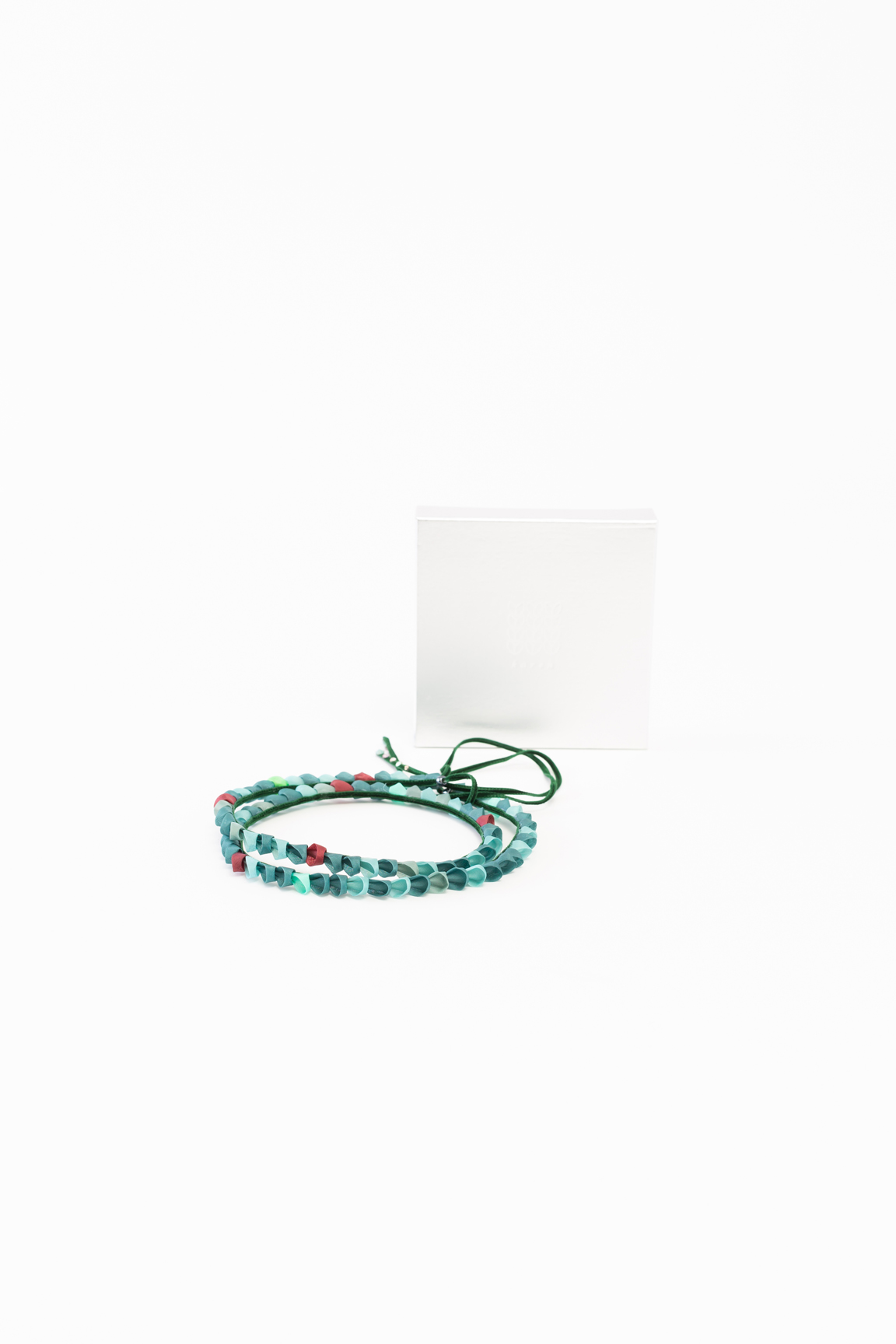 Lariette Long(blue-green)&box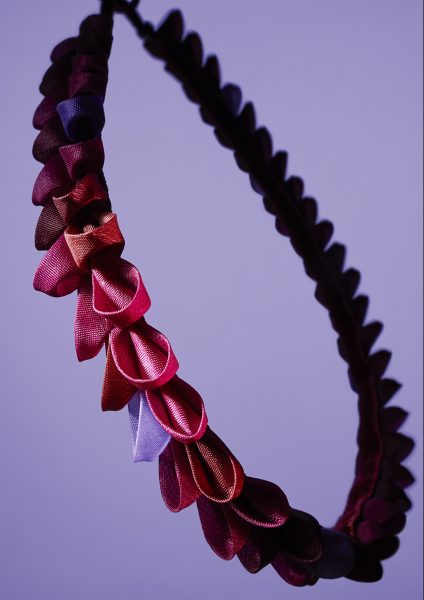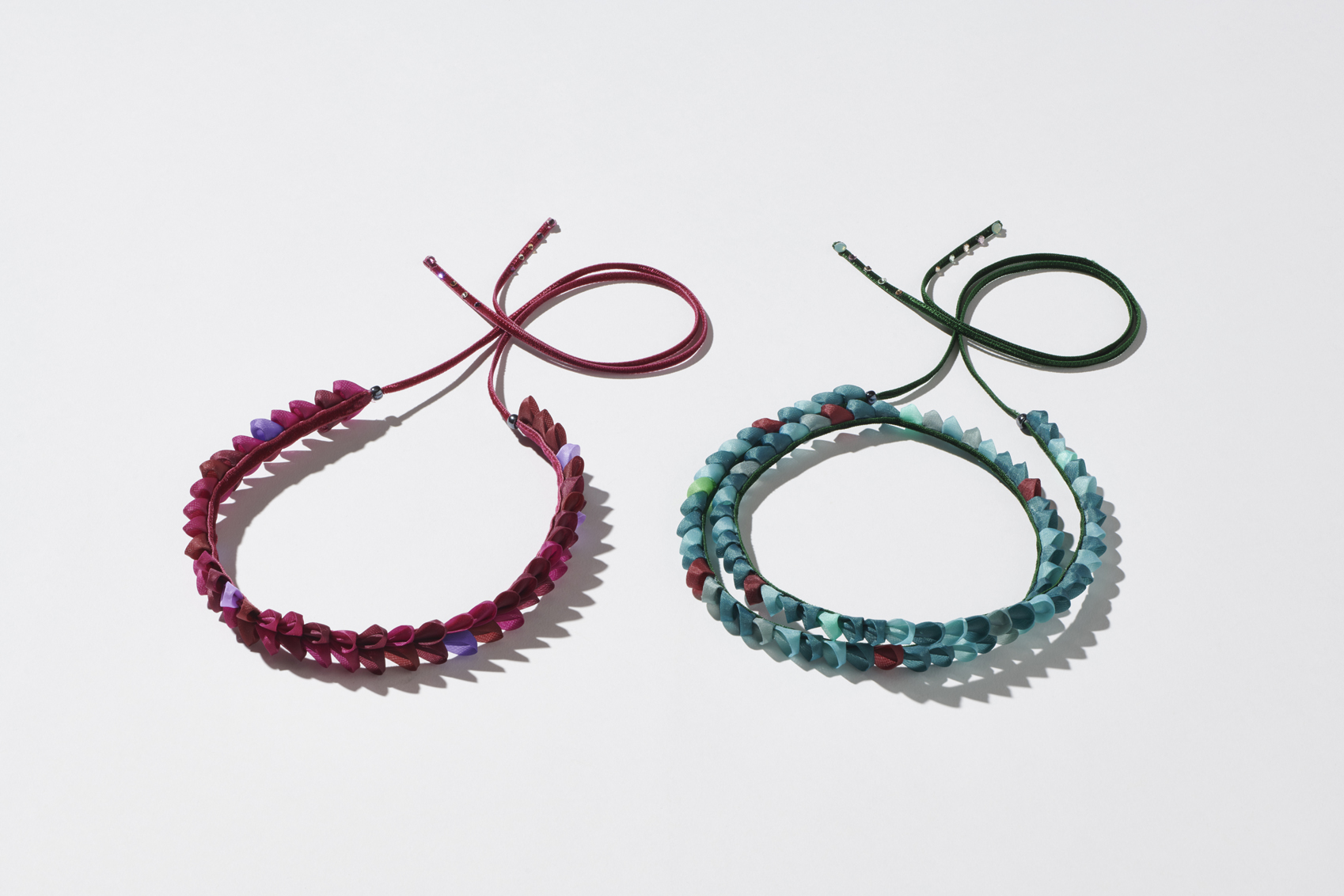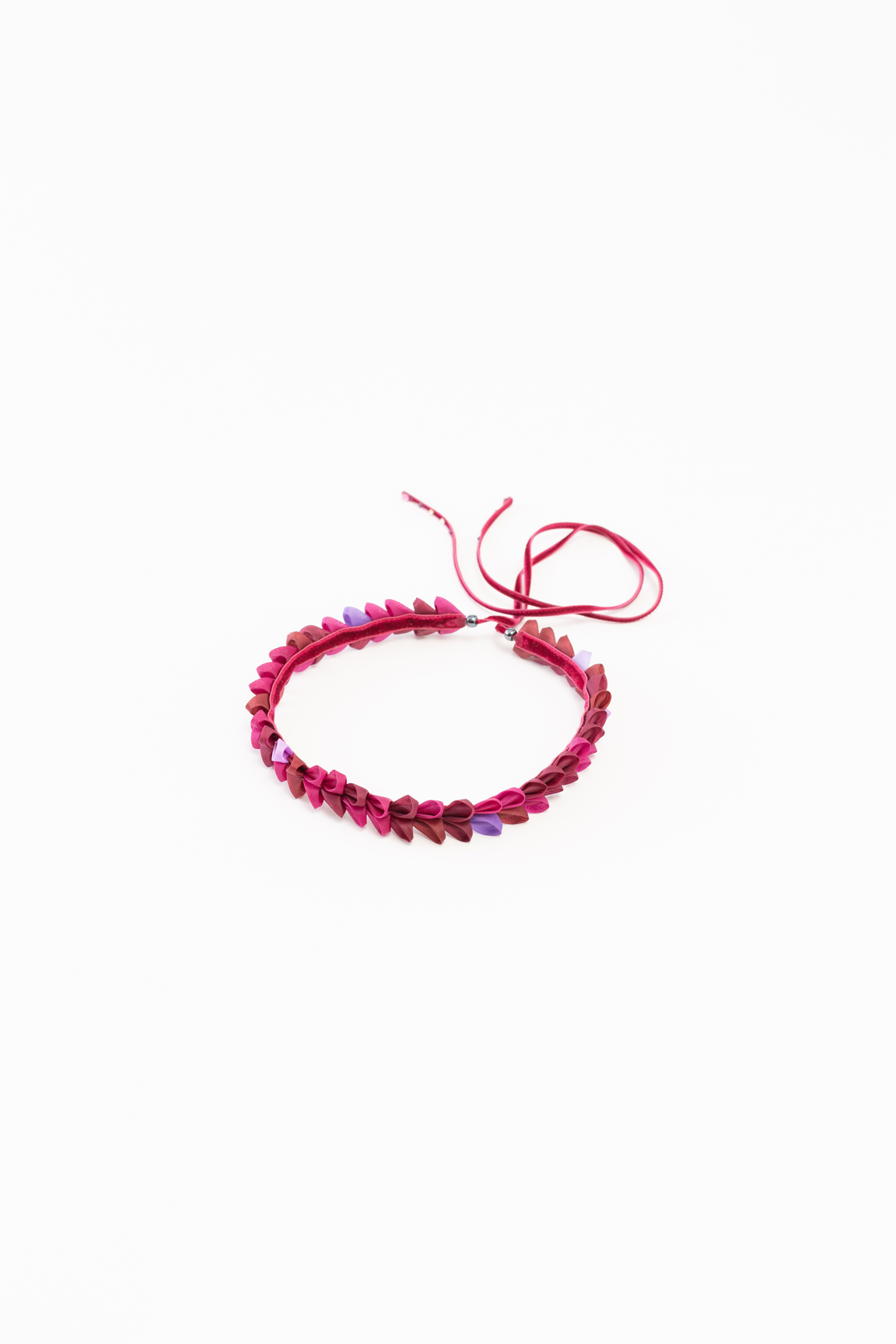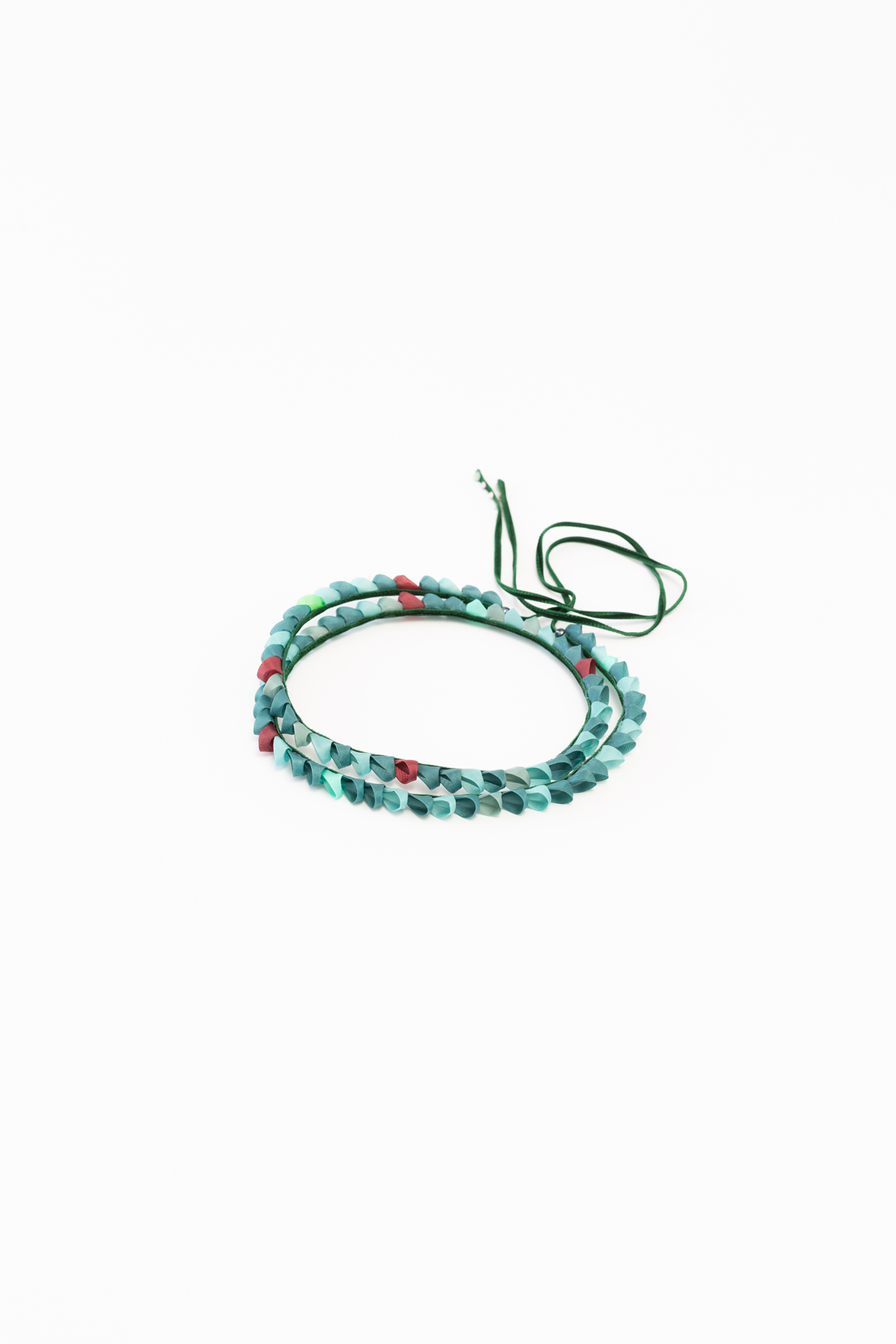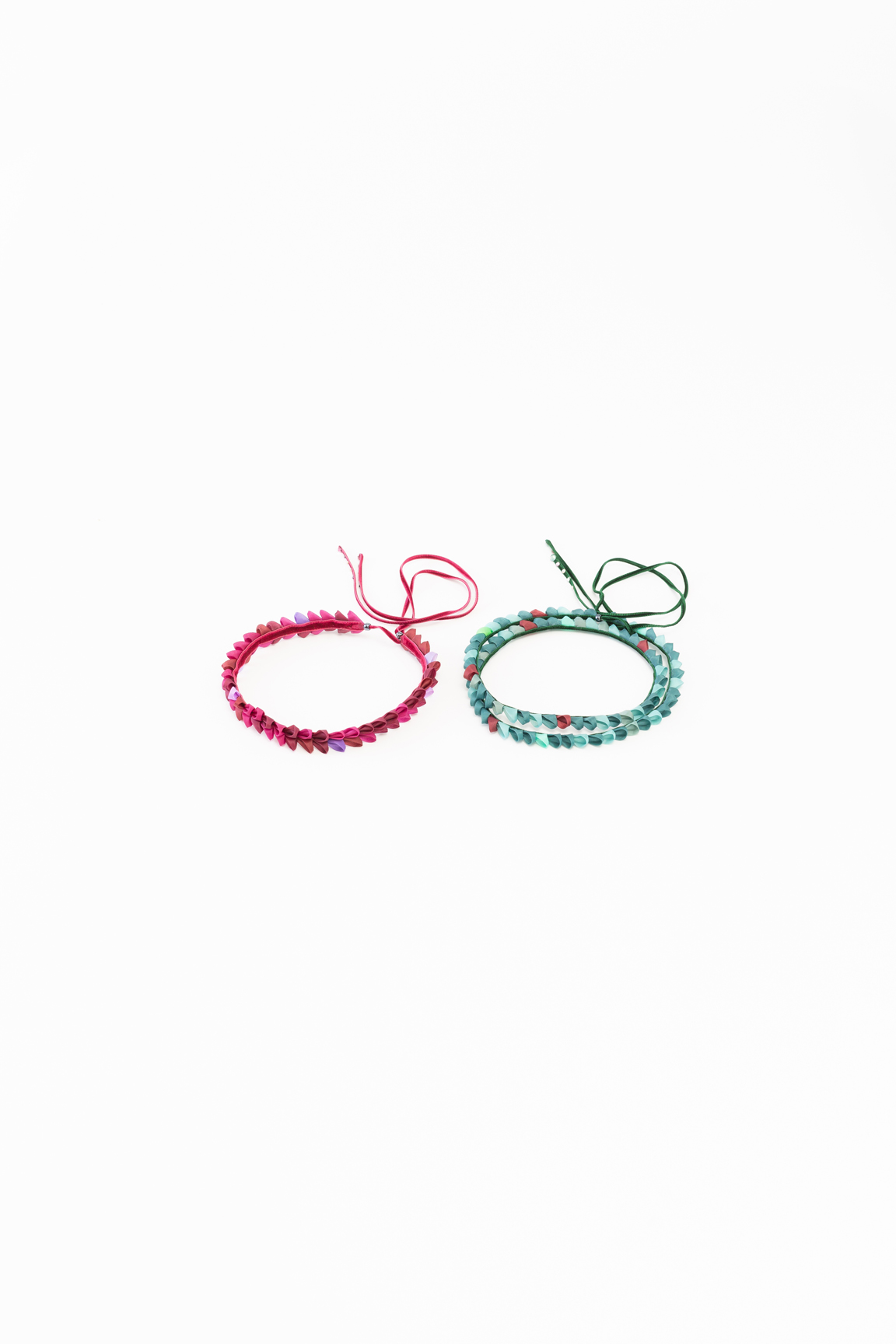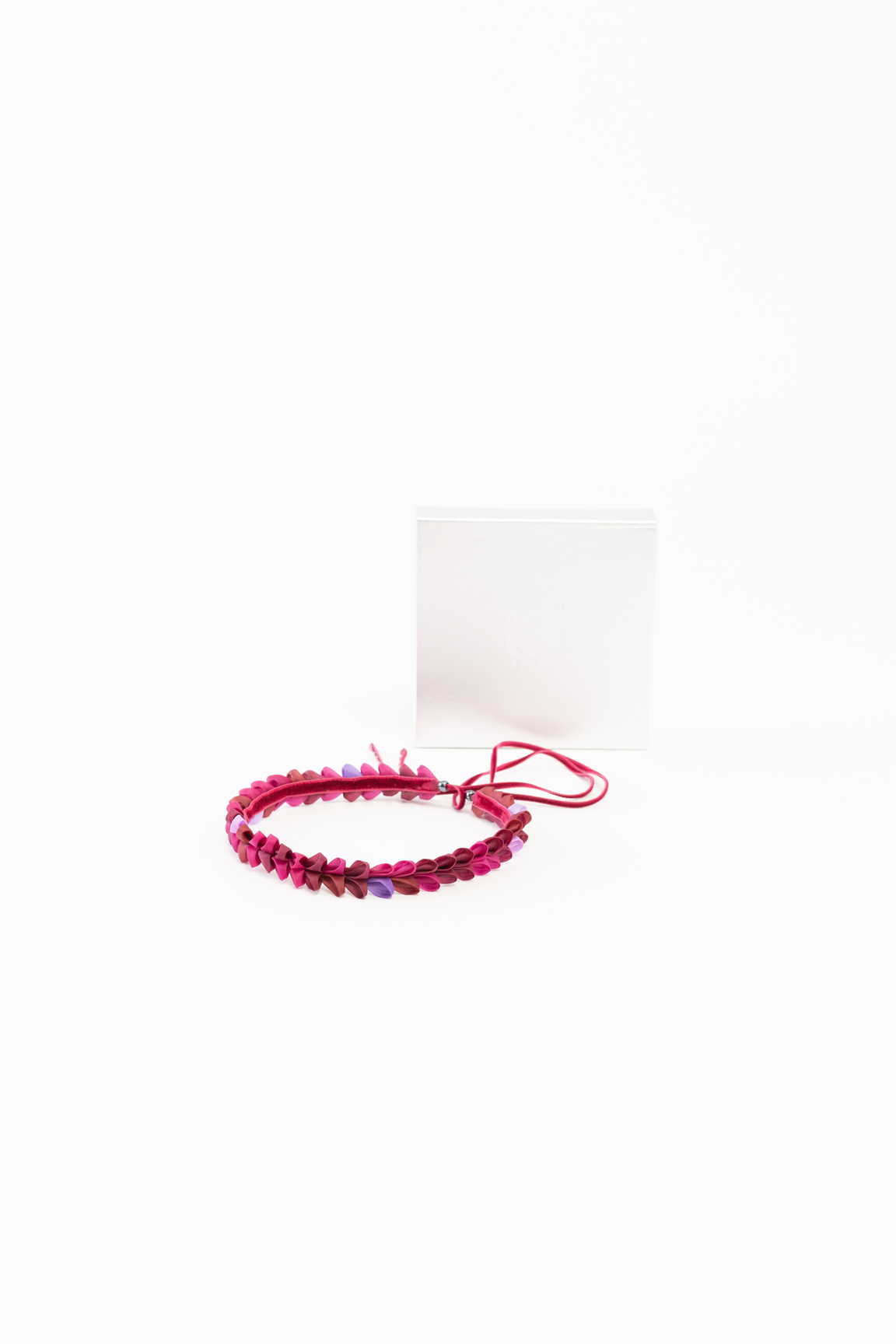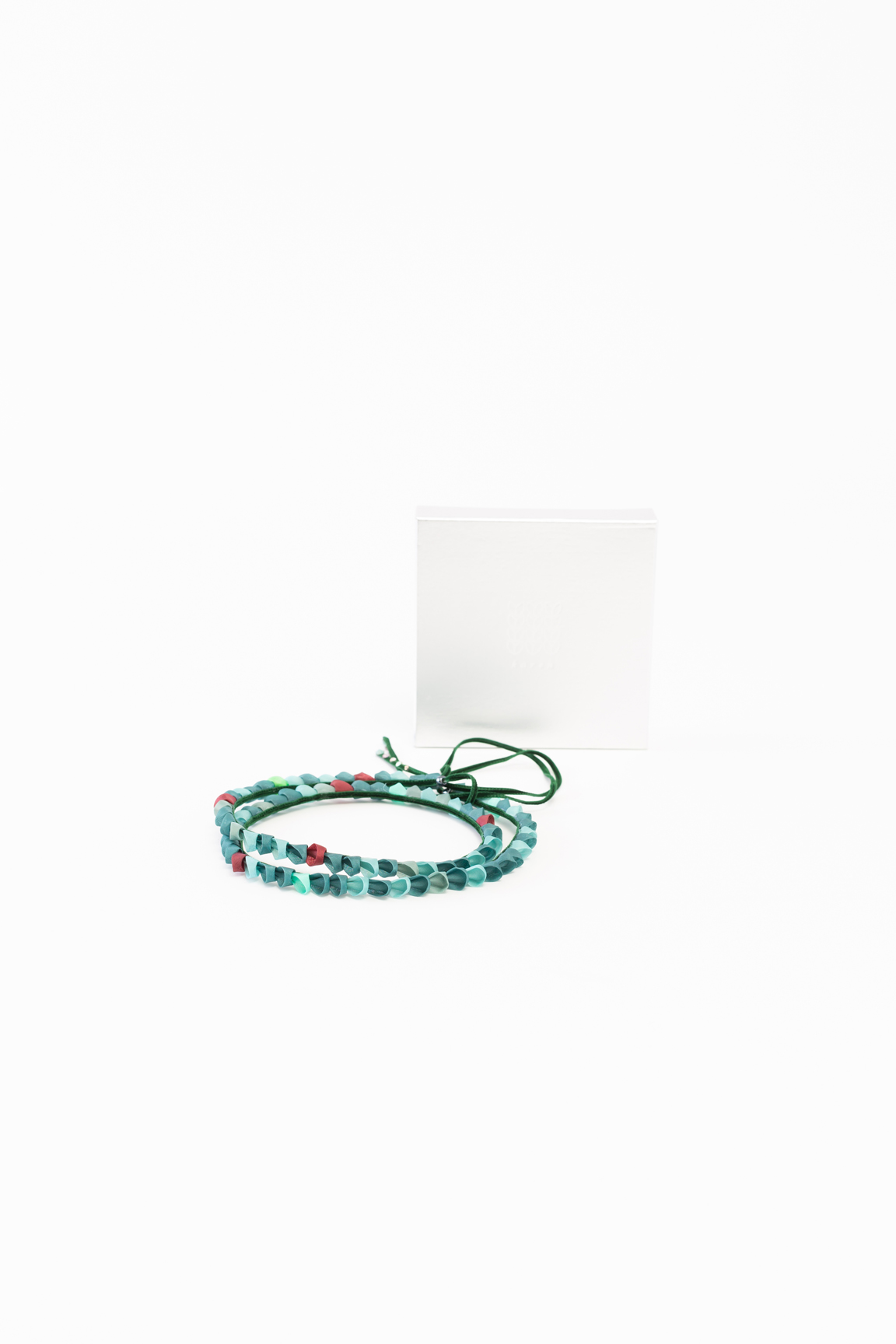 A row of silk flower petals become a necklace.
The silk flower petals have been made using
the Edo Tsumami-kanzashi technique.
Their creator is Mr. Hozumi, an Edo Tsumami-kanzashi
craftsman who has refined his technique for more than 60 years.
The flower petals he creates are characterized
by having plump edges. When these flower petals,
known as Fukutsumami, meaning "Handfuls of Good Fortune",
form a row, the resulting accessory has a gentle appearance.
Two colours are available: wine and blue-green.
Both have been created to have nuanced gradations.
The silk was also dyed by Mr. Hozumi,
but creating the subtle colour combinations was apparently
quite the challenge for even his advanced skills.
Gazing upon these items, you could never grow tired of
their inlays of colours from the natural world,
such as those of raspberry, mountain grape, and lingon berry.
The wine piece can be used as a choker,
while the long blue-green piece could be
doubled around the neck.
The cord is made of a velvet material that feels soft on the skin.
Lariette choker (wine)

Size: W1000mm × D 10mm × H 20mm
Materials: ' Habutae' silk, velvet, b eads


Lariet Long (blue-green)

Size: W1500mm x D 15mm x H 15mm
Materials: ' Habutae' silk, velvet, b eads
*The information on this site is as of December 2017.
*Sizes, colours and shapes of the actual products may differ slightly as they are handmade.
*Product specifications and suggested retail prices may change without prior notice. Prices shown are all tax exclusive suggested retail prices.