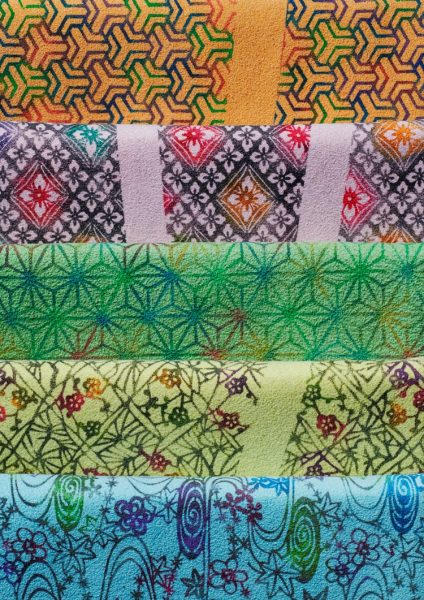 image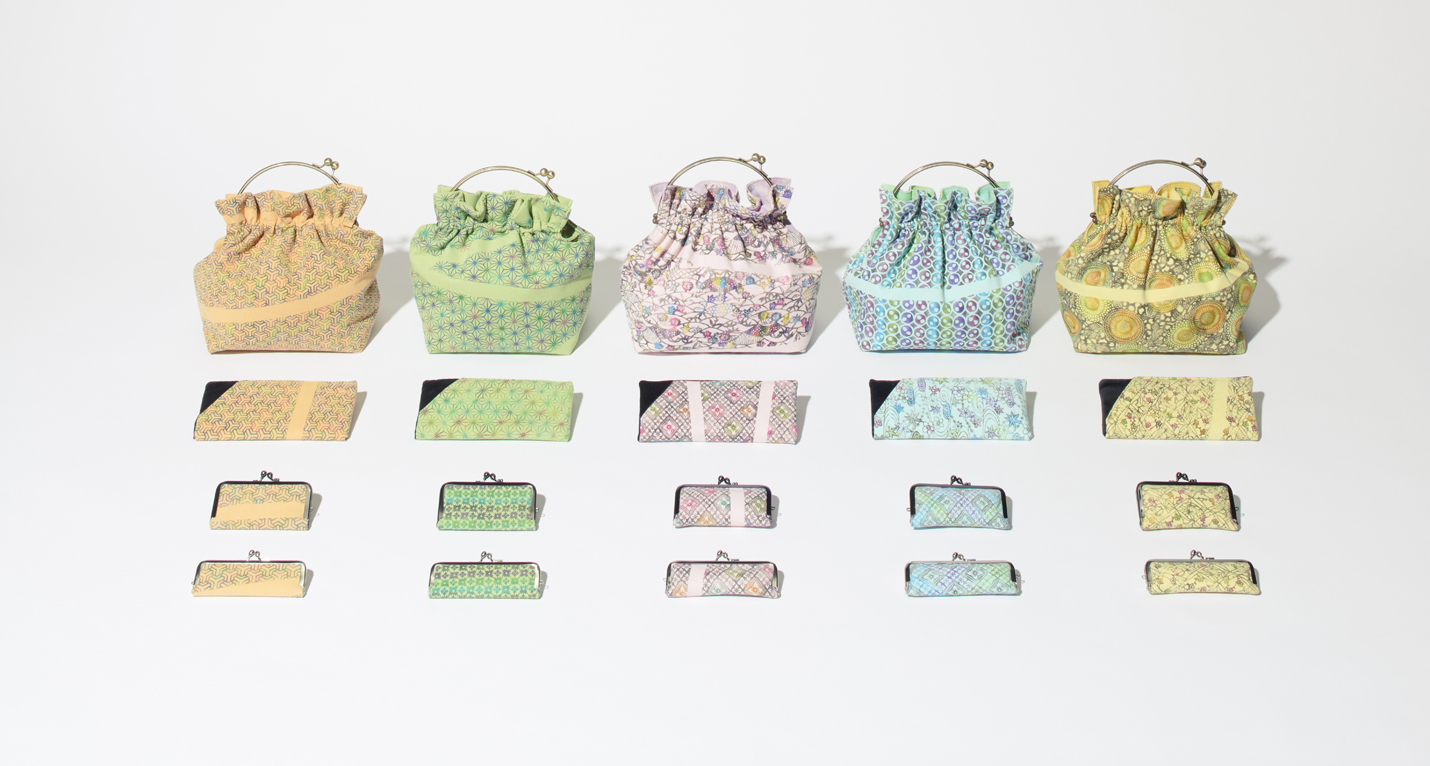 IREMONO, the hand-inserted stencil dyeing series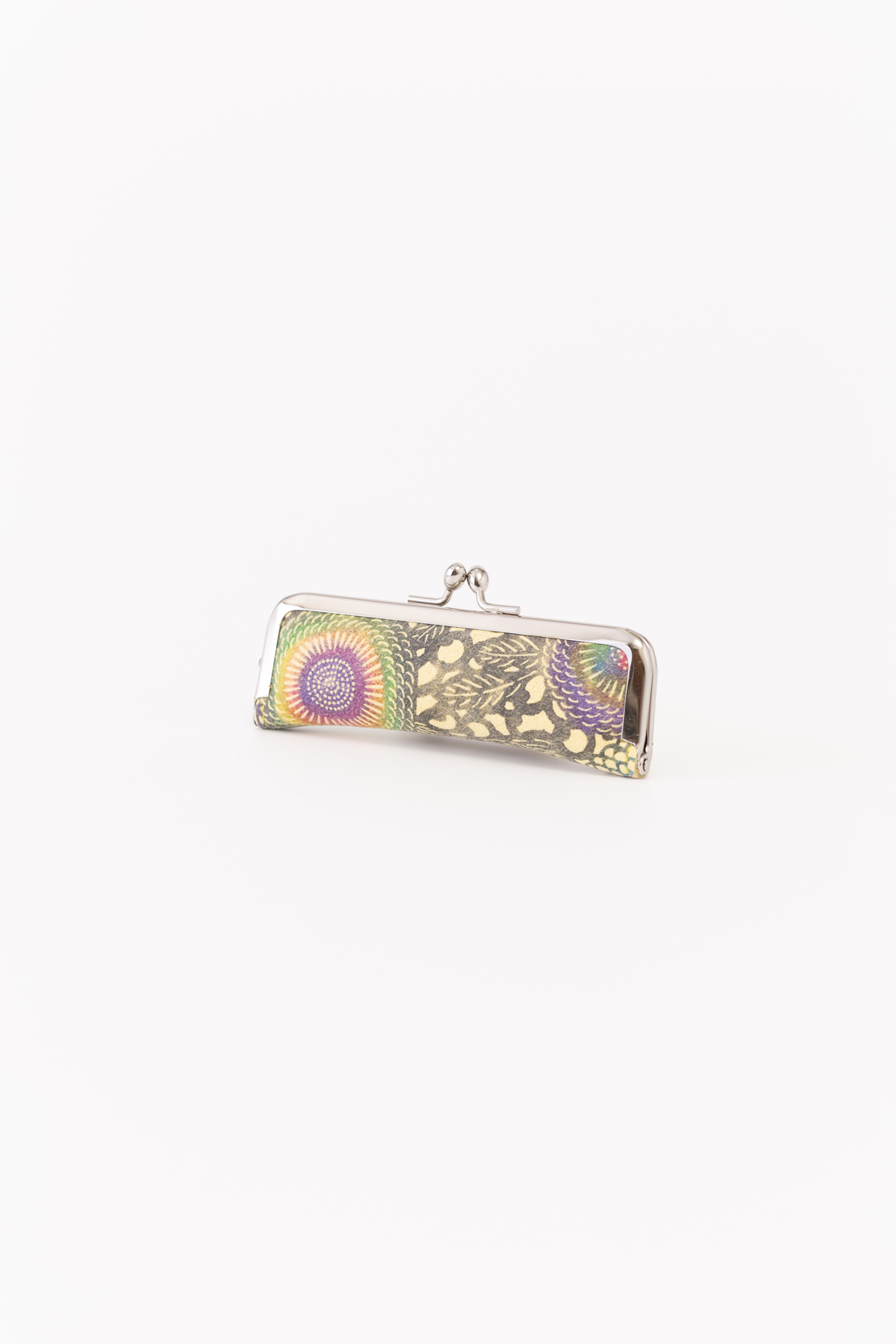 Lipstick case(yellow)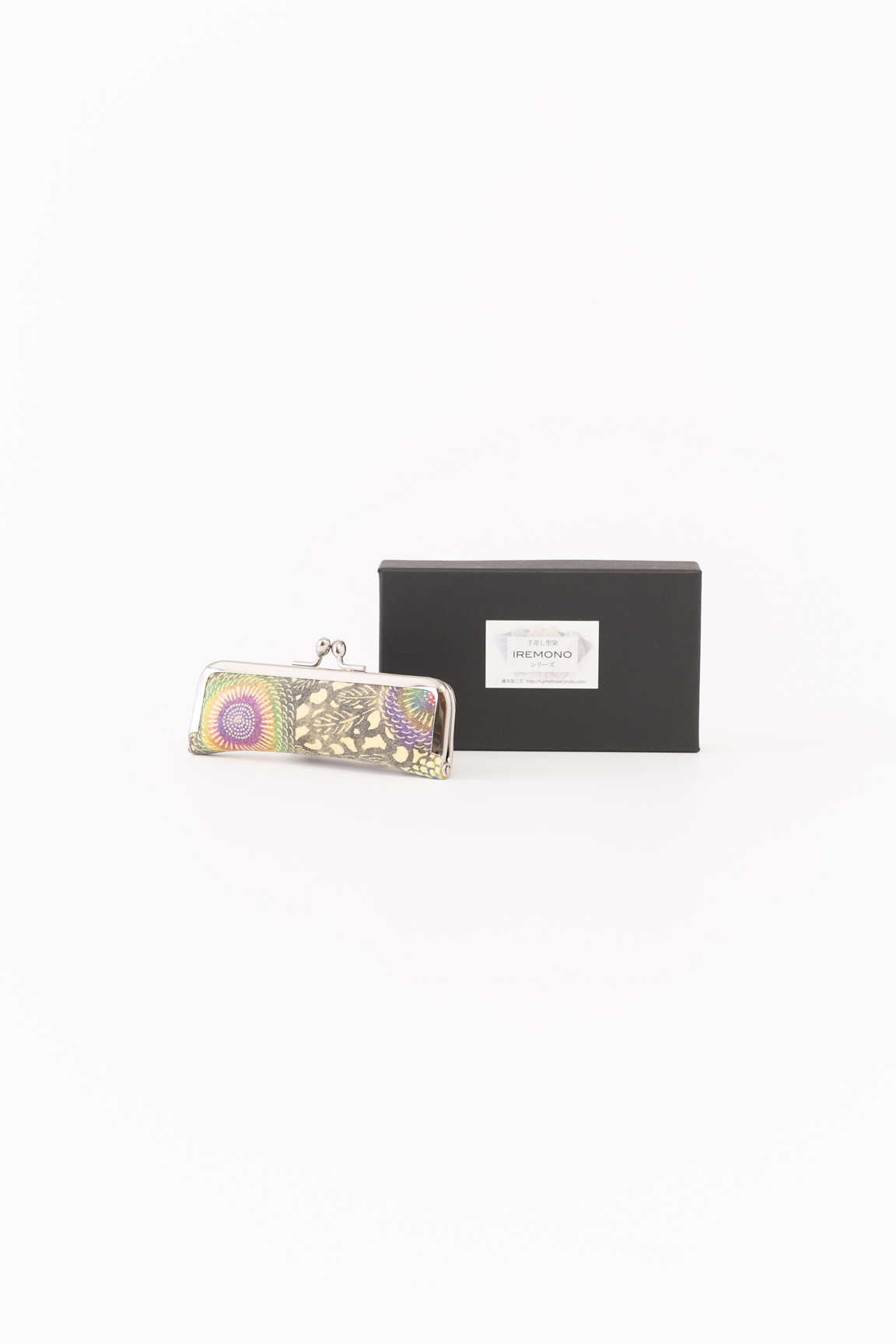 Lipstick case(yellow)&box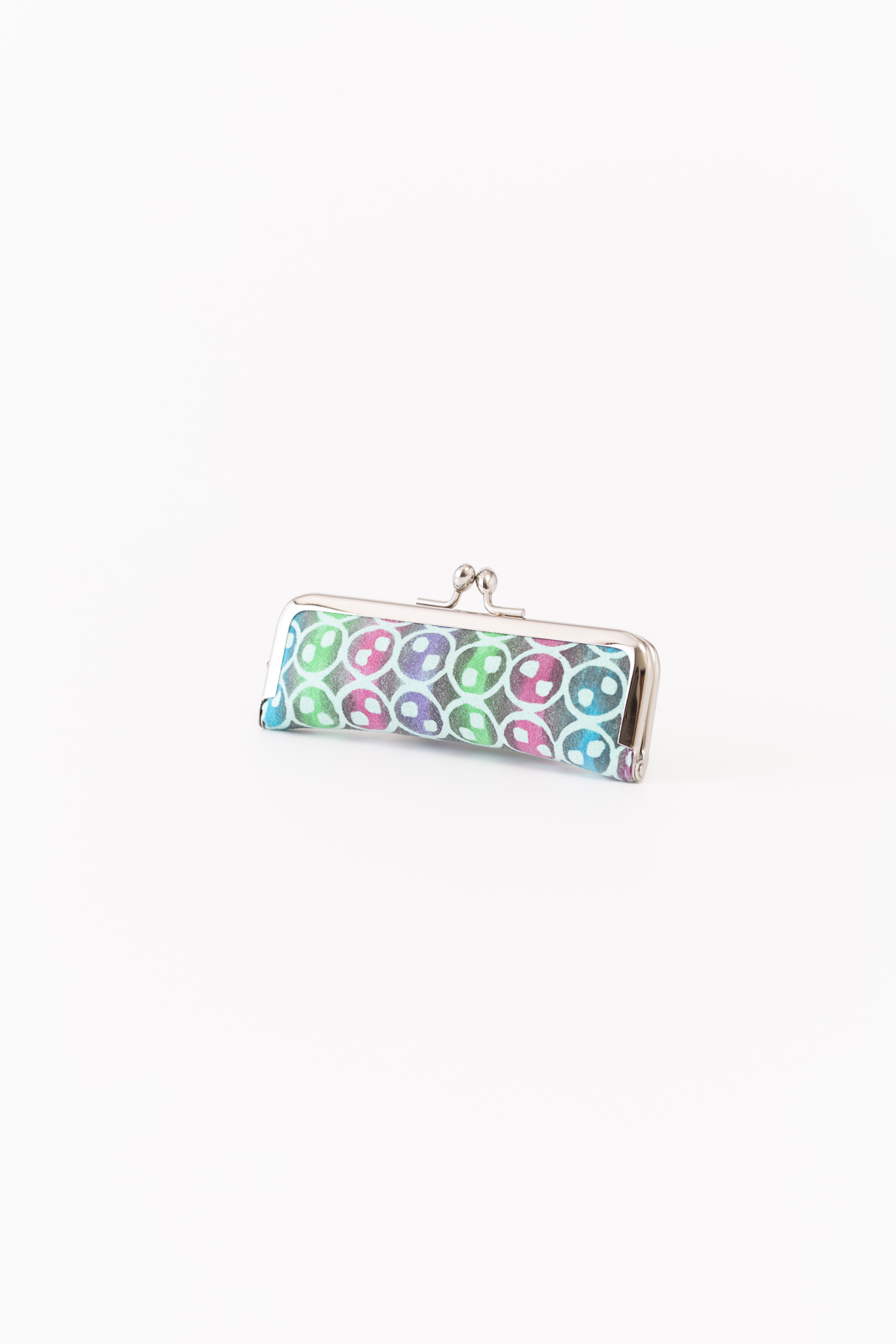 Lipstick case(blue)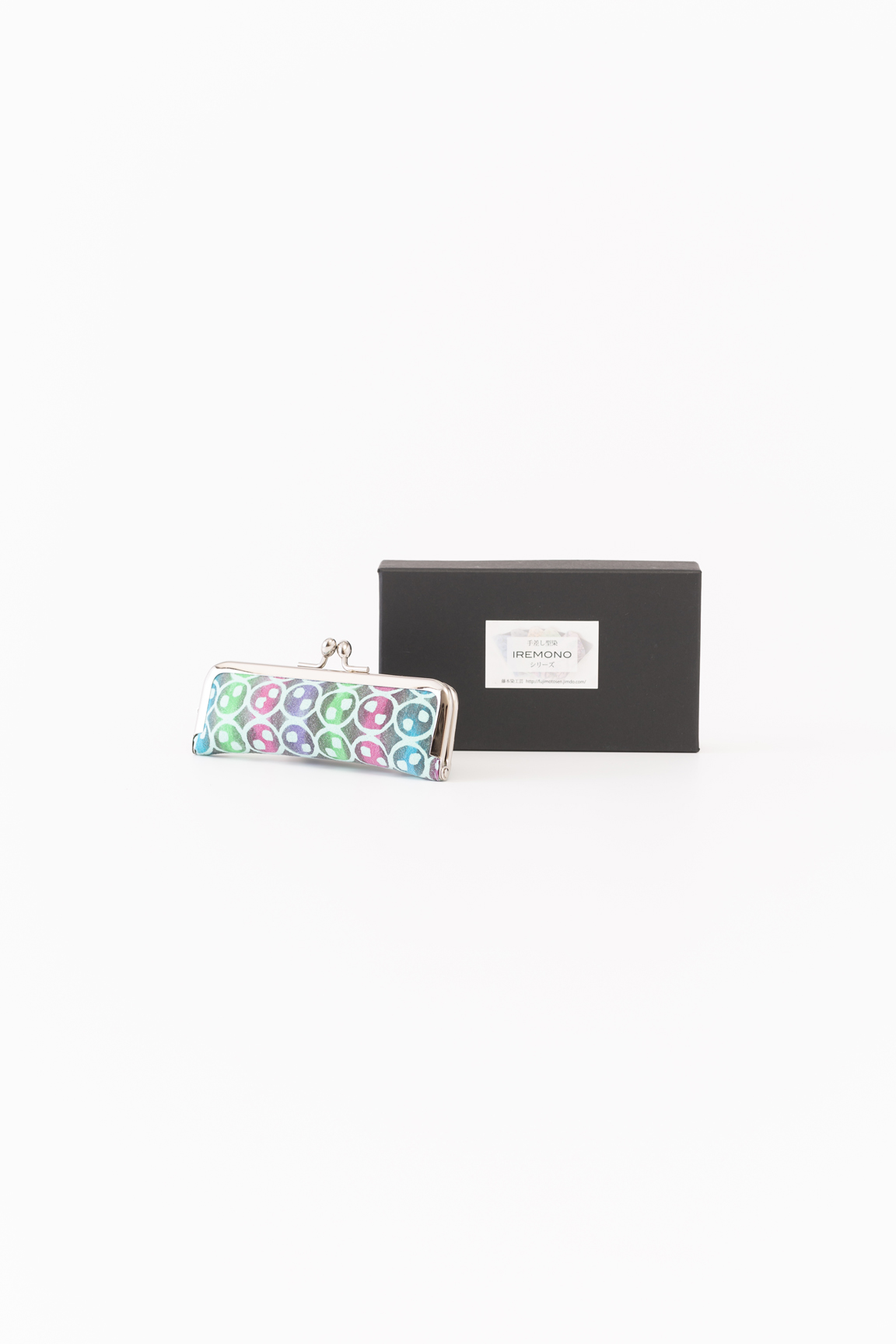 Lipstick case(blue)&box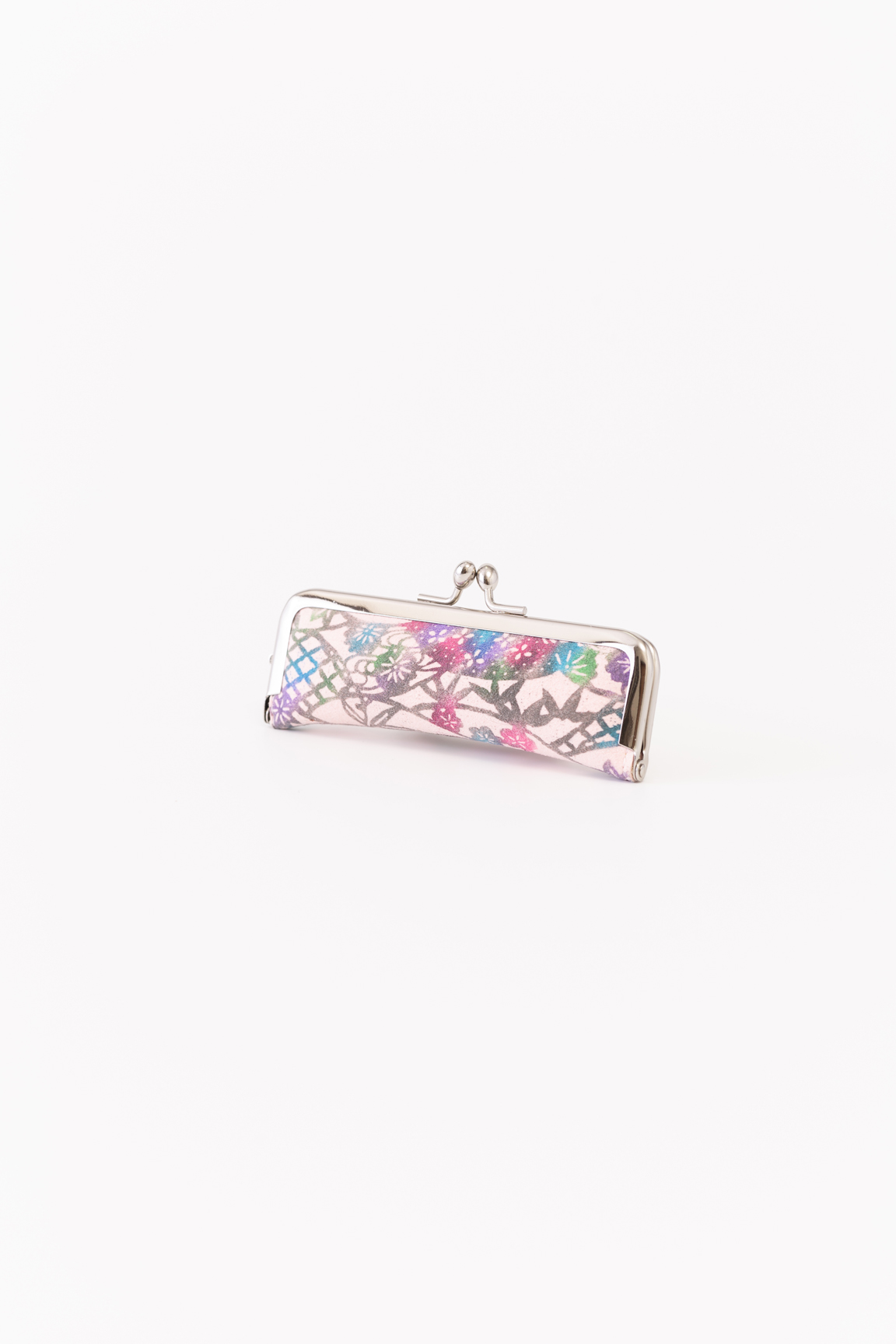 Lipstick case(pink)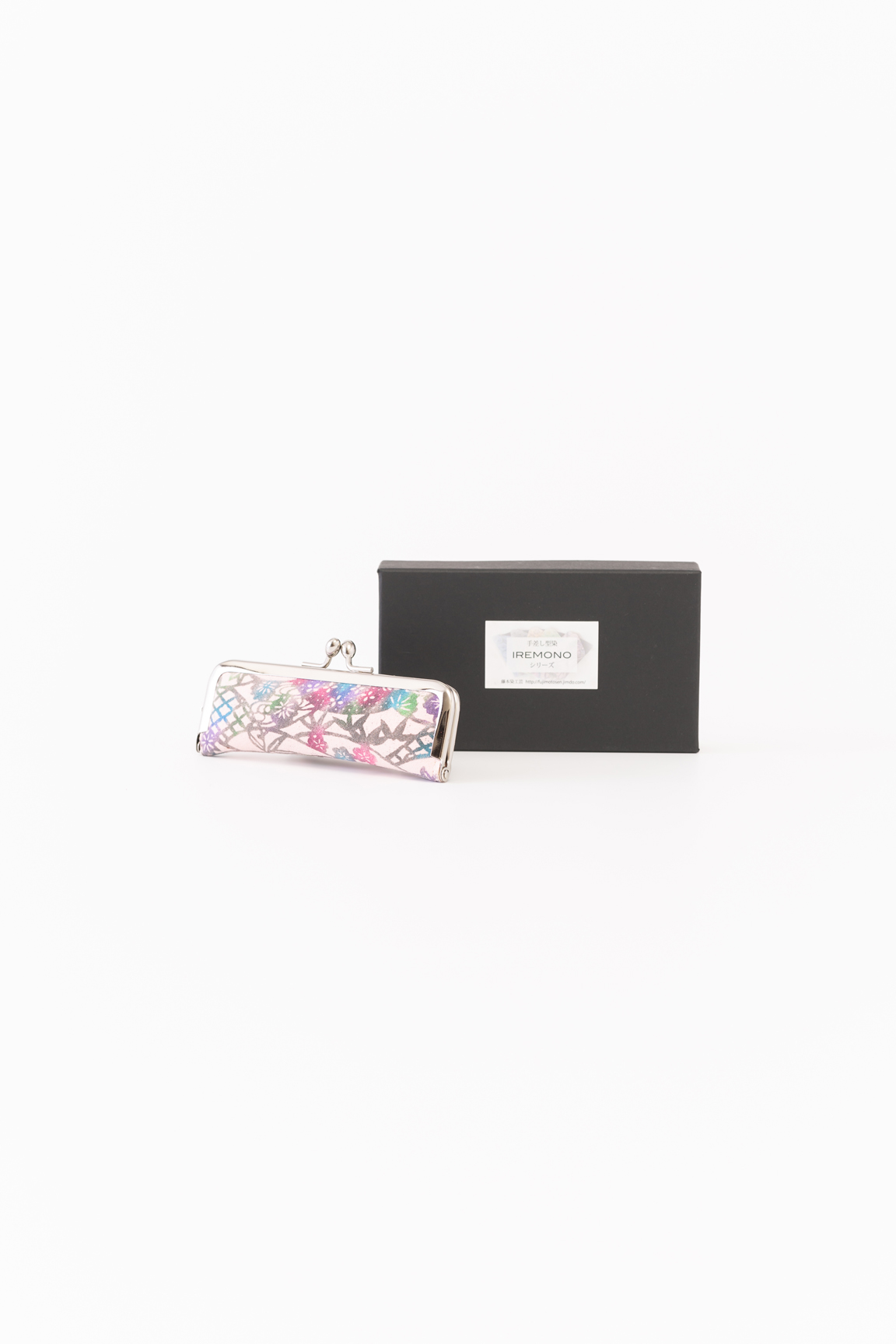 Lipstick case(pink)&box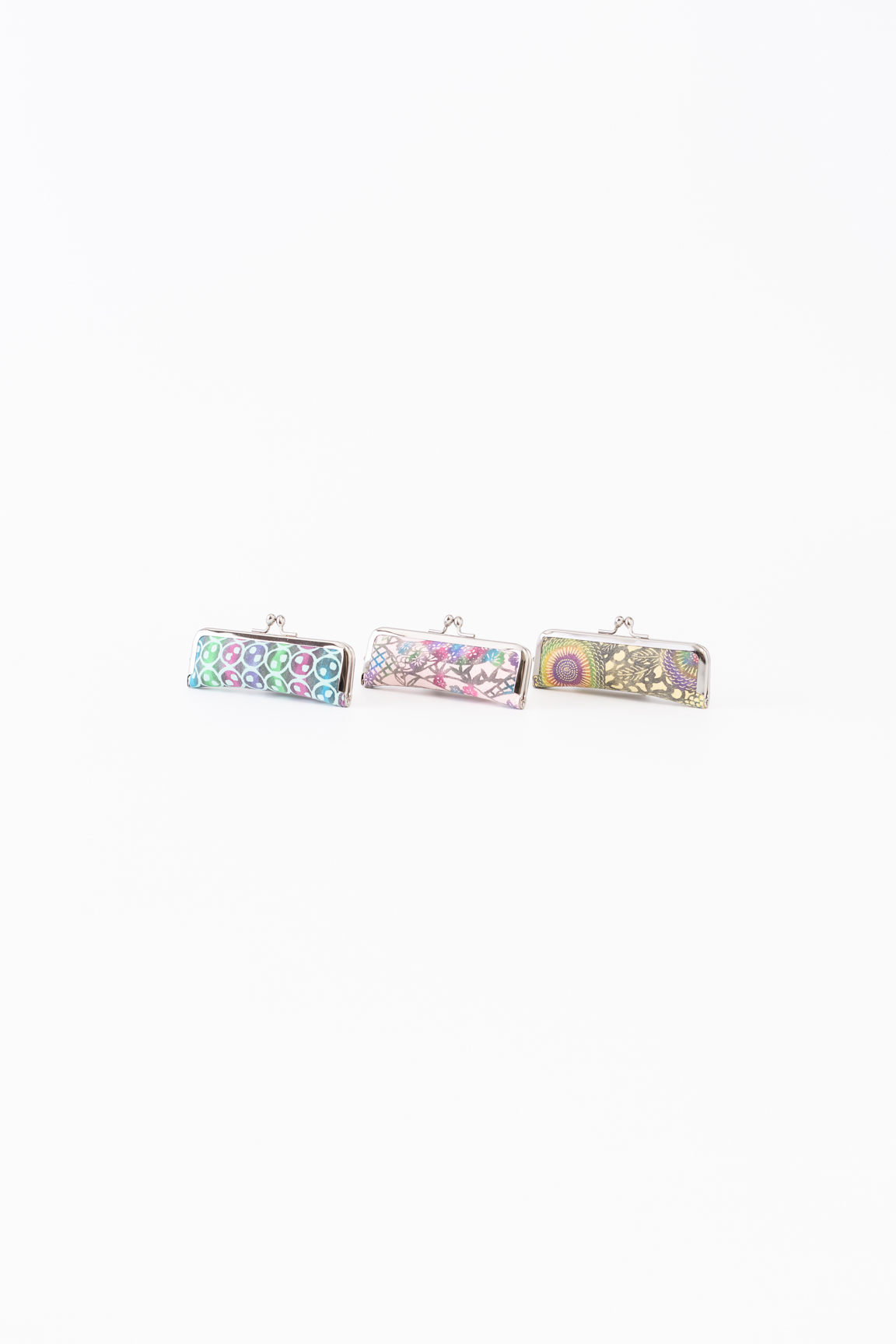 Lipstick case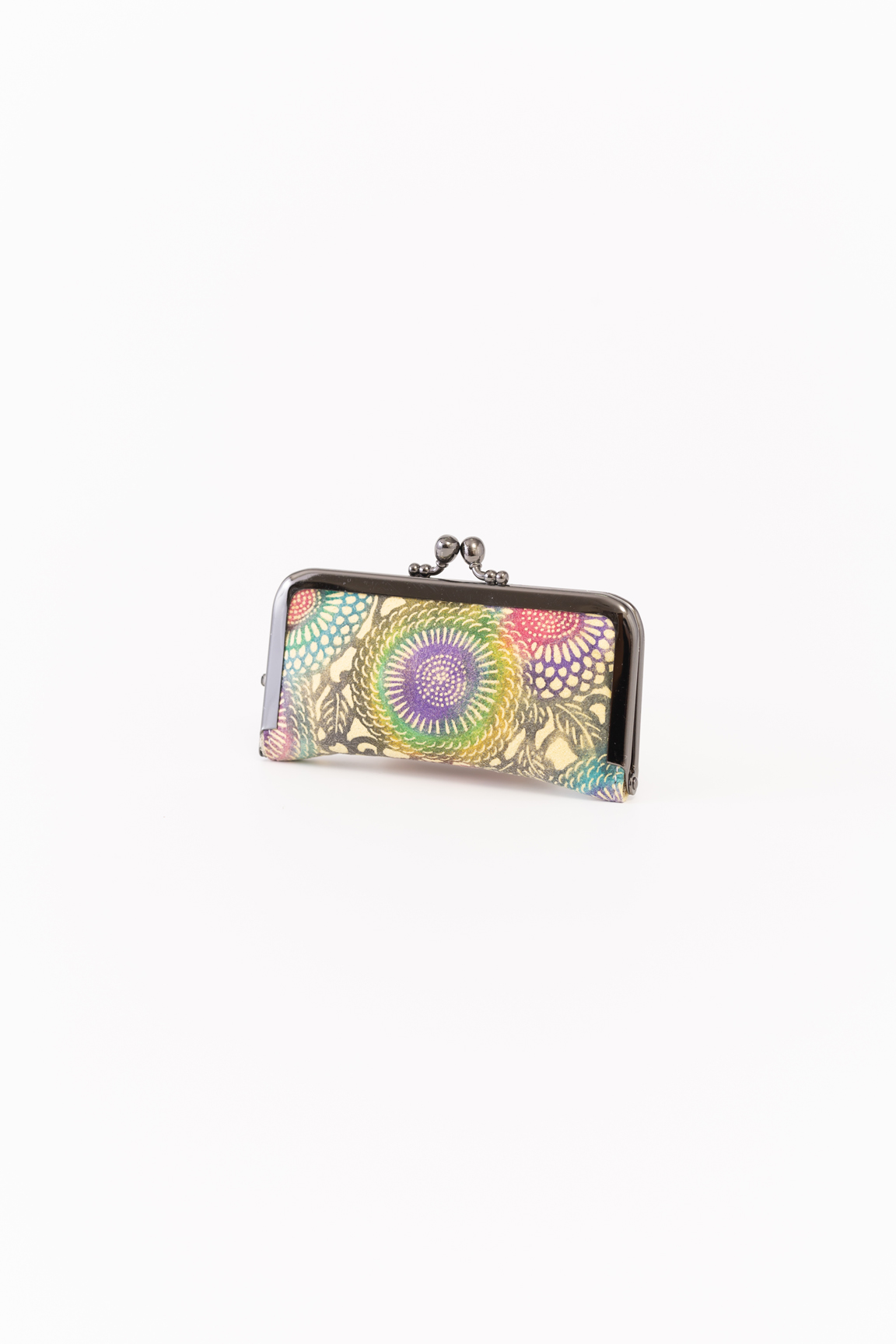 Name stamp case(yellow)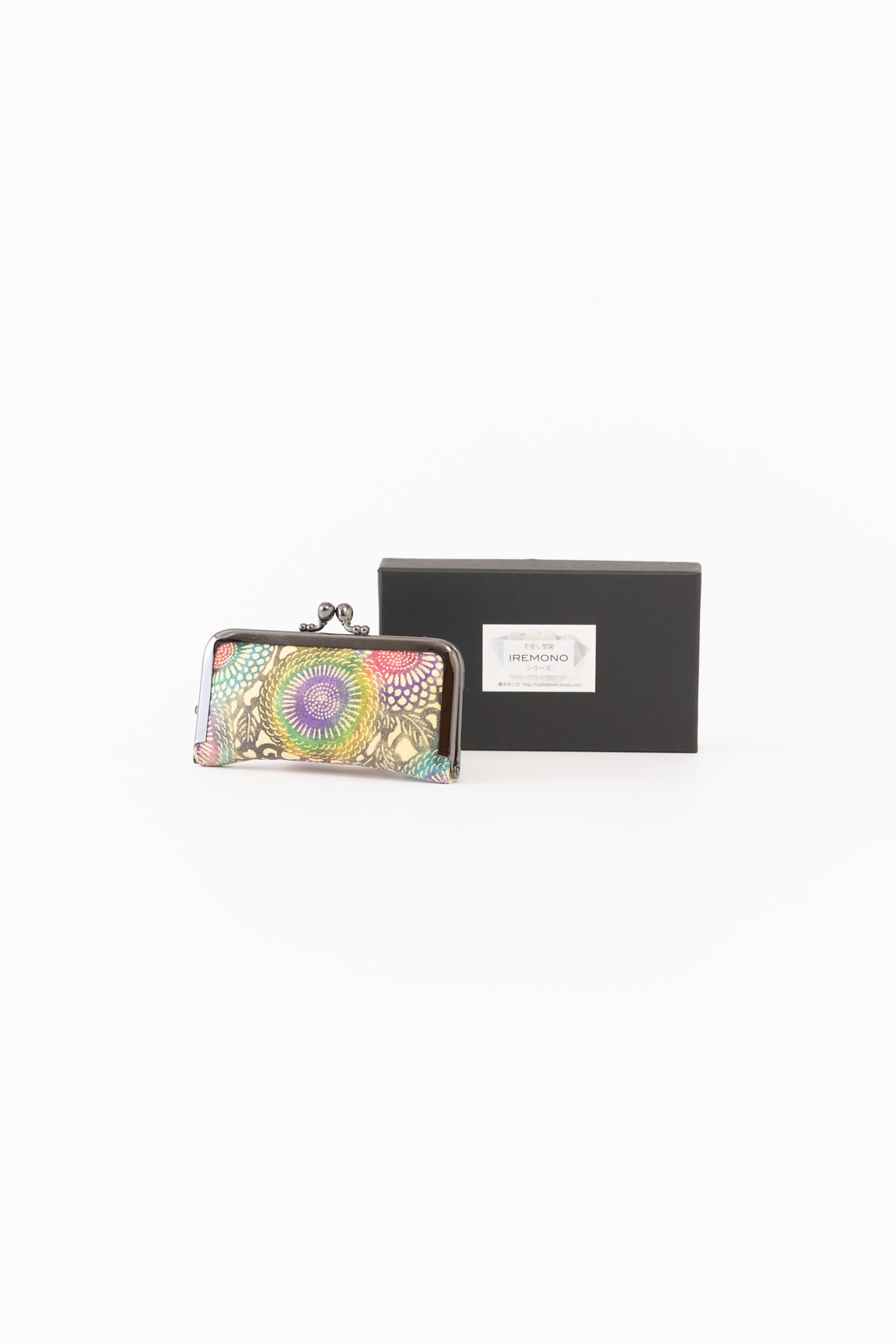 Name stamp case(yellow)&box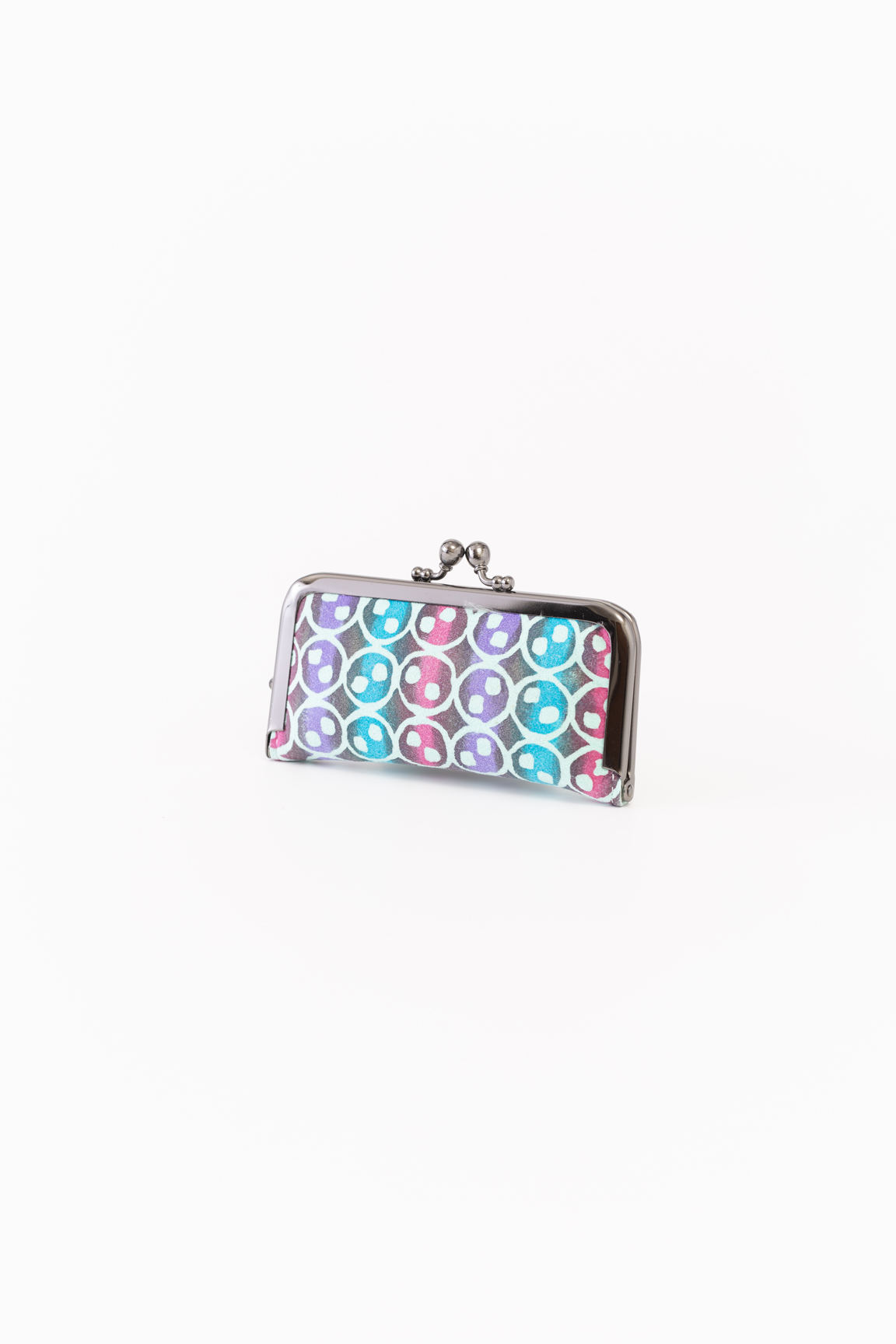 Name stamp case(blue)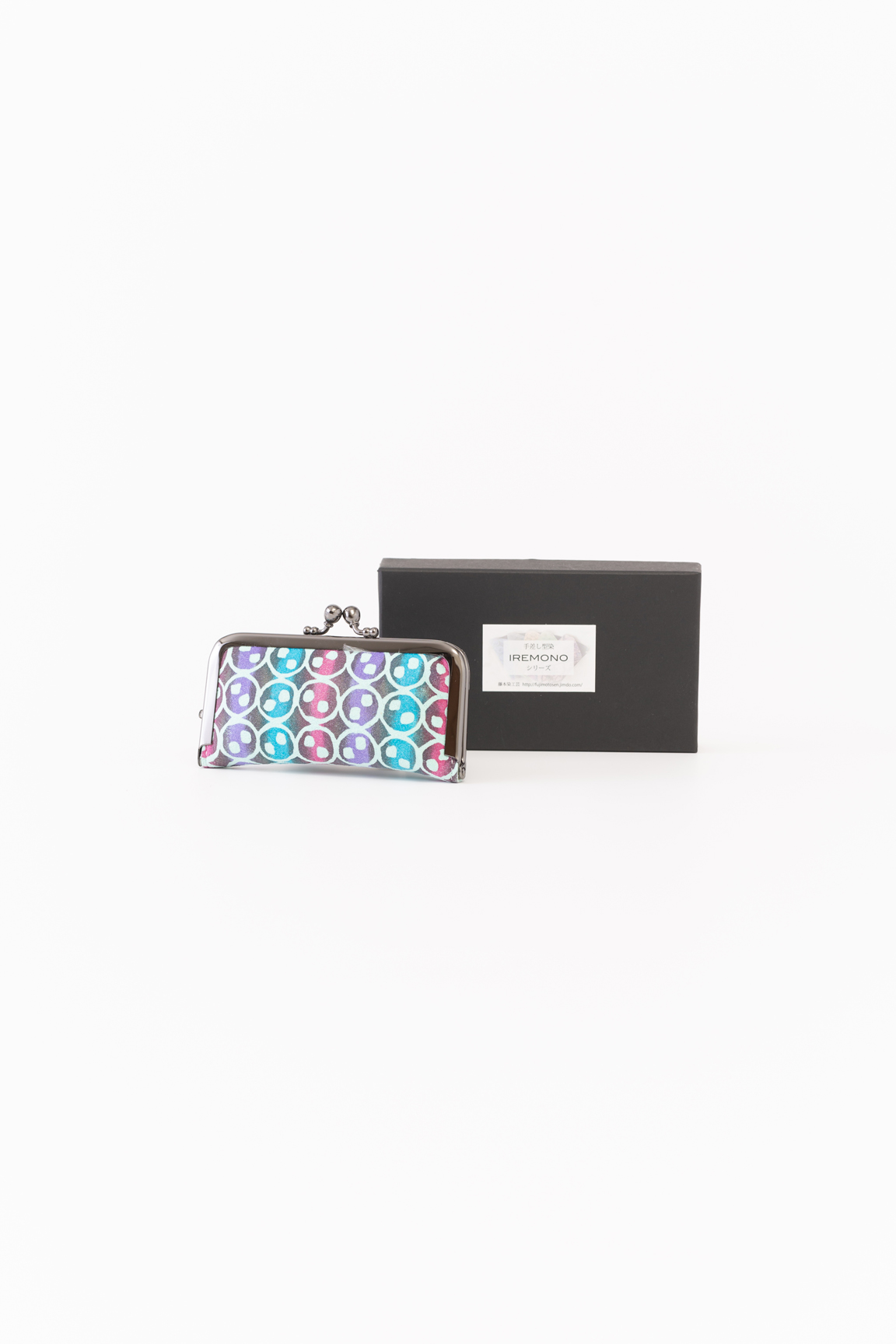 Name stamp case(blue)&box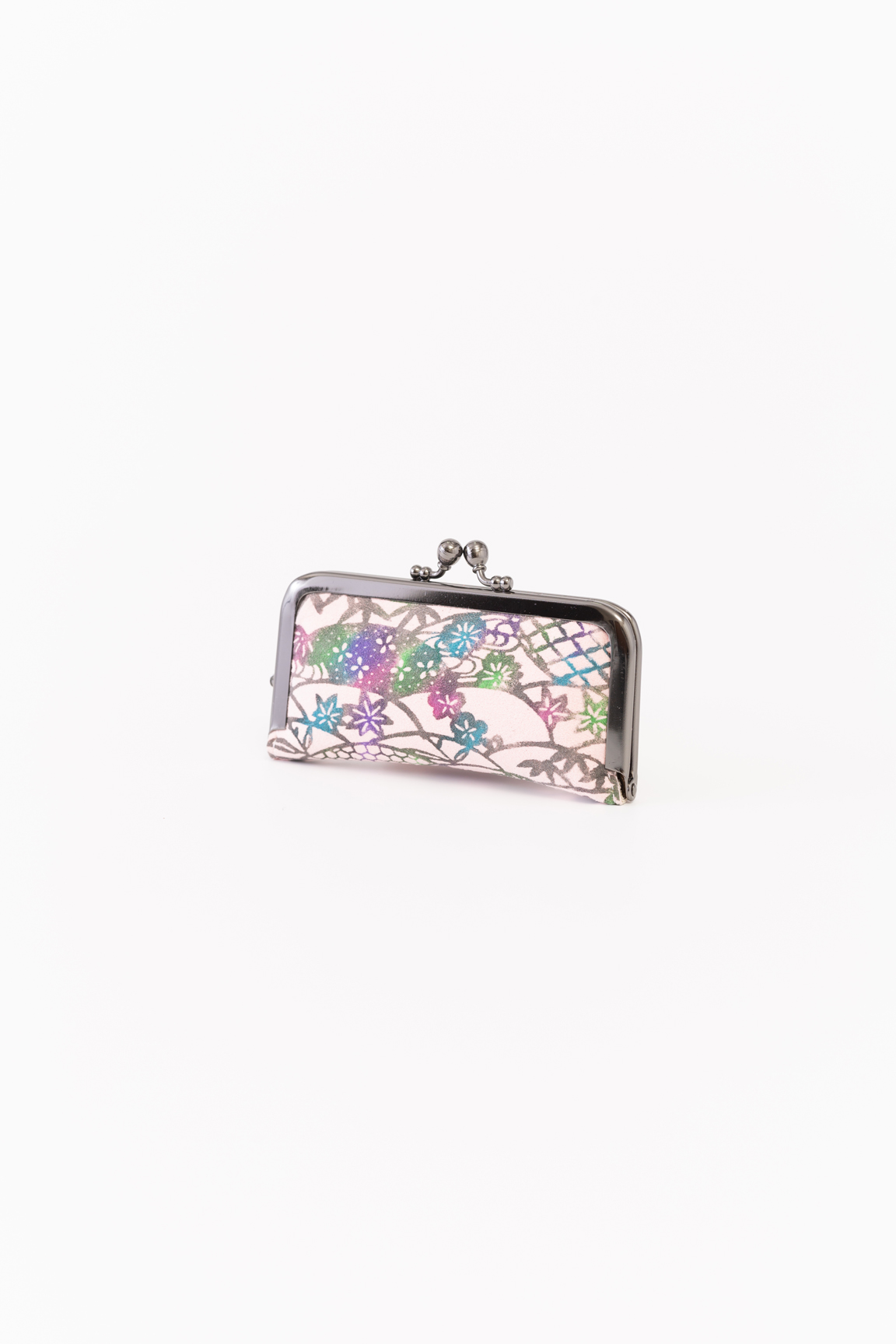 Name stamp case(pink)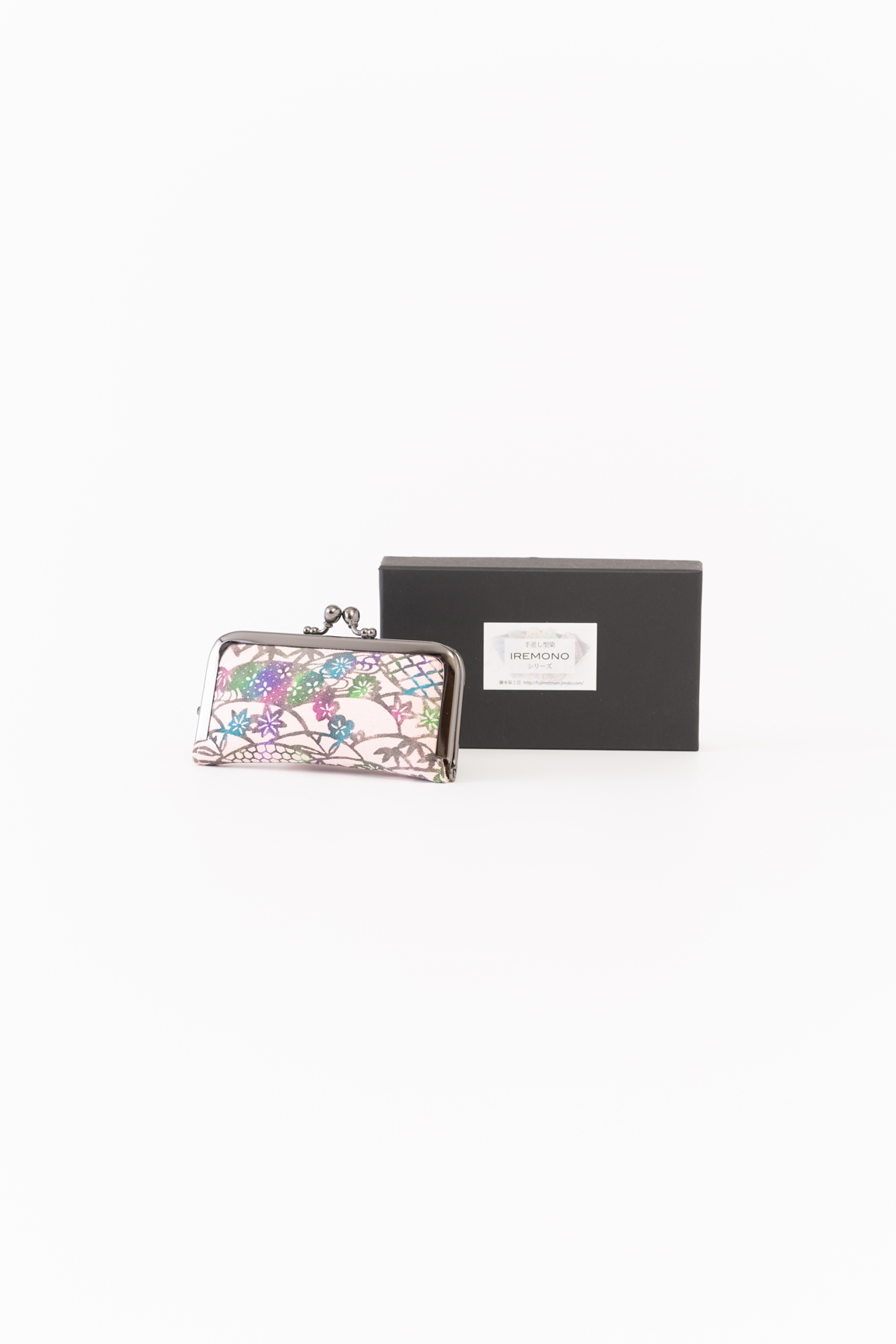 Name stamp case(pink)&box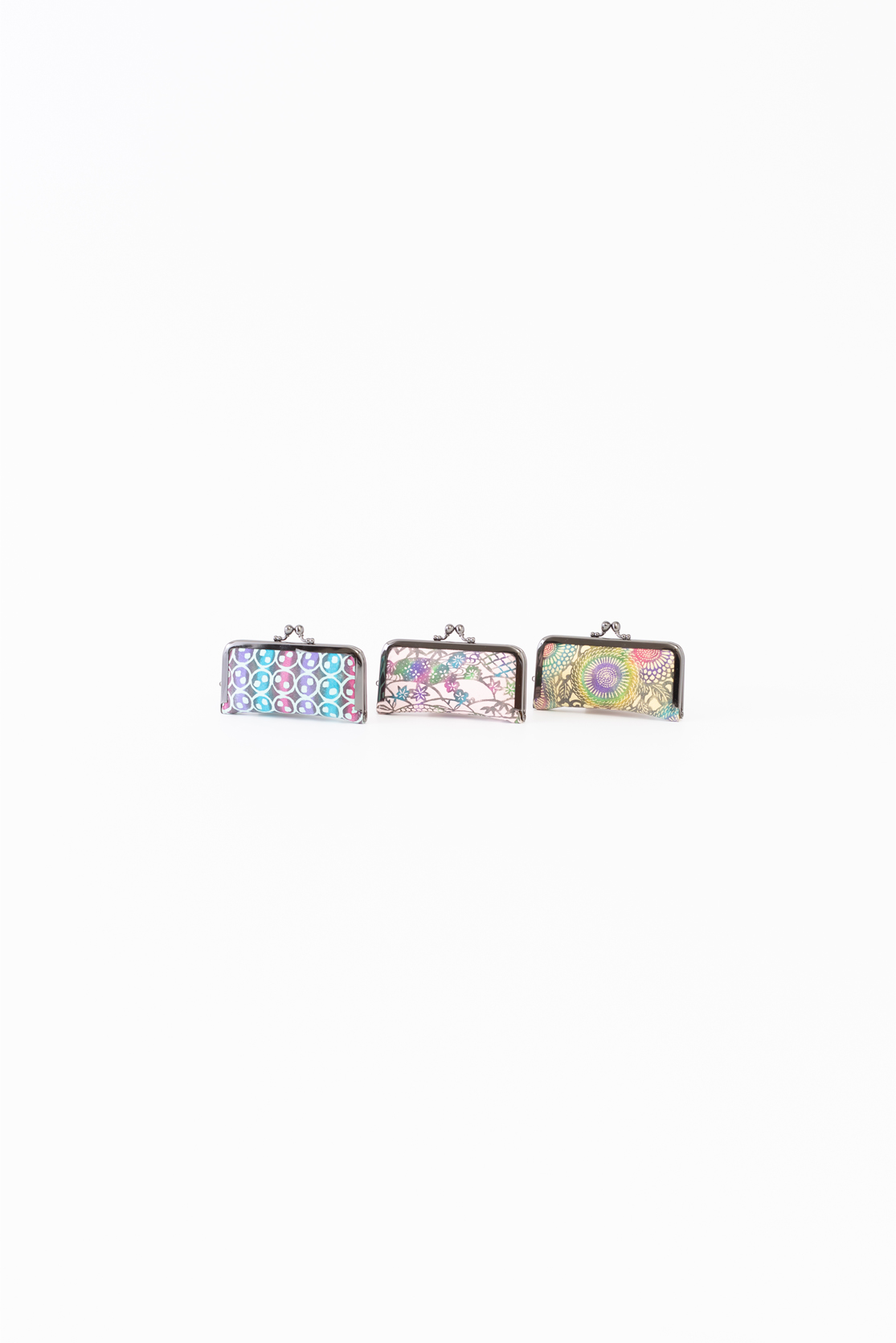 Name stamp case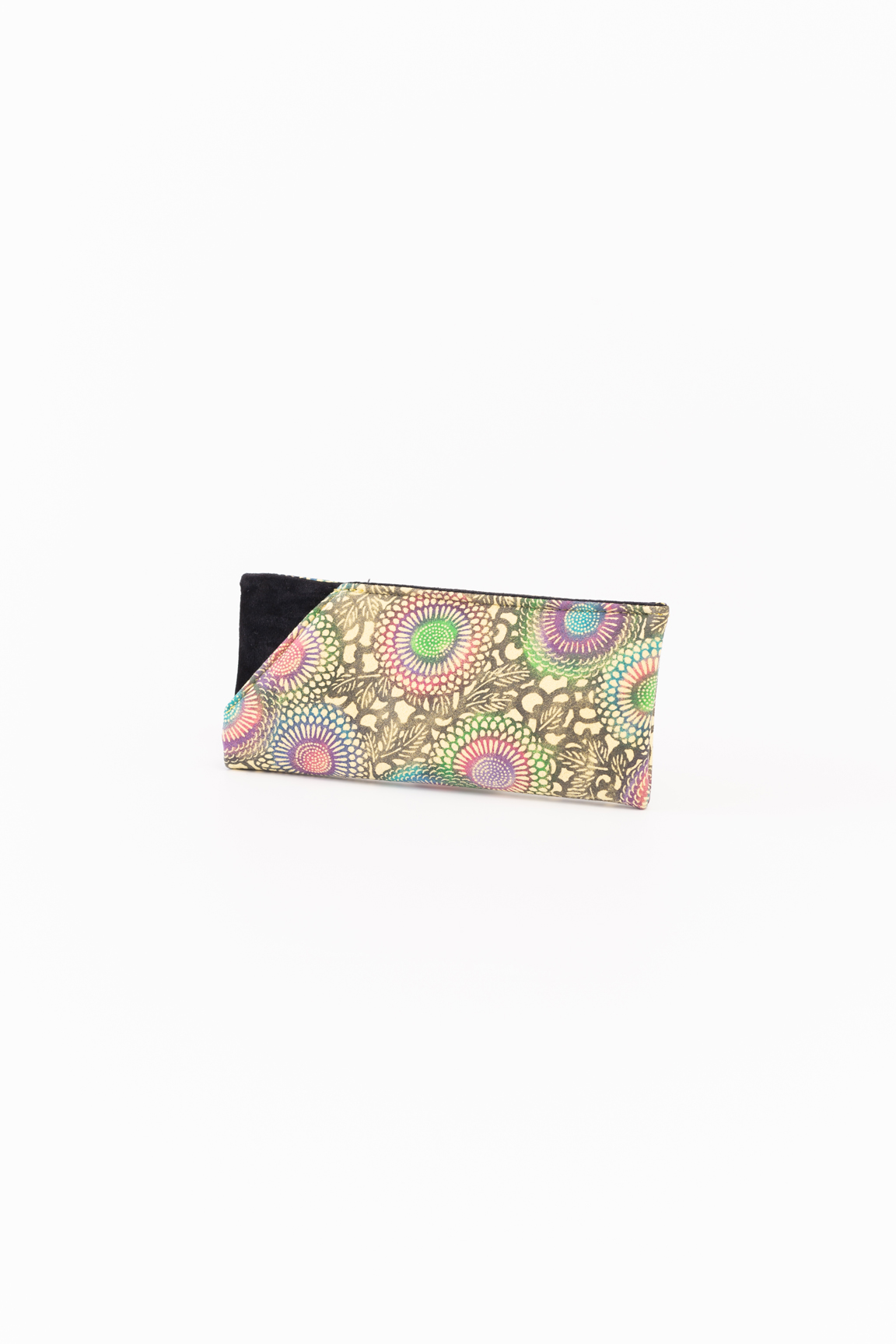 Eyeglass case(yellow)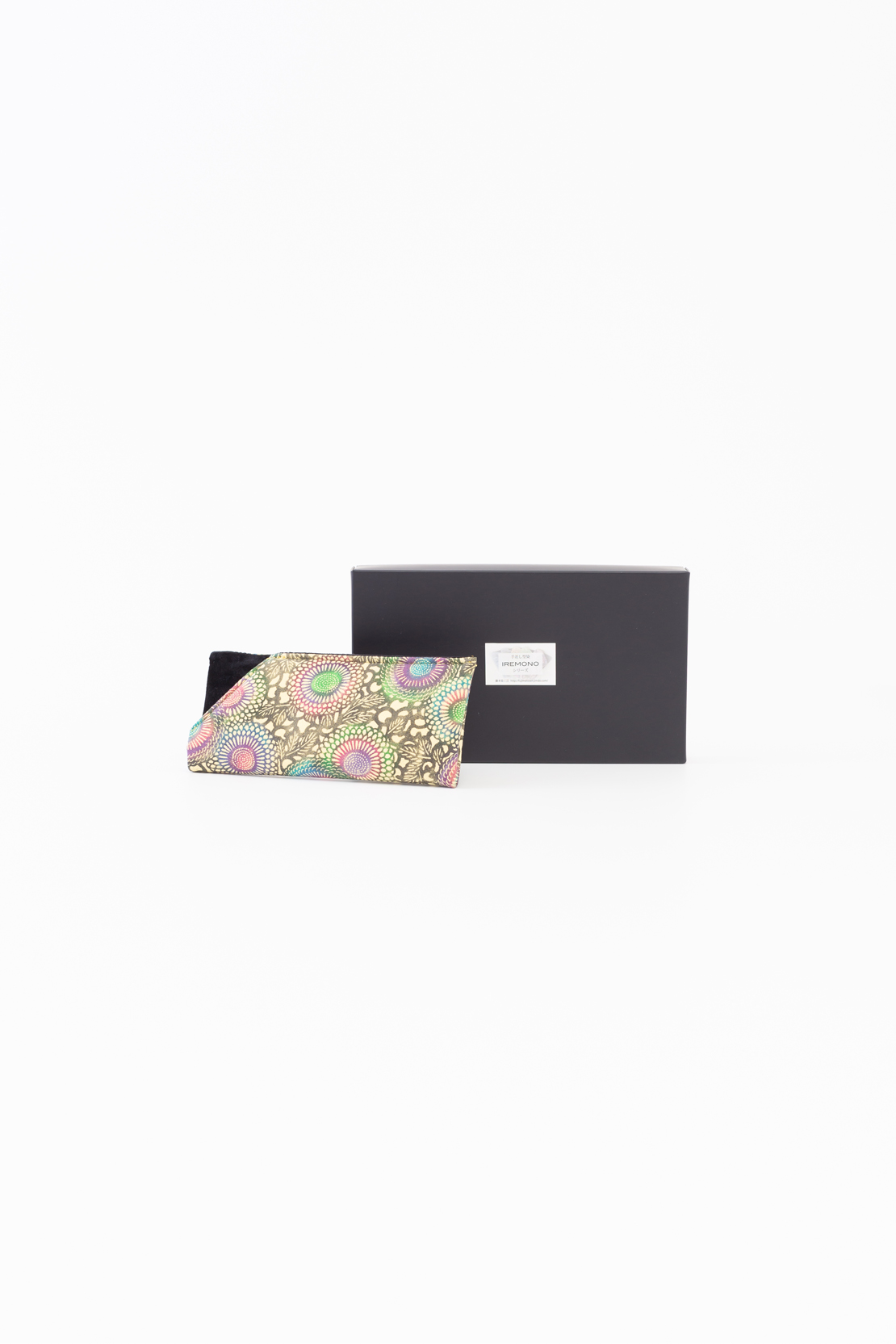 Eyeglass case(yellow)&box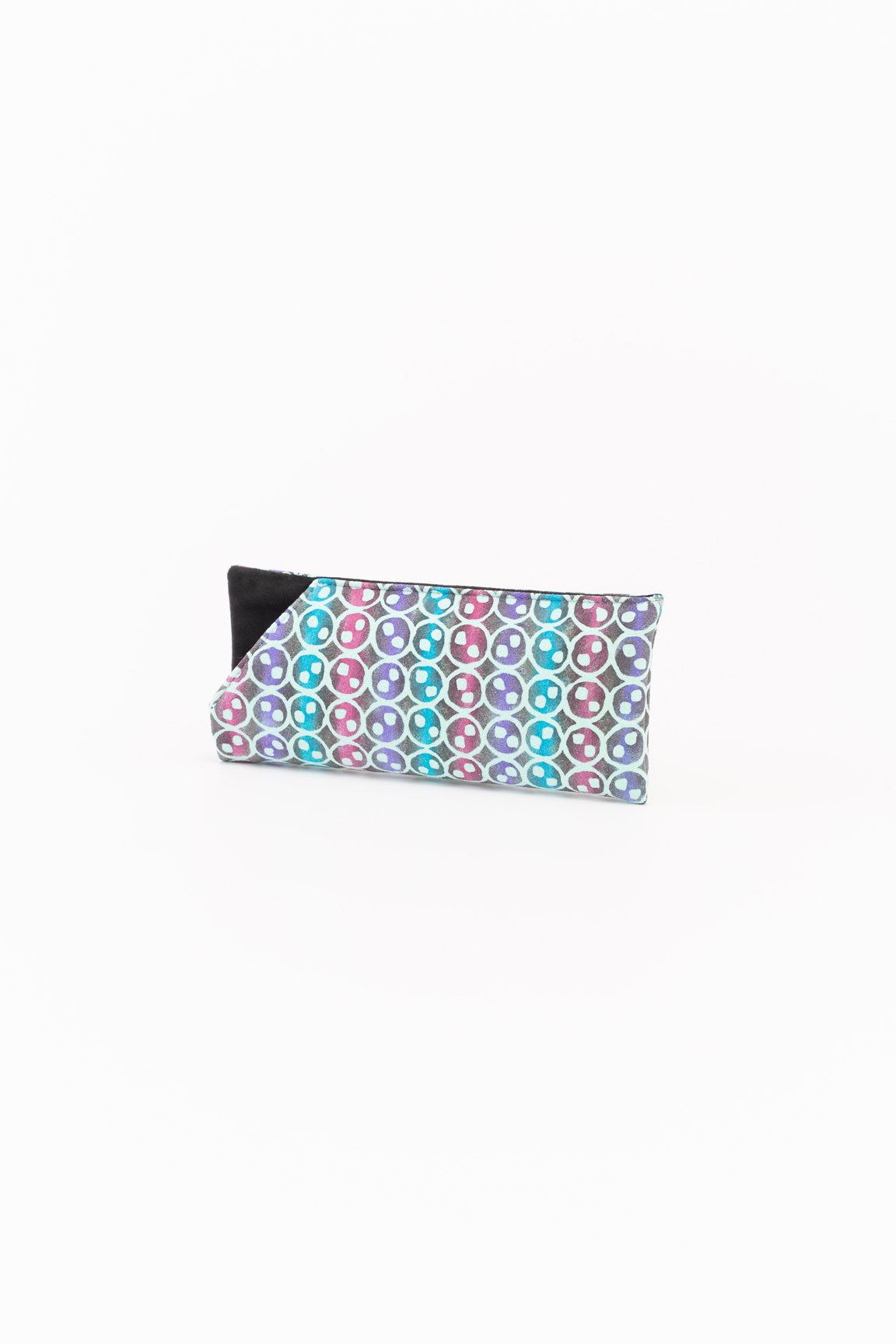 Eyeglass case(blue)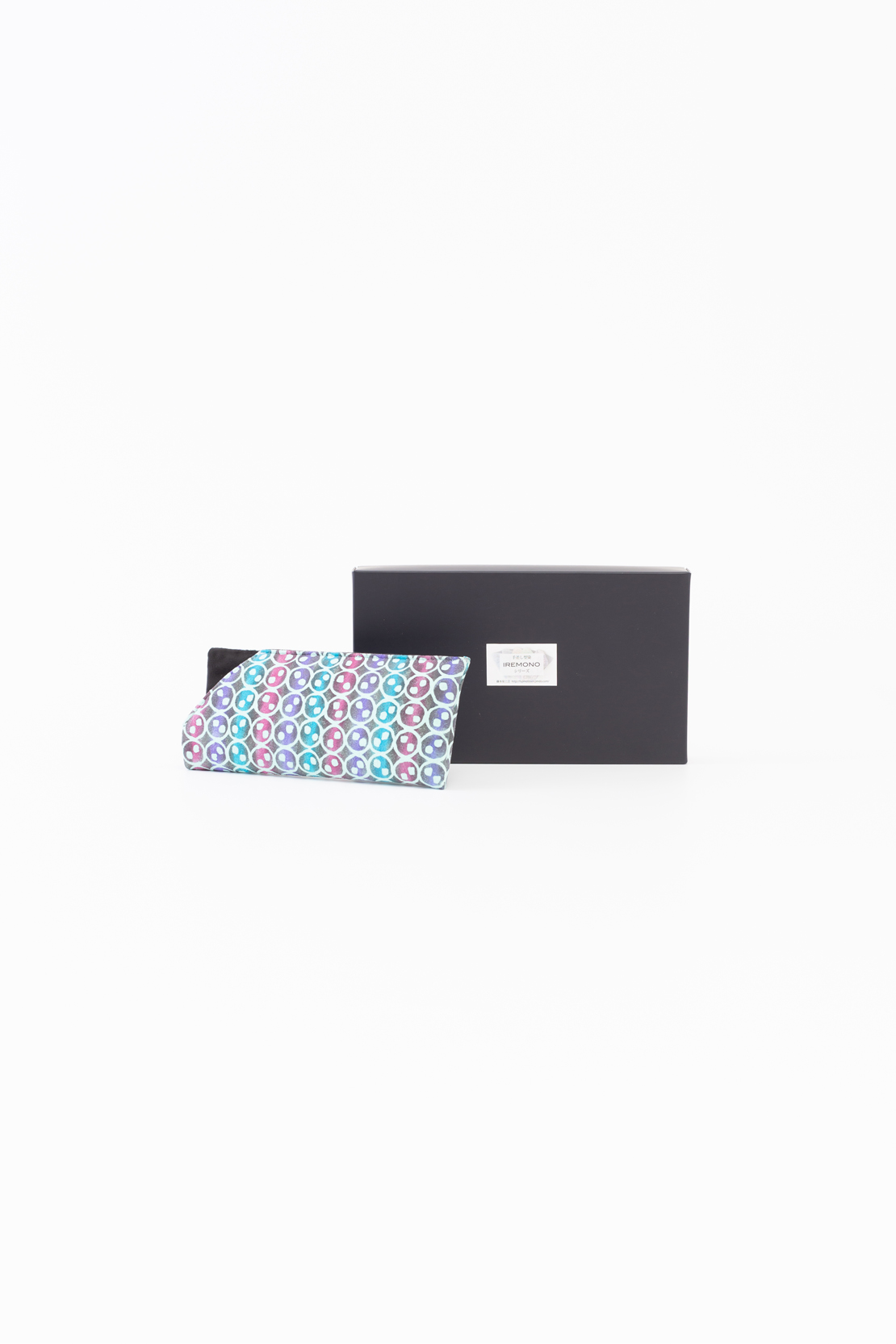 Eyeglass case(blue)&box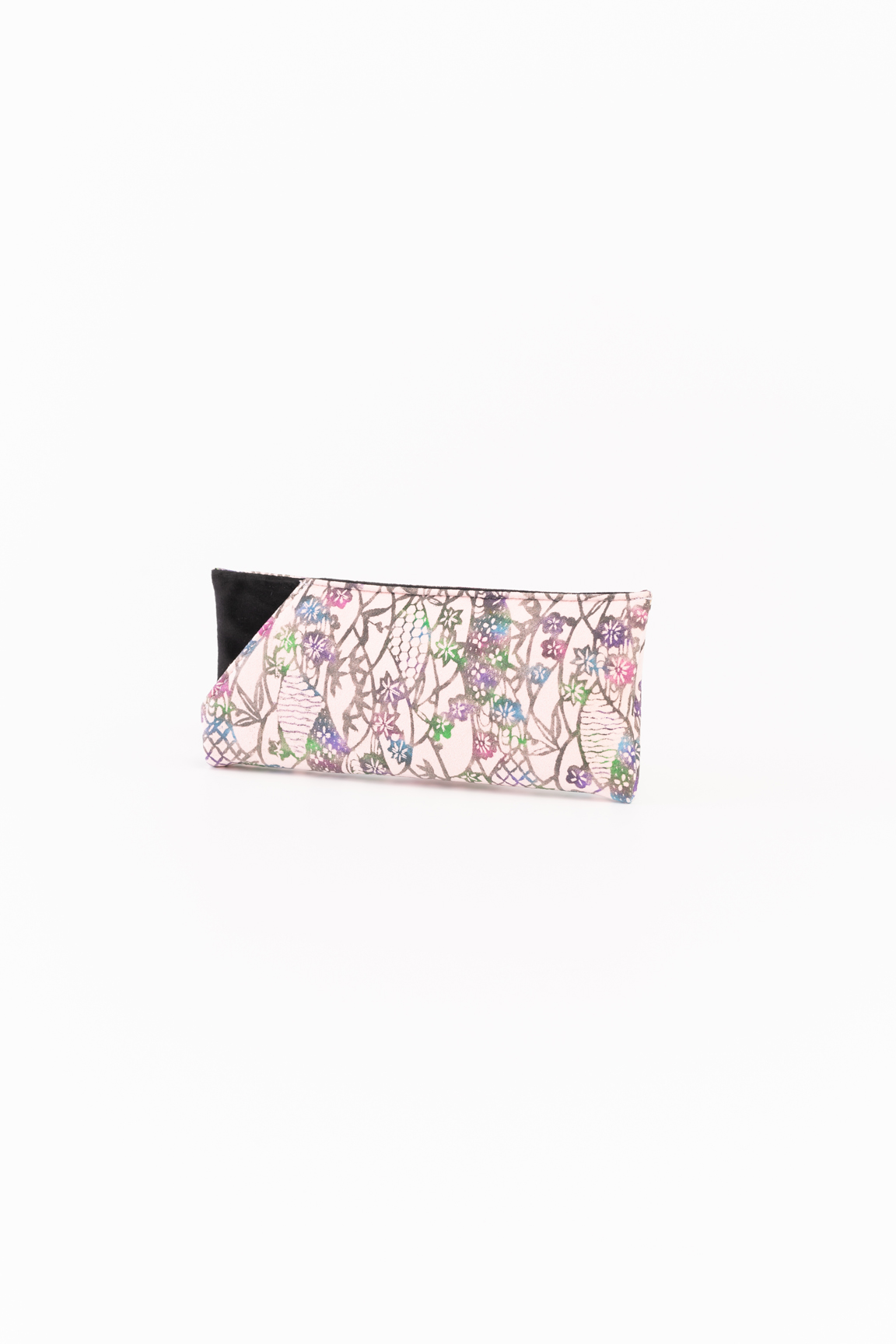 Eyeglass case(pink)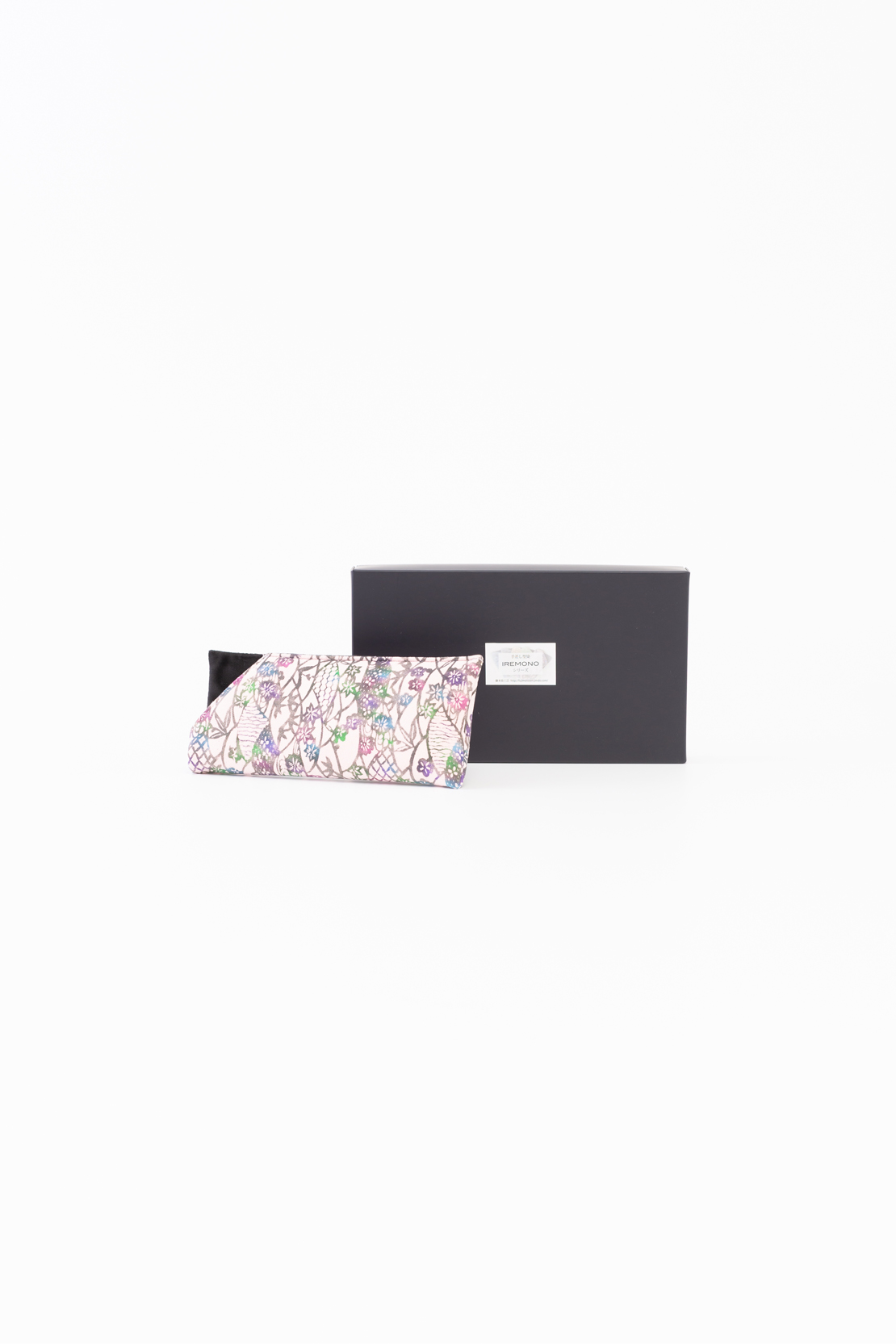 Eyeglass case(pink)&box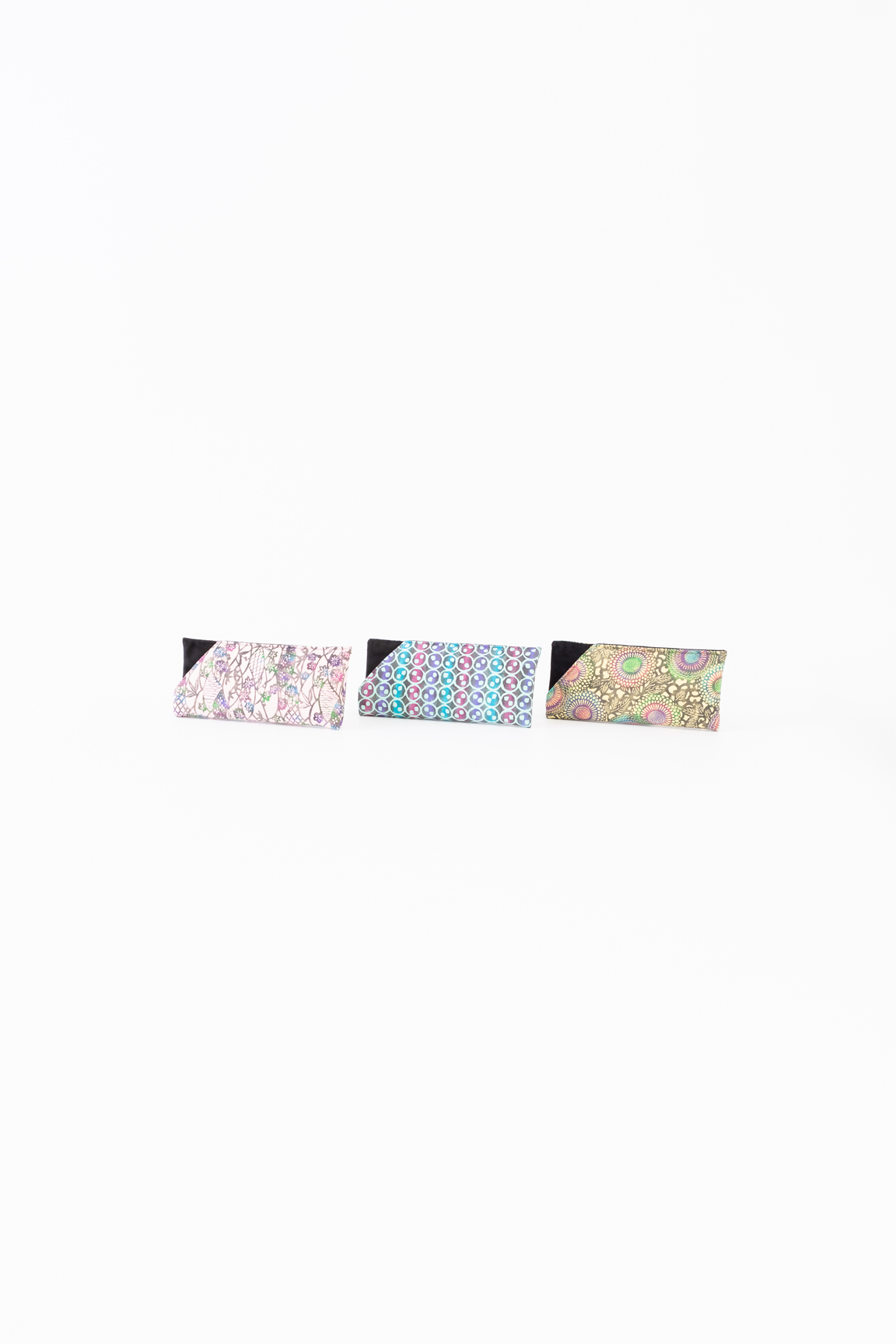 Eyeglass case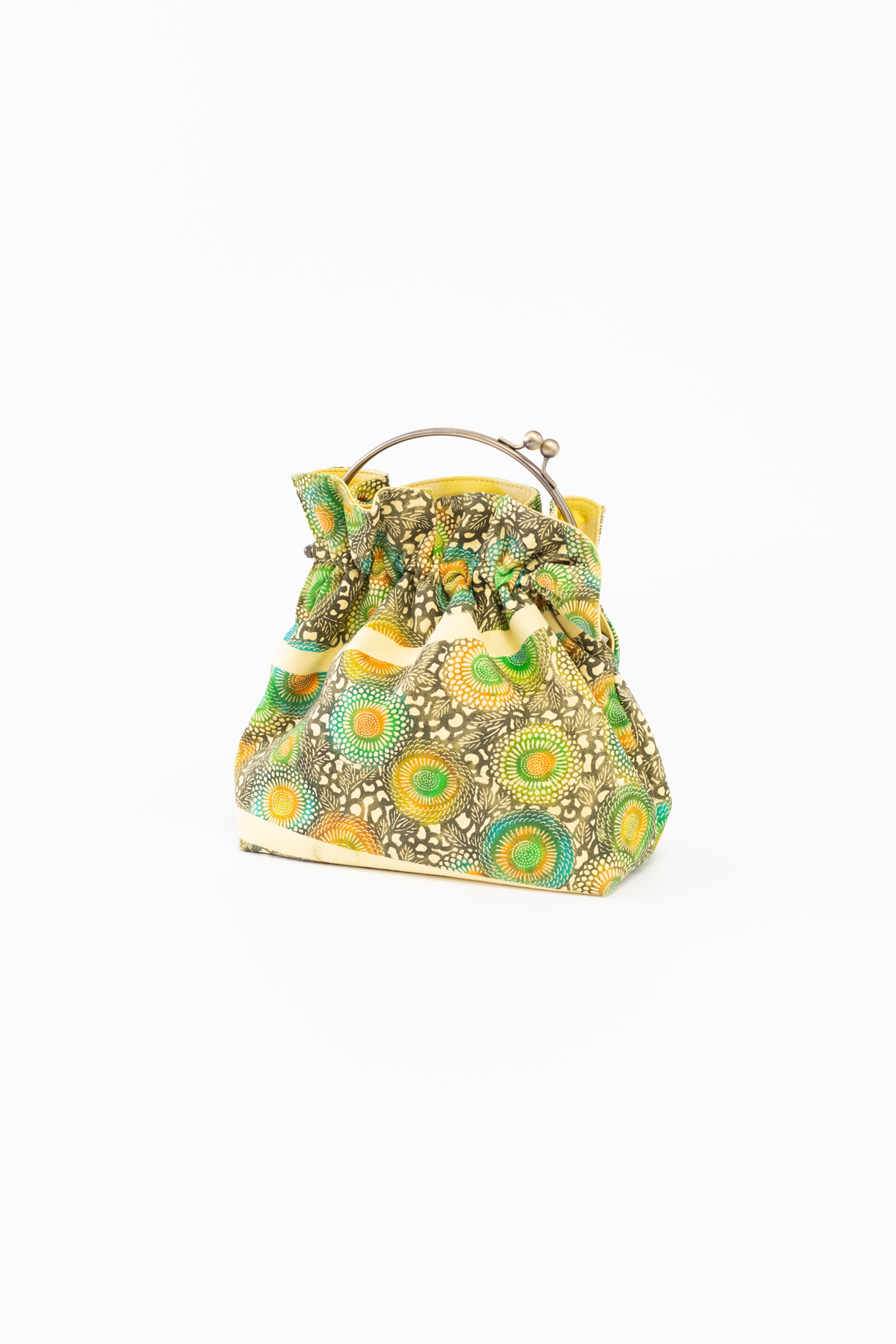 Bag(yellow)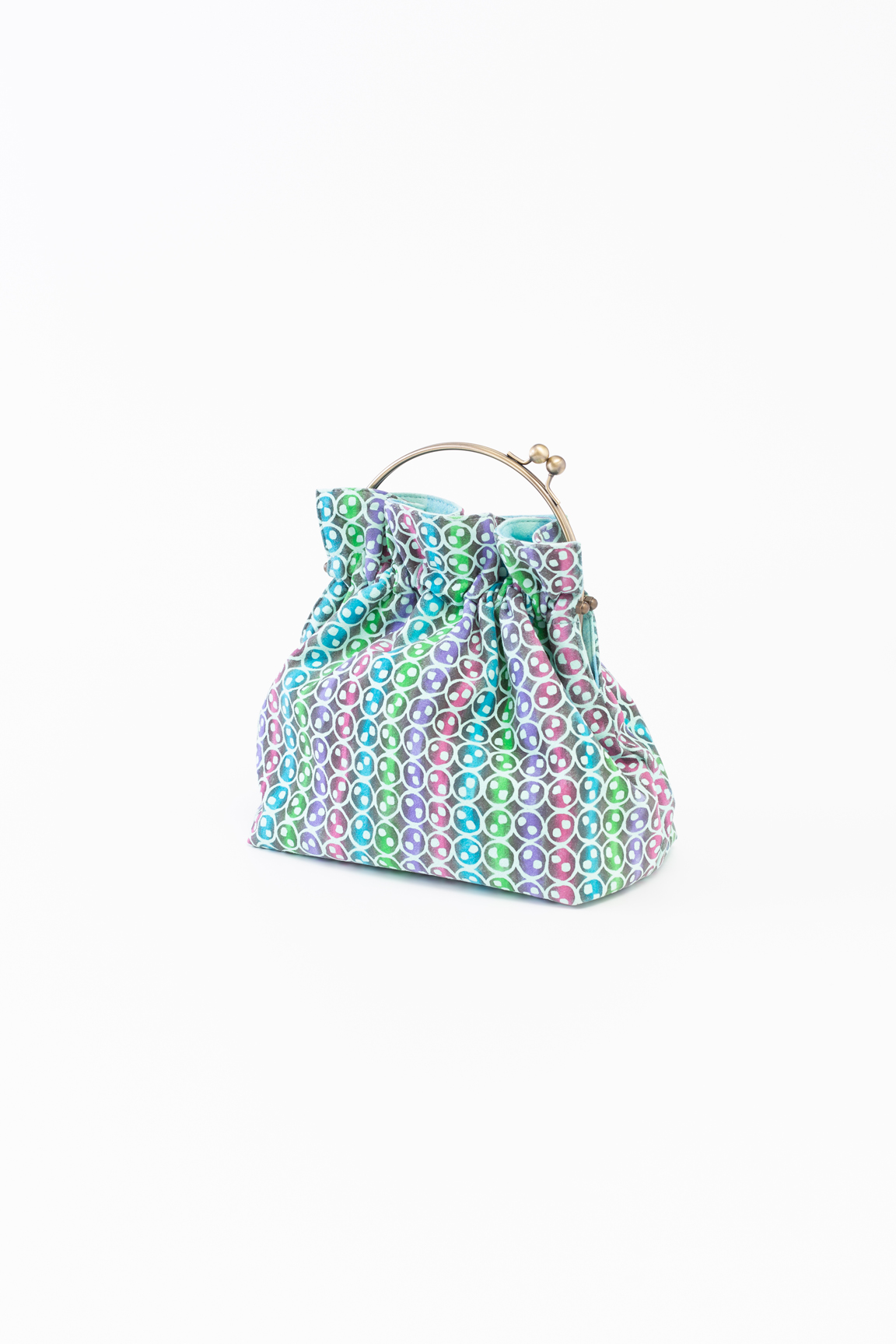 Bag(blue)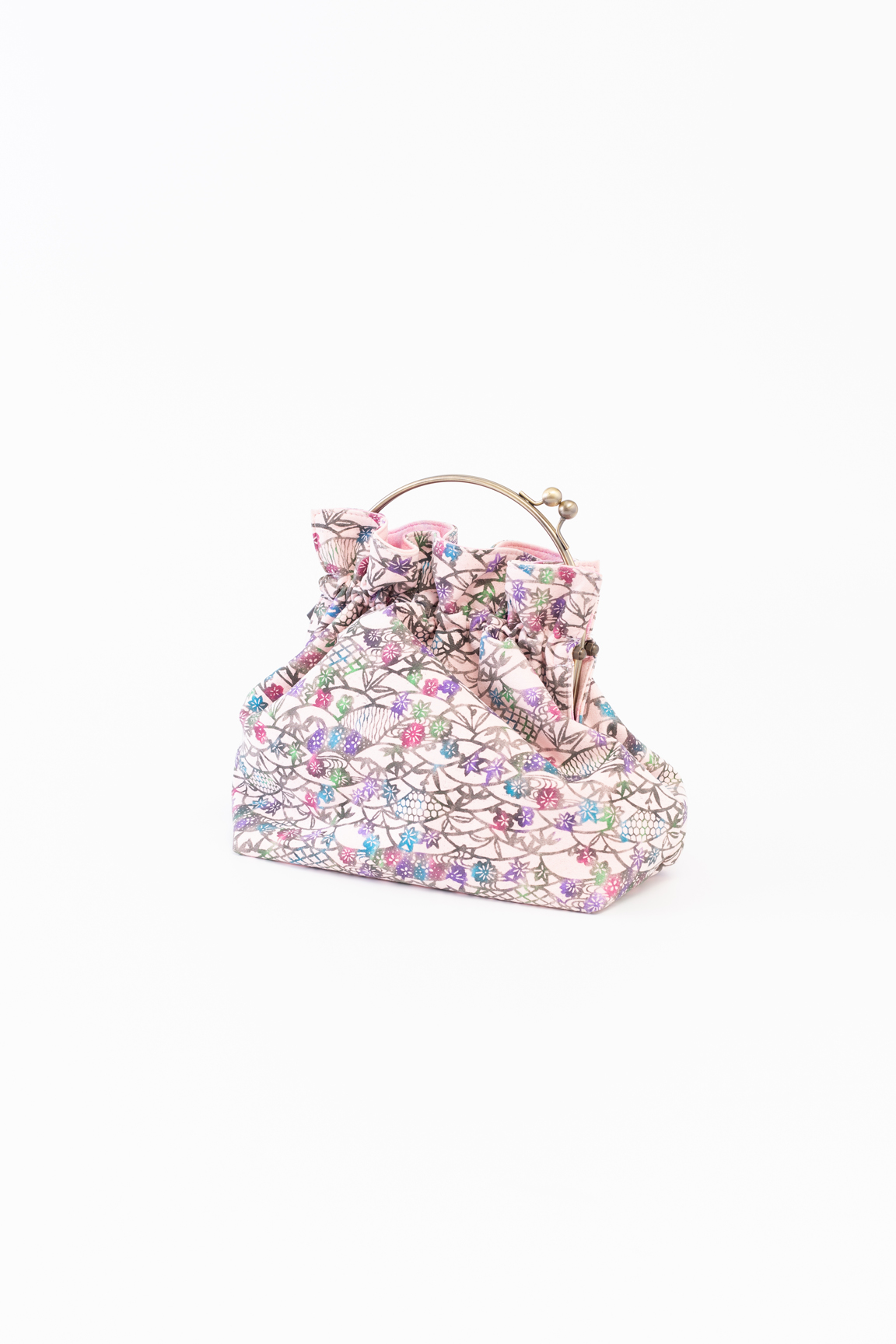 Bag(pink)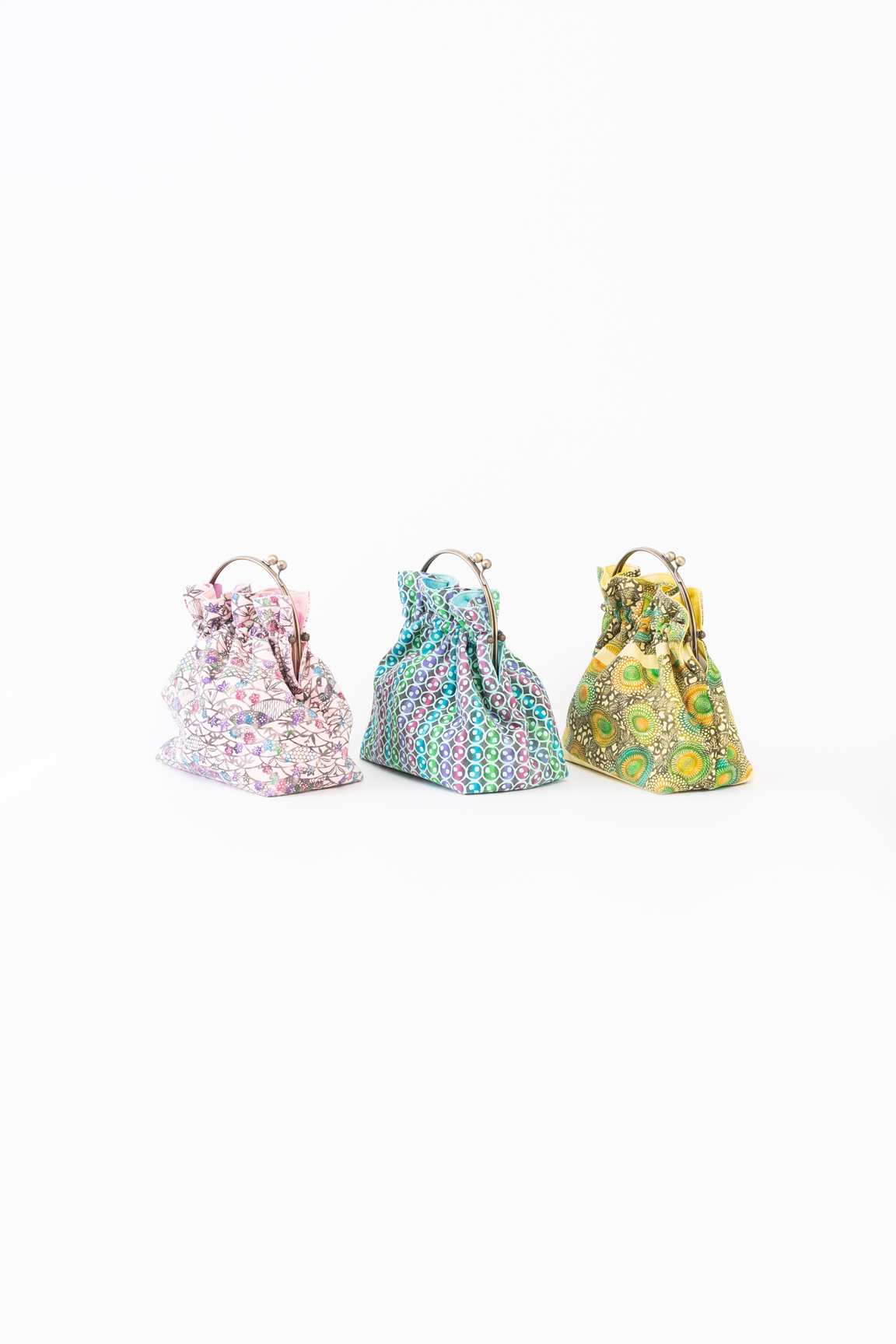 Bag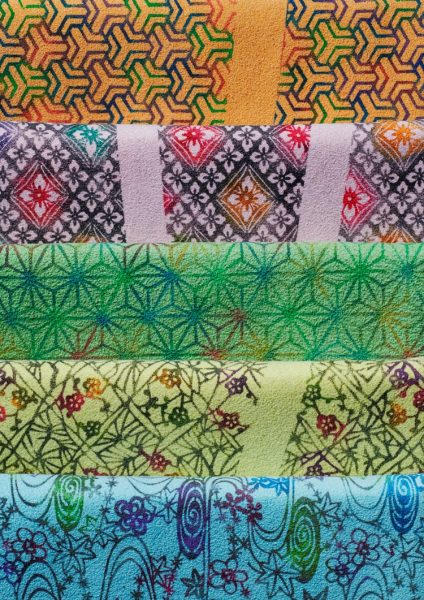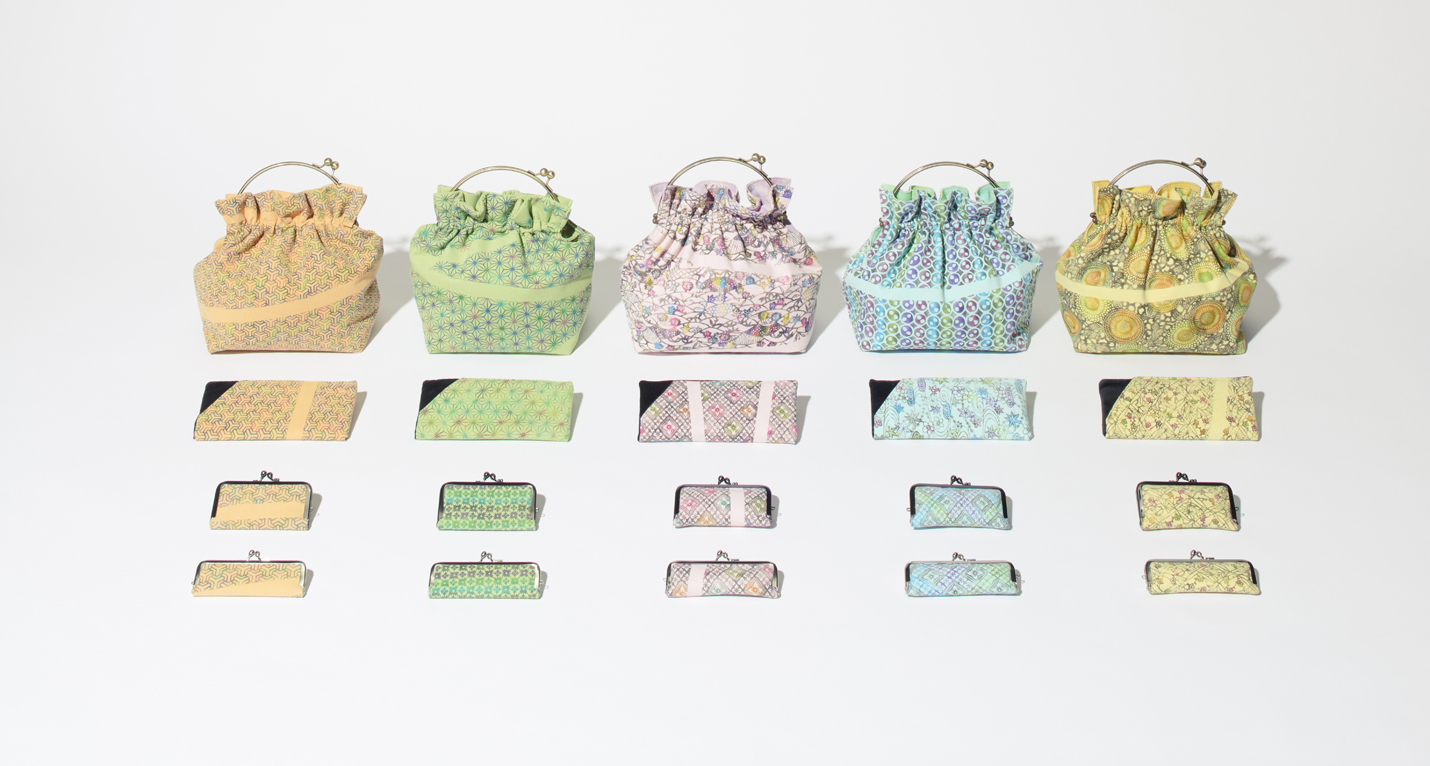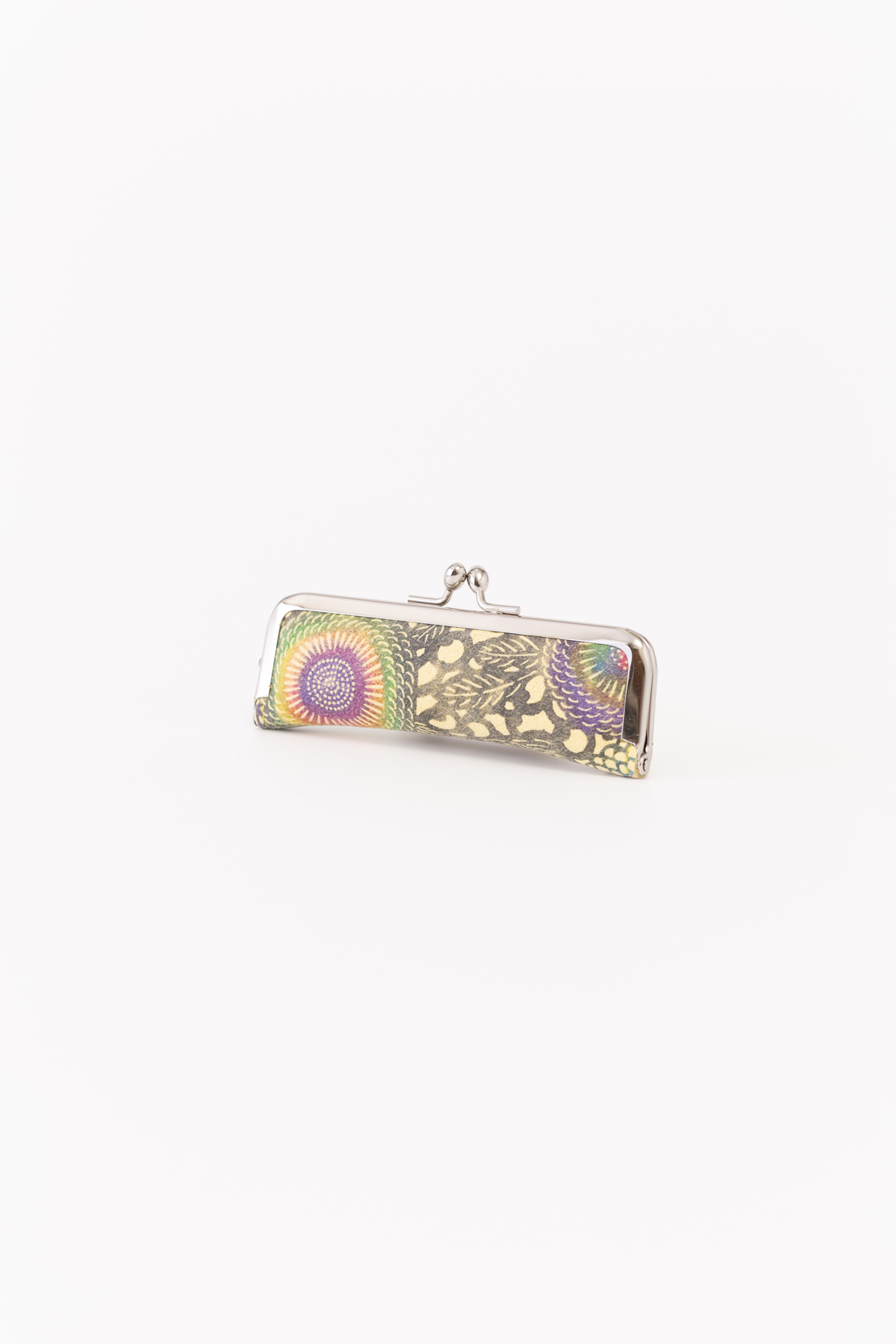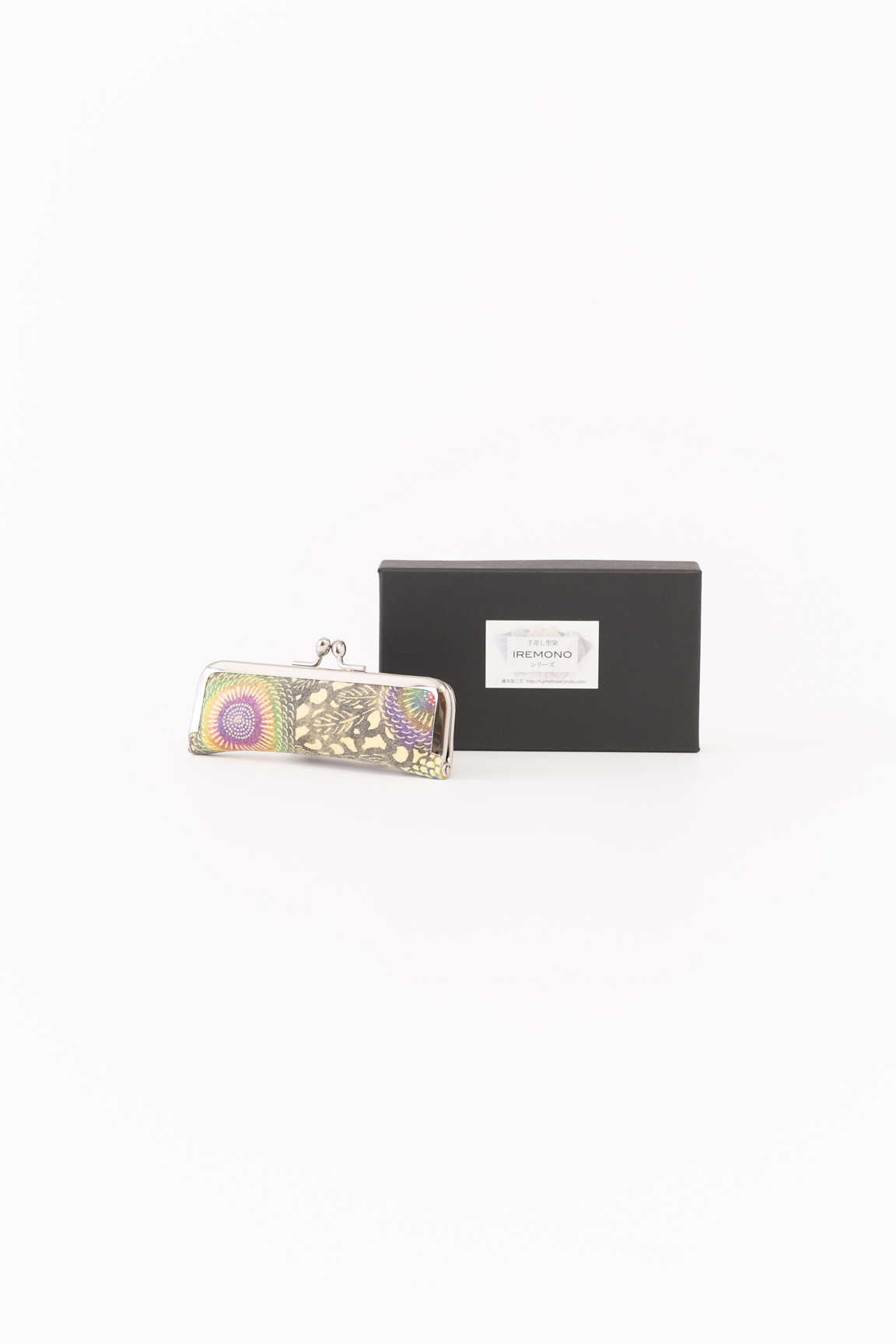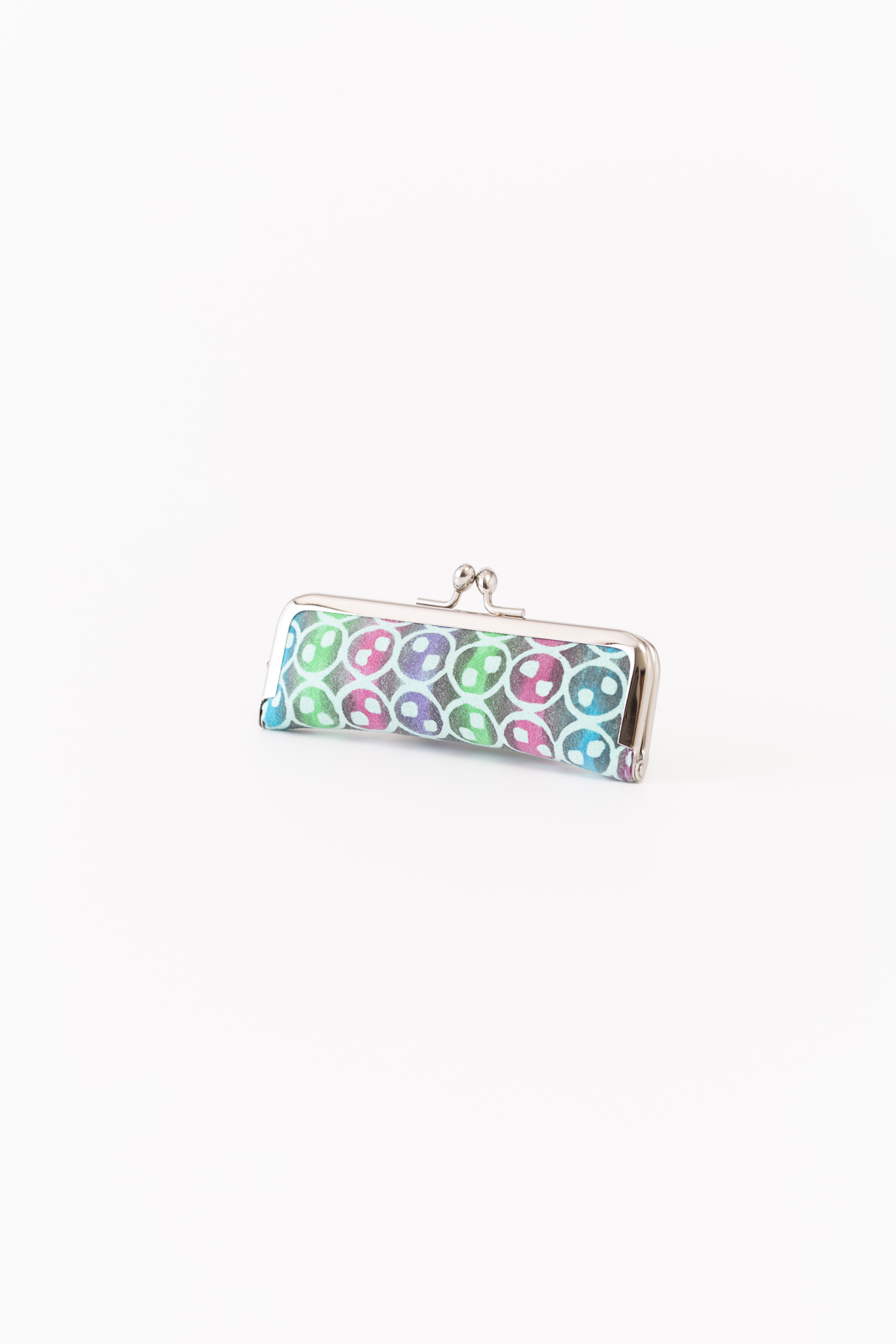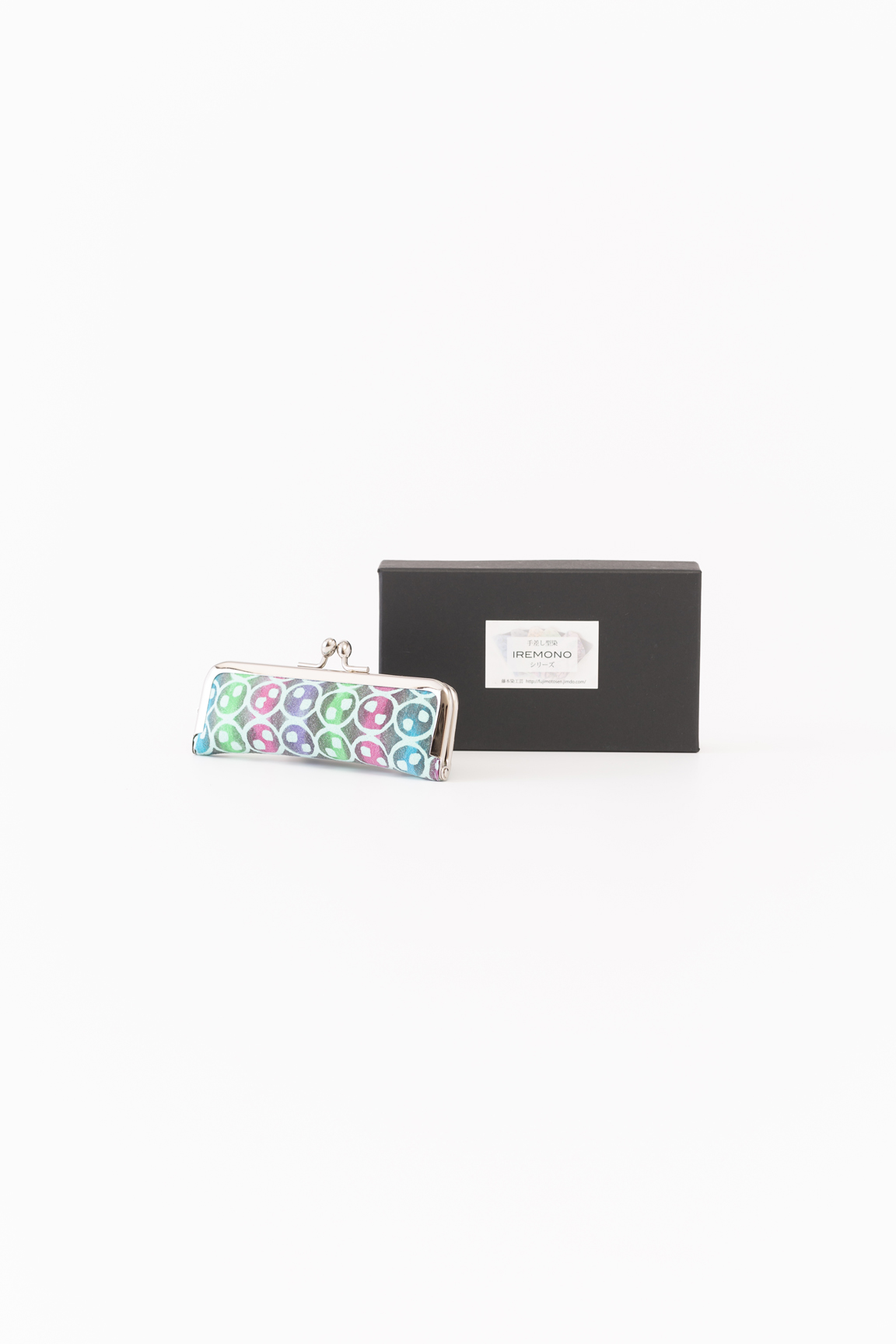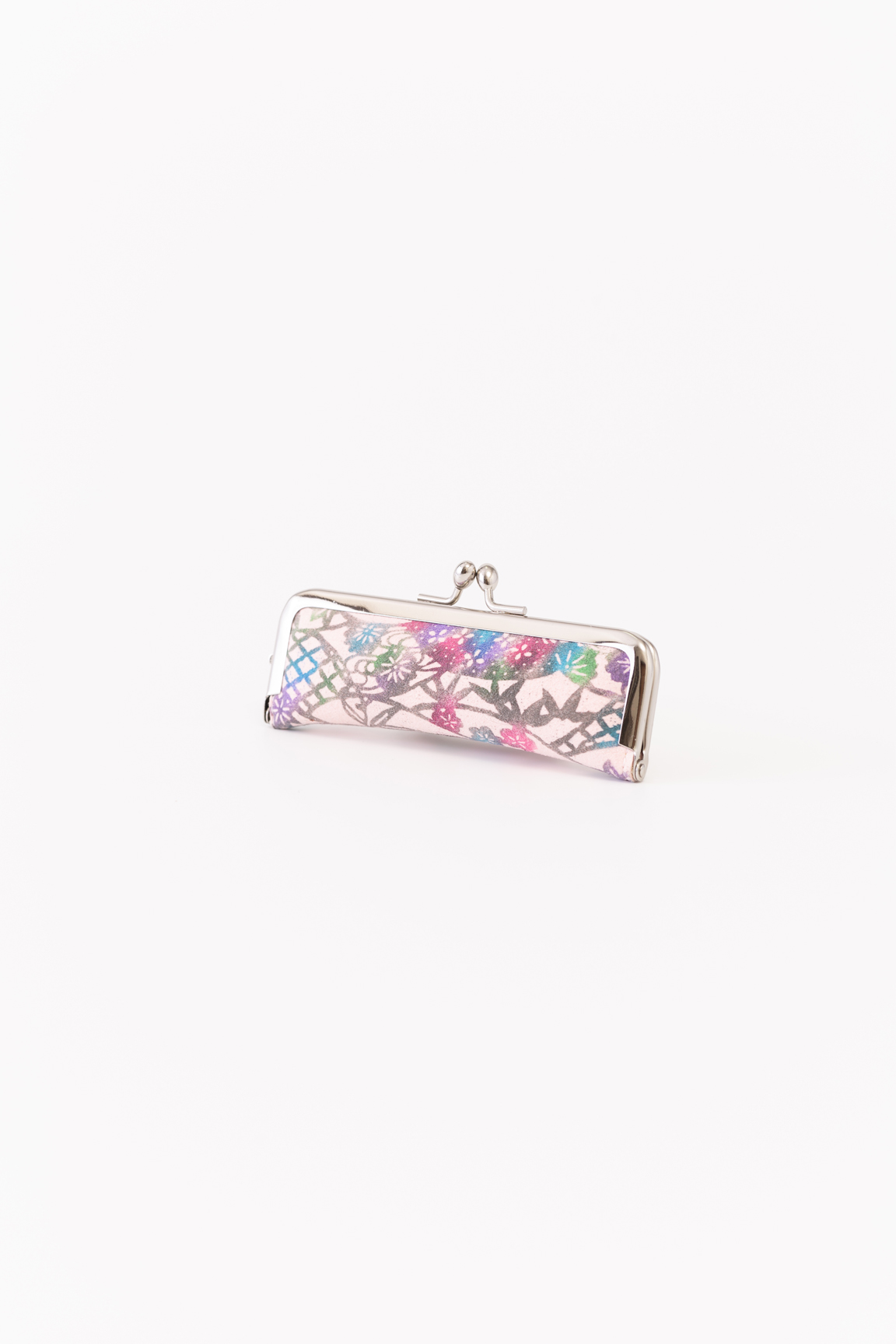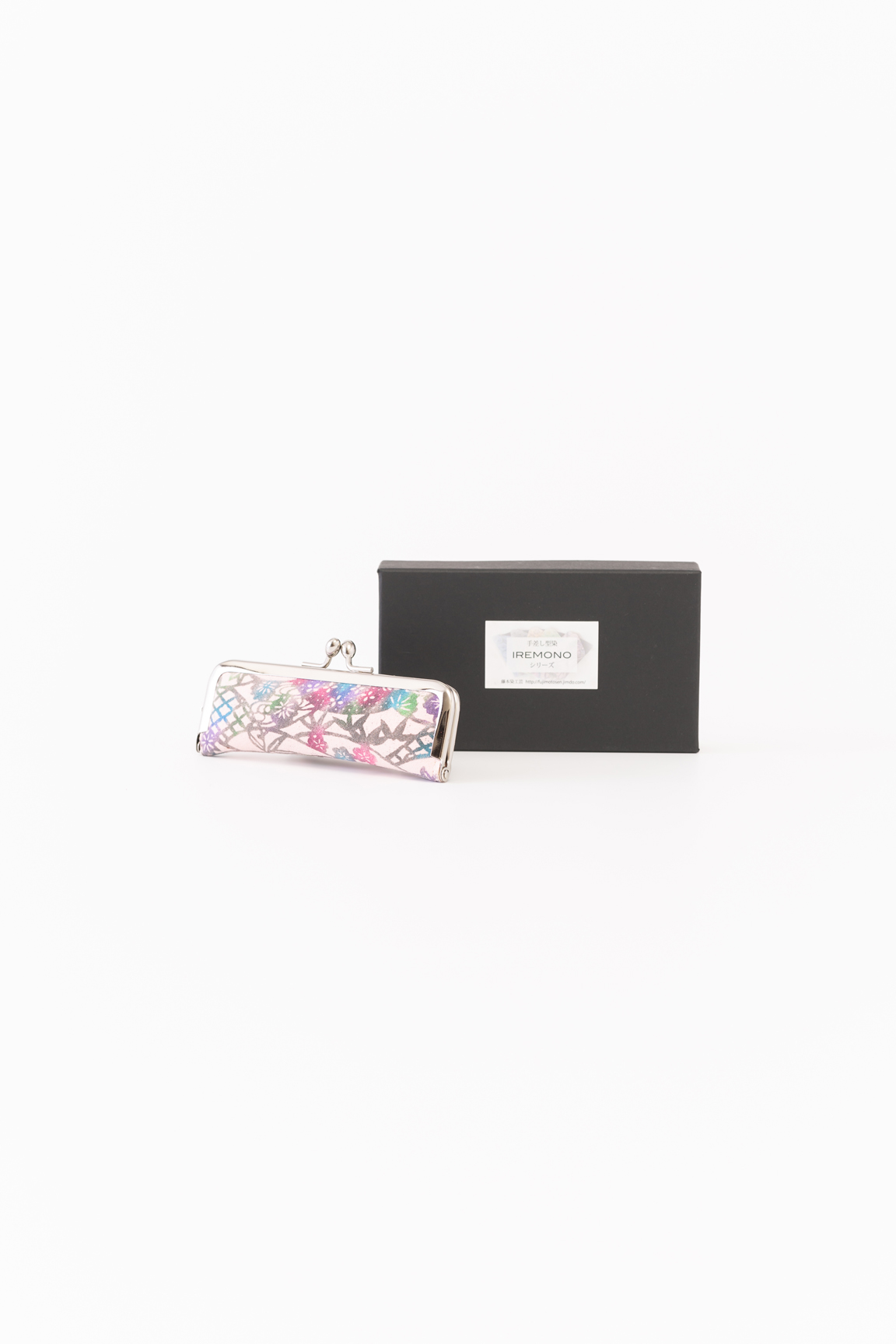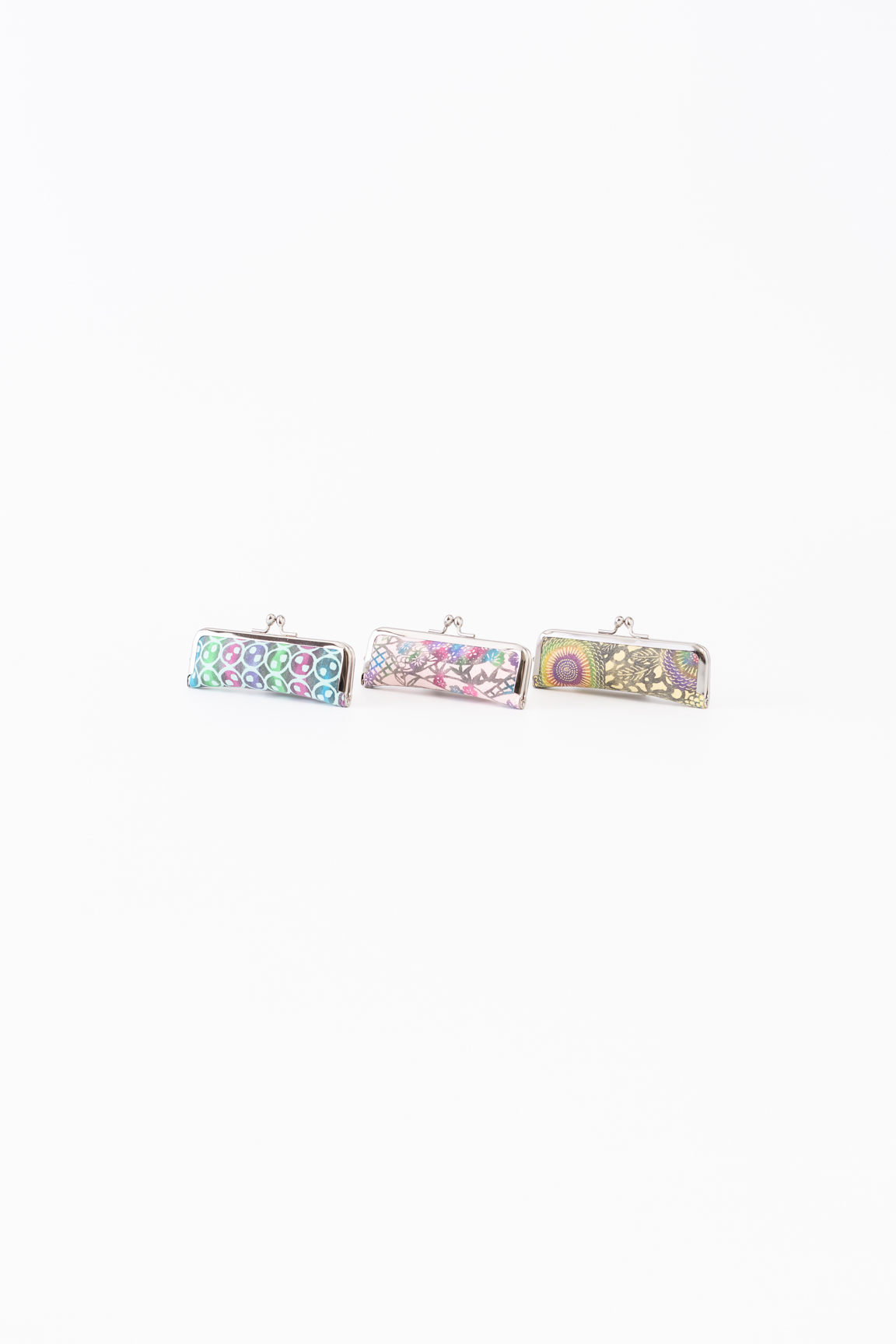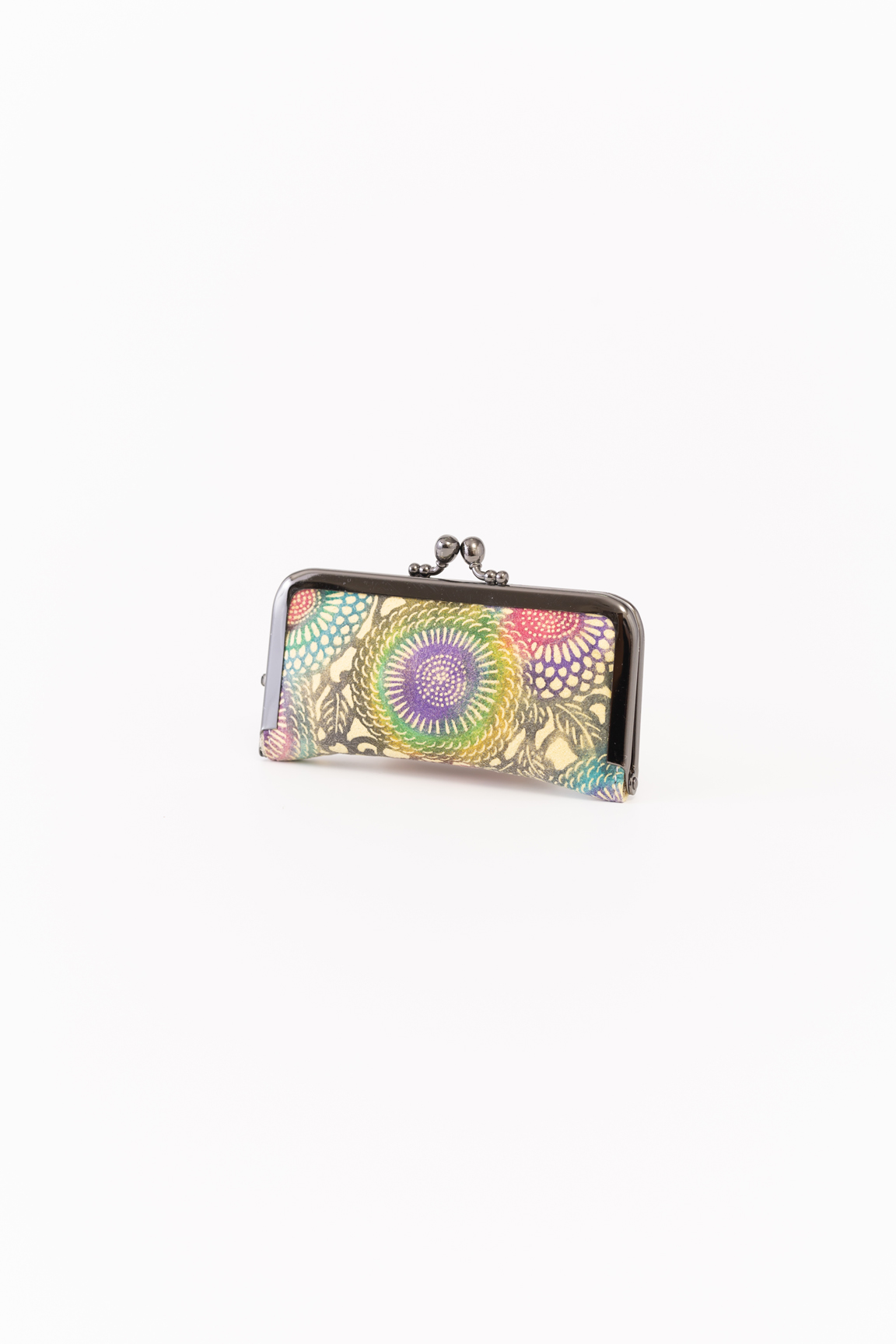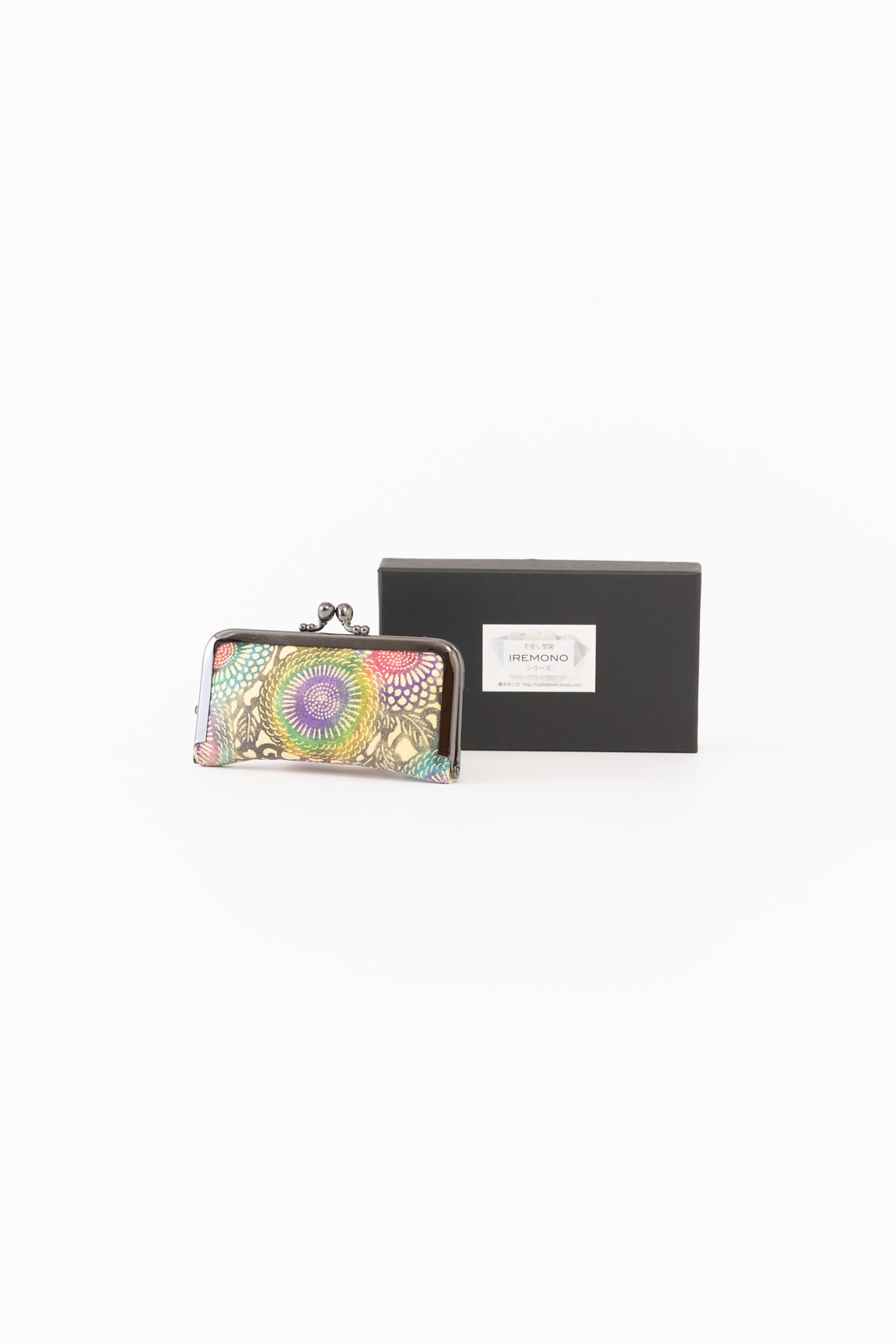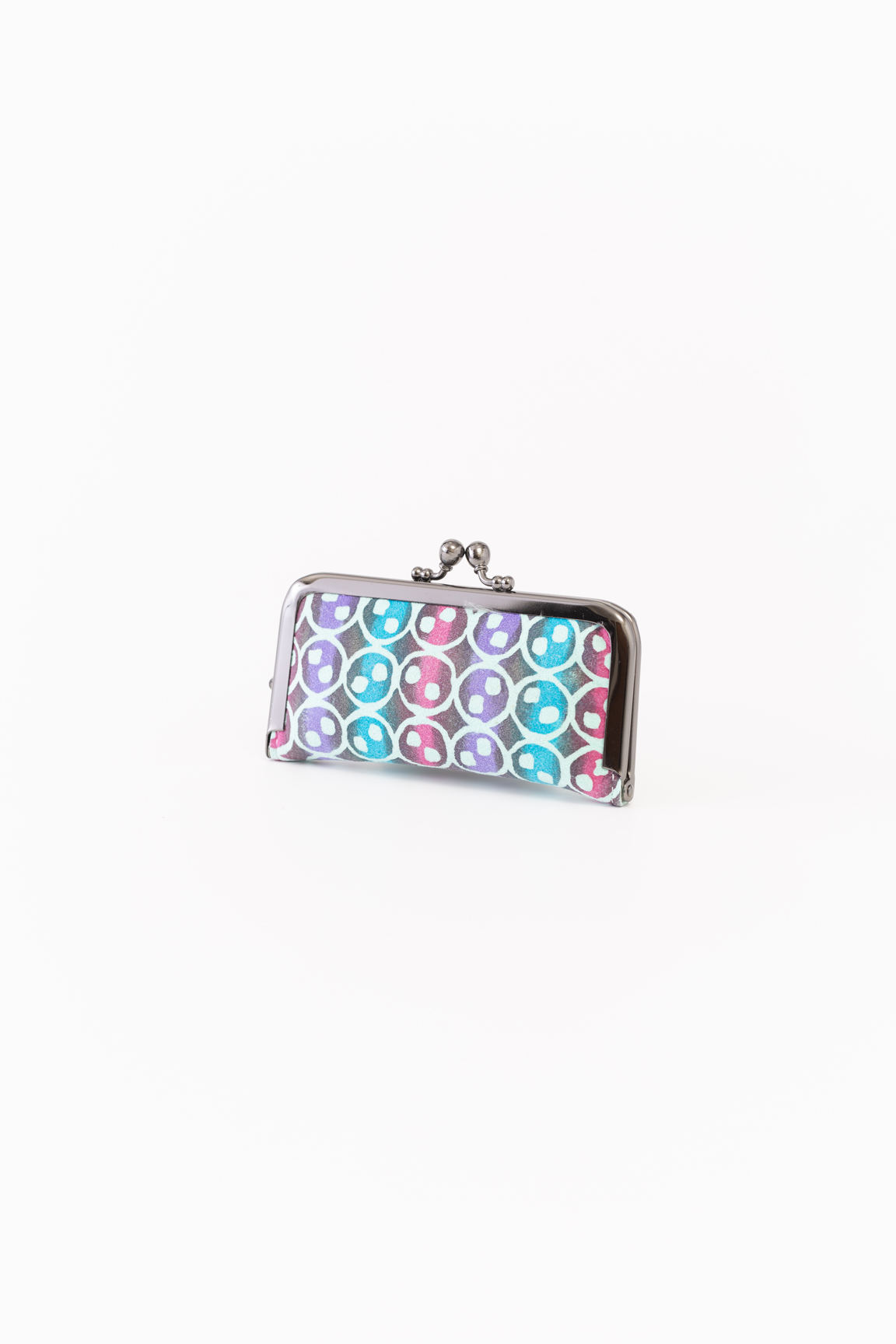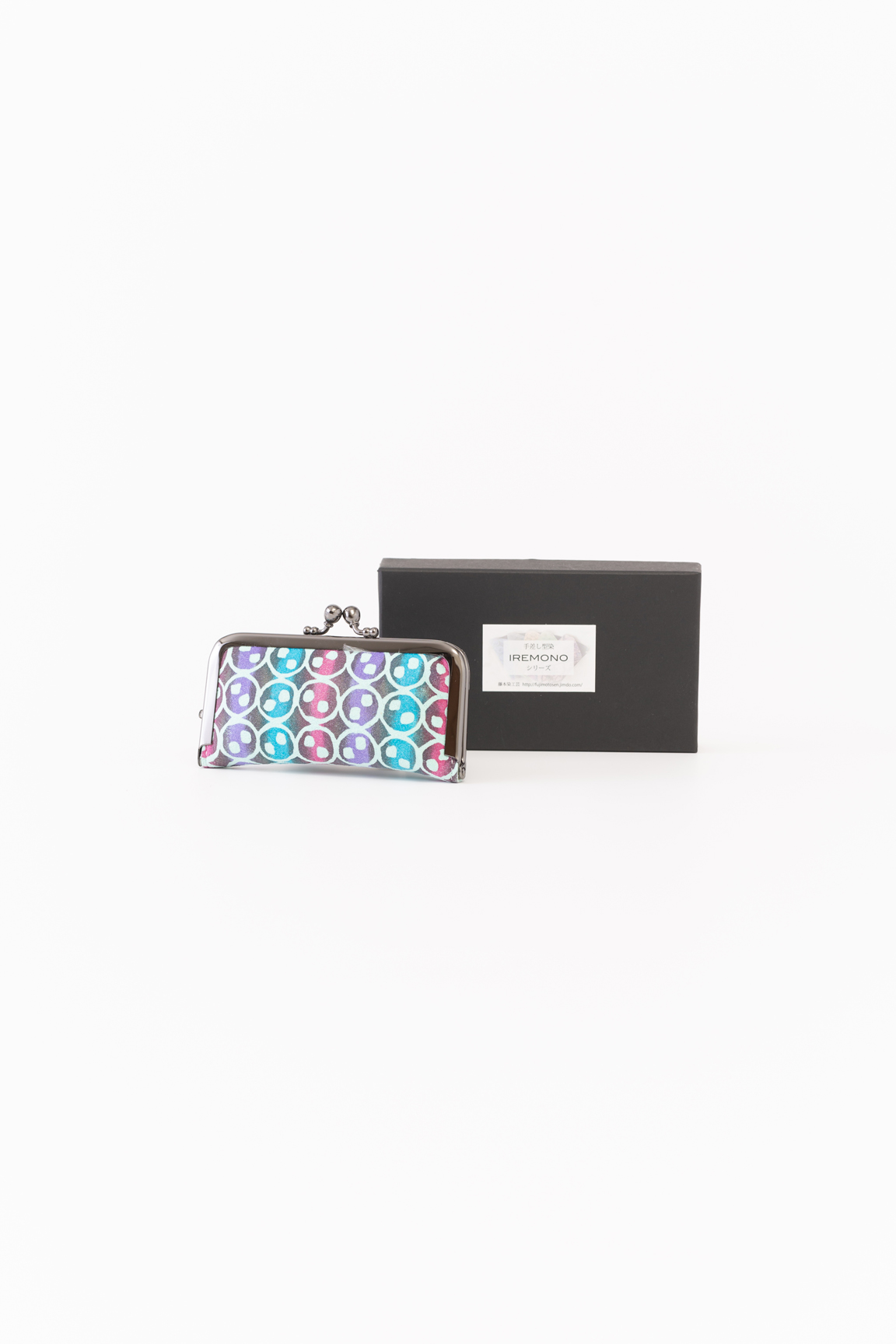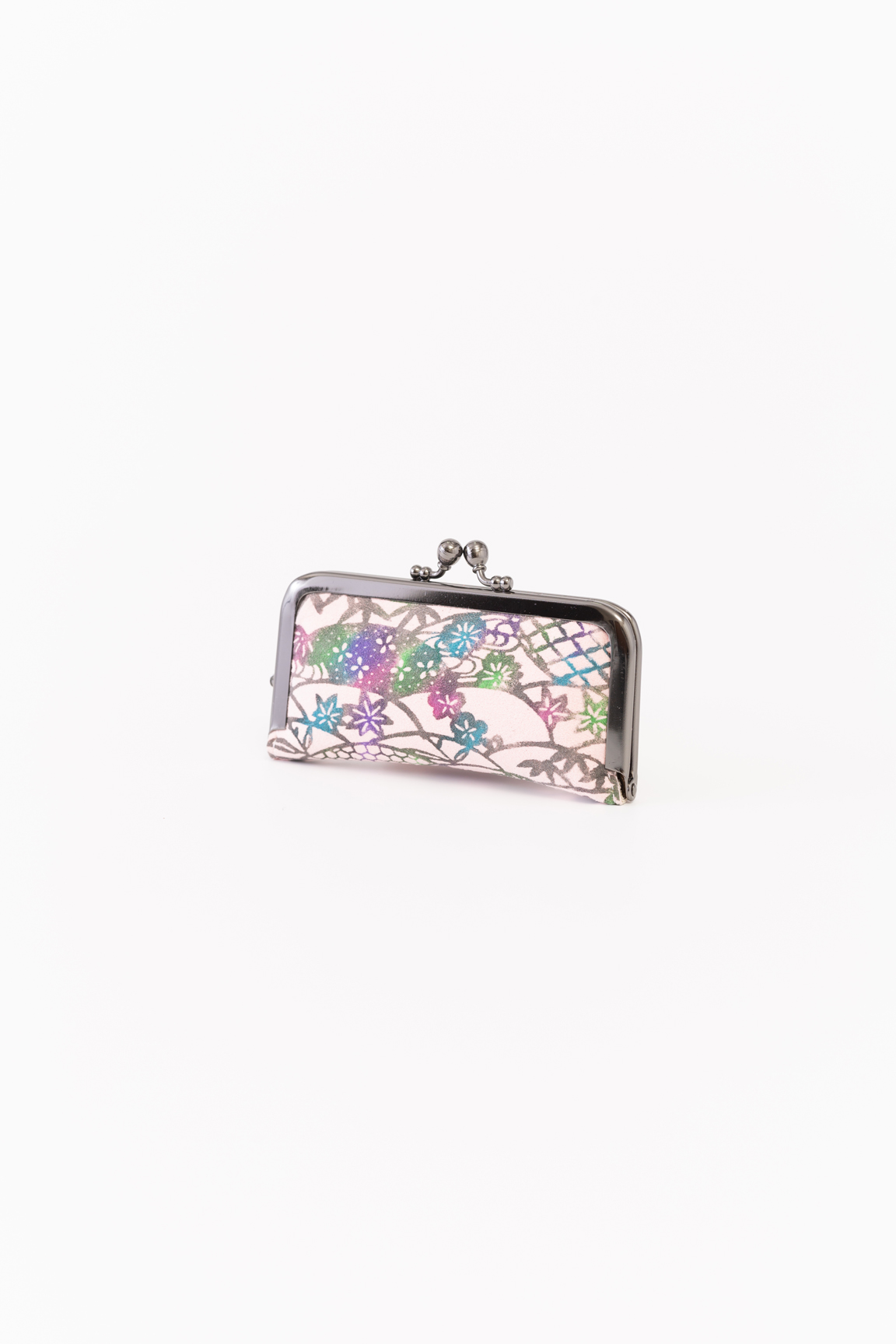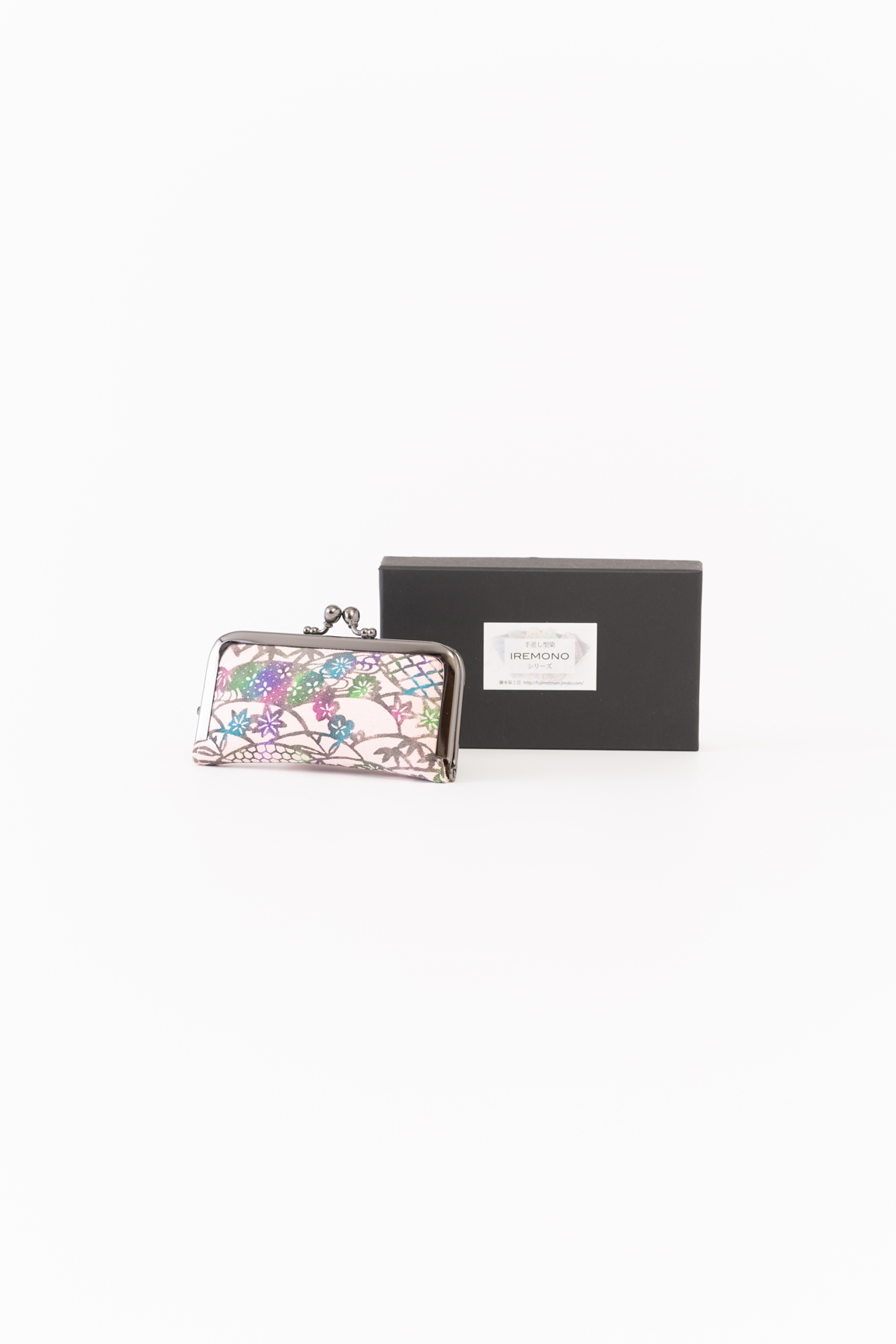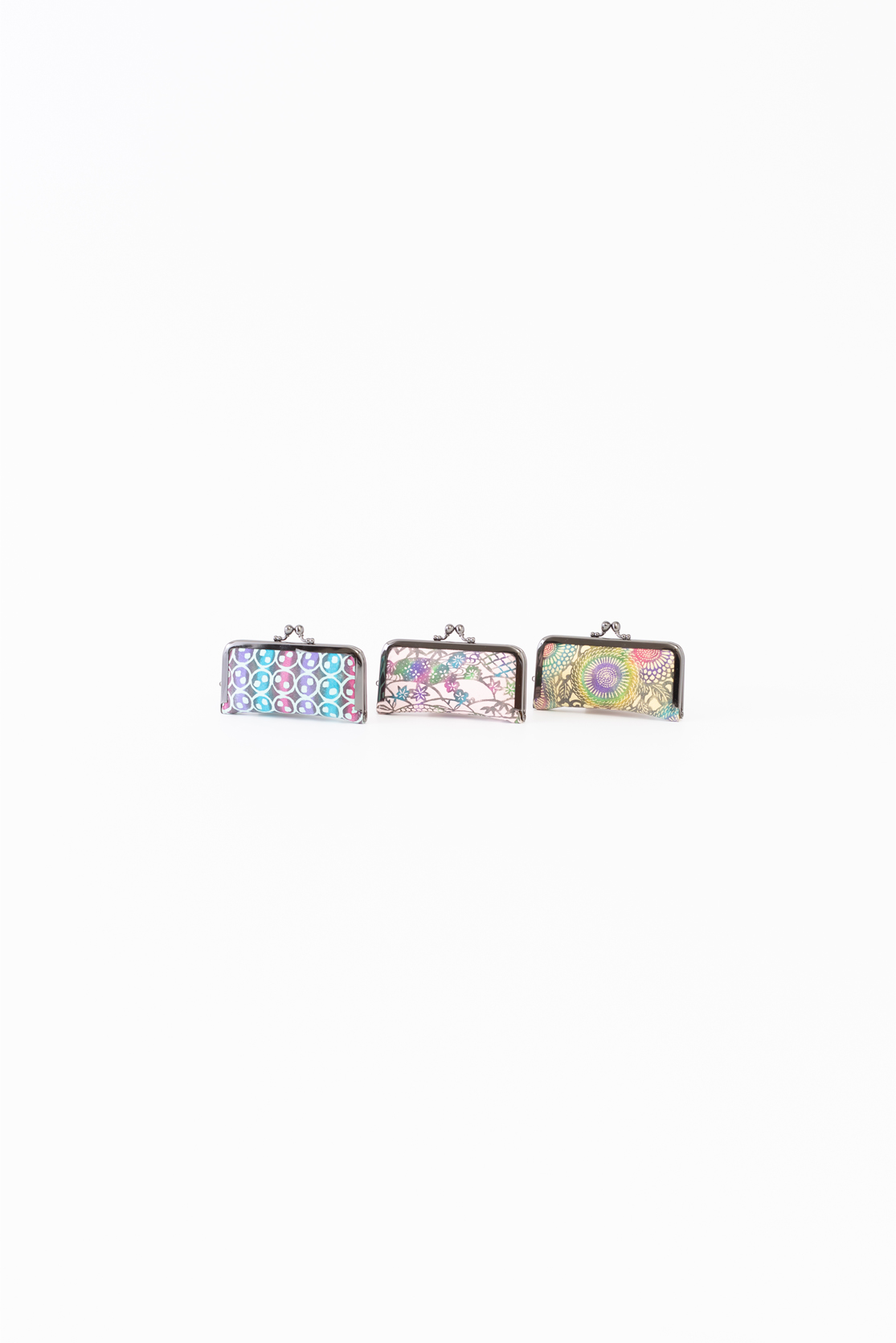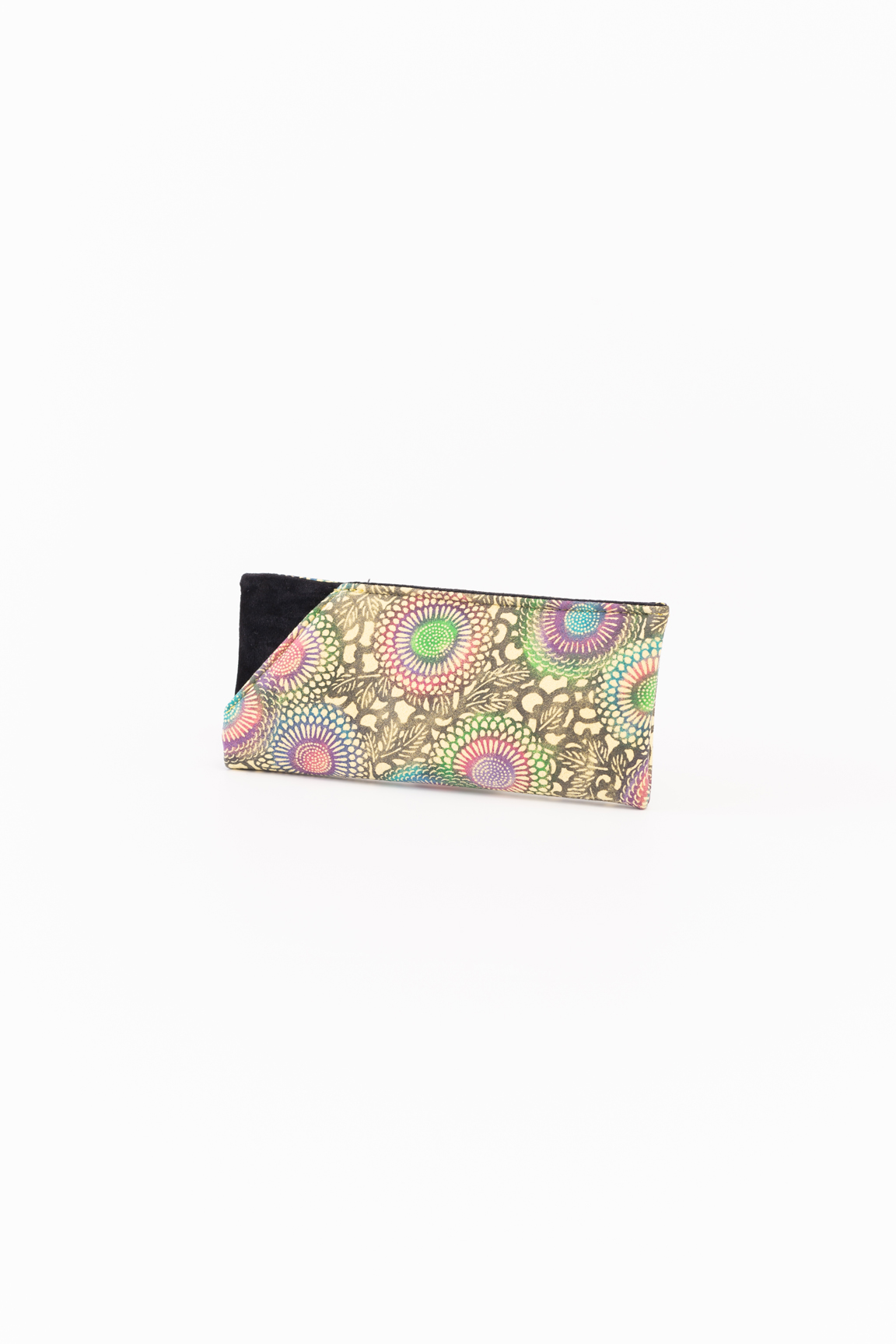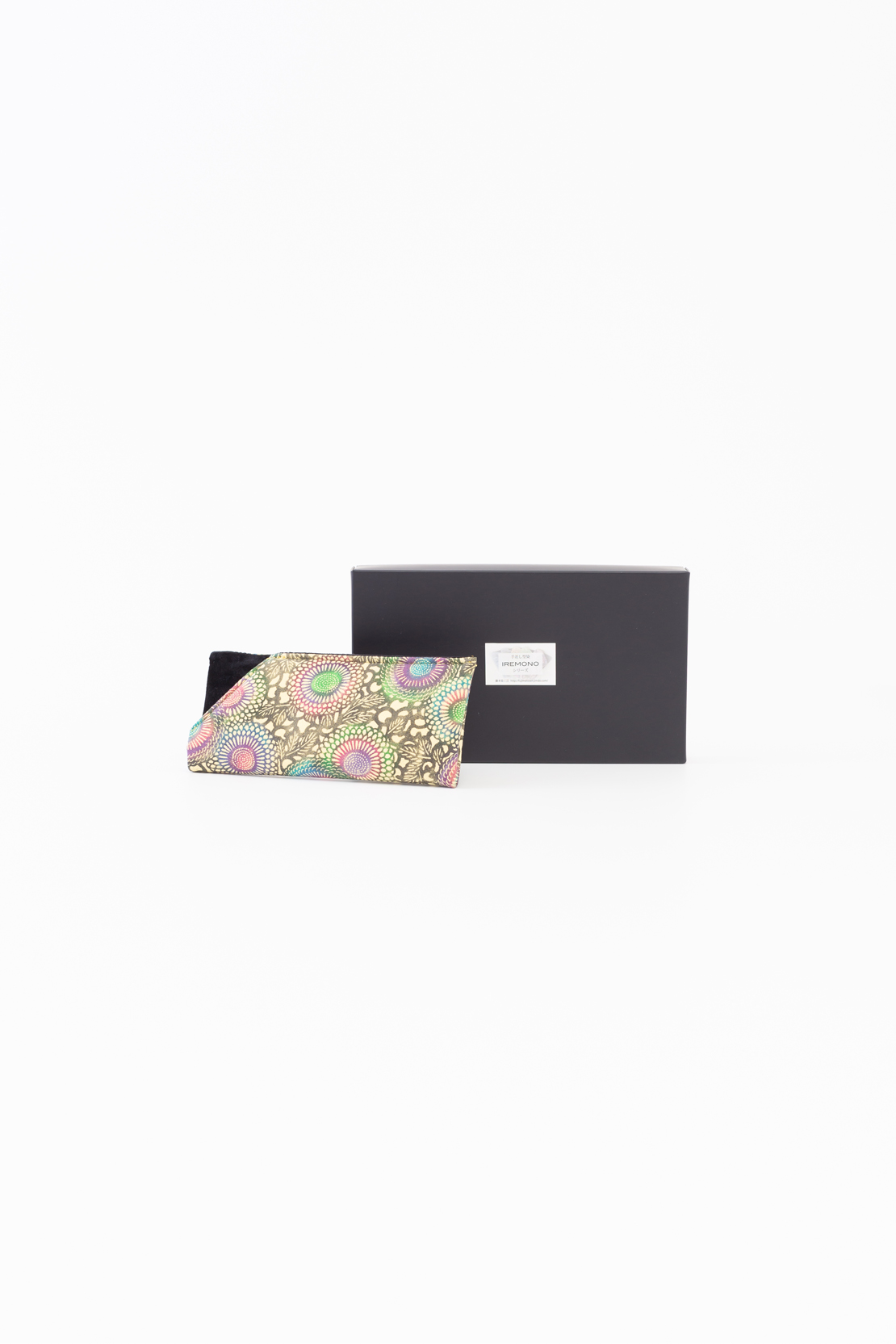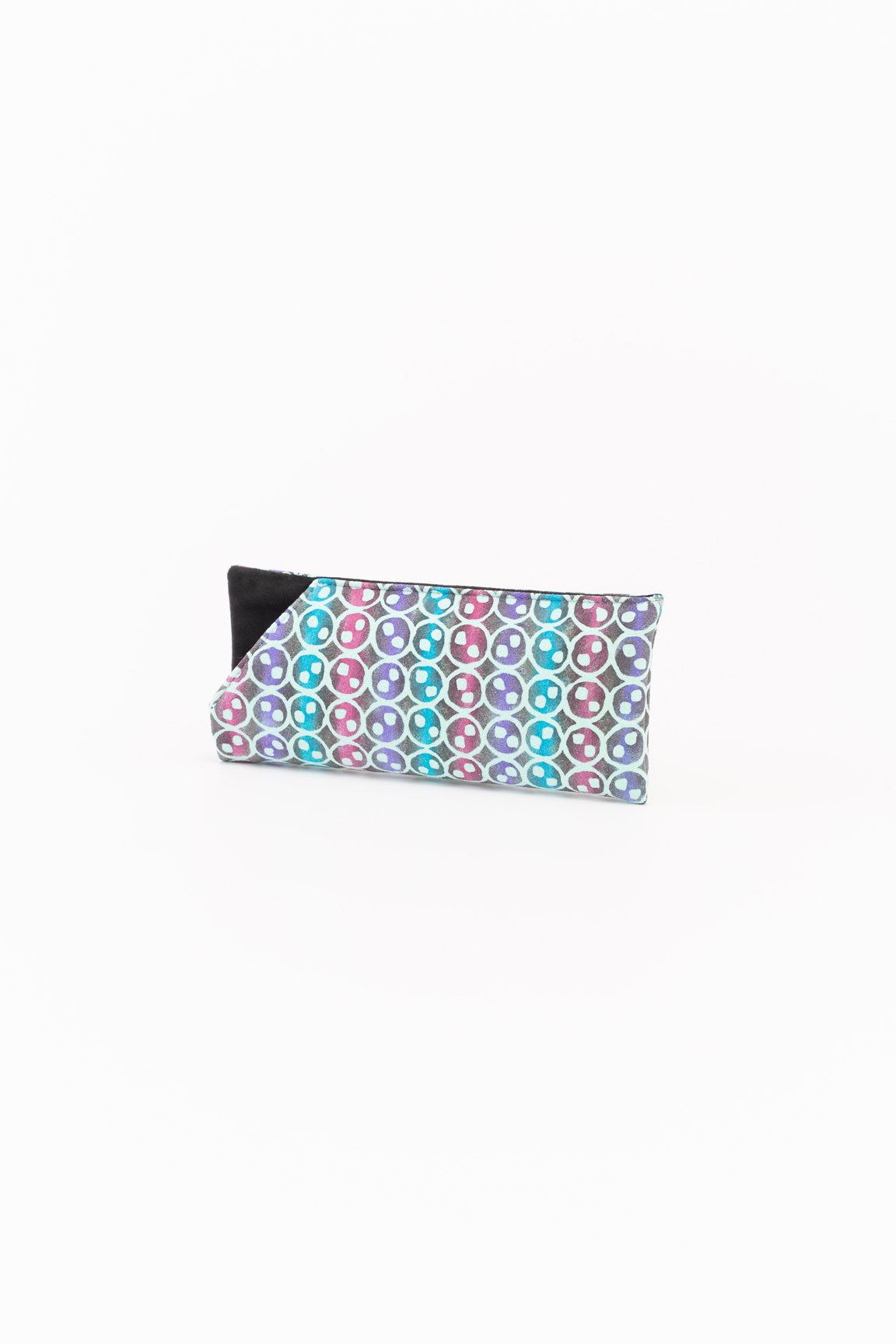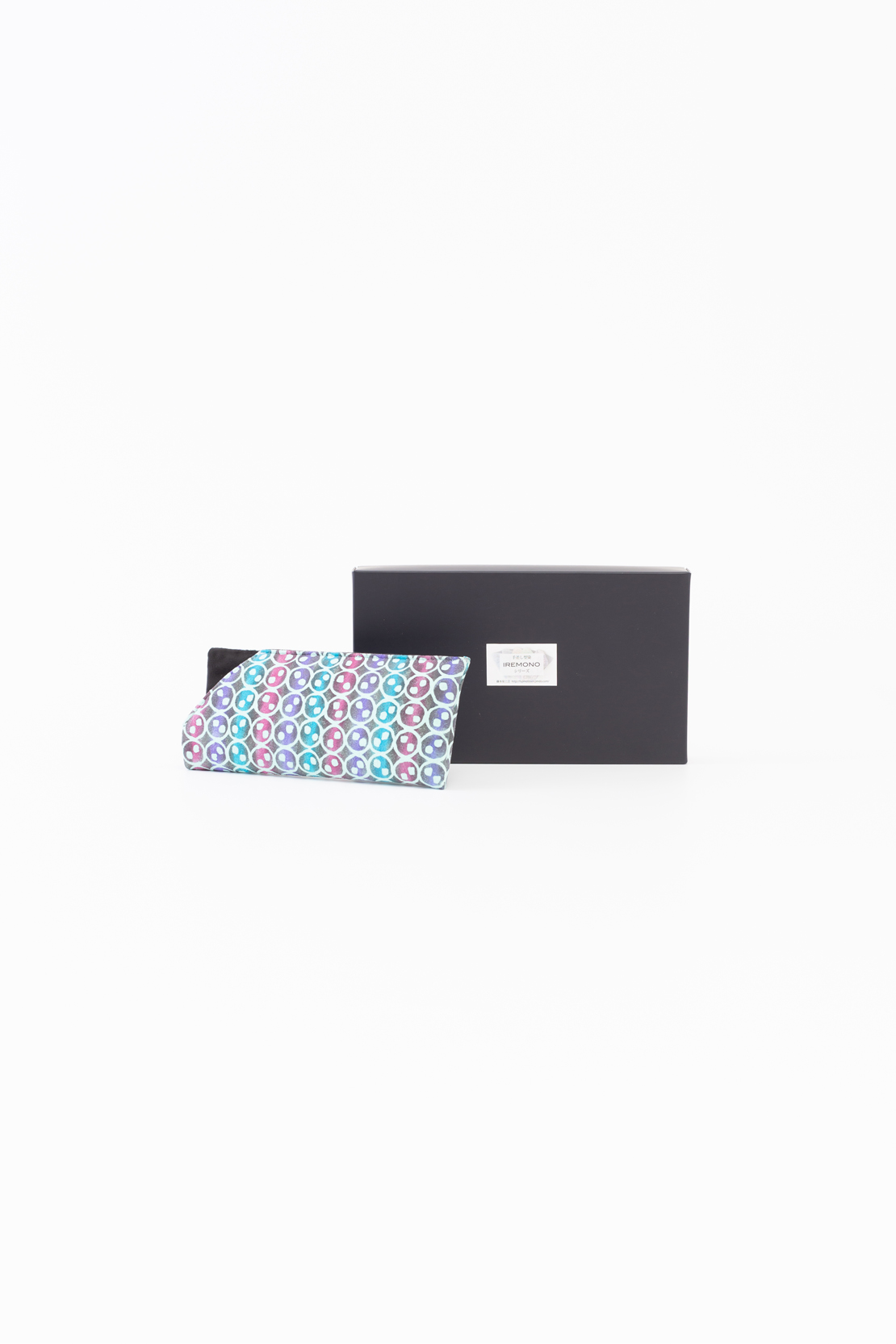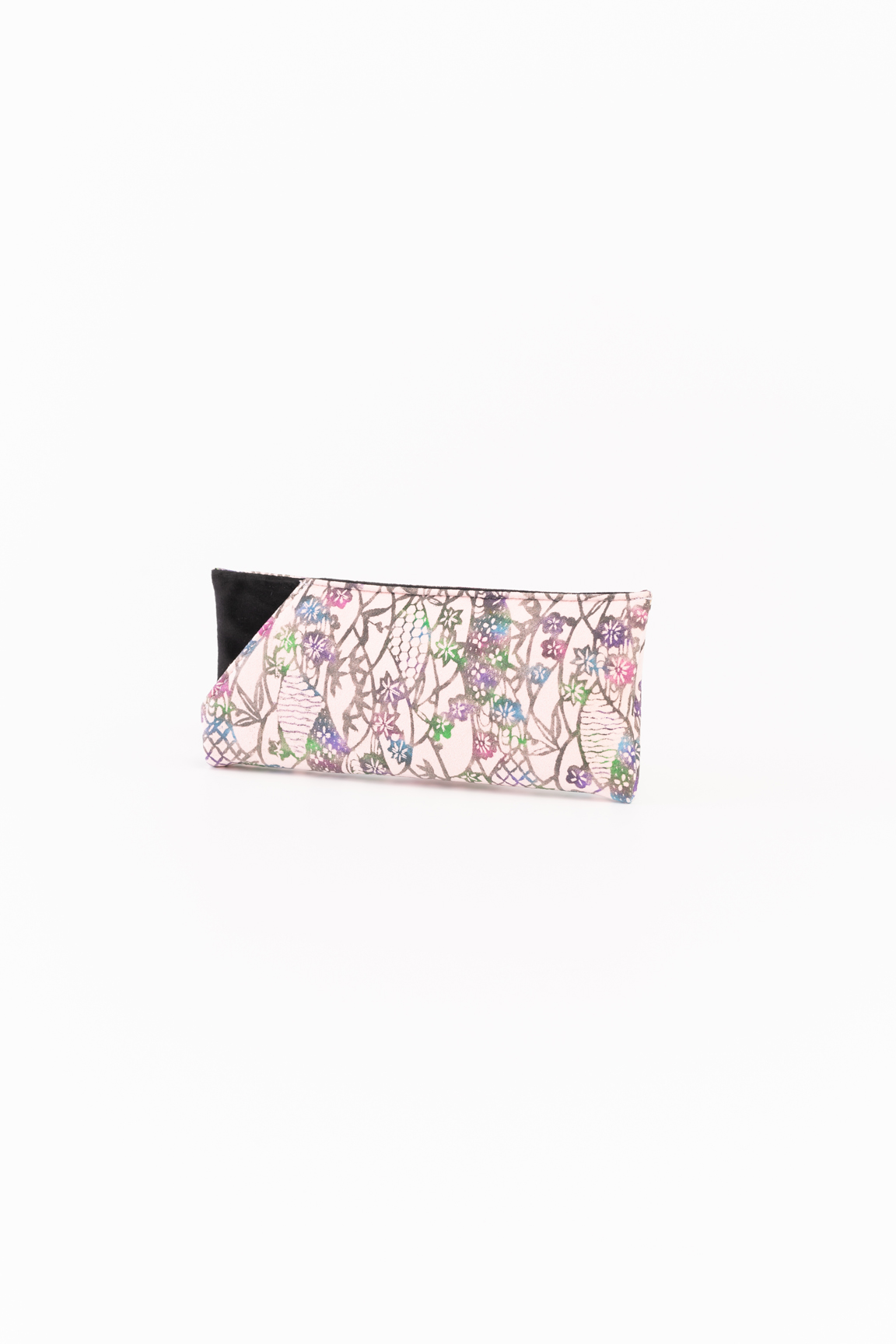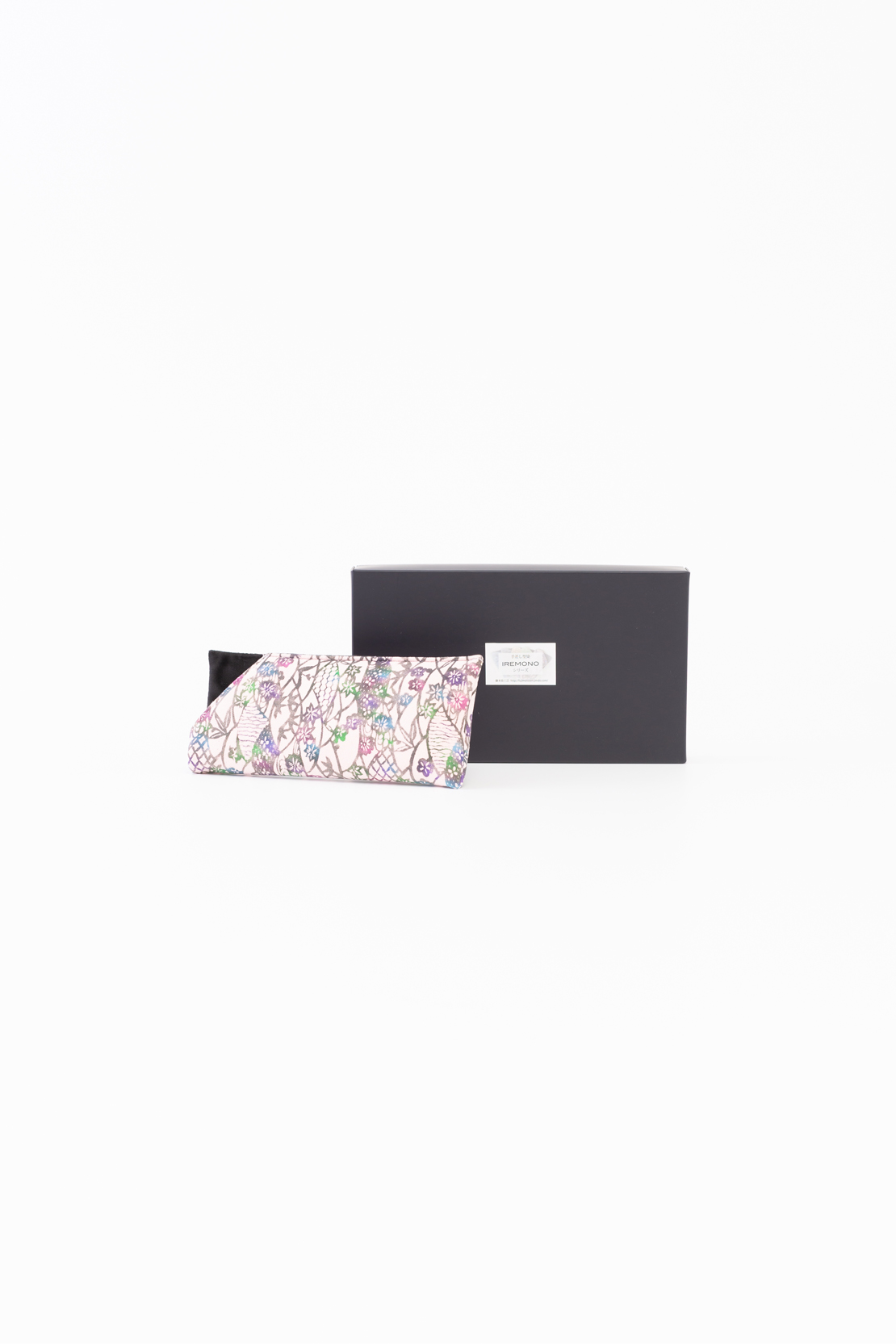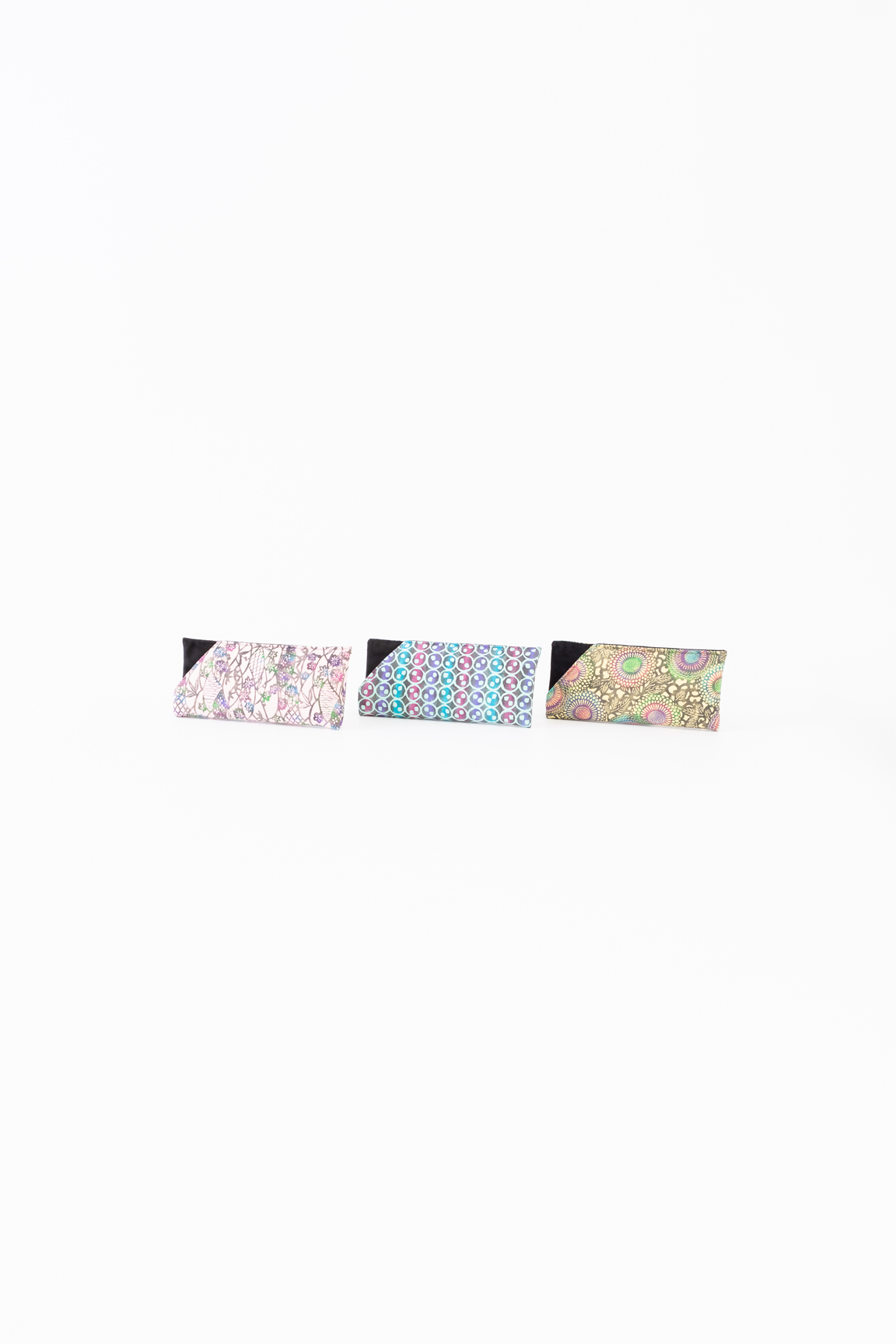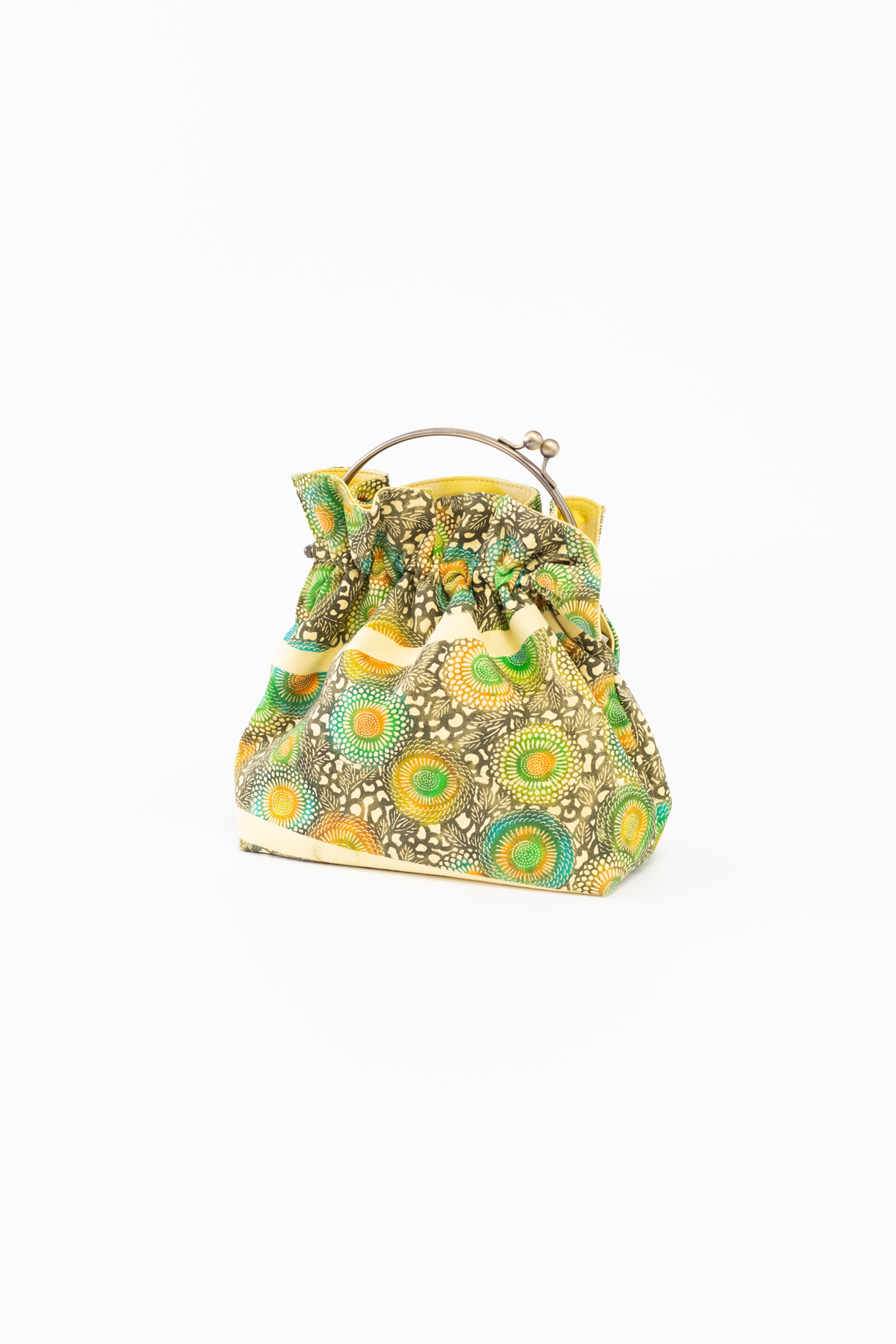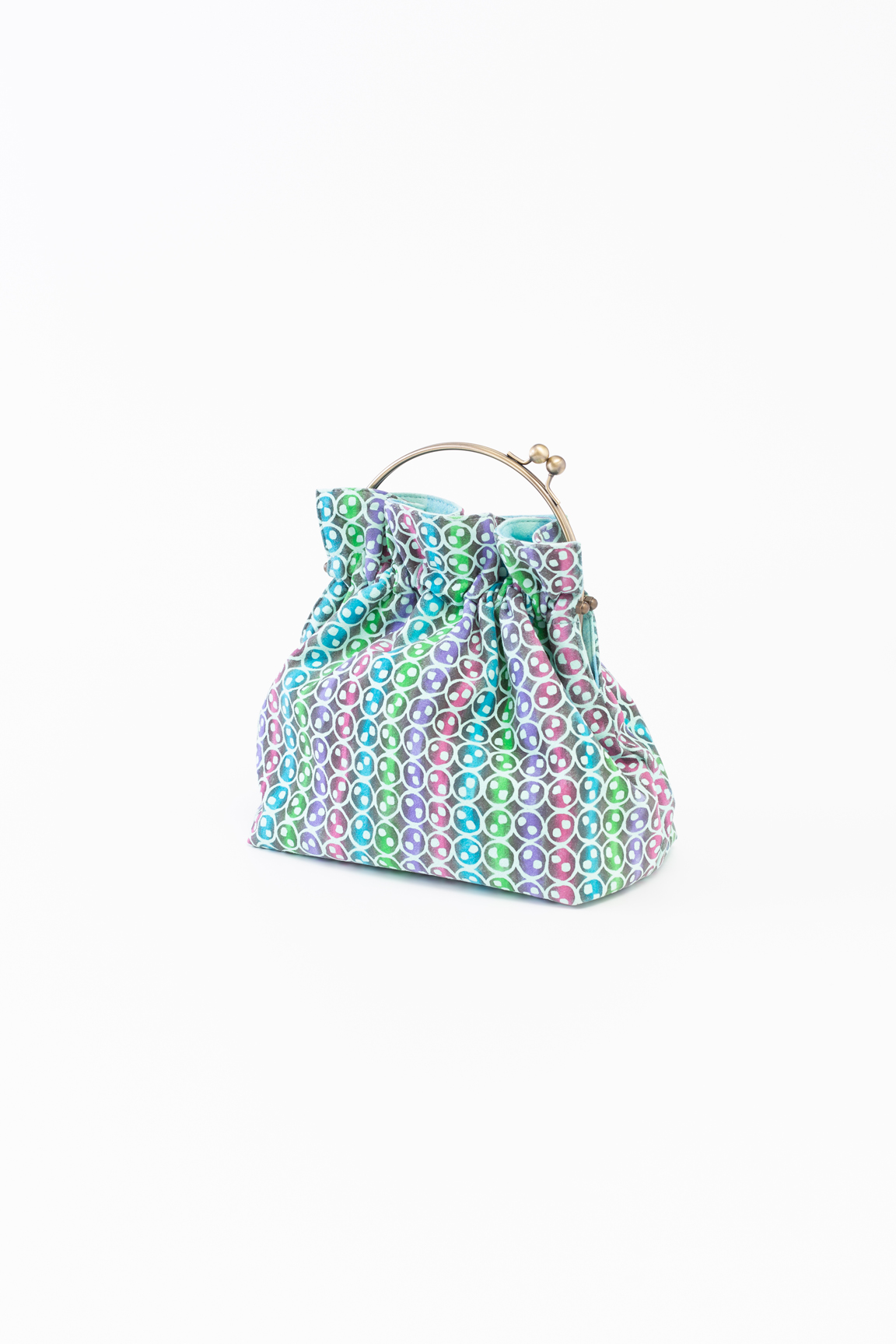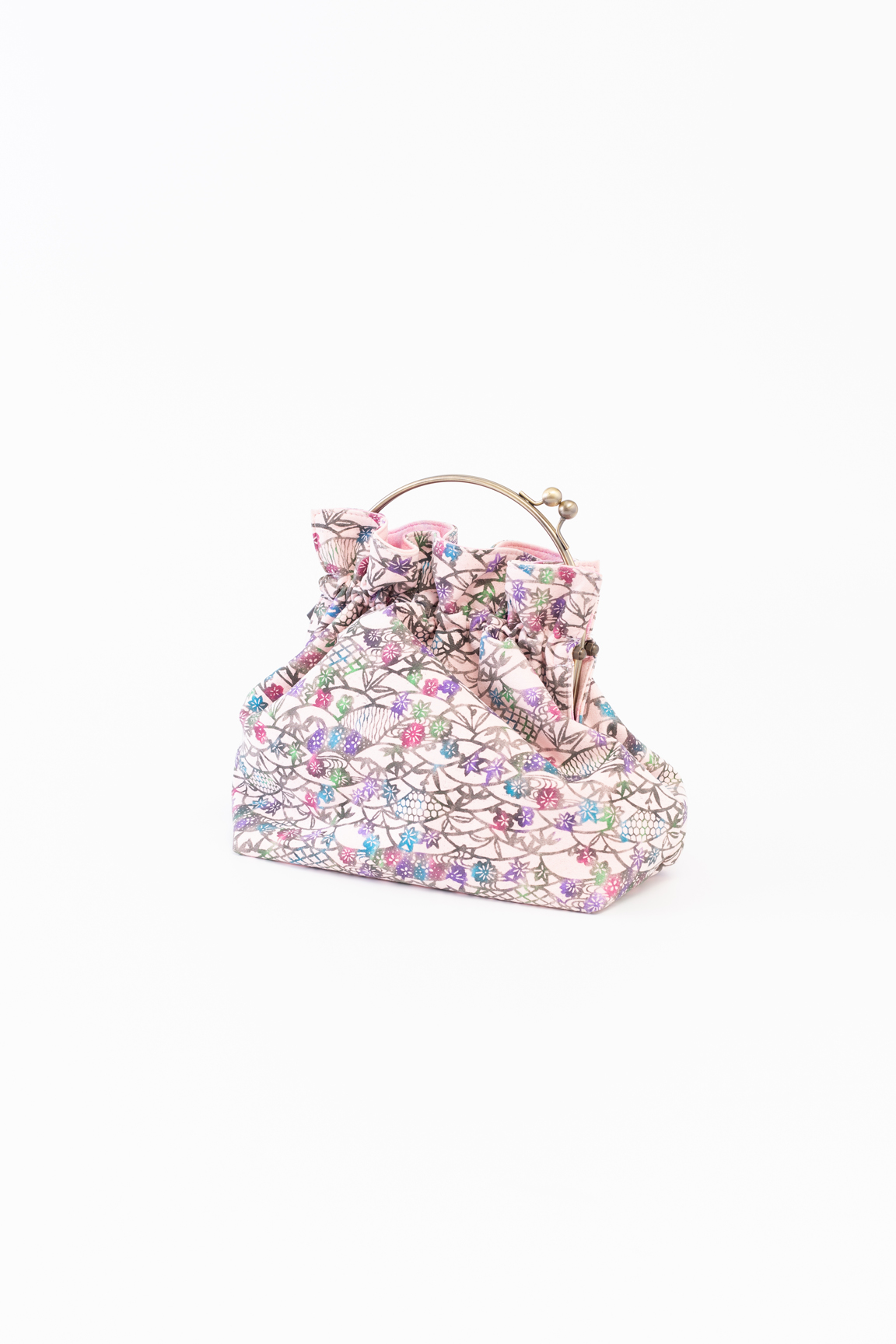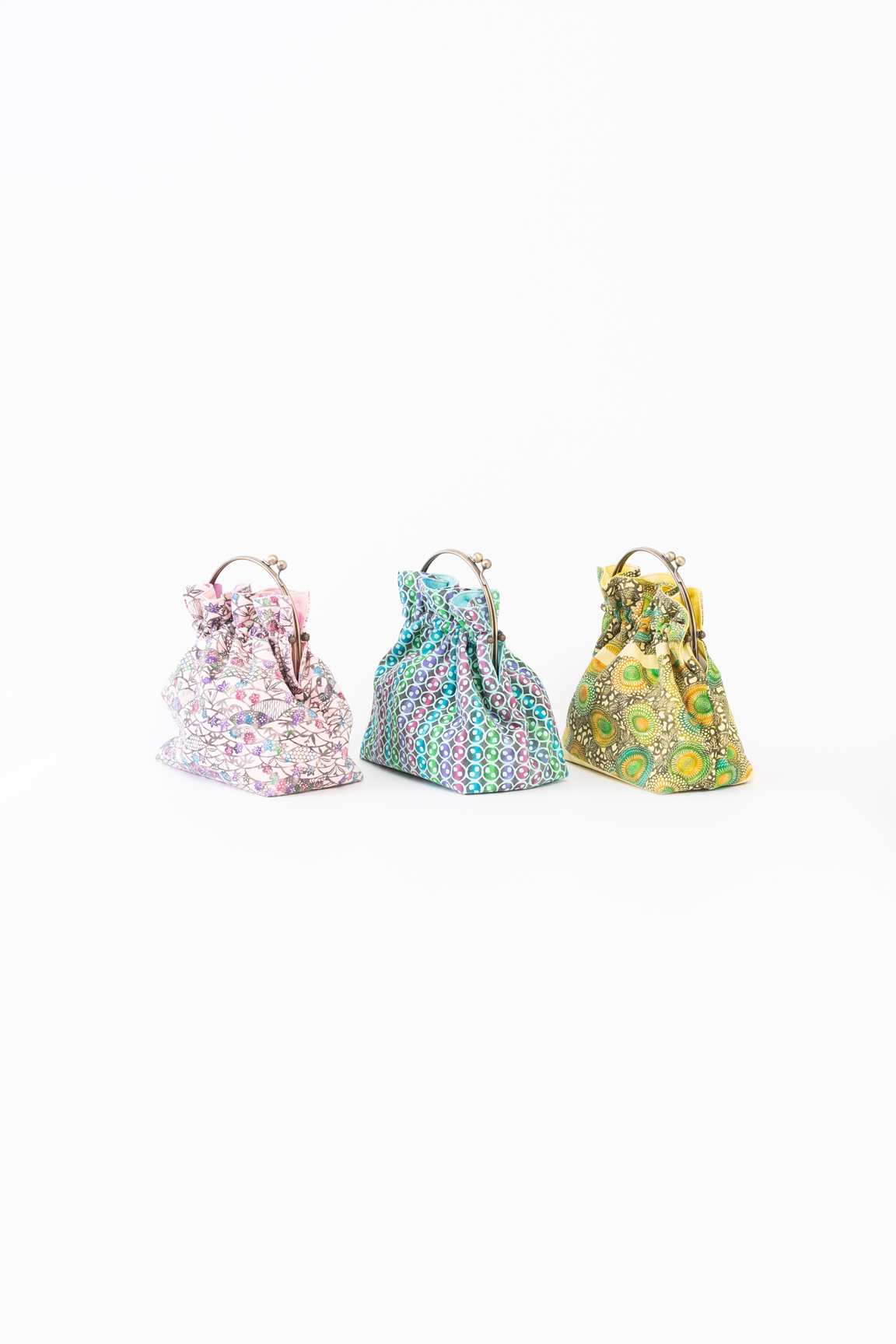 A fantastic world created by hand-inserted stencil dyeing.
The everyday task of storing away and
taking out your precious items
turns into fun with the bags, eyeglass cases,
name stamp cases and lipstick cases of the "IREMONO Series".
This time Mr. Fujimoto, who has been dyeing a wide array of
fabrics over the span of 60 years, has chosen suede as material.
The smooth texture is a perfect fit
to our world view of overflowing kindness.
We use traditional patterns of hemp leaves, arrow feathers,
lotus flowers and four-set patterns that resemble flowers,
called Hanabishi as used in the Ise-katagami dyeing technique of
the Taisho (1912-1926) and Showa (1926-1989) era,
though the use of colours and the feel of the fabric's texture creates
an entirely new sensation.
Delicate details are worked in so
you will not feel stress upon everyday usage.
For example we offer eyeglass cases with velvet inner
so you can take your glasses out in an instant,
and the metal parts of the reversible bags can be taken off
so that the bags can be washed by hand.
And for the lipstick cases, in order not to be too bulky
inside your bag, we kept the thinness,
while also expanding the depth,
so that you can fit in both lipstick and lip cream in the same case.
Bag

size: W200mm × D120mm × D260mm
Materials: Artificial suede, iron
Eyeglass case

size: W180mm × D90mm × H8mm
Materials: Artificial suede, urethane
Name stamp case

Size: W120mm × D8mm × H50mm
Materials: Artificial suede, iron
Lipstick case

size: W105mm × D8mm × H70mm
Materials: Artificial suede, iron
※ Colour variations may change in the future.
*The information on this site is as of December 2017.
*Sizes, colours and shapes of the actual products may differ slightly as they are handmade.
*Product specifications and suggested retail prices may change without prior notice. Prices shown are all tax exclusive suggested retail prices.