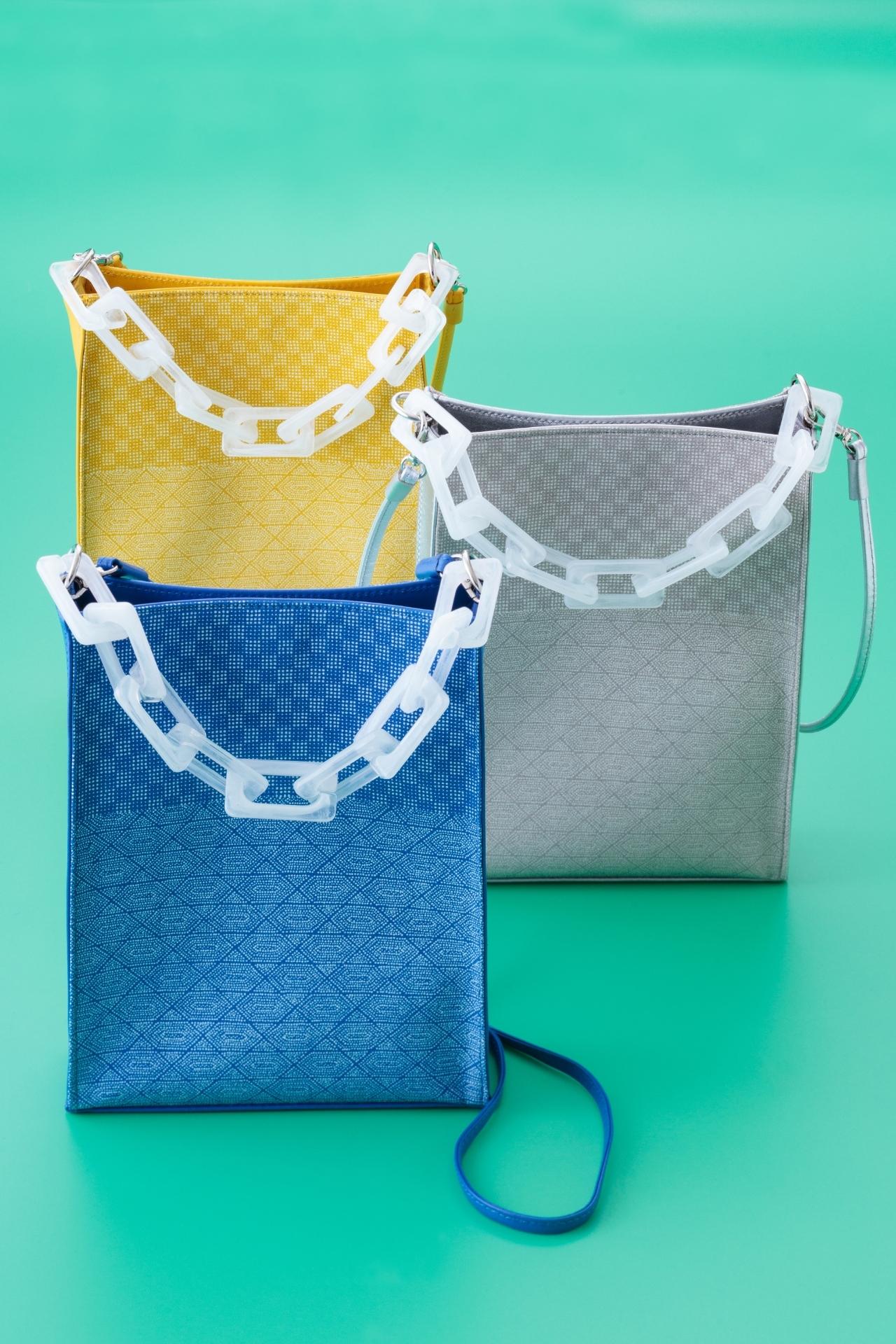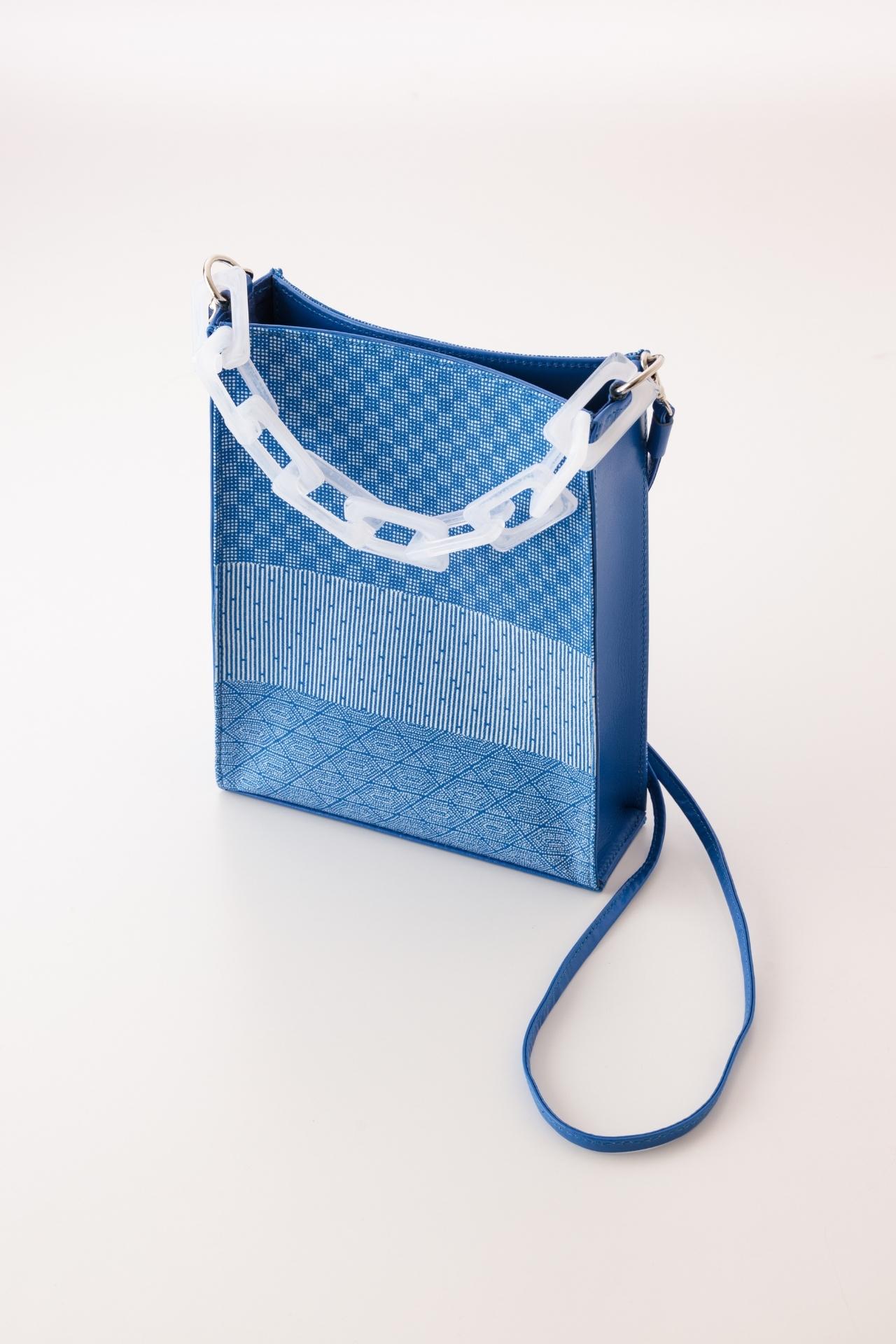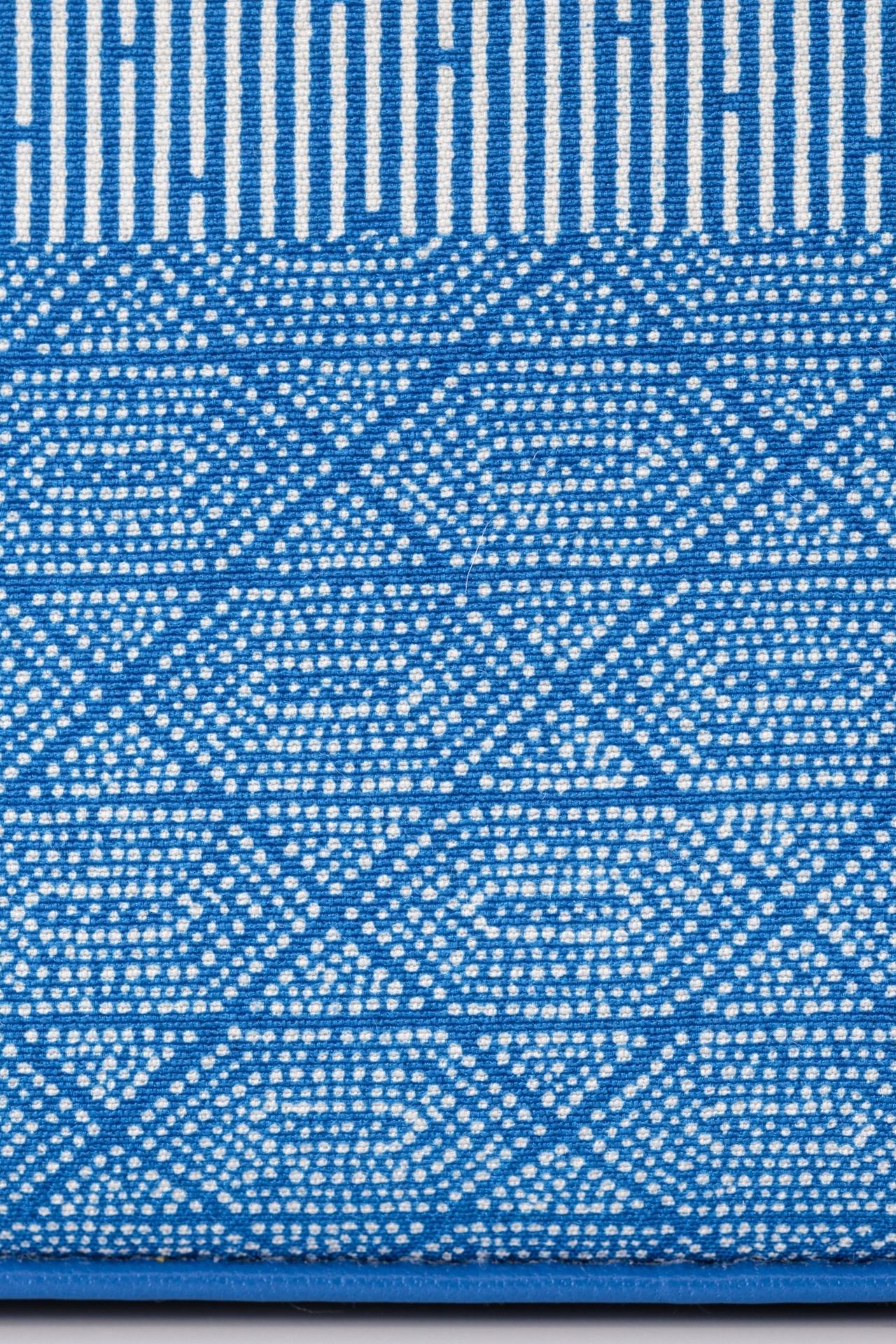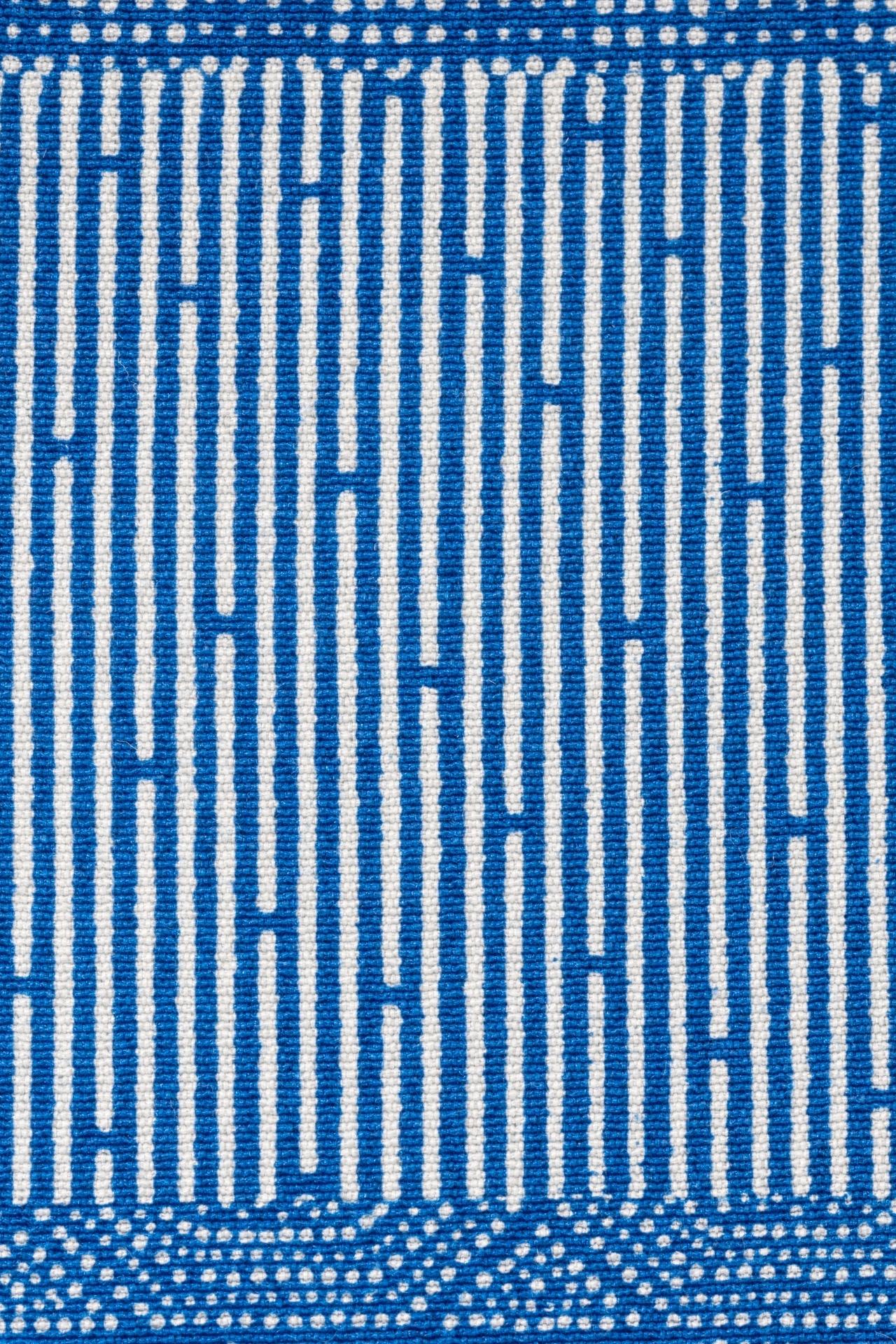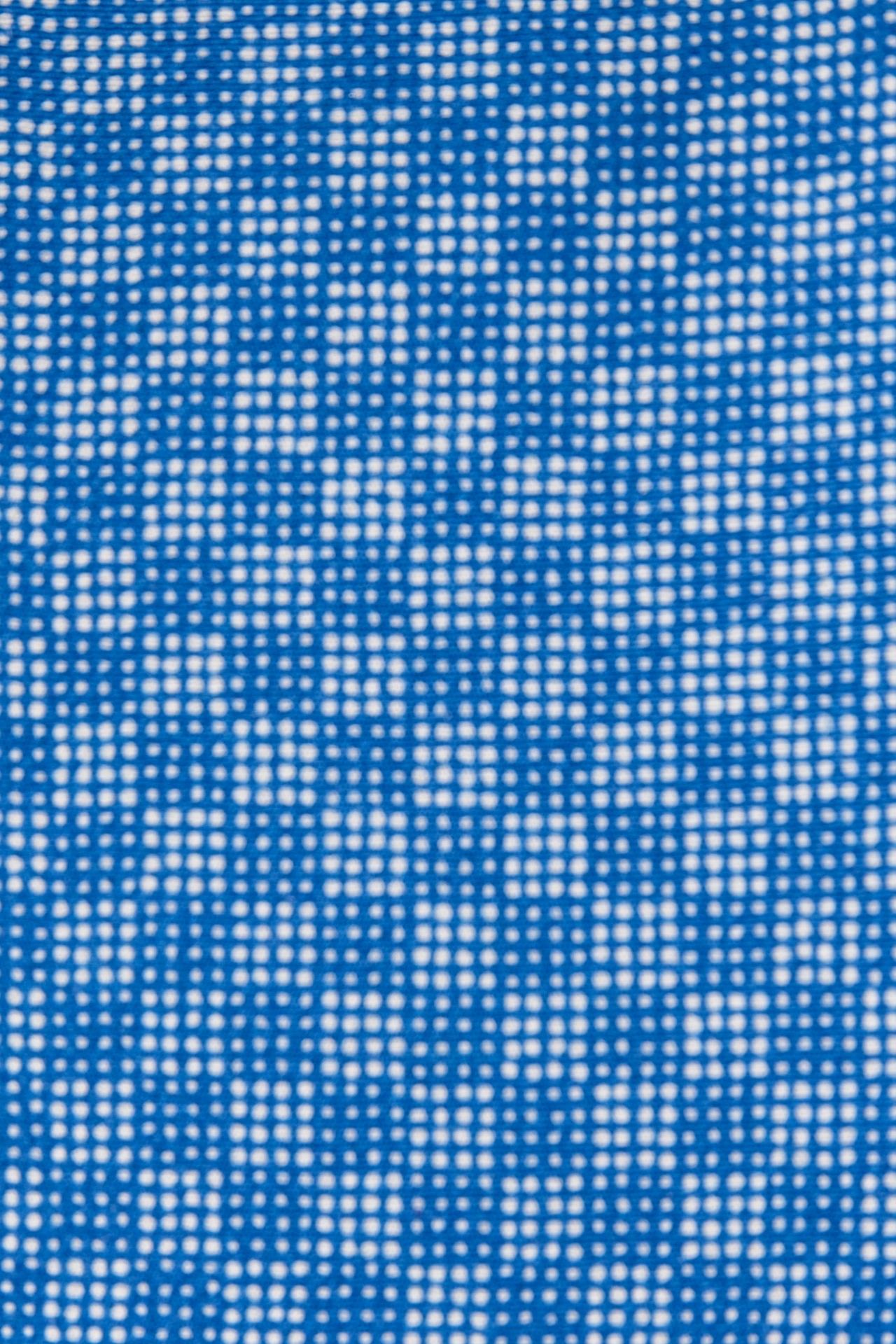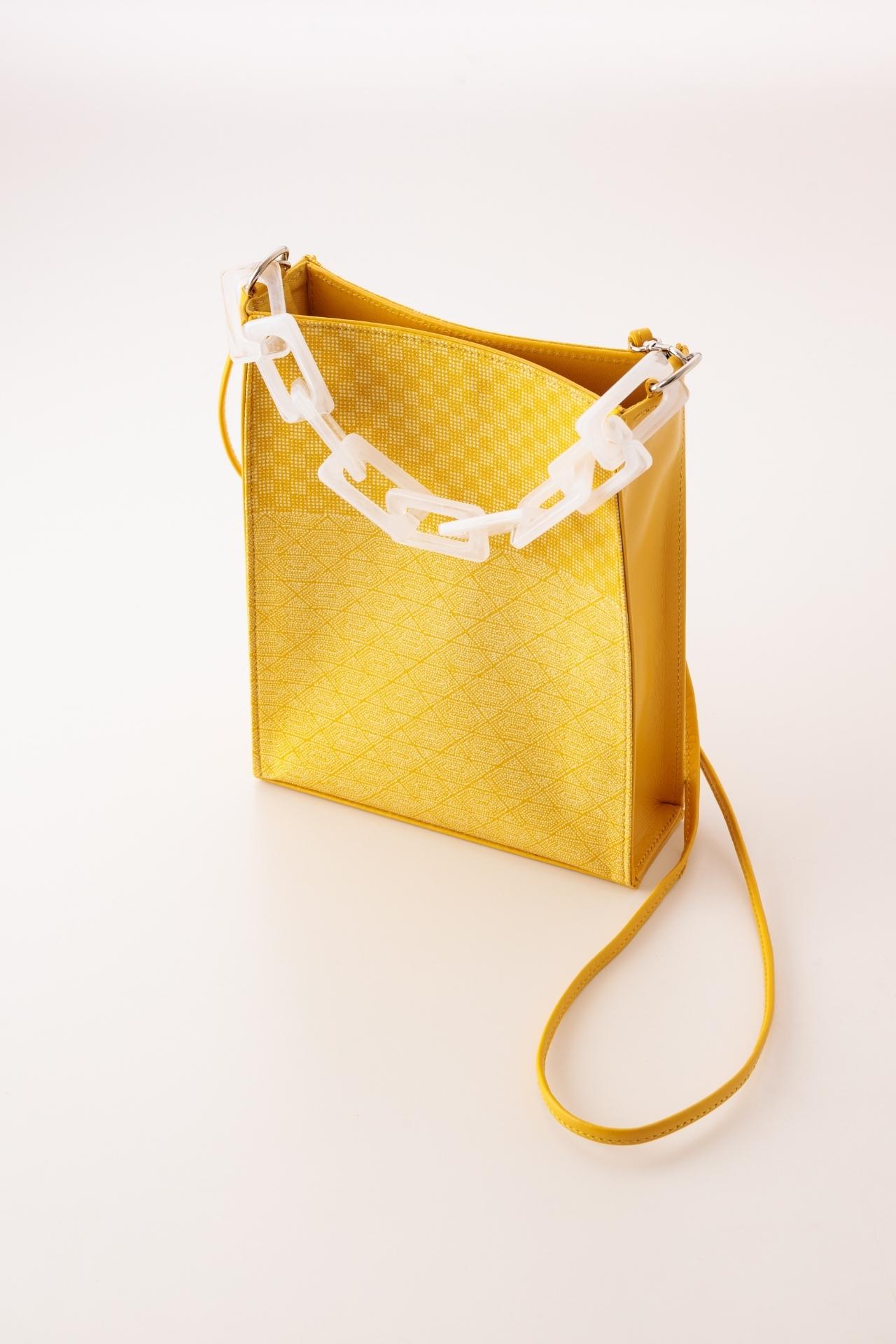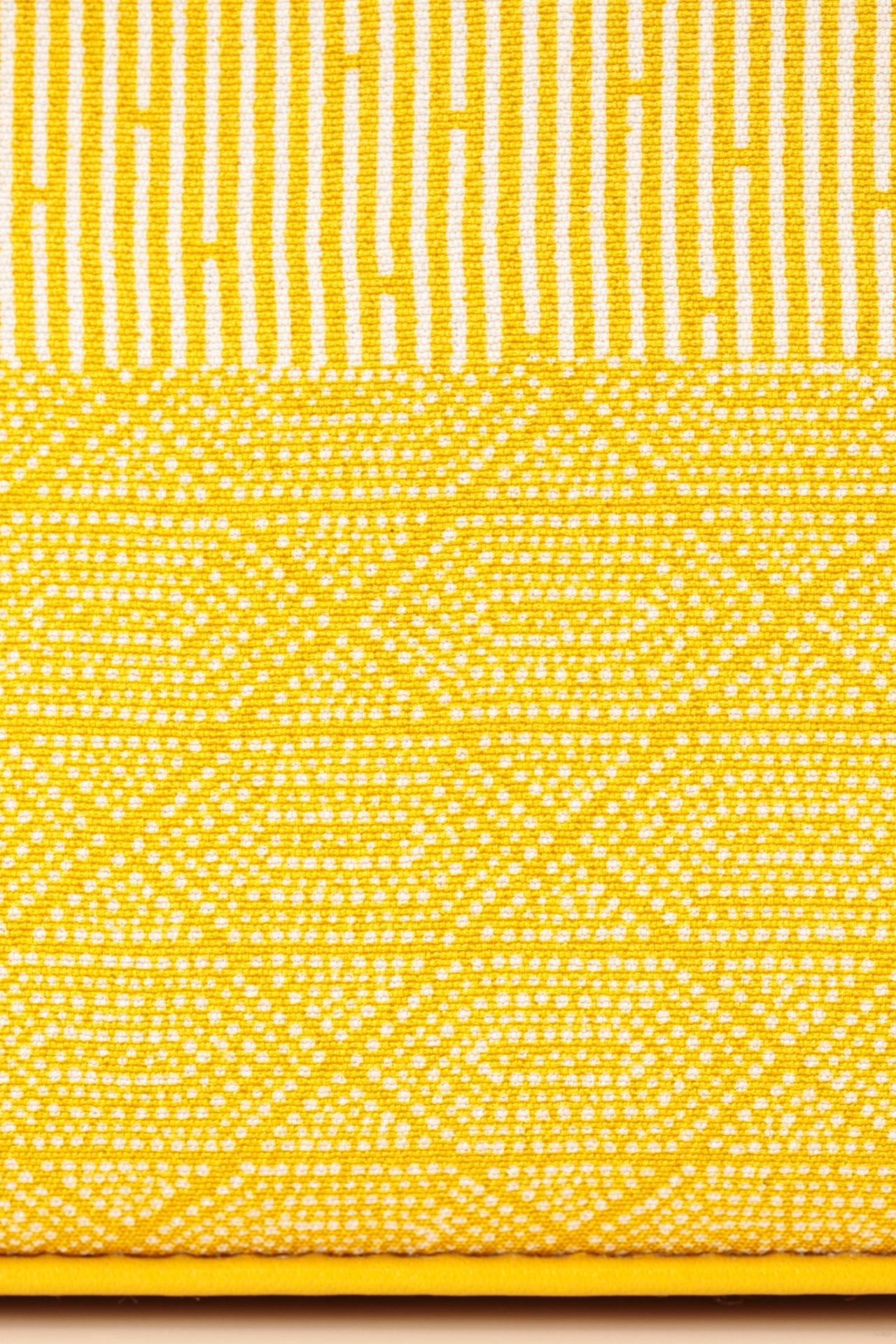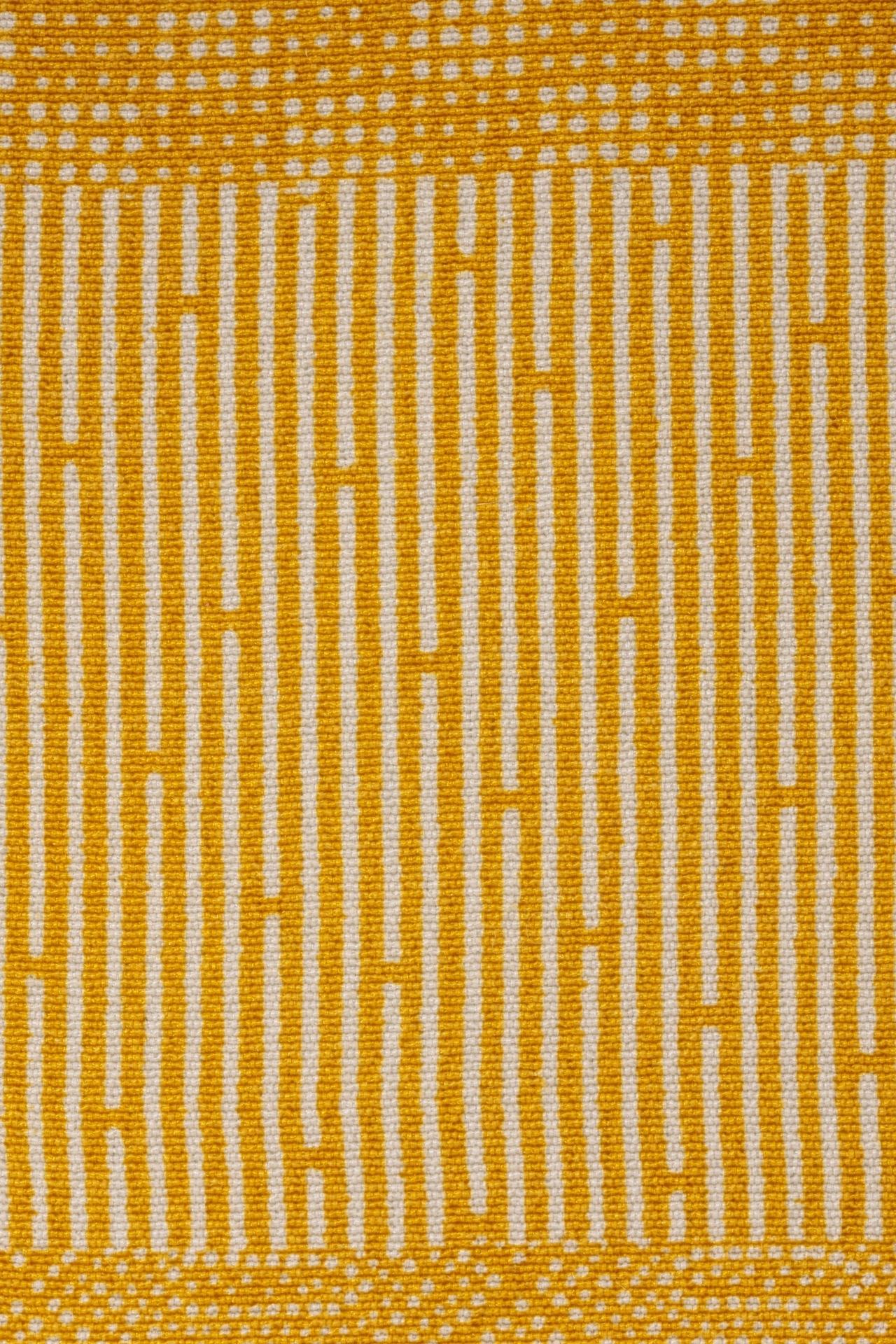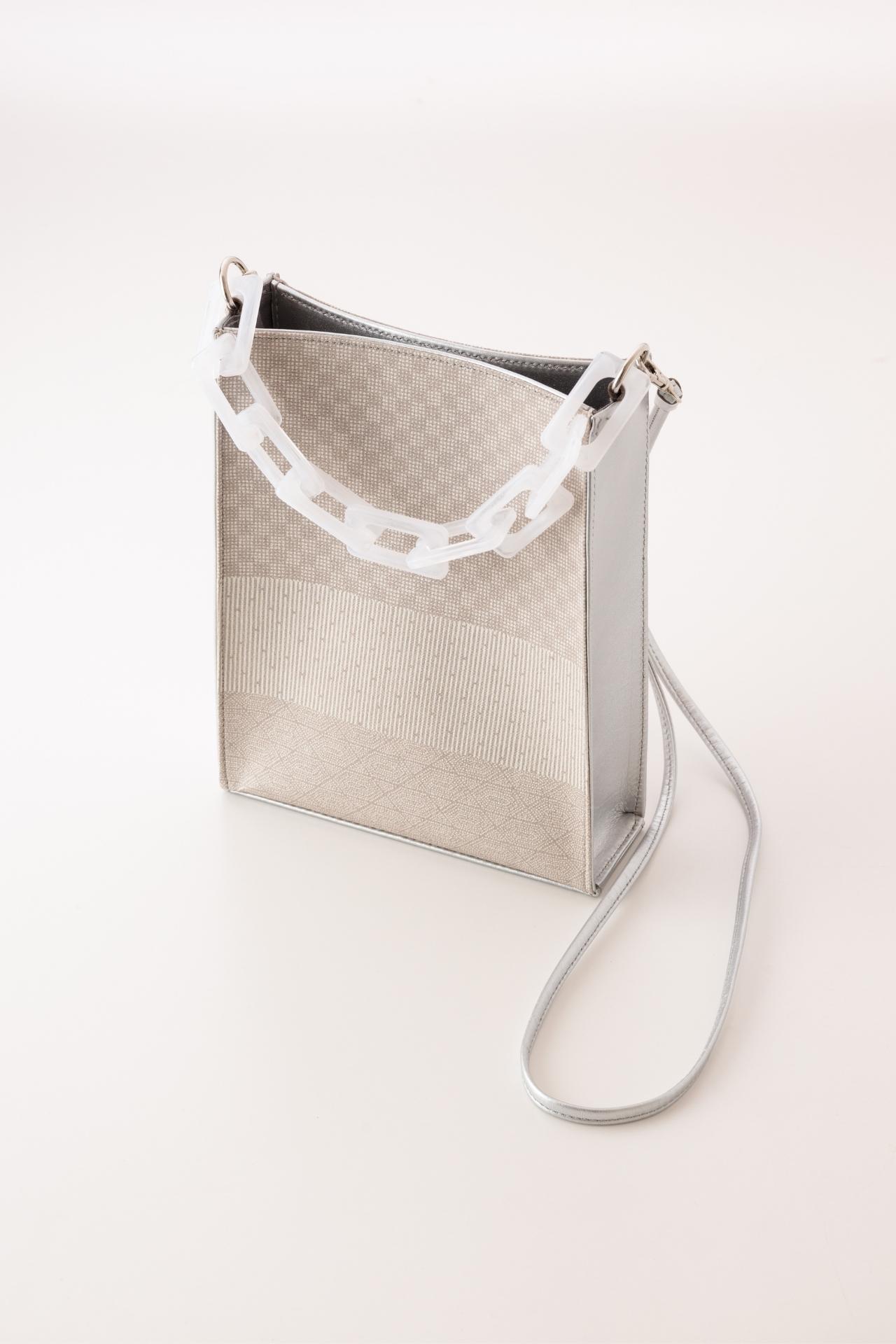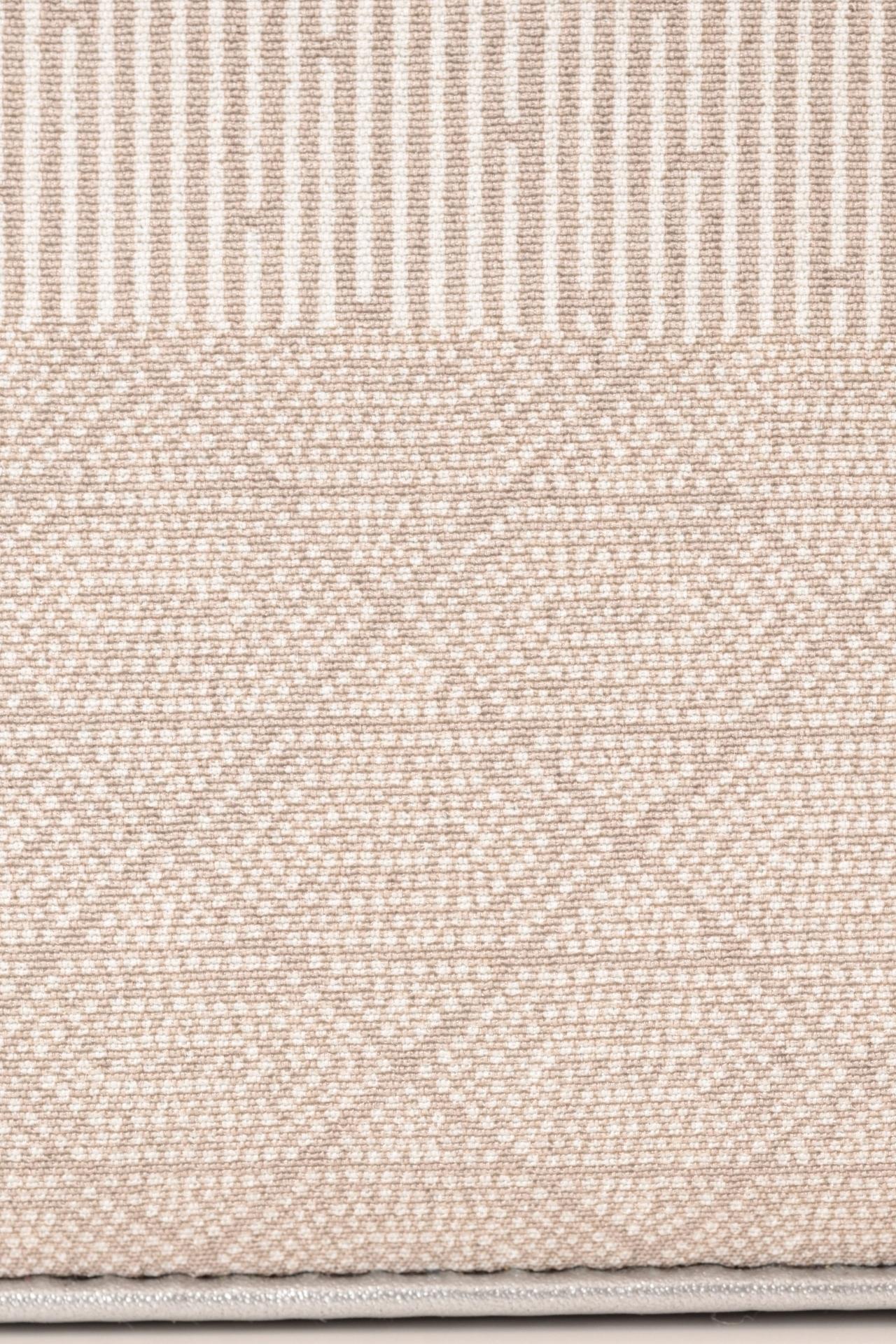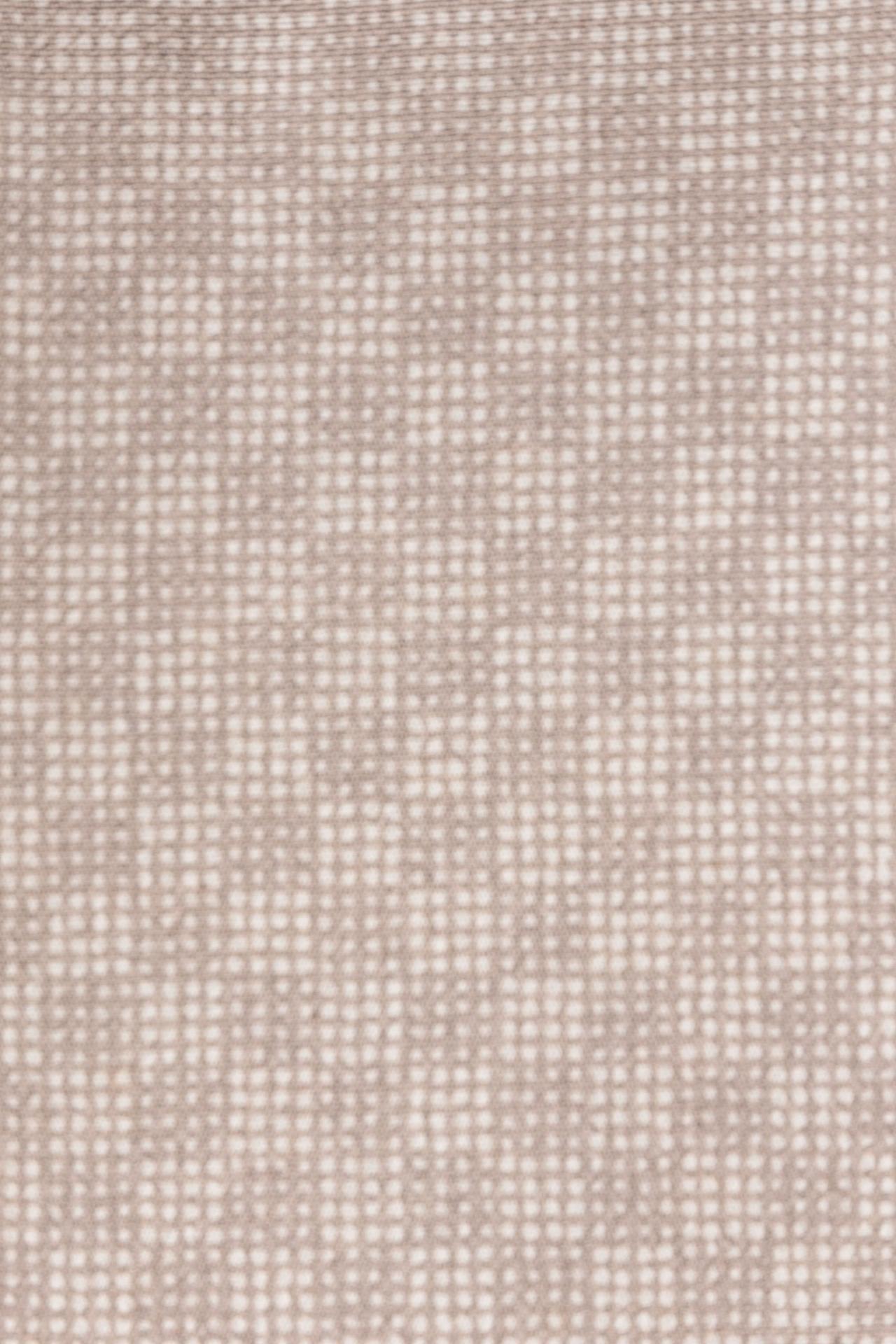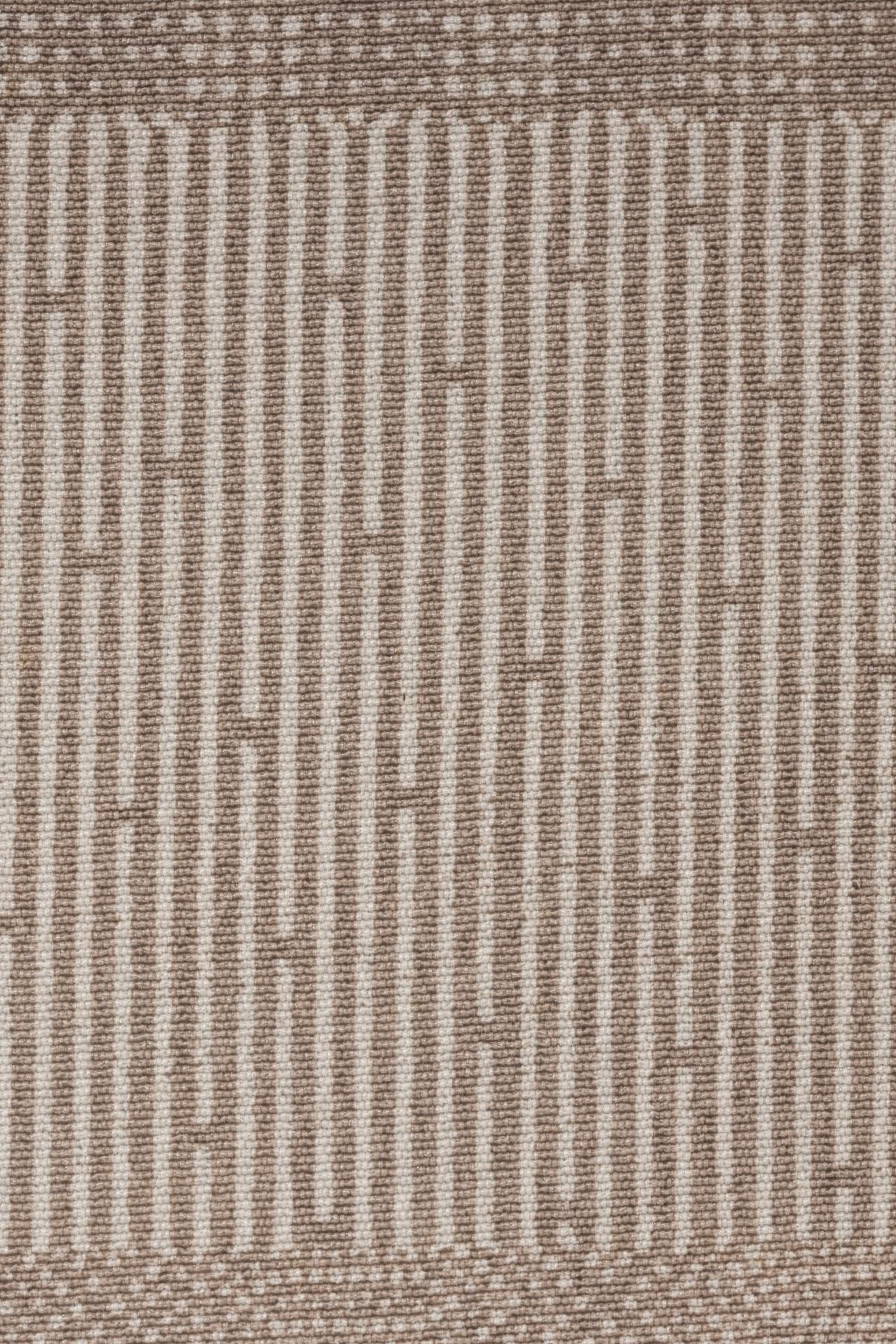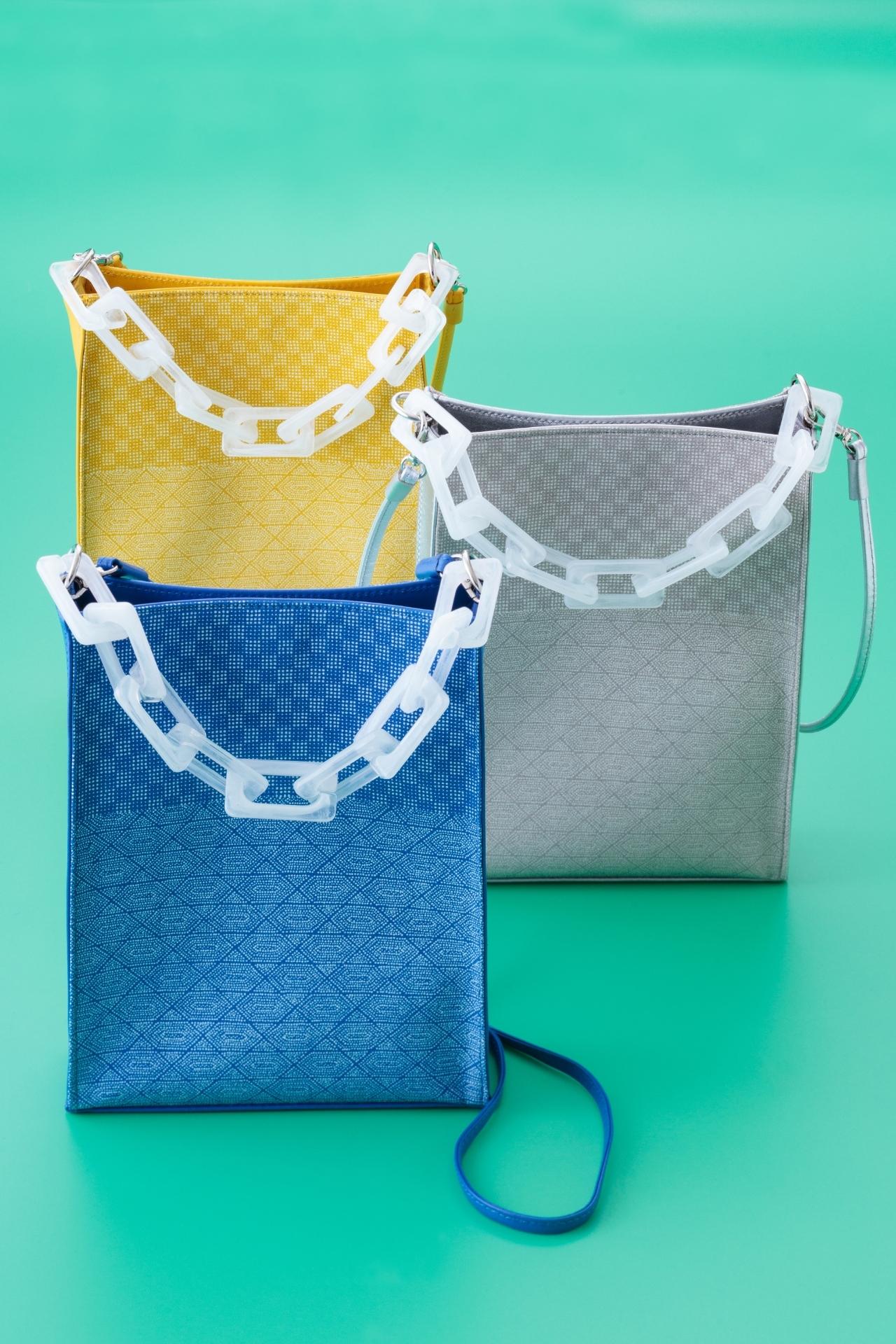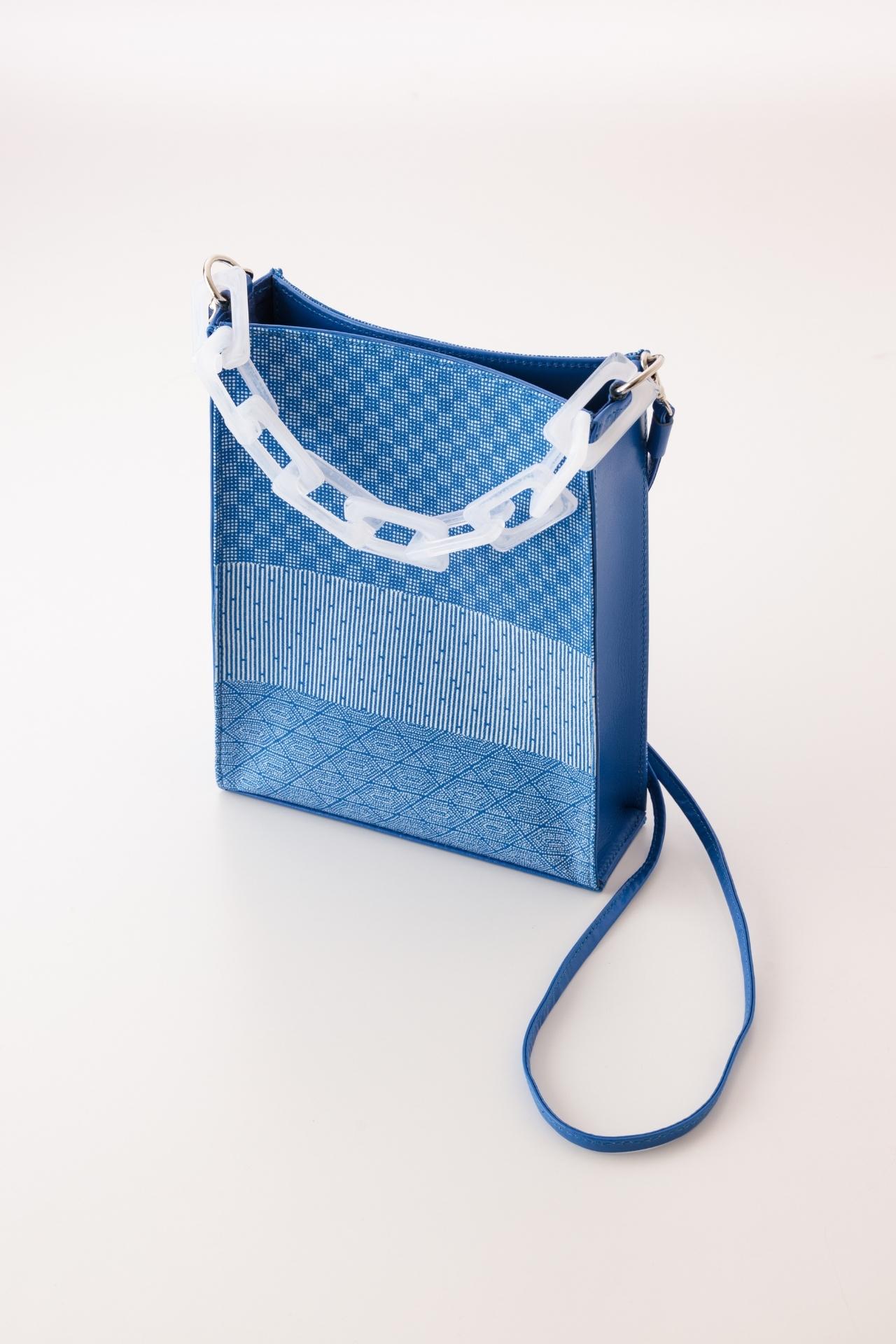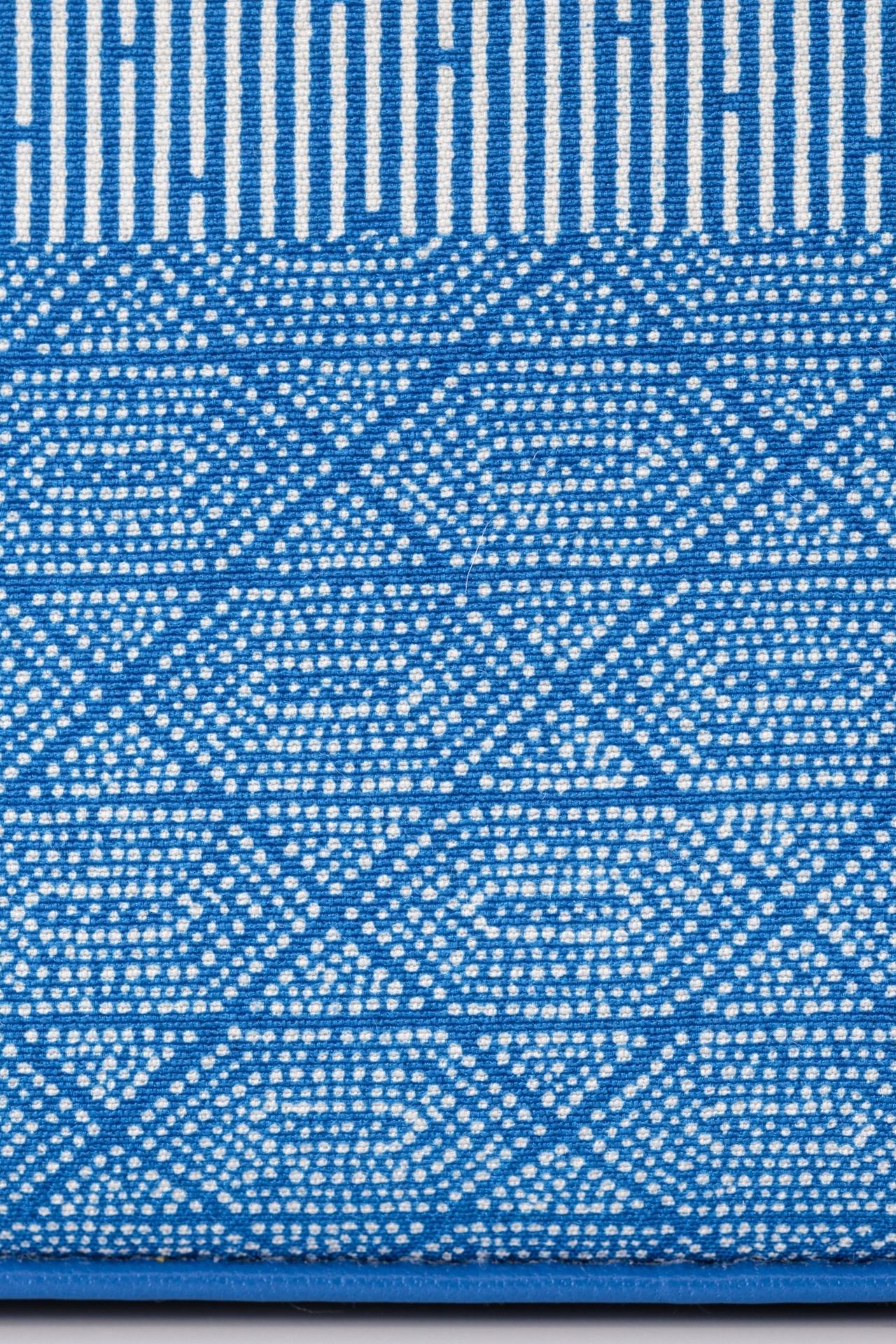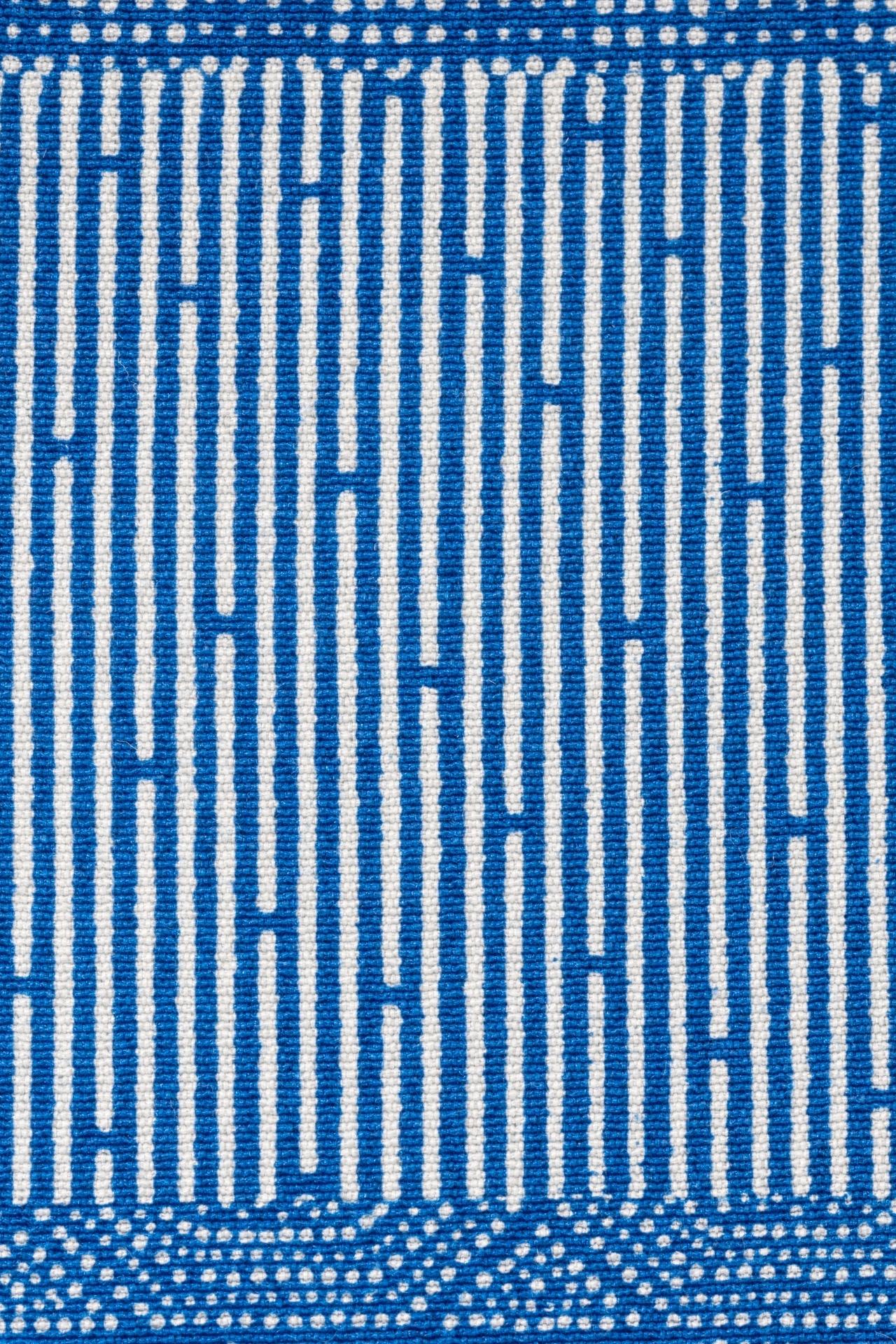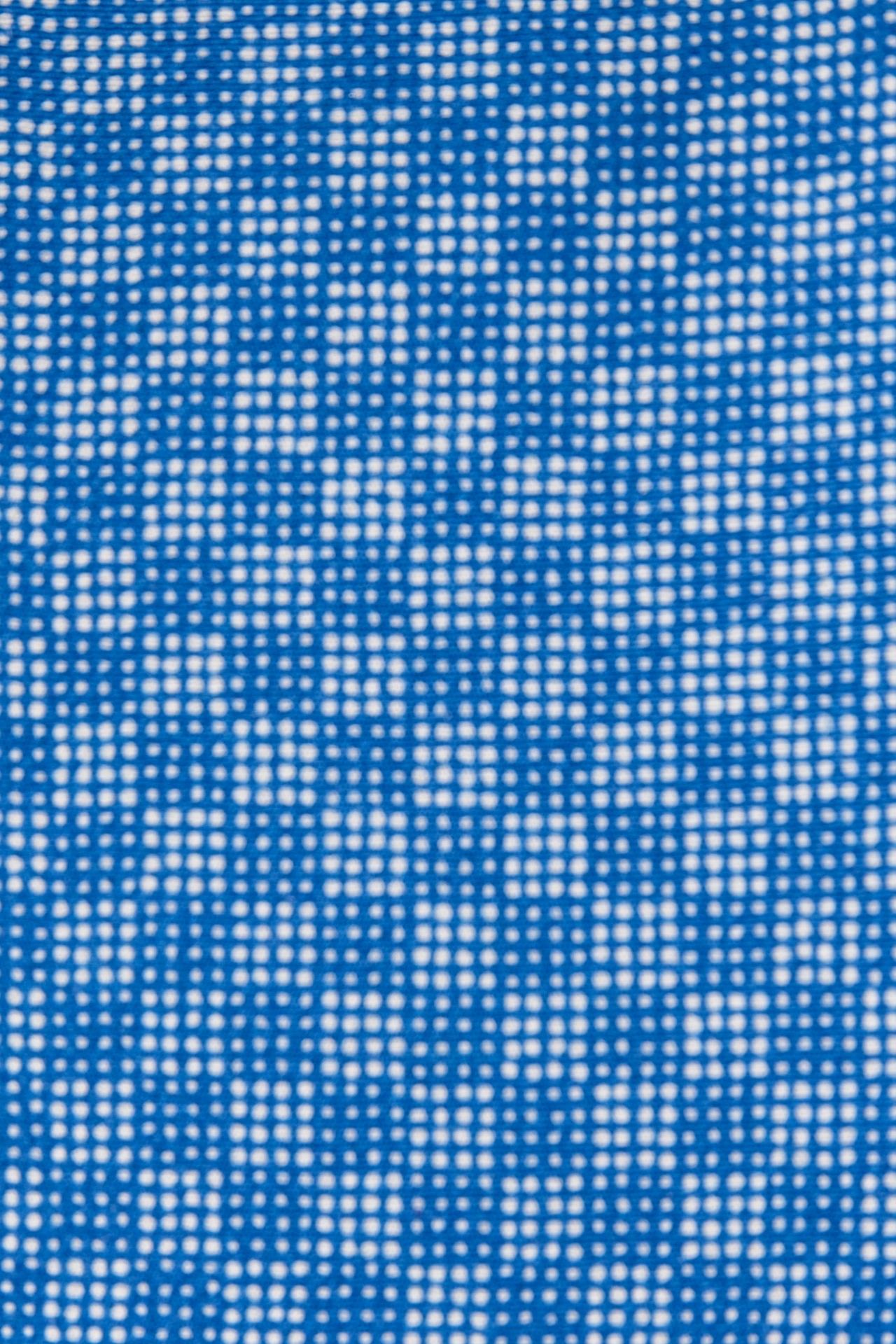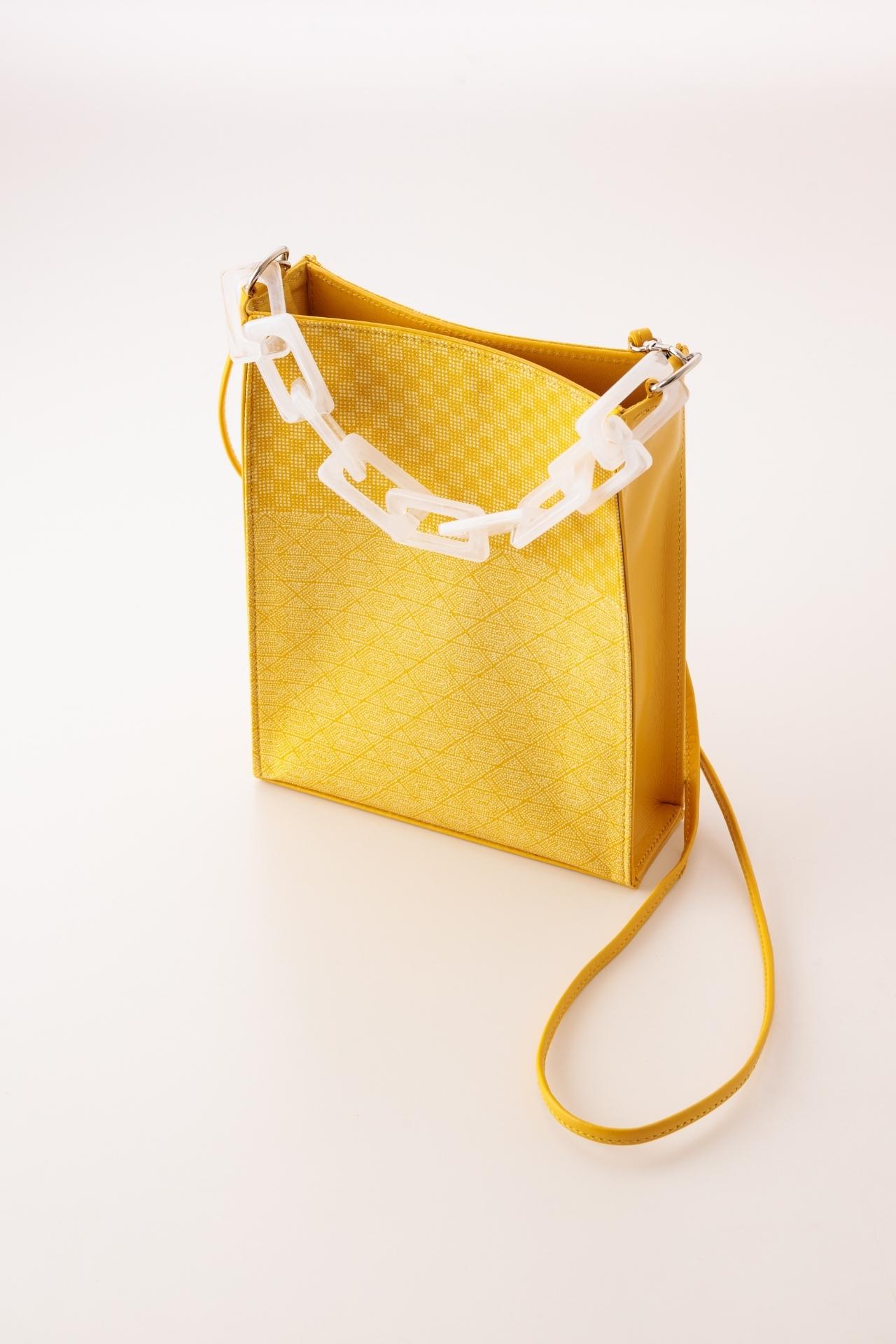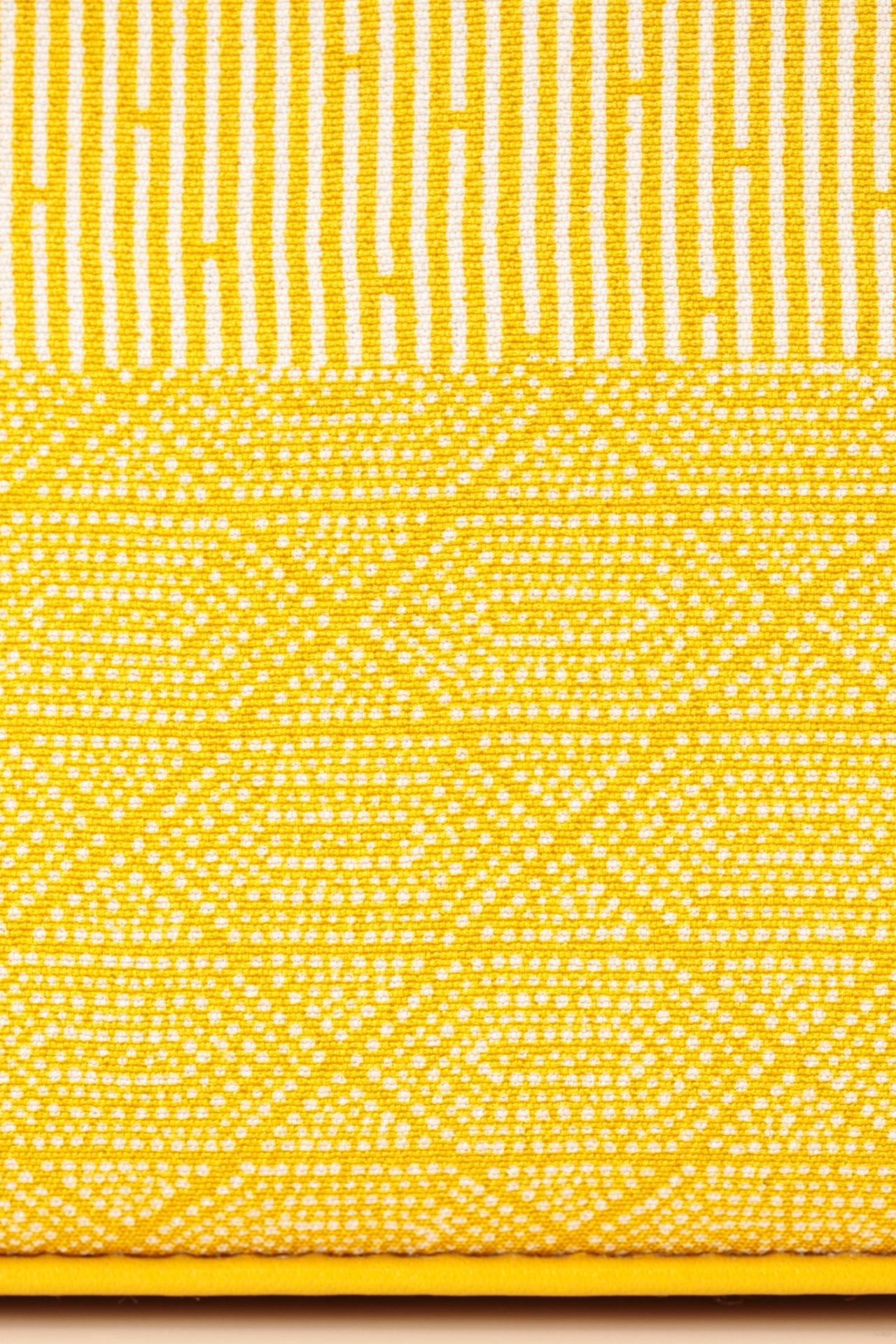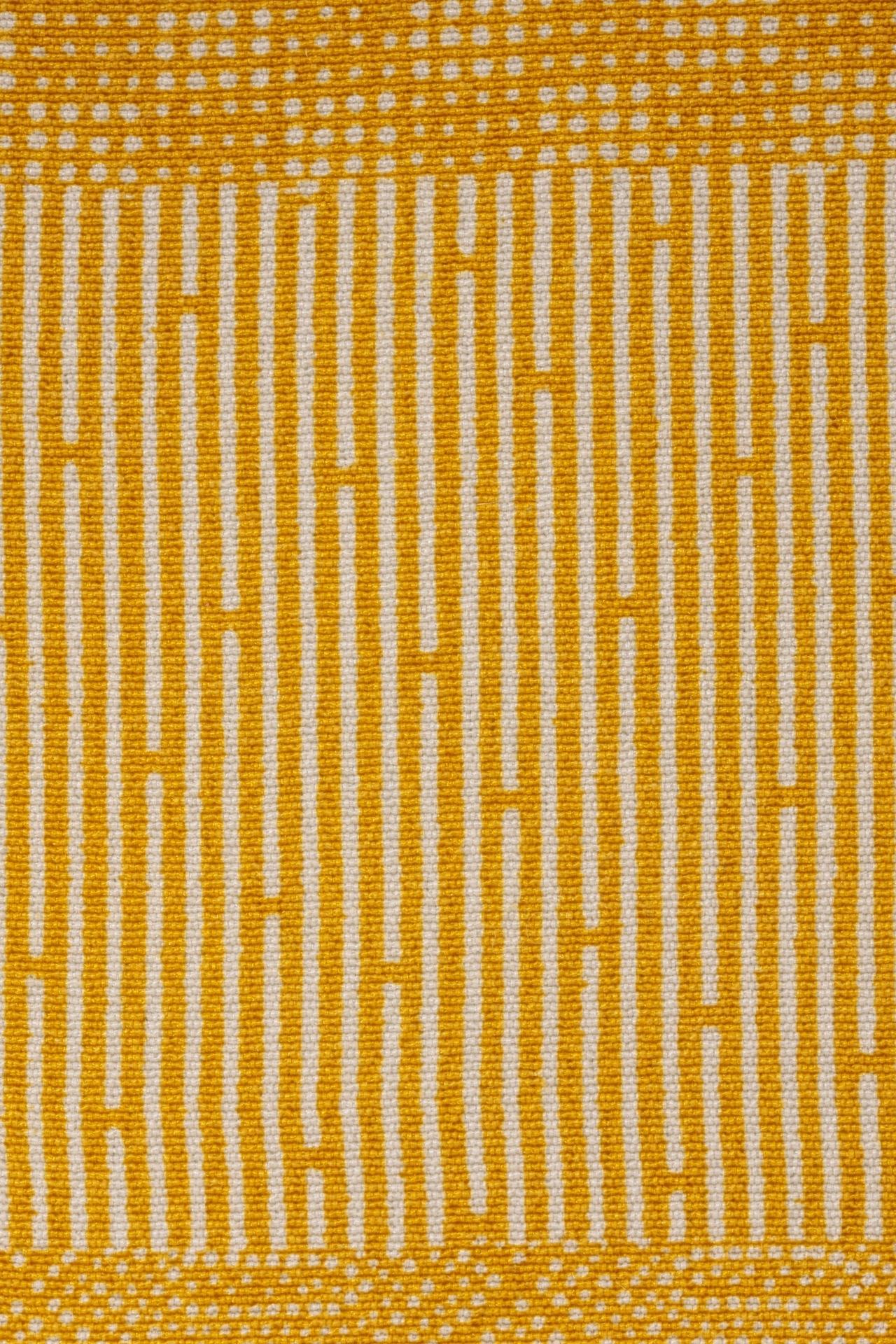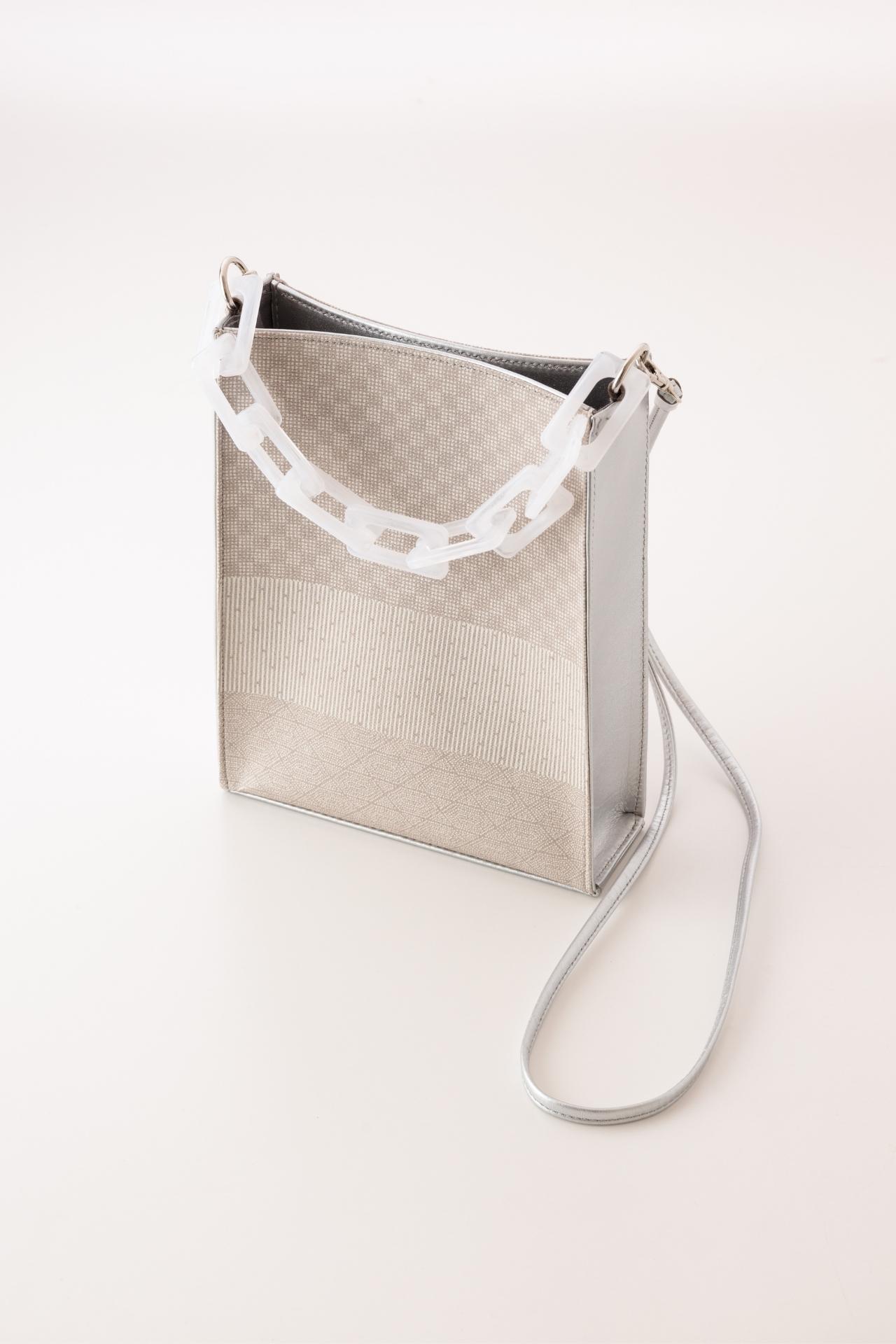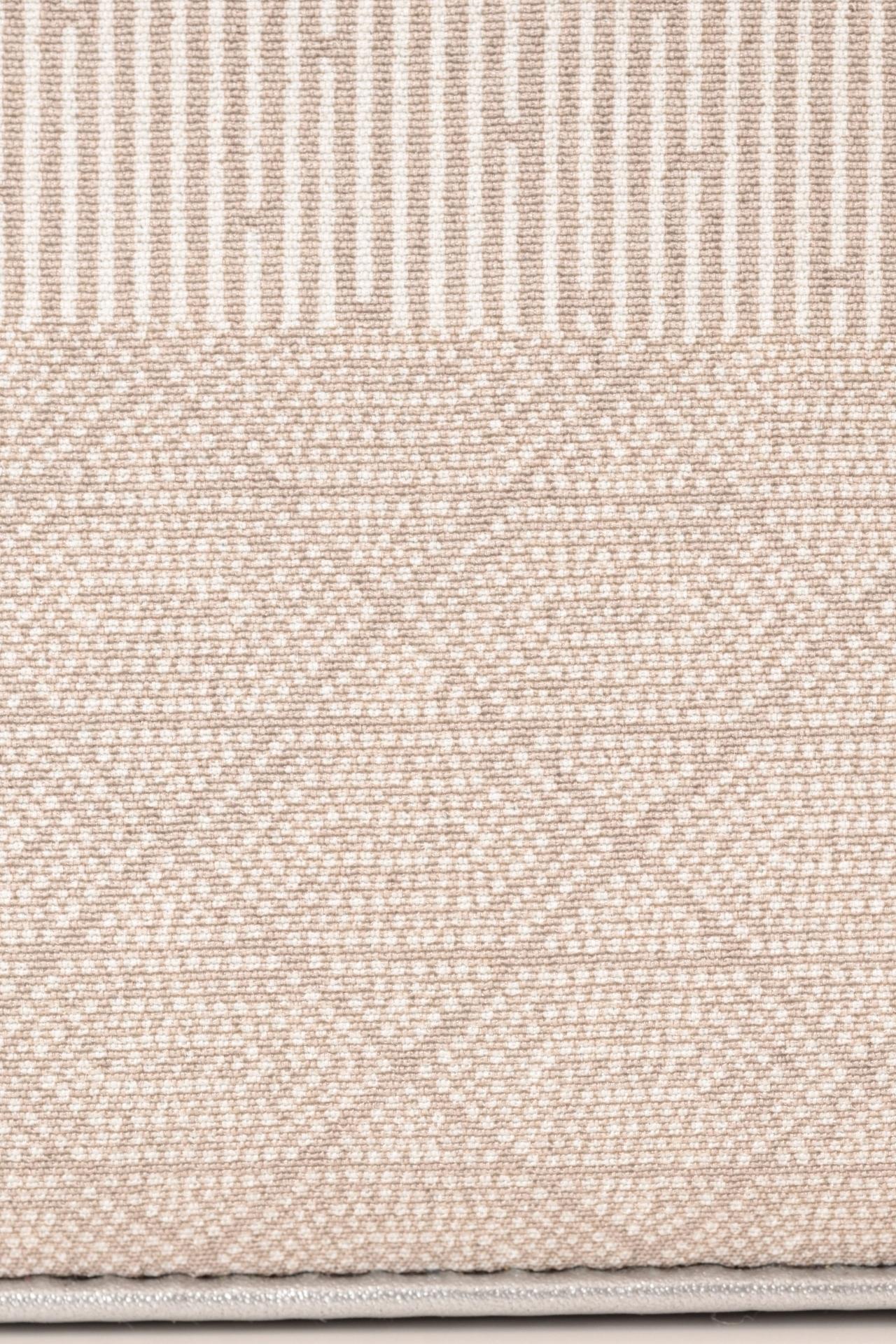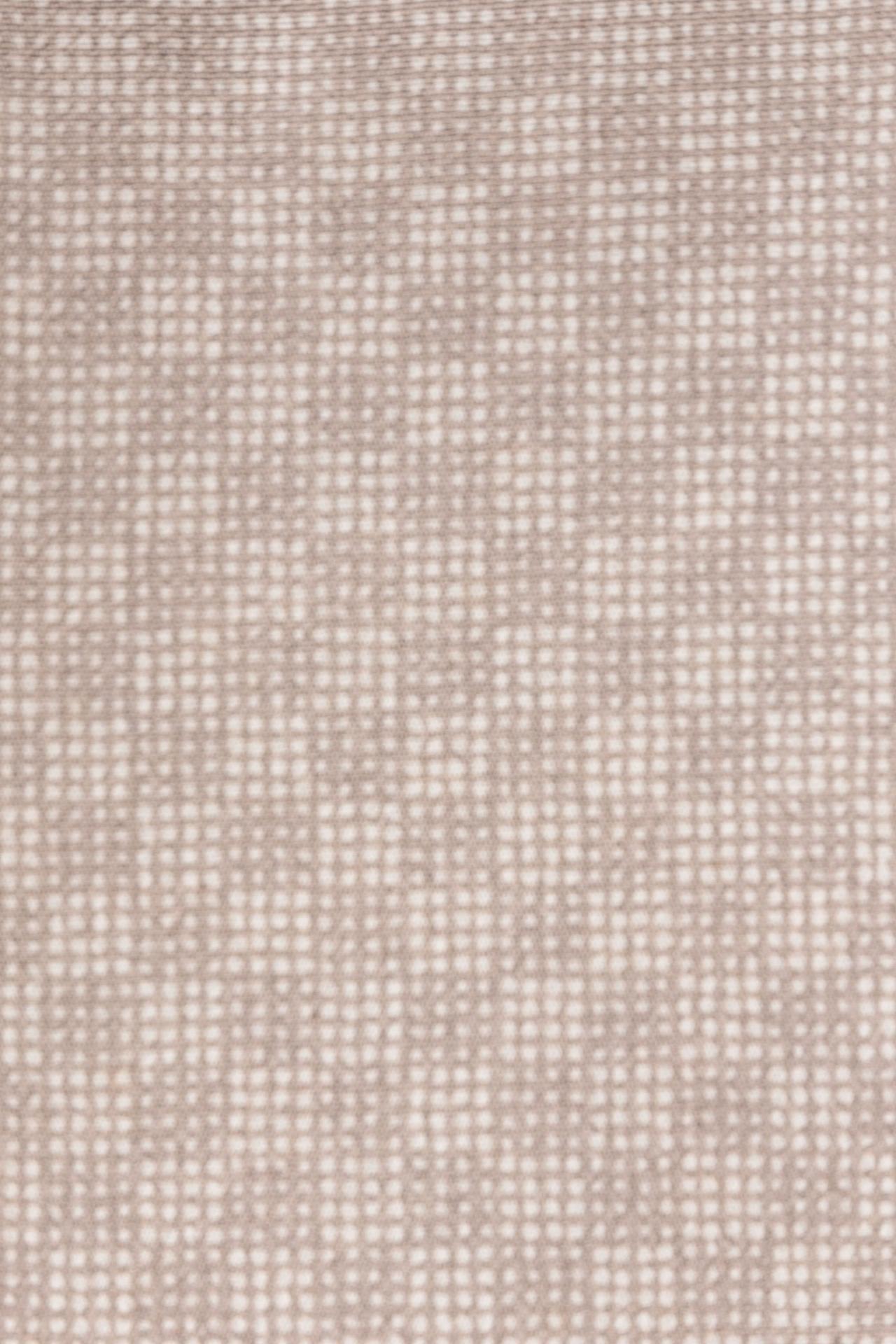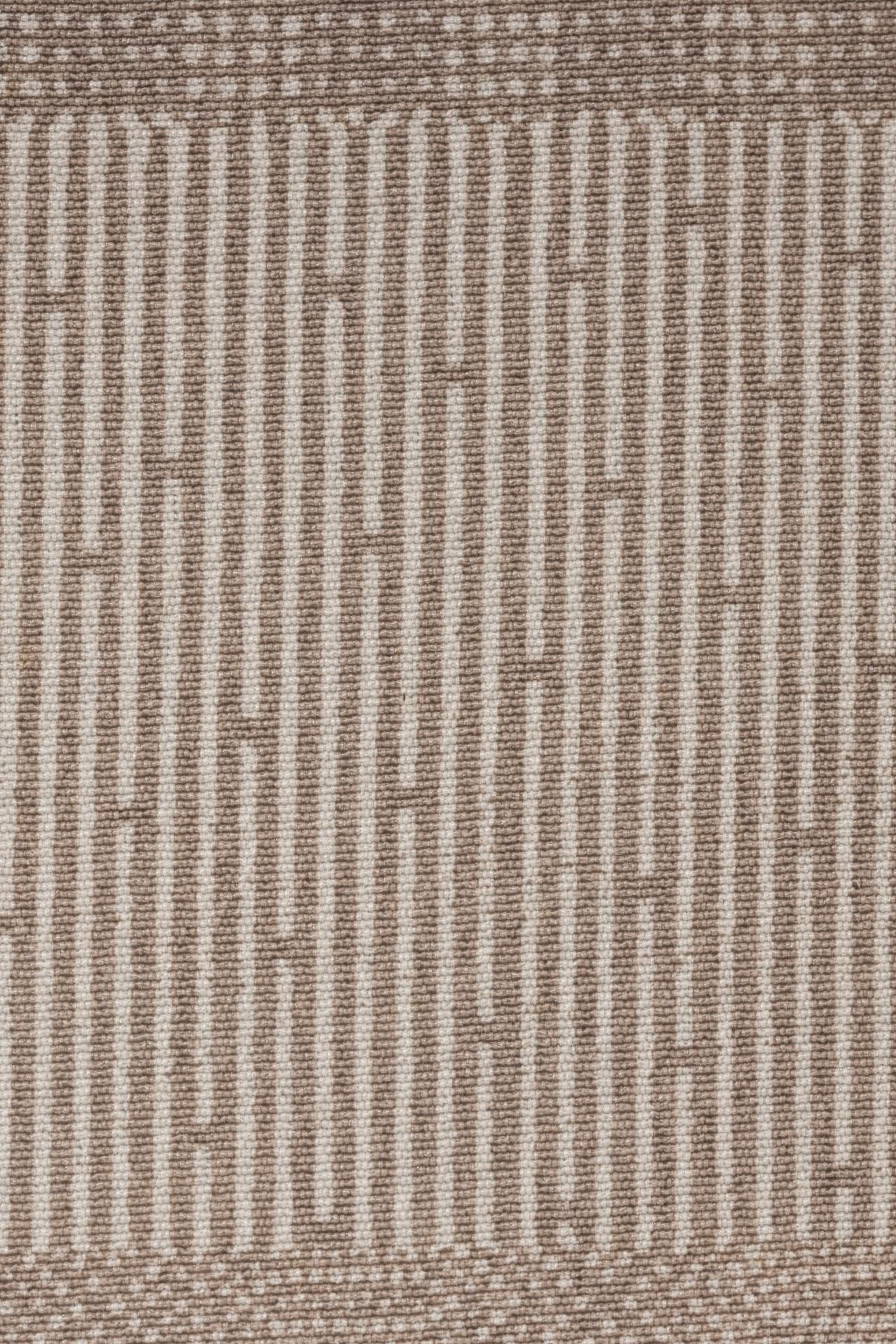 Though from a distance these fabrics appear plain,
close up the viewer notices the intricate pattern.
Edo komon KATAK"ATA (Pronounce as "katagata") has
succeeded in rendering these fabrics into fashion items
suitable for the modern lifestyle.
The company selected three typical Tokyo somekomon fabrics
from hand-carved Ise katagami (a traditional craft of making
paper stencils for dyeing textiles) made by artisans of
Mie Prefecture, and dyed them uniformly.
The process of connecting different patterns requires the dyer
to possess consummate skills. Kumiko Ishizuka remarks:
"We wanted to bring all the beauty and magnificence of
Ise katagami together, and that's why we went out of our way
to choose three different patterns.
The three colors are bright blue and yellow for a pop look,
along with a traditional light gray tone. The sewing is done
by hand, by Japanese bag artisans.
The combination of hand-dyed fabric with natural leather makes
these bags more durable and gives them a beautiful finish.
The detachable acrylic chain handle gives the bag versatility for
pairing with everything from traditional Japanese kimono style
to casual clothing.
In a departure from the conventional somekomon Japanese-style
accessories, these items feature bright colors and sharp designs.
We're pushing back the boundaries of traditional crafts to bring
you striking Tokyo somekomon fabrics in innovative ways to
enjoy them. It's an all-new idea in fashion!
Edo komon KATAK"ATA

Varieties: Three
Materials: Silk, cowskin, cotton, acrylic chain, metal
Dimensions: W 170mm H 220mm D 50mm
Weight: 200 g
Suggested retail price:¥33,000 each (tax included)
*The information on this site is as of November 2022.
*Sizes, colours and shapes of the actual products may differ slightly as they are handmade.
*Product specifications and suggested retail prices may change without prior notice.