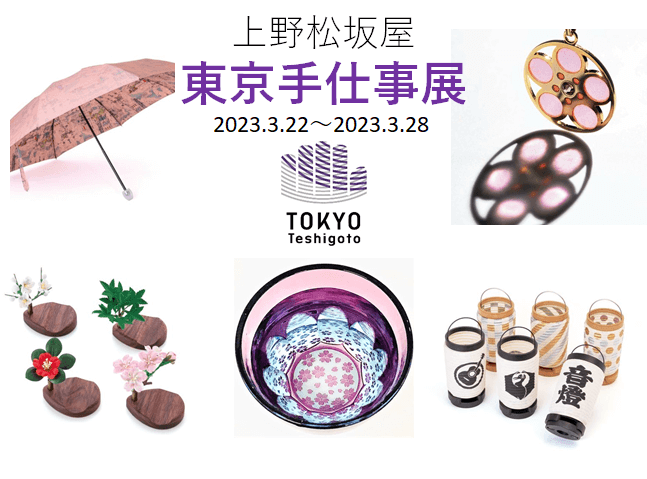 Duration: March 22 (Wed) – March 28 (Tue), 2023
Venue: Ueno Matsuzakaya (Department store) The event space at the north exit on the 1st floor
Matsuzakaya Ueno (transer.com)
TOKYO TESHIGOTO Pop up Store is back! This year, talented TOKYO TESHIGOTO artisans from all over Tokyo metropolitan area will gather to showcase the charm of handmade crafts.
The event will take place on the event space at the north exit on the 1st floor of Ueno Matsuzakaya (Department store). Throughout the exhibition, visitors can enjoy a variety of handmade crafts on display and available for purchase, including traditional crafts, folk art, and traditional/contemporary craftworks.
In addition, there will be demonstrations by the artisans themselves. By witnessing the artisans at work, visitors can experience their techniques and the passion they put into their craft.
This event is recommended not only for those who love handmade crafts, but also for those who are interested in handiwork or Edo and Tokyo culture. Please come and join us!