A small reflection of the heart
Matsuzaki doll is an unusual manufacturer that handles both "Edo costume dressed dolls" and "Edo Kimekomi Doll".
Founded in 1920 (Taisho 9 years). Mitsumasa Matsuzaki of the era is the third generation of the Matsuzaki doll, and he calls his artist name "Koikko". Mitsumasa who was studying sculpture at the art college, now he handles the head of the doll (Kashira).
Dolls are often made separately from different makers and it is rare to handle both head and body.
The head begins with the process of sculpting the paulownia wood, painting the special pigment (Kobun) over and over, then it will become a prototype. After mold it, make a gypsum or terracotta head dough. Final stage is most difficult to coat the dough with Kobun pigment, then draw the face.
The soft, elegant and adorable shape, charming eyesight is a feature of the "face" of the Matsuzaki doll, and these are all produced from Mitsumasa's hand.
"Edo costume dressed doll" is a literally "a doll in costumes", but the design of its kimono, structures and dressing are tailored to a clear and beautiful appearance by our own ingenuity.
Matsuzaki doll is not only keep making traditional dolls such as seasonal dolls but also now challenging new type of dolls hat carries new winds to modern life.
The palm size doll introduce you the traditional techniques and new ideas for Japanese doll making.
A doll is a objet, but not just an objet. It is there to be looked after by the owners who sometimes projects themselves or somebody who is important for them.
The pure spirit for doll making is the source of creation for Mitsuhisa Matsuzaki. And there are many young doll creators who follow his aspiration.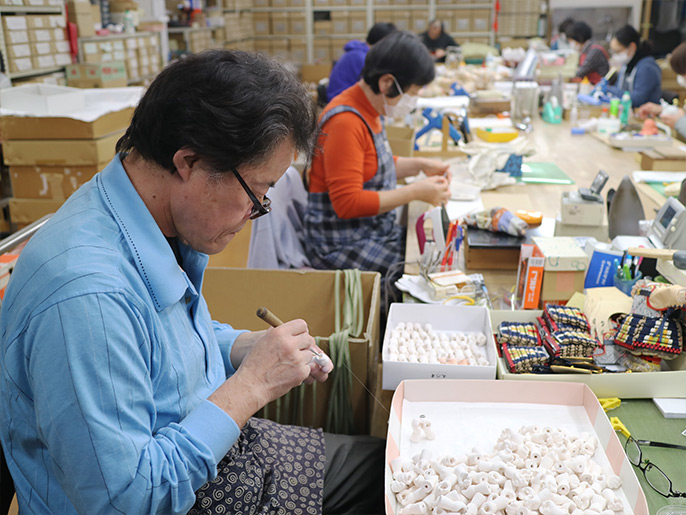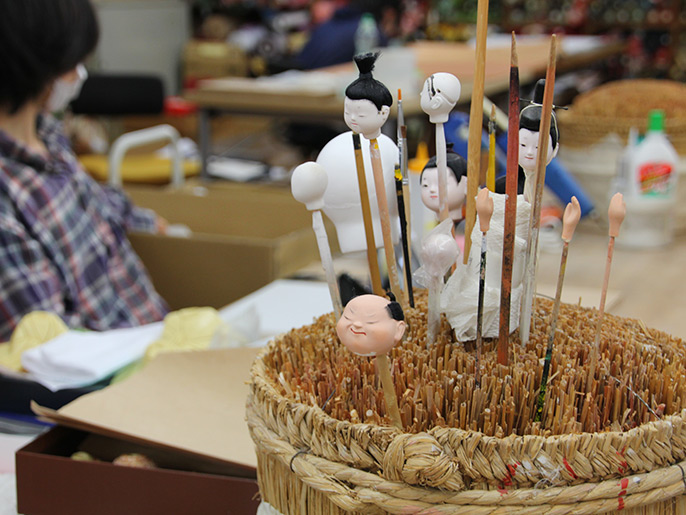 Matsuzaki Doll Co.,Ltd.
2-4-6, Kurihara, Adachi-ku, Tokyo, 123-0842
Tel:+81-3-3884-3884
Fax:+81-3-3884-3886
Mitsumasa Matsuzaki
info@koikko.com
http://www.koikko.com/