Light, and colour, living within patterns.
A glass has value, especial when it sparkles. The Edokiriko's Shop Hanashyo, show their devotion to glass that sparkles through their use of a 'hand polish' technique.
Edo Kiriko is created by carving patterns into the surface of layered colour glass using a diamond tipped grinder. At the point of carving, the glass has little sparkle, it is when polished that this aspect of the patterns is released. Compared to the polish achieved by chemicals, hand polishing requires time, skill and effort.
The wineglasses selected to be presented as gifts at the G8 Summit in Lake Toyako in 2008, used a 'Kome Tsunagi' (rice chain) pattern, and were created by Hanashyo. In each glass there were 256 small cuts in shape of rice grains. After each of the 256 cuts was made by an experienced craftsman, each of the 'grains' was polished one by one. If each grain was polished three times, it means that 768 tasks needed to be completed for this part of each glass.
Established in 1946 as a subcontractor to a major glass maker, it was in the 1990s that second generation leader Ryuichi Kumakura who made the decision to begin its own workshop stores. Now in its third generation, and lead by Takayuki Kumakura, Hanashyo produces original cut glass patterns such as Kome Tsunagi, Ito Giku Tsunagi (Fine Chrysanthemum Chain), and Tama Ichimatsu (a circular chequered pattern). Hanashyo have created their own world of cut glass.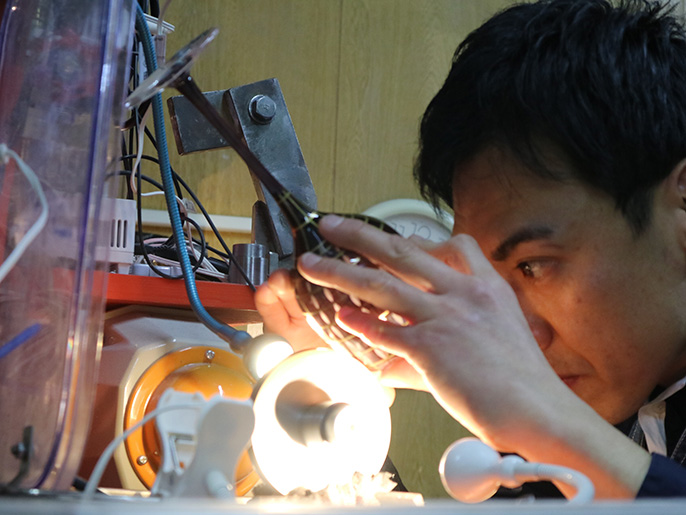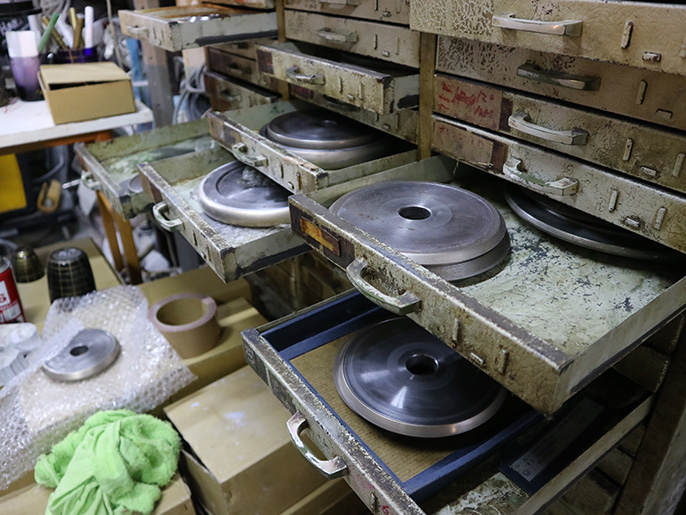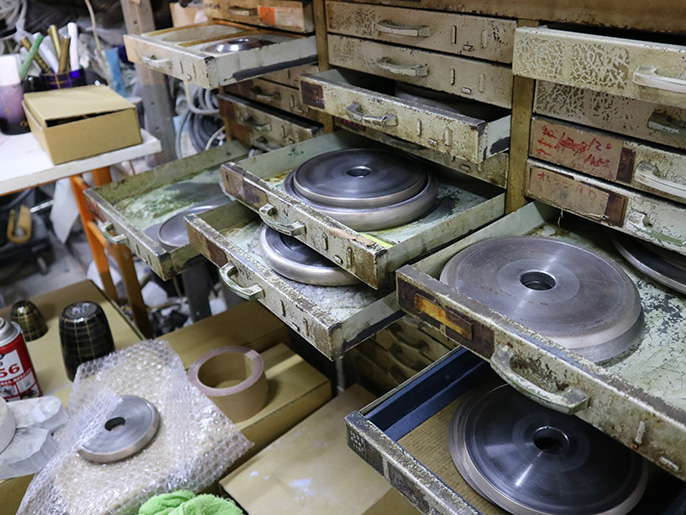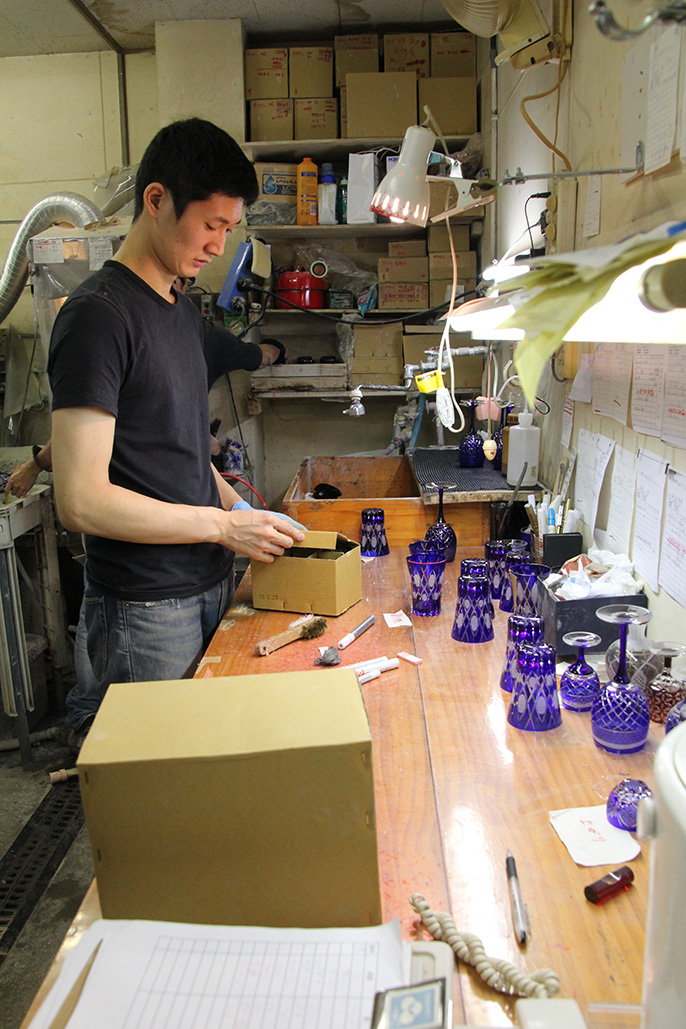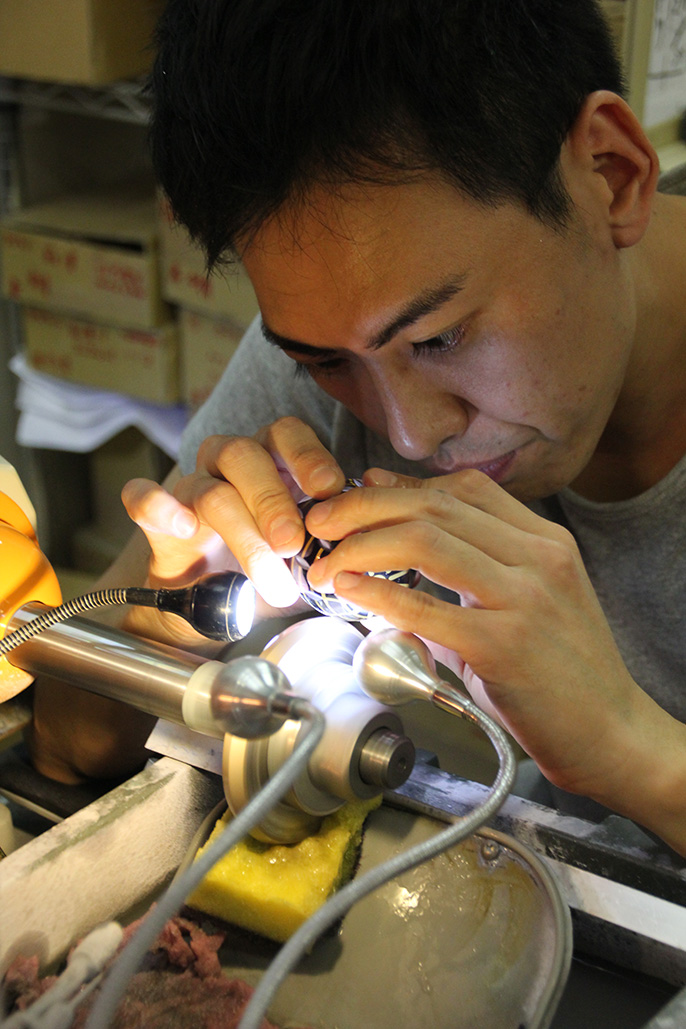 Edokiriko's Shop Hanashyo
3-49-21,Kameido,Koto-ku,Tokyo 136-0071
Tel:+81-3-3682-2321
Fax:+81-3-3682-2396
Setsuko Kumakura
hanashyo@edokiriko.co.jp