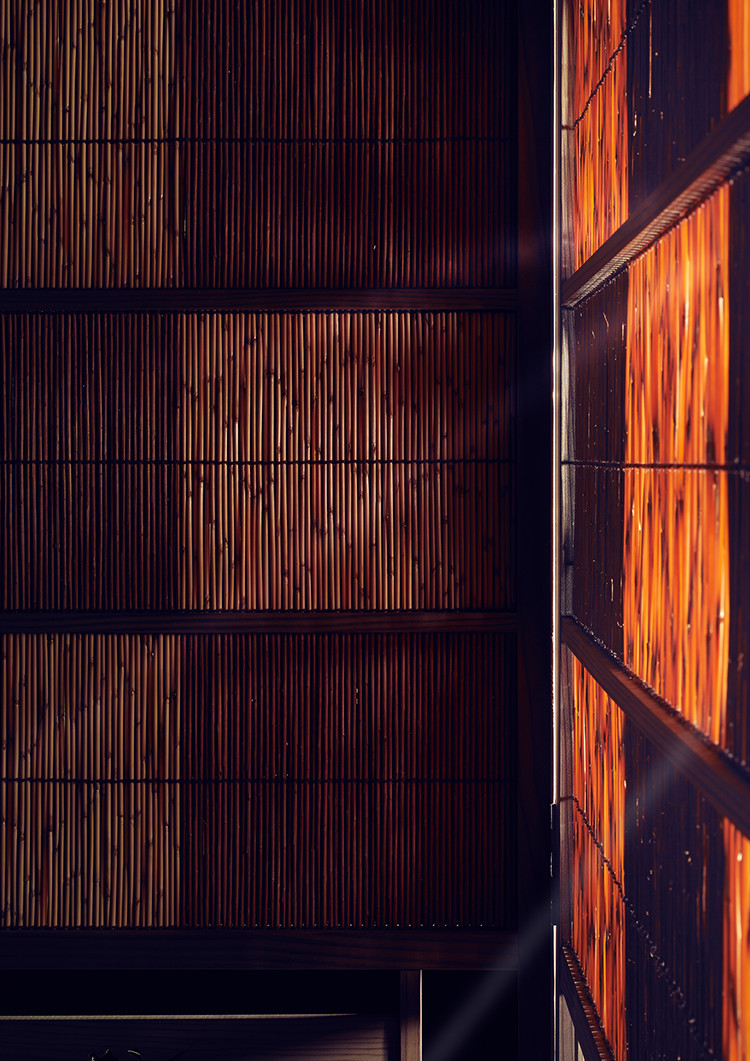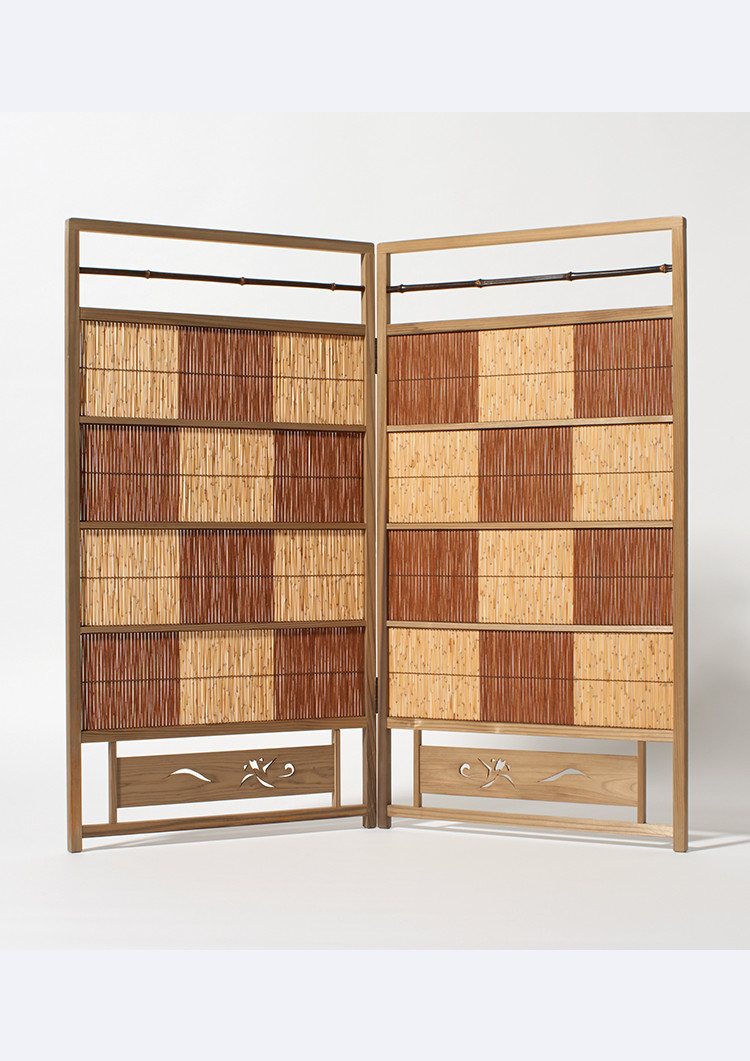 Sudare Screen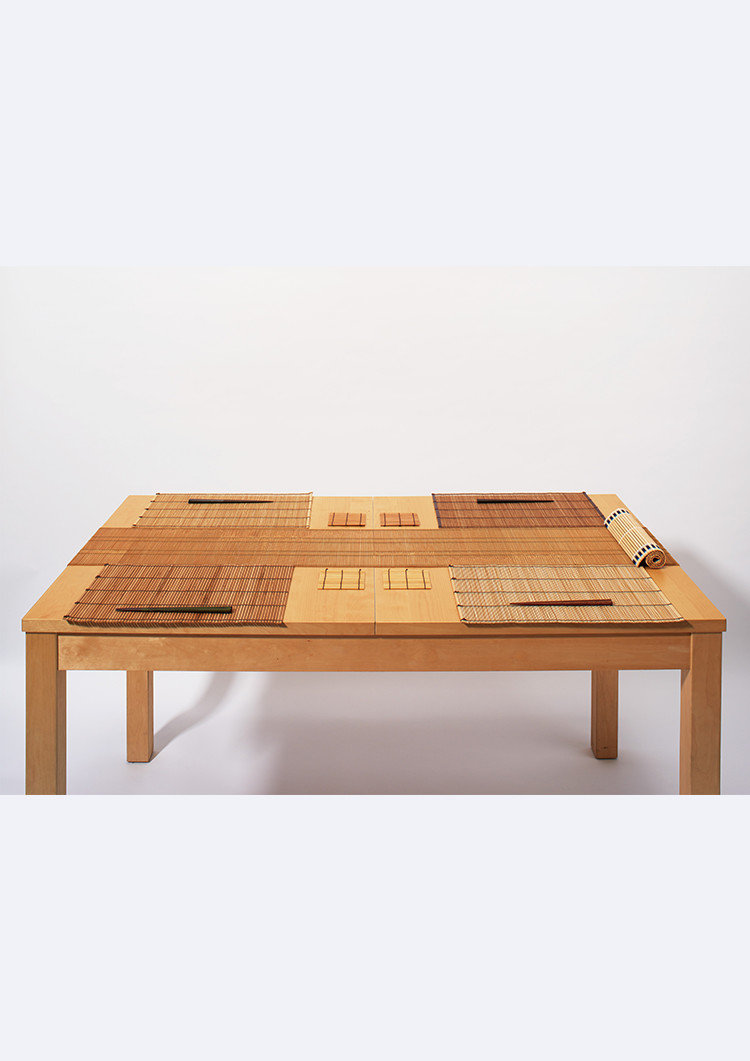 Tableware / Luncheon Mats / Coaster



The two-fold sudare screen created from reeds and bush clovers. They are natural elements born in the wild and turned into materials, yet they line up straight and fit tightly within the chequered frames. And with beautiful stitching, the craftsman's confidence is strikingly conveyed in this piece of work. Folding screens are often used as partitions, but unlike the washi paper folding screens, the sudare has a more casual character so it can be used with ease. Nothing covers the backside, so air and light can pass through freely. And when placed before indirect lighting, the light reflects beautifully, so it can even accentuate a corner of a room. It suits both Japanese and western style rooms. The tableware creates a feeling of refreshment to the dining table. And the luncheon mats can be rolled up to be put away. The functions of the sudare – which can also be hung outdoors – are fully leveraged and its durability allows it to be used confidently.
Sudare Screen

Size: W580mm × H1040mm × D17mm
Materials: reeds and bush clovers
Tableware

Size: W260mm × D1750mm
Materials: reeds and bush clovers
Luncheon Mats

Size: W450mm×D300mm
Materials: reeds and bush clovers
Coaster

Size: W100mm×D100mm
Materials: reeds and bush clovers
−
Tanaka Sudare Inc.

1-18-6 Senzoku Koto-ku Tokyo
http://www.handicrafts.co.jp/
*The information on this site is as of December 2017.
*Sizes, colours and shapes of the actual products may differ slightly as they are handmade.
*Product specifications and suggested retail prices may change without prior notice. Prices shown are all tax exclusive suggested retail prices.