Weaving new designs and approaches, everyday.
The warm appearance designed by the smooth curve of rattan. Functionality from light and durable material. With such features, rattan furniture has been used in many Japanese Ryokan hotels and restaurants.
Kase Rattan Craft has long been involved in the production of rattan furniture for professional use. Kase Ratan Craft furniture, which has pursued durability and usability in response to strict demands from professionals, has its own world feeling, saying "We do not make designs that can be imitated". The first generation of the business dealt primarily with rattan material, before under its second generation led by Fumio Kase, it began to produce rattan furniture which has become its hallmark. He trained at a long-established store of rattan furniture, the Yamakawa Ratan Factory. Then he started his rattan factory and gradually began the production of original furniture.
Rattan products are made by selecting various thickness and colours of rattan materials and then combining them into one piece. Therefore, an eye for the materials is one of the most important craftsman skill. Fumio went to the site where rattan is growing naturally and observed the environment around its habitat. The son who will take over the business of Fumio, Minoru, who is the third generation has also visited this field from his young age with his father, and has an early learned sense.
The wish of the father and the son is to pass on the appeal and quality of rattan furniture to new generations of consumers. Many lovers of Rattan furniture are estimated to now be over 60.
To make rattan furniture appealing into the future, a combination of sense and skill will be required. This is precisely the skillset of Kase Rattan Craft.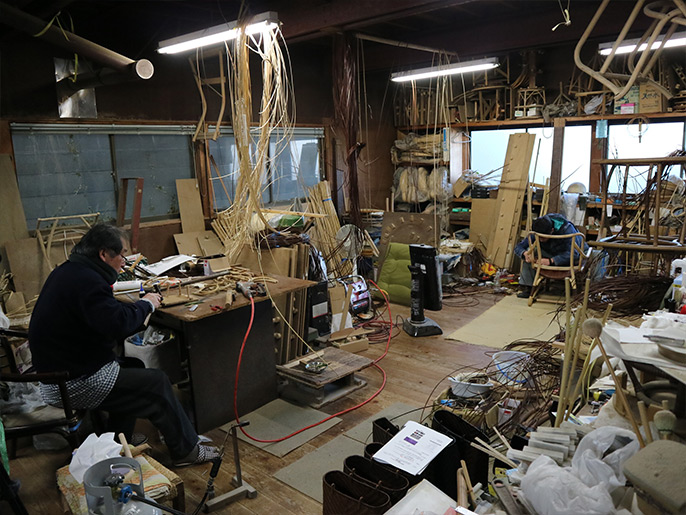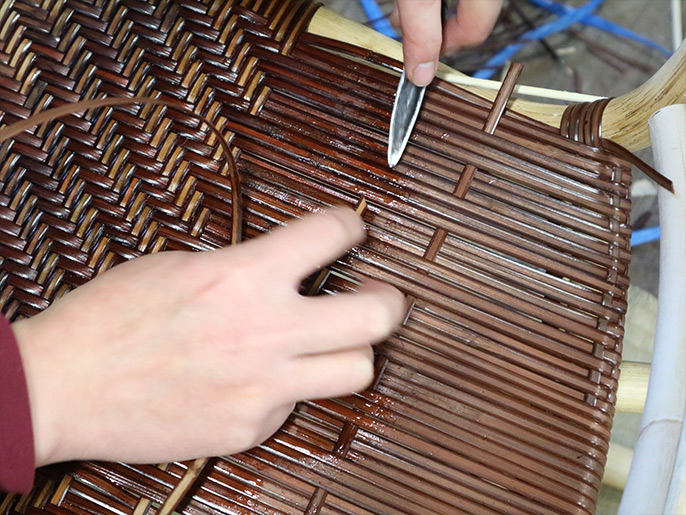 Kase Rattan Craft
1-49-2, Myojin-cho, Choshi-city, Chiba 288-0002
Tel:+81-479-22-5477
Fax:+81-479-22-7476
Minoru Kase
kase@kaserattan.co.jp