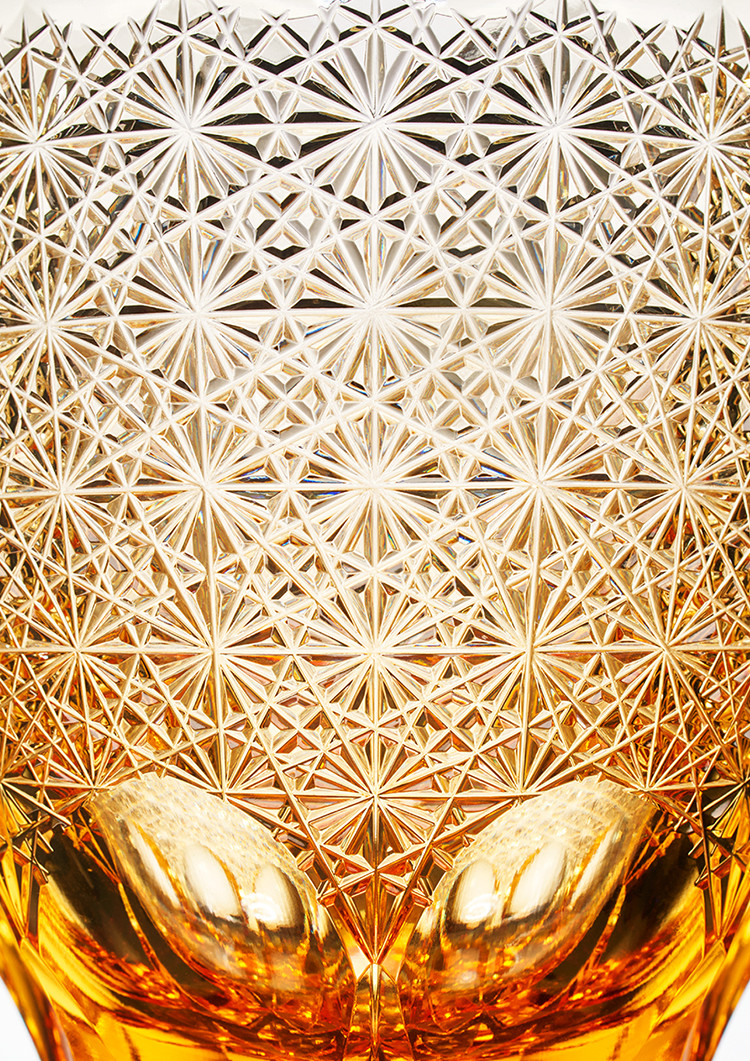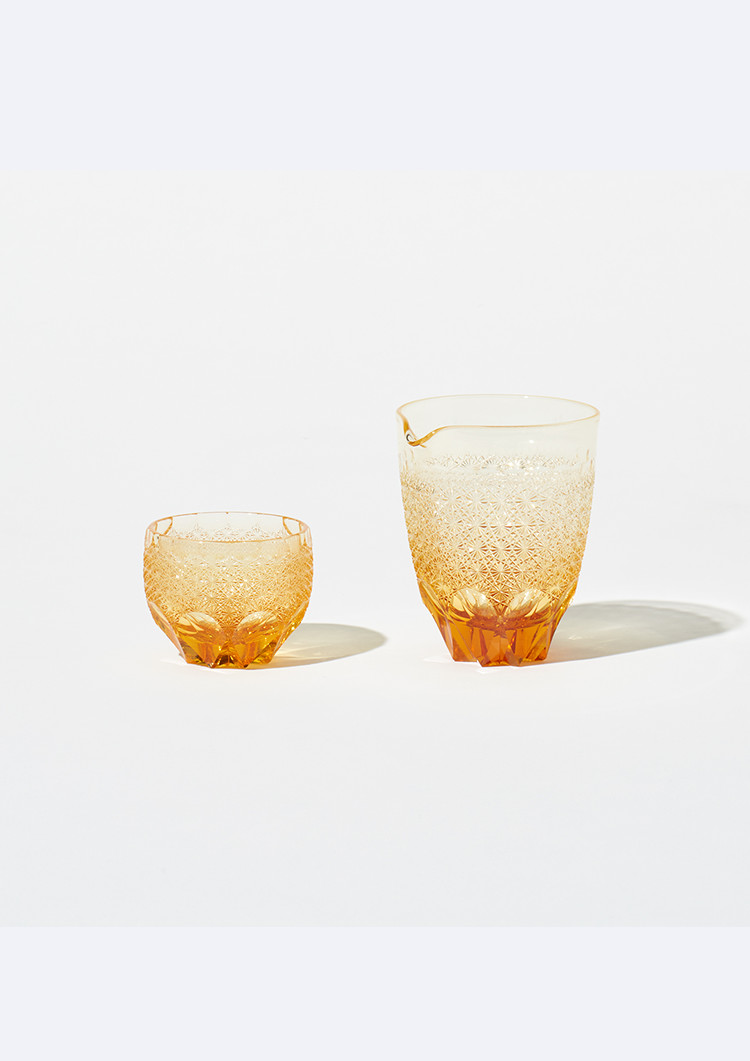 Clad in light, an amber coloured vessel. In Edo Kiriko cut glass it is very rare to see a design made solely in the amber colour. Here it is finished in the delicate Kikutsunagi (Chrysanthemum chain) pattern. This is a pattern that it is said only the most skilled craftspeople can achieve to any quality. The deep cut at the base of the work is referred to as the "Hakama". It is this cut that allows light into the vessel to illuminate the pattern's beauty. "Hakama" gives Kikutsunagi a kaleidoscopic quality that enchants those that observe it. The small sake cup on its lip is cut into semi-circles, meaning here too light effects add to the impression. The sake pourer is large enough to hold one traditionally sized serving of the drink. As the sake is poured light refracts to show new perspectives on the patterned glass. The time spent having a small drink alone can now take on a new elegance. As the vessel is in itself so beautiful, it is able to function as drinkware for sake, or even as a bud vase for single stem flowers. The variety of potential applications is part of the enjoyment.
Size:
φ62mm × H50mm
φ72mm × H92mm
Materials: Crystal glass
*The information on this site is as of December 2017.
*Sizes, colours and shapes of the actual products may differ slightly as they are handmade.
*Product specifications and suggested retail prices may change without prior notice. Prices shown are all tax exclusive suggested retail prices.