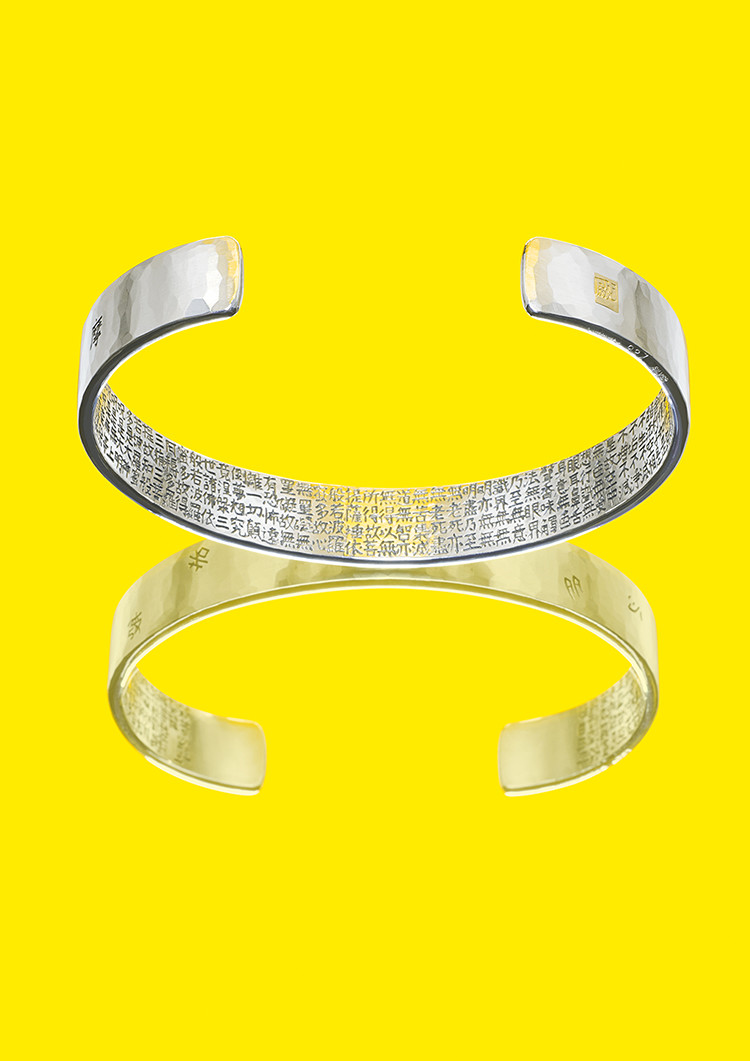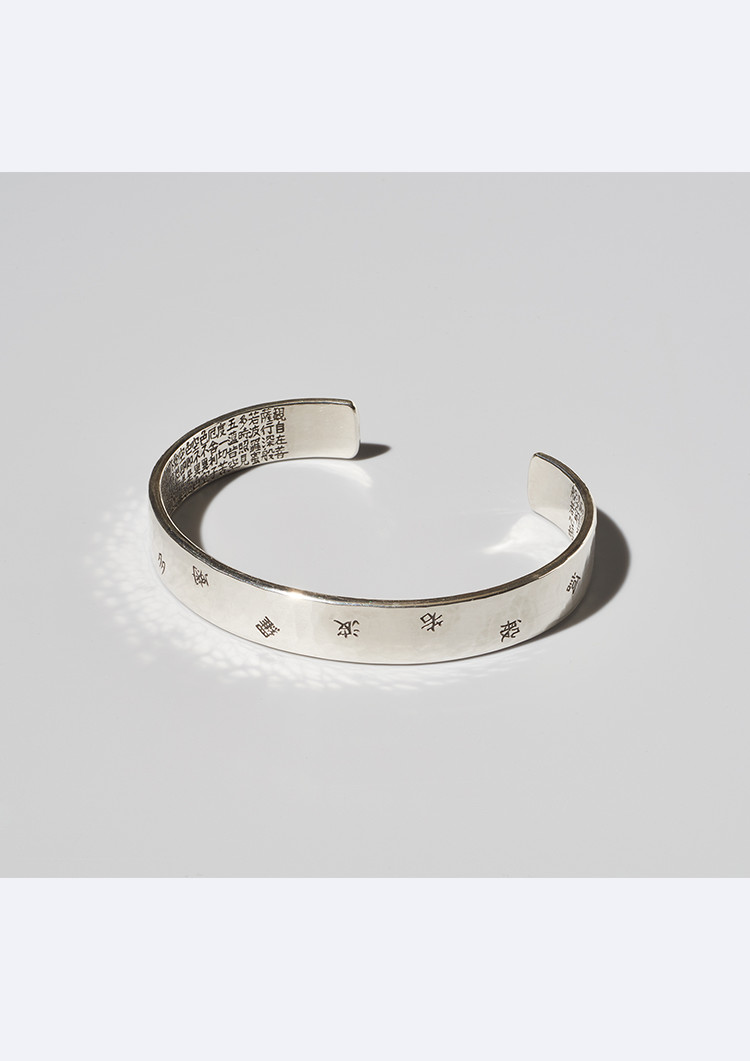 A pure silver bracelet with the 262 characters of the Heart Sutra carved into its surface. The brilliance and the character of silver have made it an object of belief since ancient times. This purity in silver makes it an attractive and appropriate backdrop to the Heath Sutra, and it is the essence of this object's appeal. It can be easily worn by clipping to the wrist from the side of the little finger, and turning into place. The sutra is carved on to the bracelet's inner surface, and with its presence known first only to the owner, it provides a hidden support. Each character is carved within 2 mm square spaces, making it a process that requires time and concentration. Only around 16 characters can be completed within a day. Finely struck small hammer marks adorn the outer surface, and are alongside the maker's signature completed in metal inlay. A serial number is also carved in miniature into the surface. The design is simple enough to suit both men or women. Worn each day, this bracelet is a companion with which to relax.
Size:
W60mm × H10mm × D50mm
(Wrist size 120mm-140mm)
W65mm × H10mm × D52mm
(Wrist size 150mm-170mm)
W70mm × H10mm × D55mm
(Wrist size 180mm-200mm)
Materials: Silver, gold
*The information on this site is as of December 2017.
*Sizes, colours and shapes of the actual products may differ slightly as they are handmade.
*Product specifications and suggested retail prices may change without prior notice. Prices shown are all tax exclusive suggested retail prices.