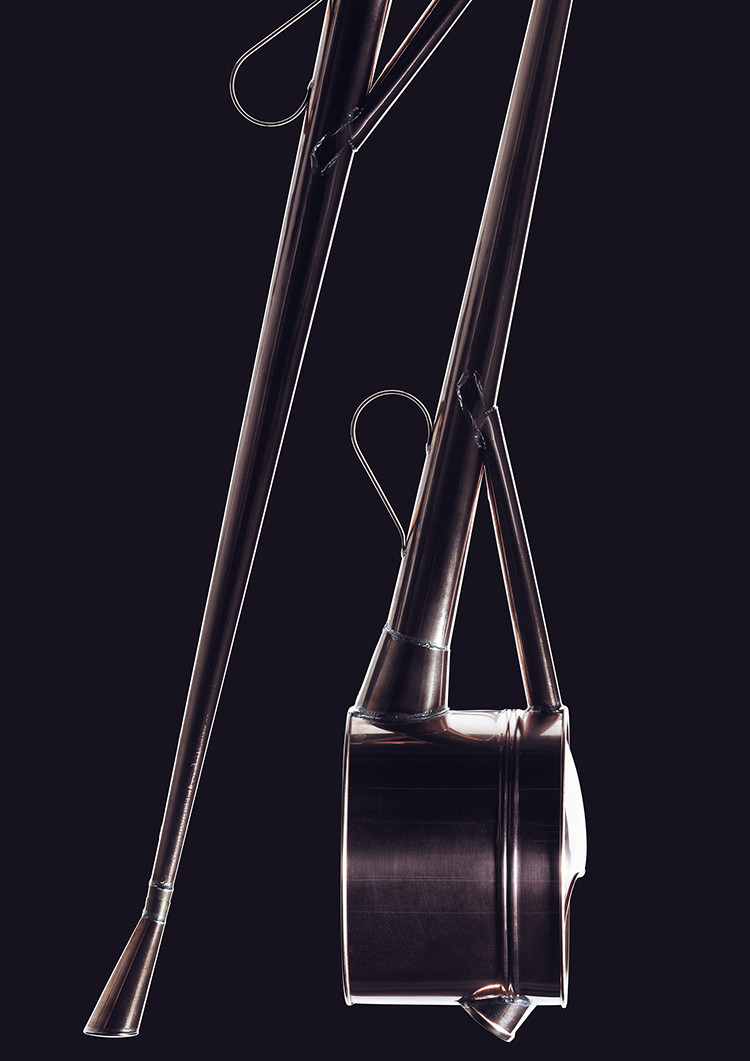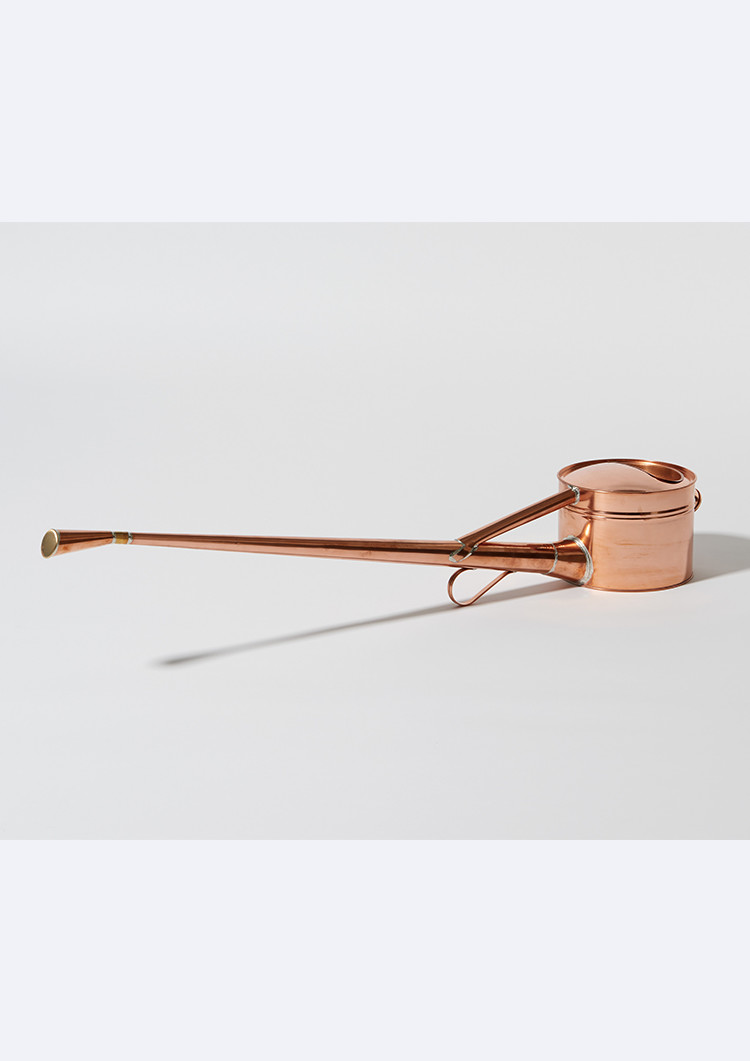 With an elongated spout, the distinctive design is one you'll never forget. The shape, the material, everything embodies the function of pouring water in the best way for the bonsai. In Japanese, watering can is called "Jouro" meaning "like rain dew." Copper Long-necked Watering Can No.4 pours water gently just like rain. The long neck of the spout makes the water pressure easier to control. When scooping a pool of rainwater in a vat with the watering can, the long spout is held like a handle of a water ladle. It includes a mesh strainer to ensure that leaves and debris do not pass through when scooping. It can also be fitted with a watering head at the tip of the spout. The copper is high in durability and its ion effect is considered to maintain good water quality and have a positive influence for moss.
Size: W980mm × D190mm × H140mm
Materials: Copper
*The information on this site is as of December 2017.
*Sizes, colours and shapes of the actual products may differ slightly as they are handmade.
*Product specifications and suggested retail prices may change without prior notice. Prices shown are all tax exclusive suggested retail prices.