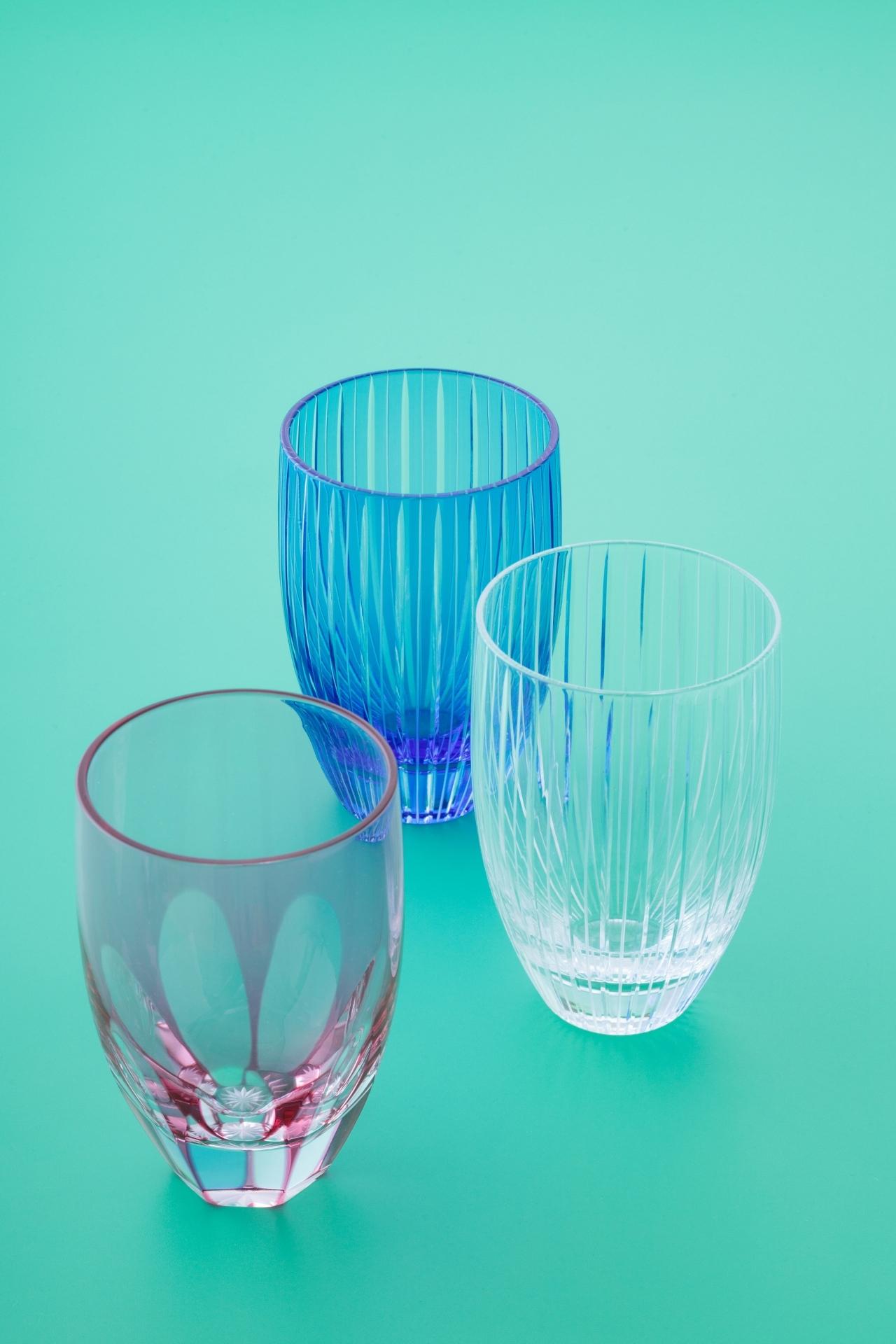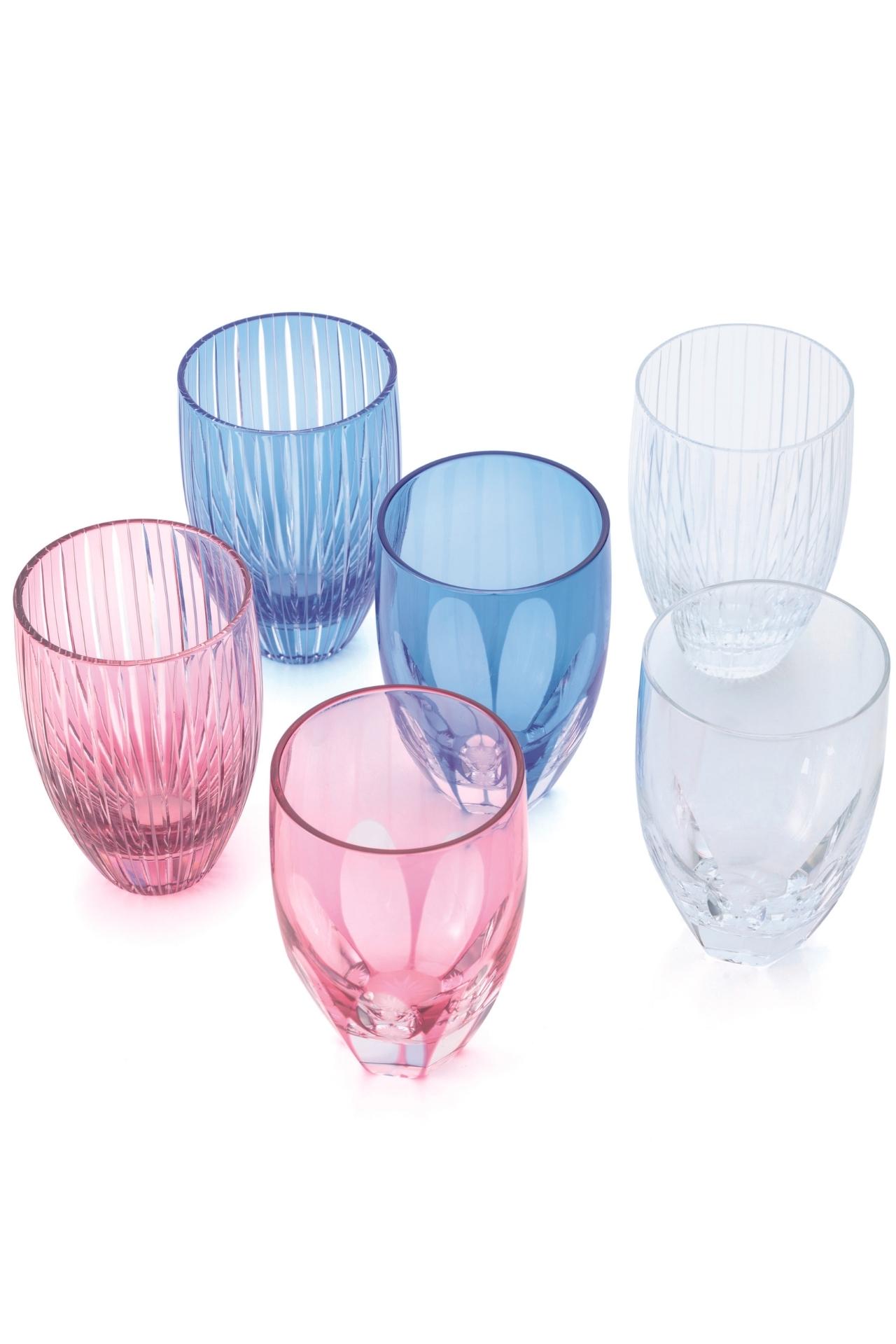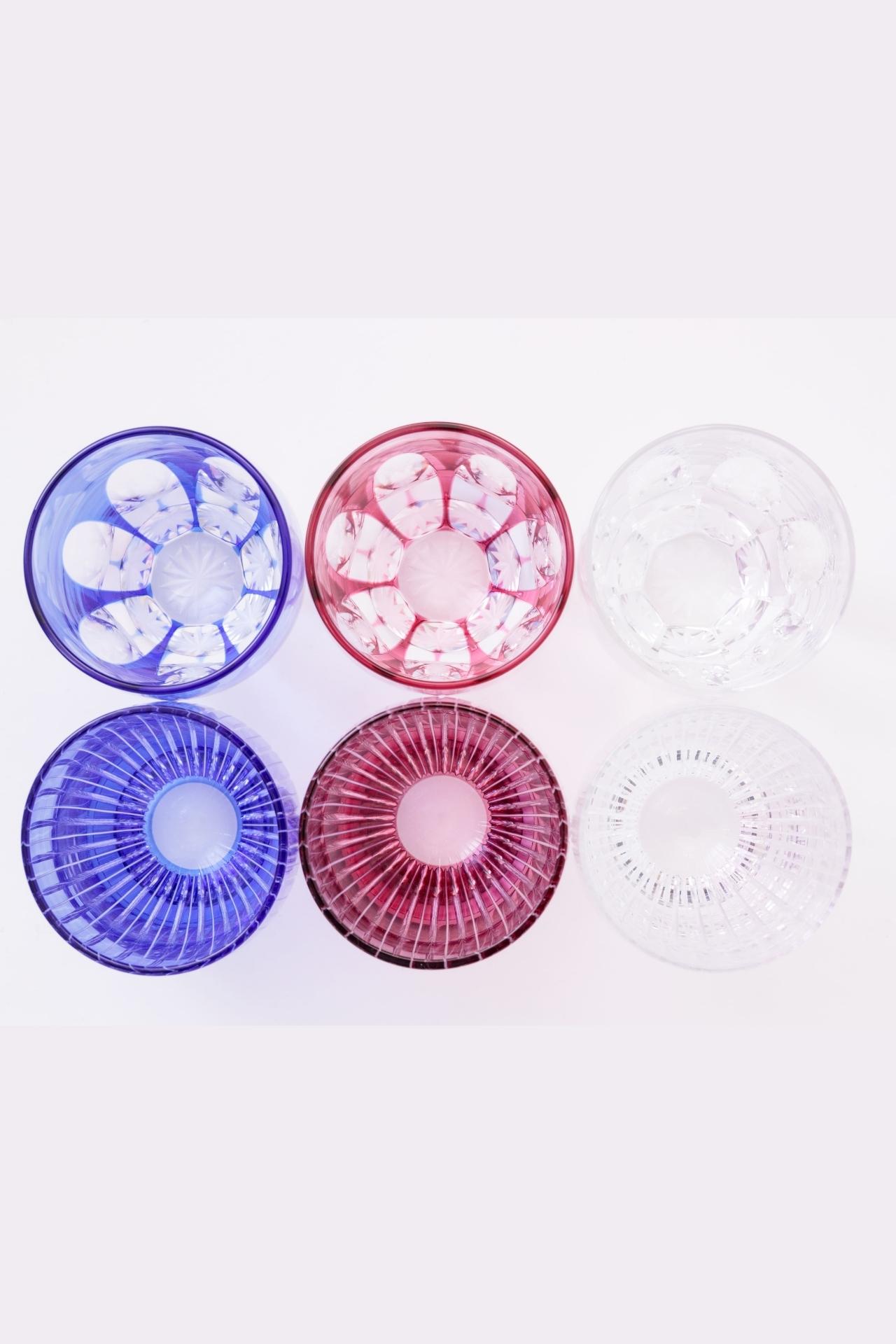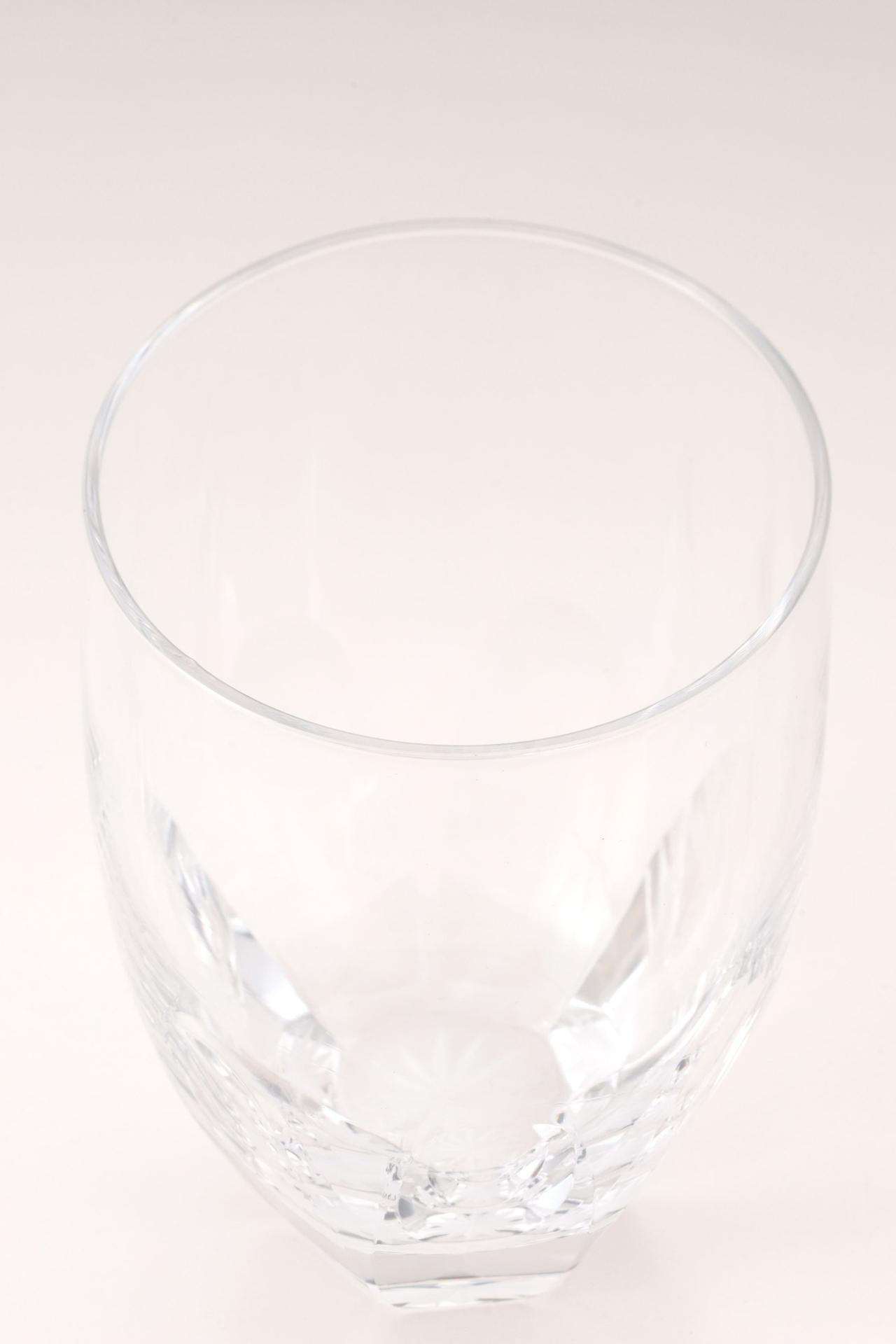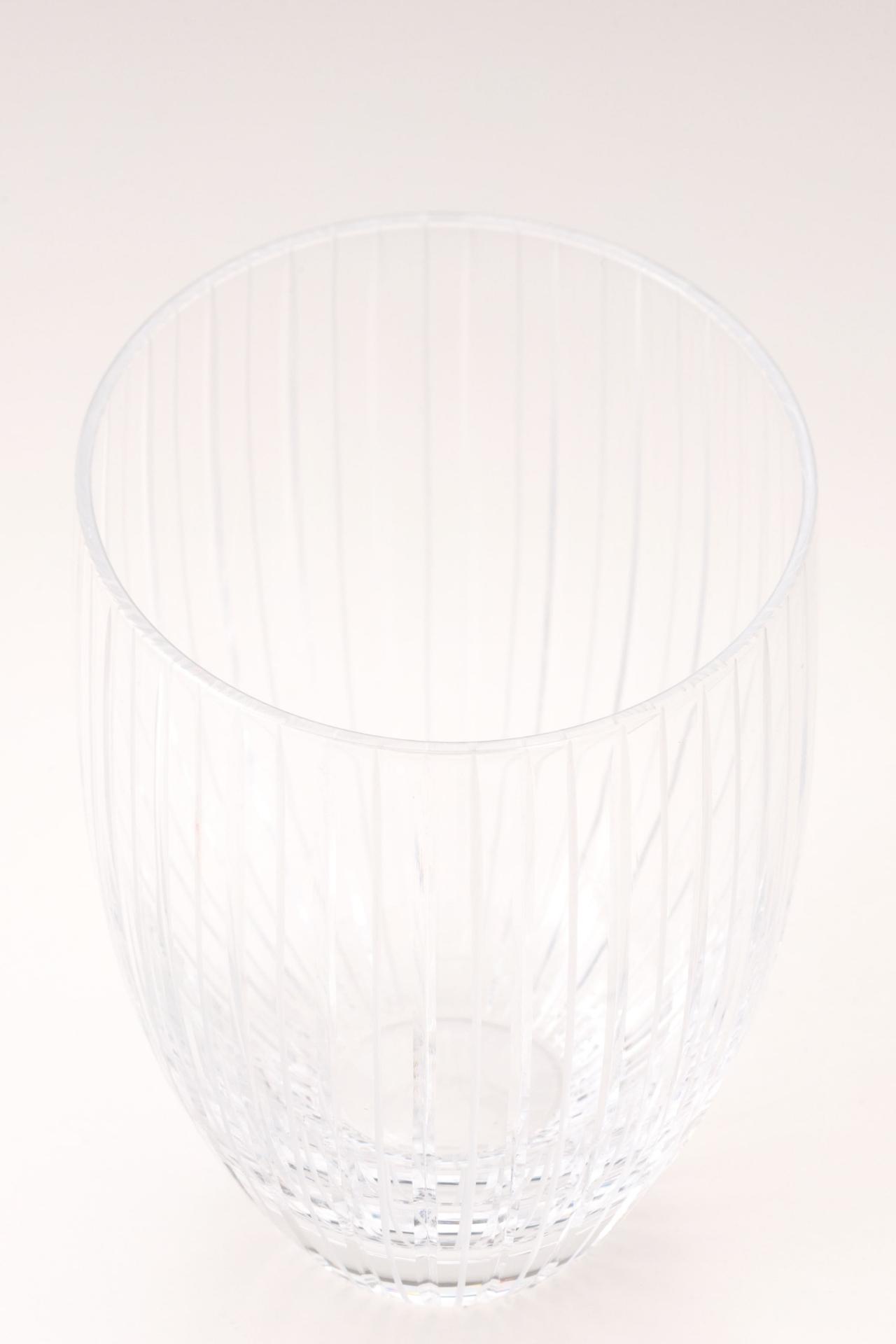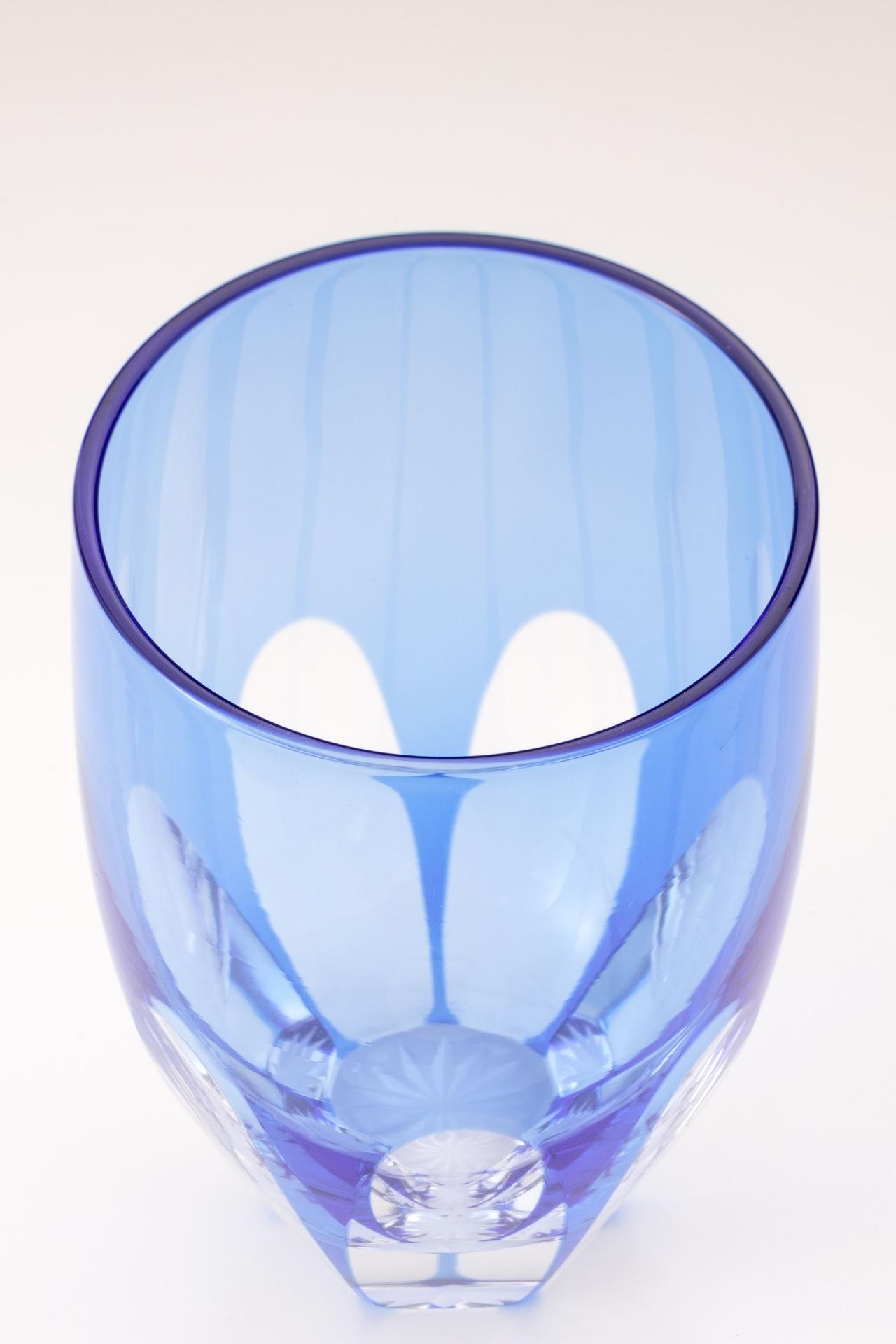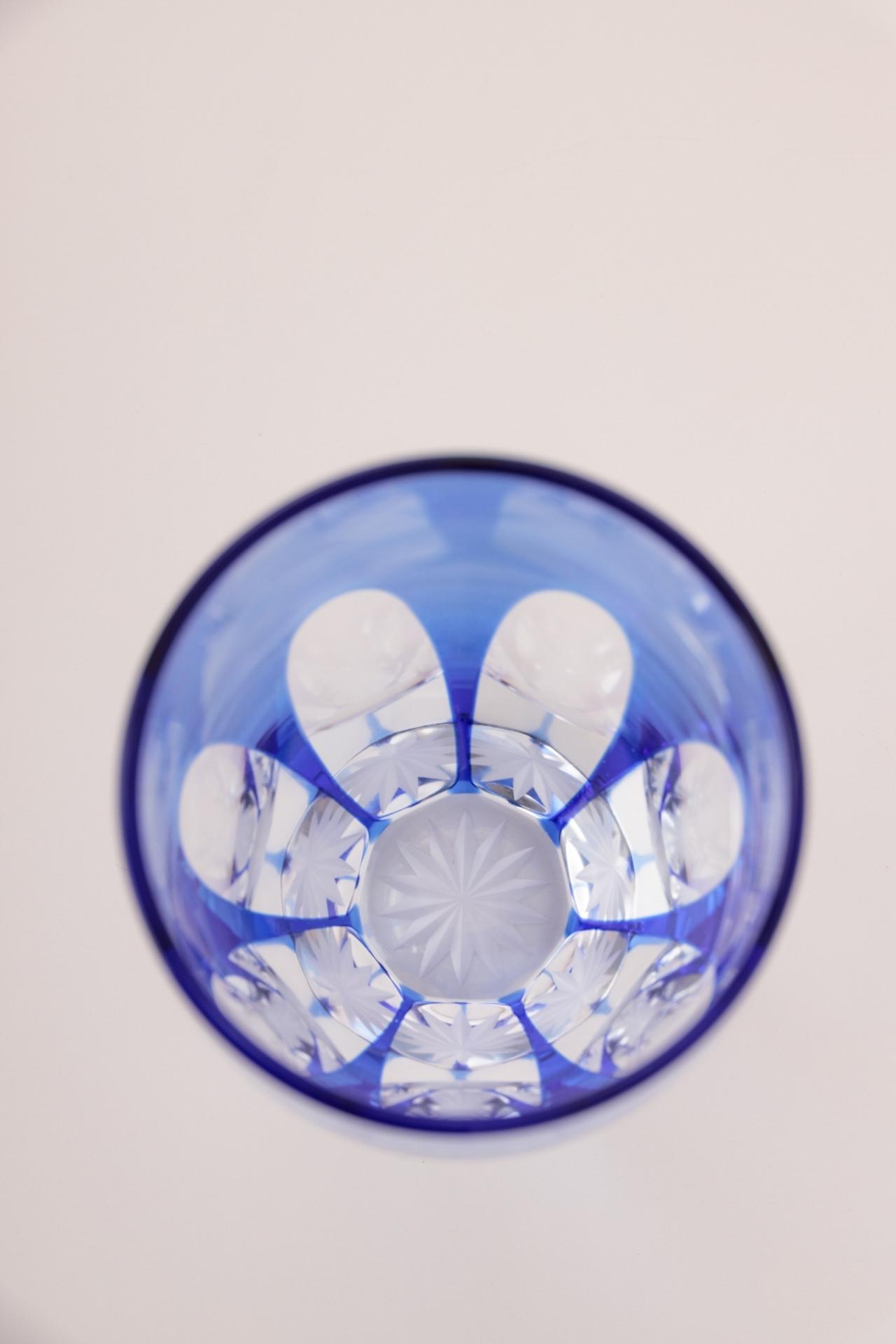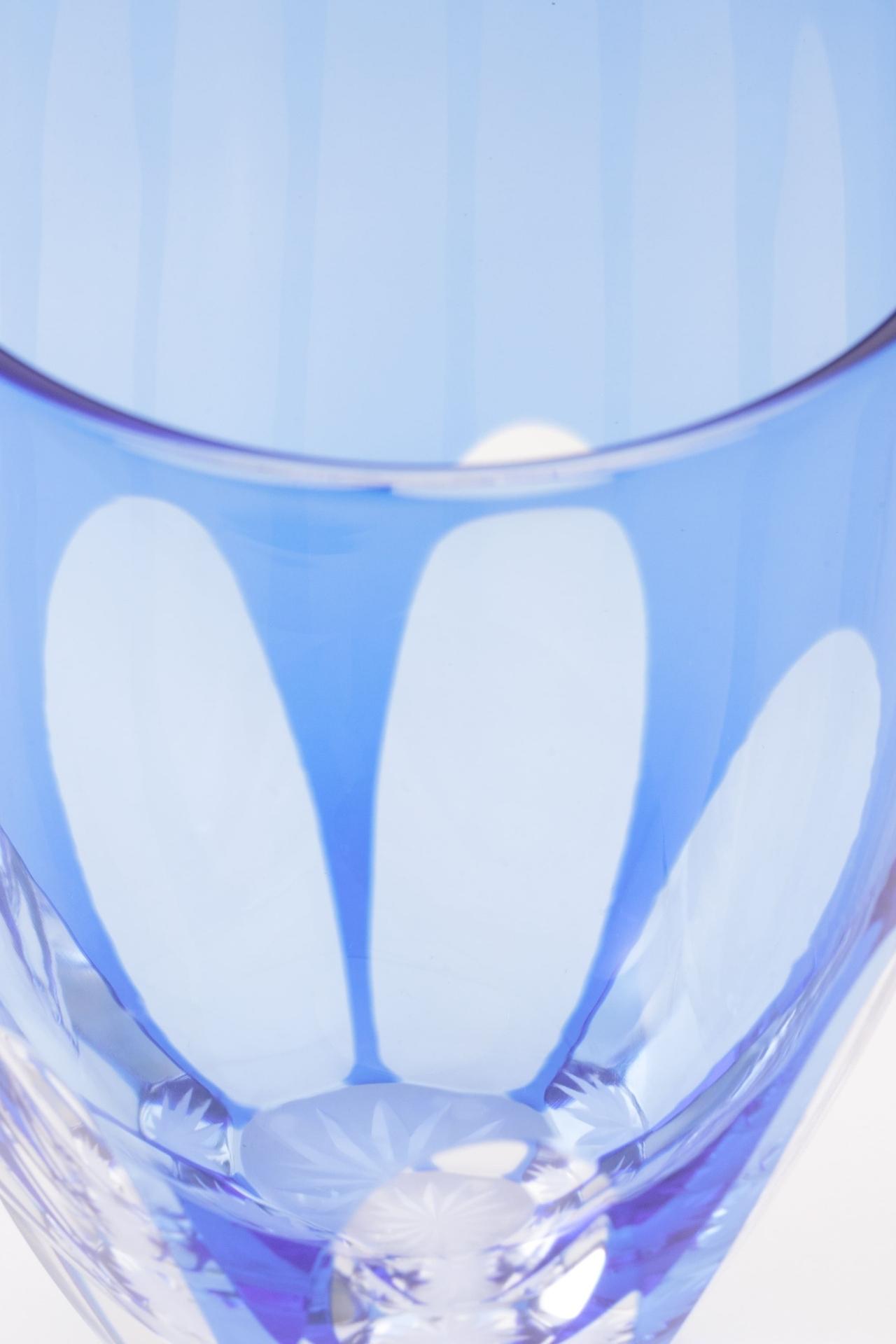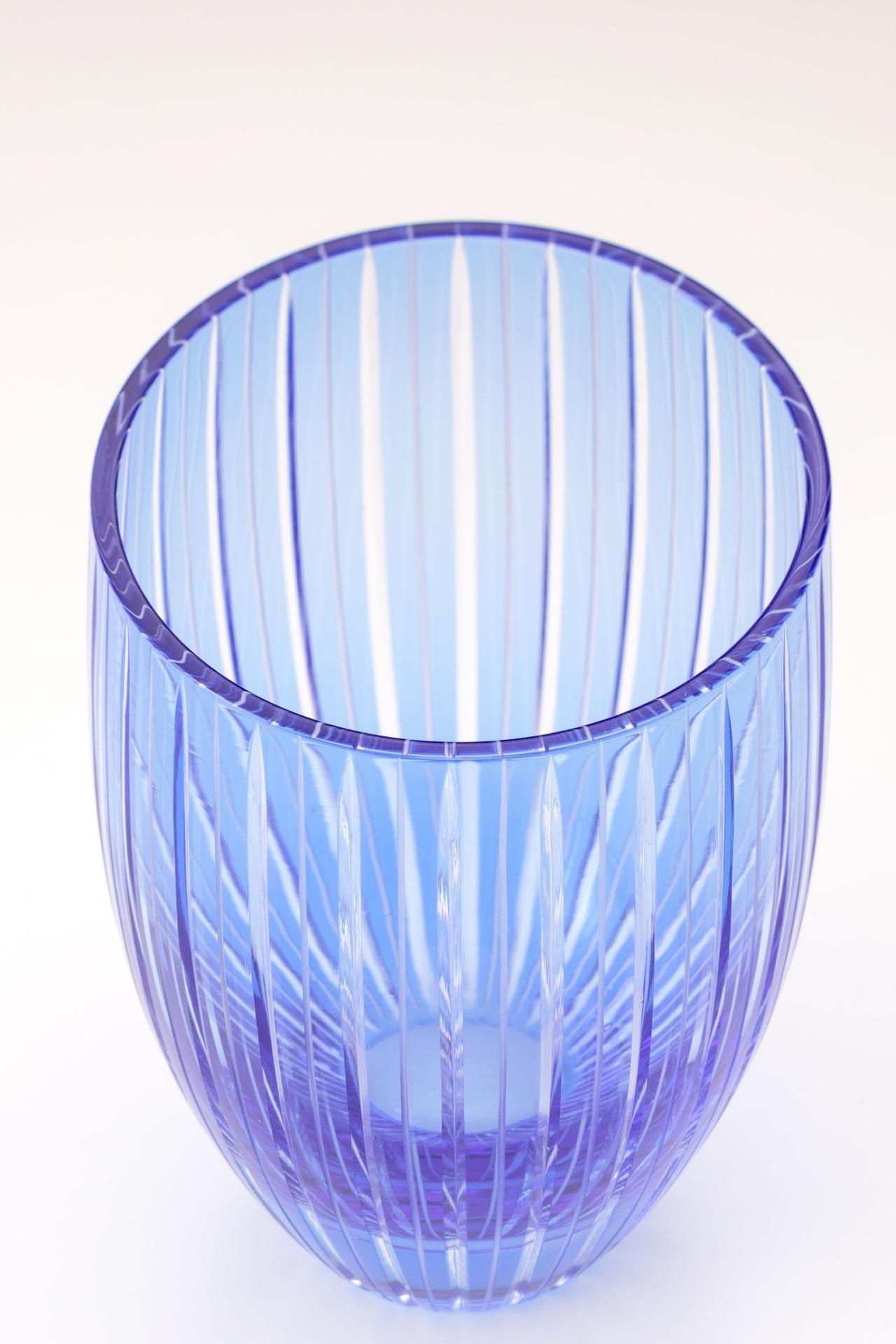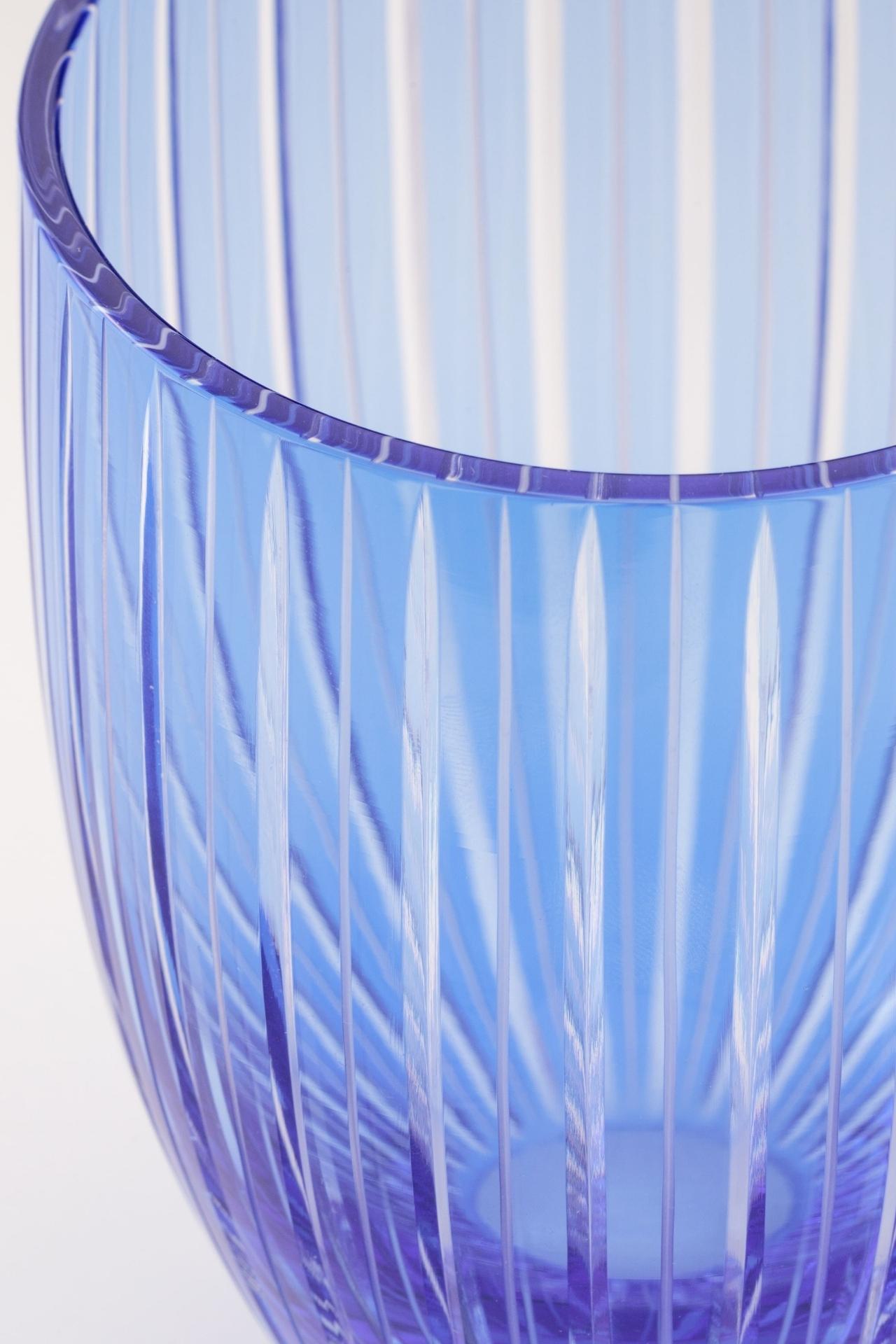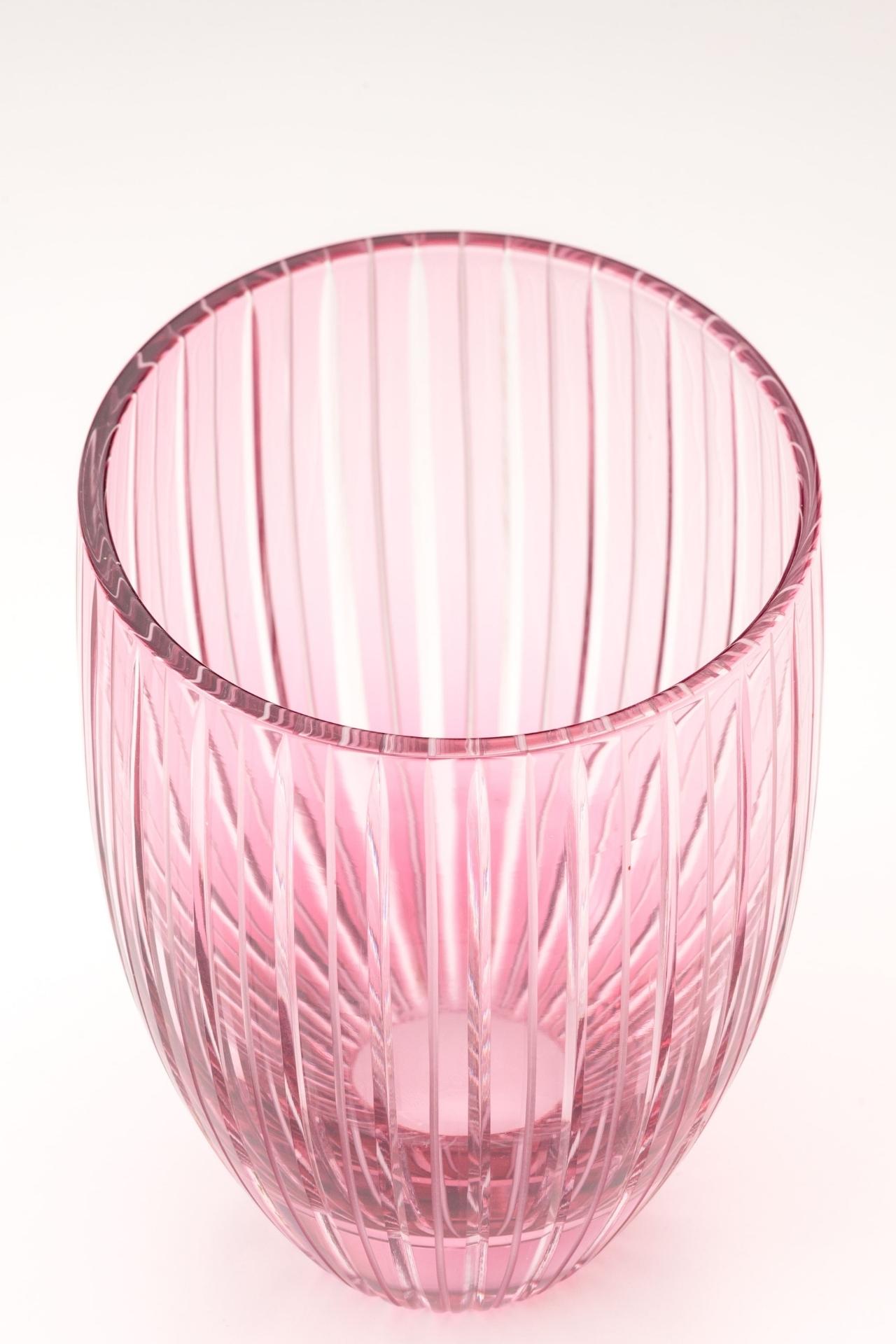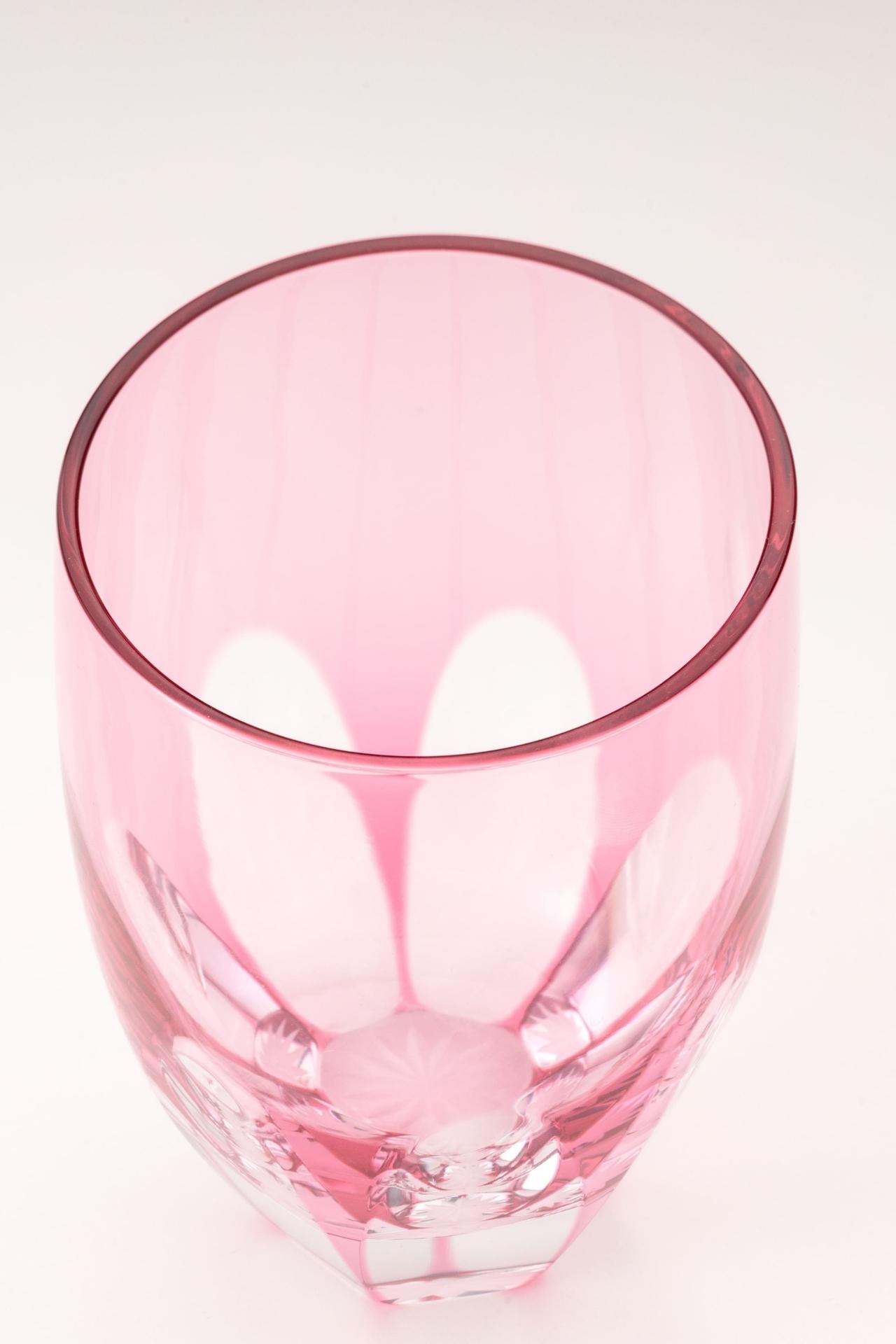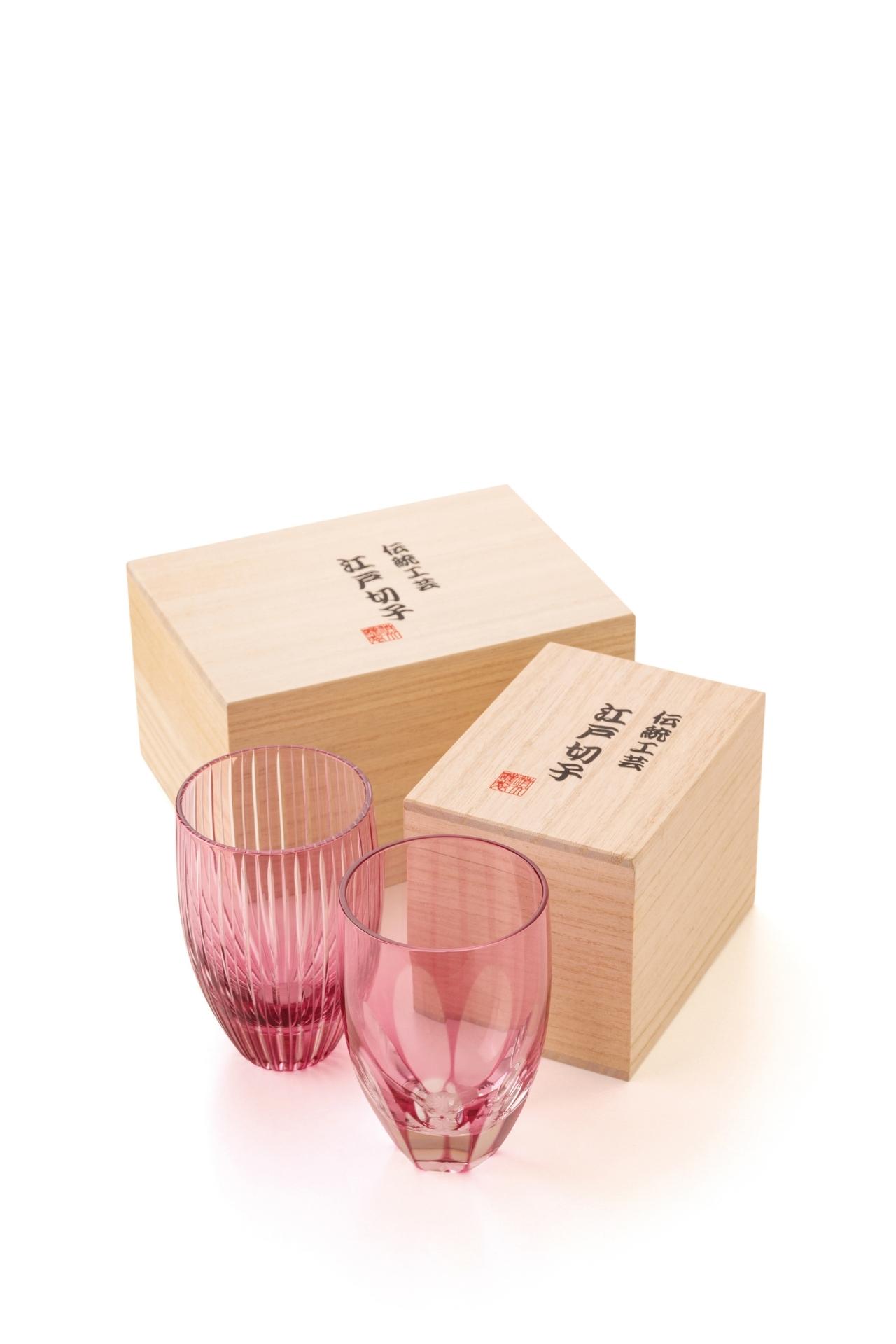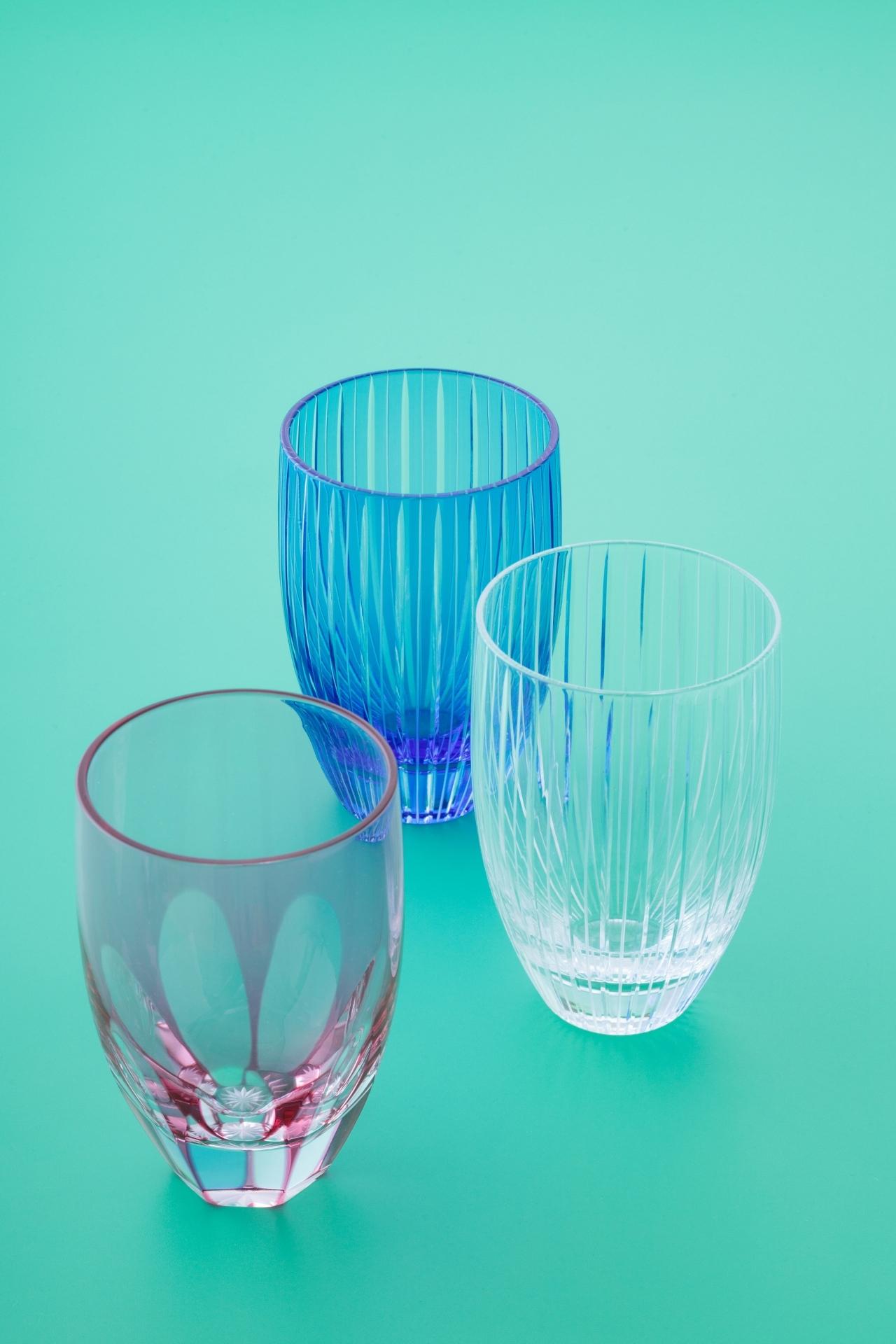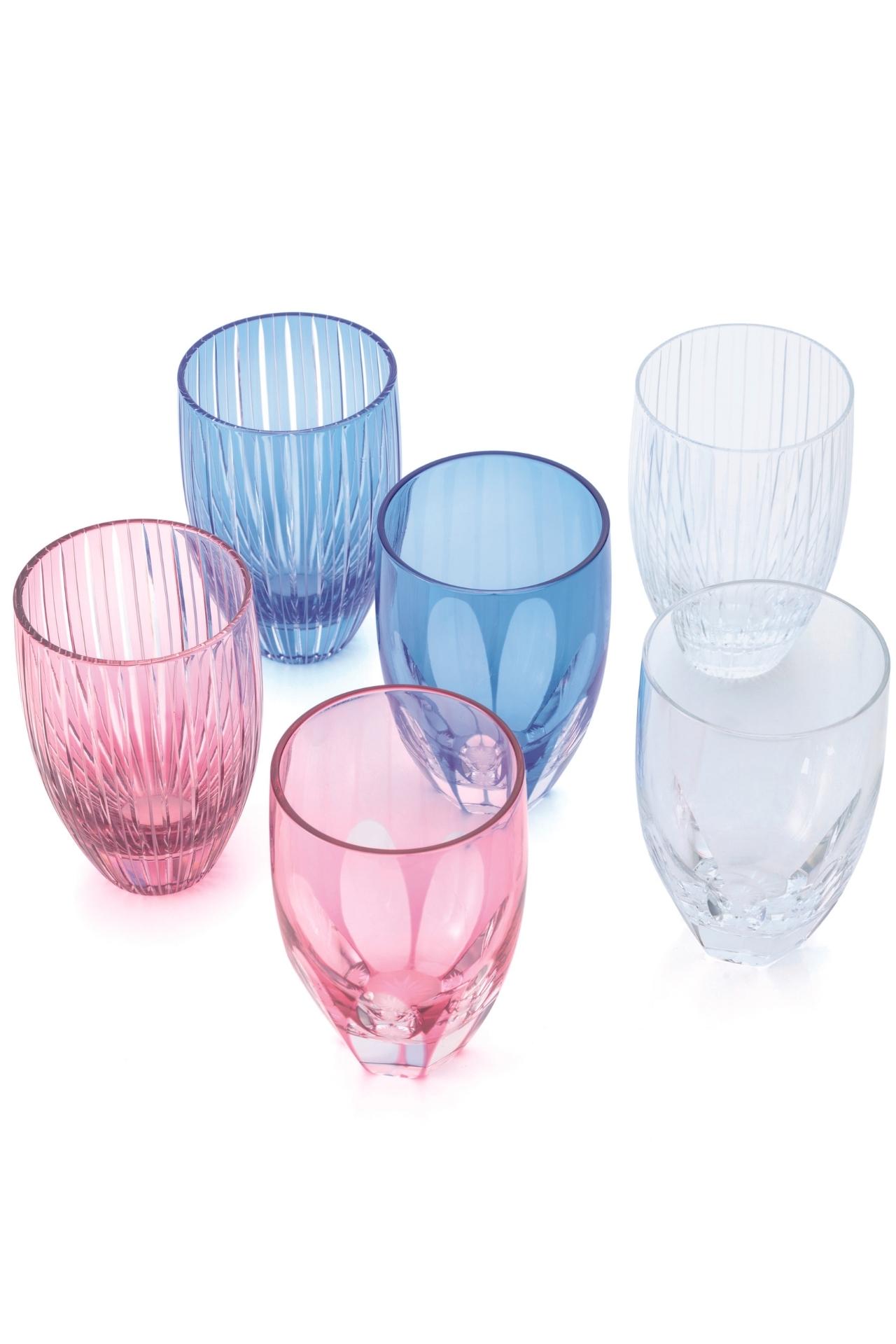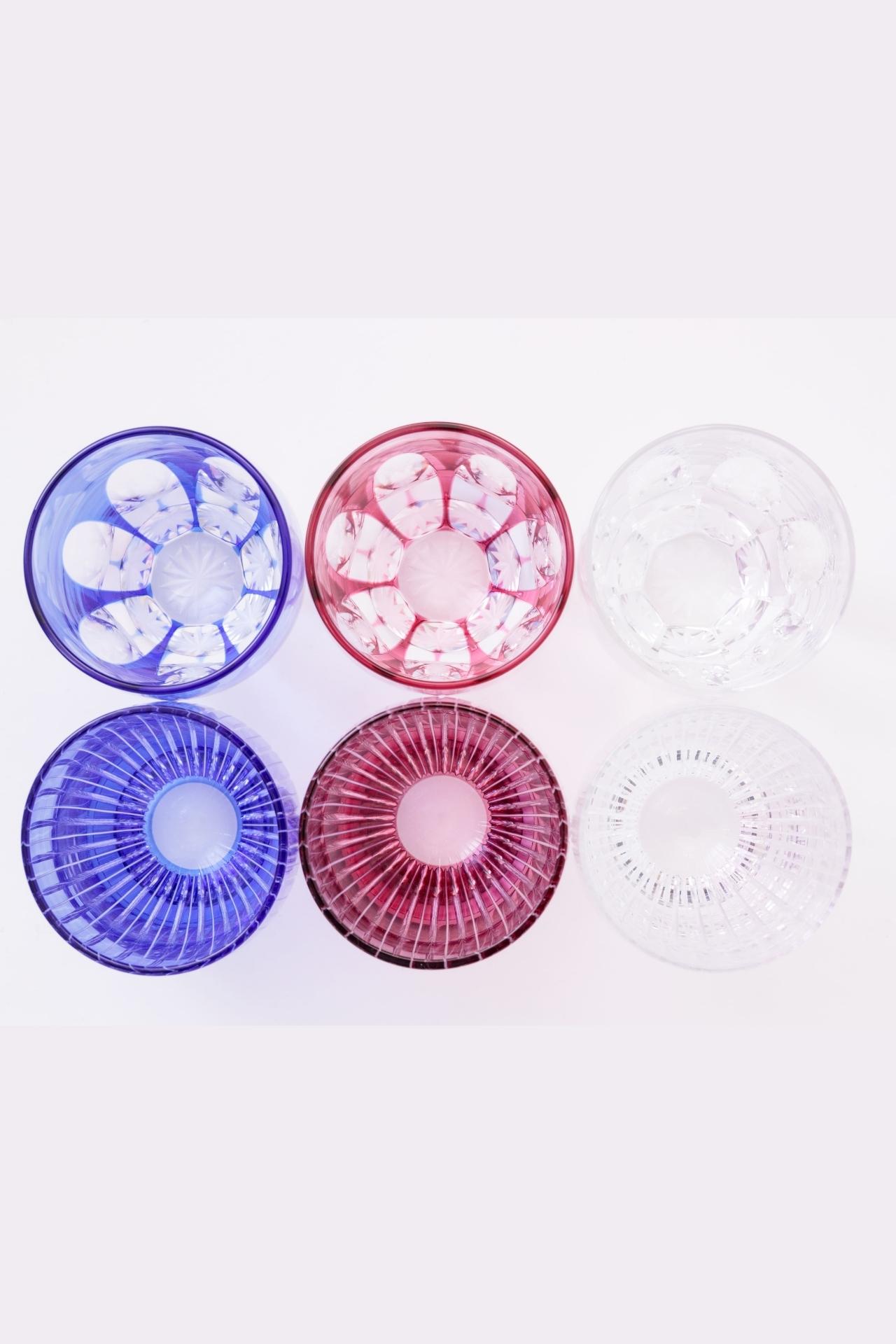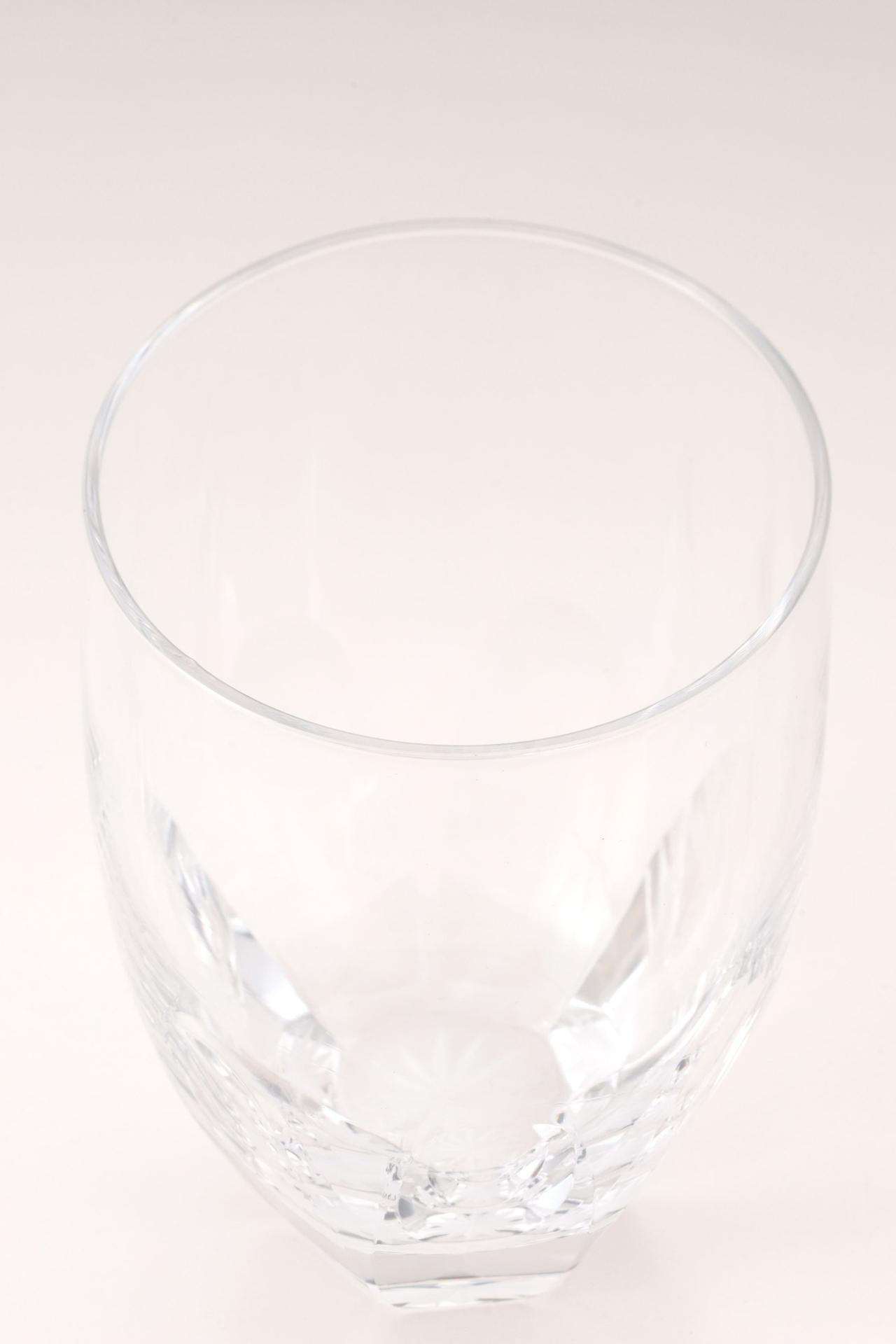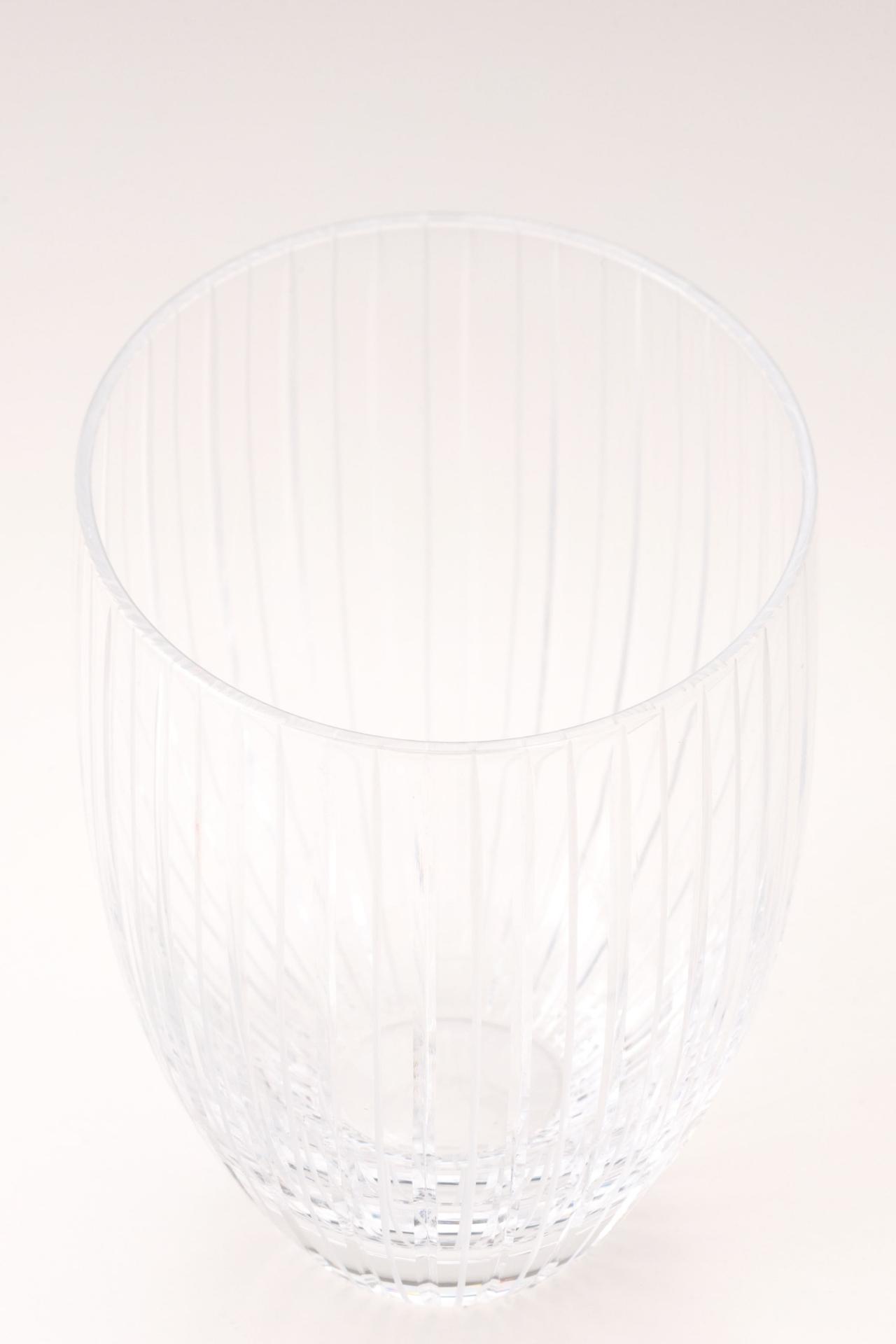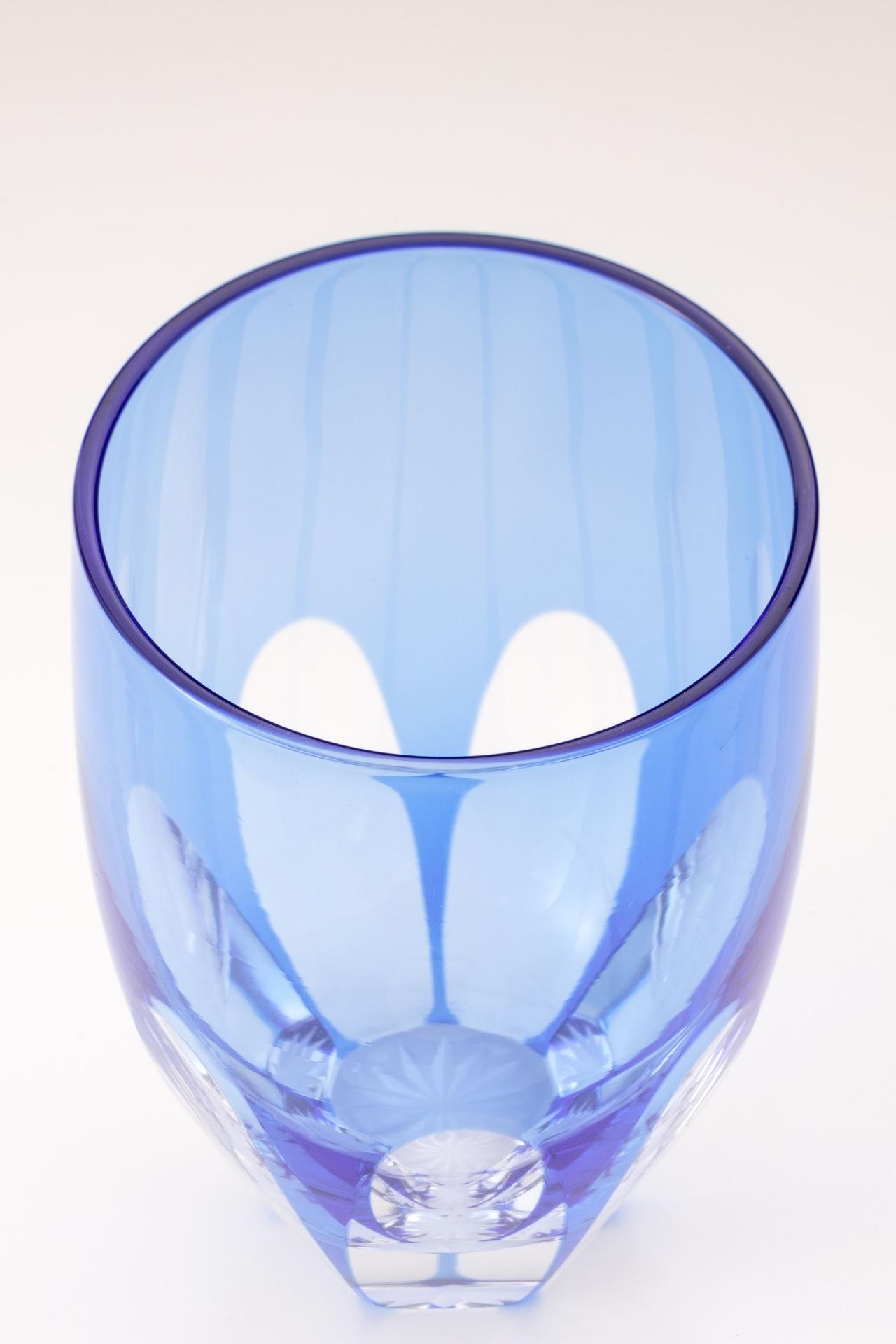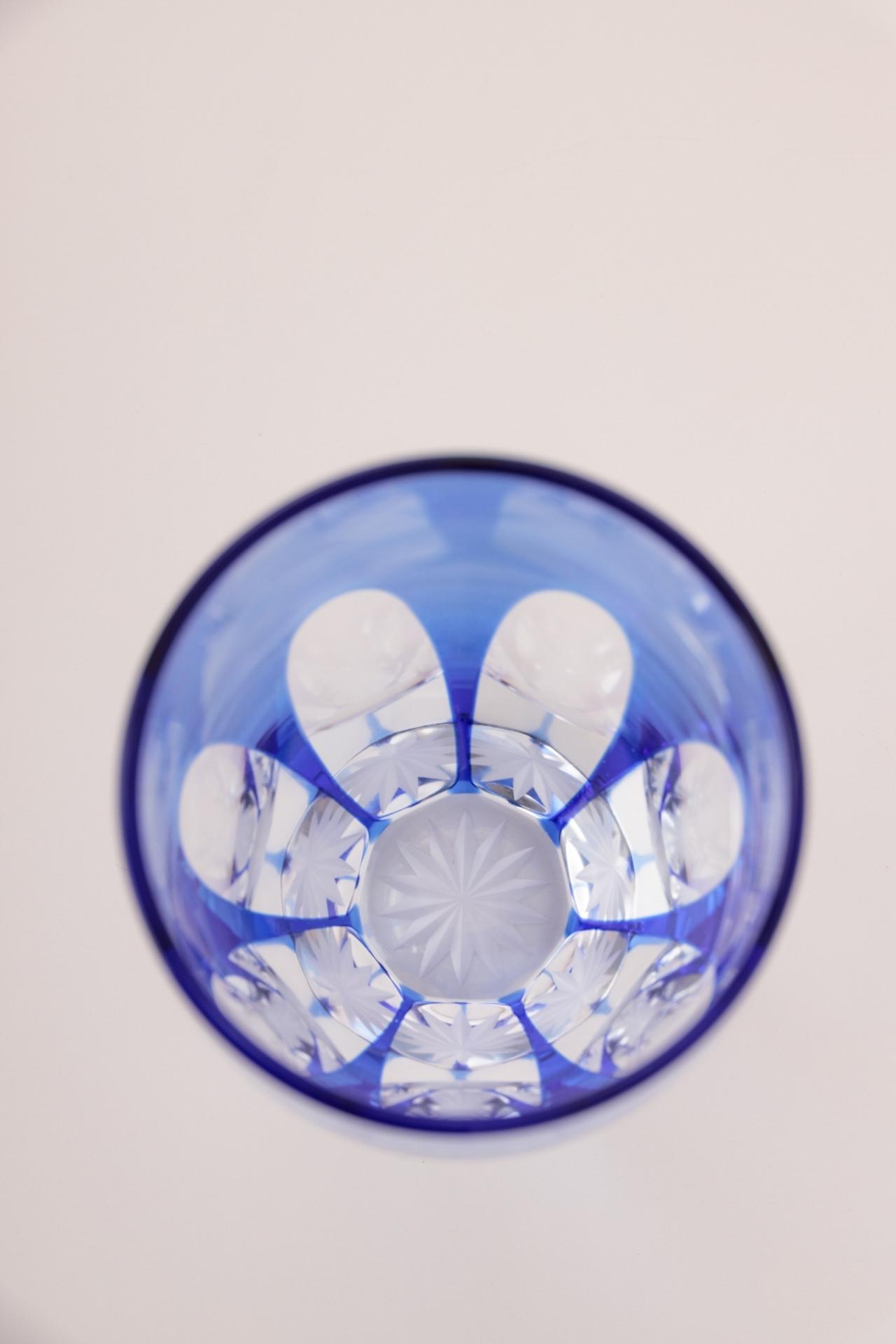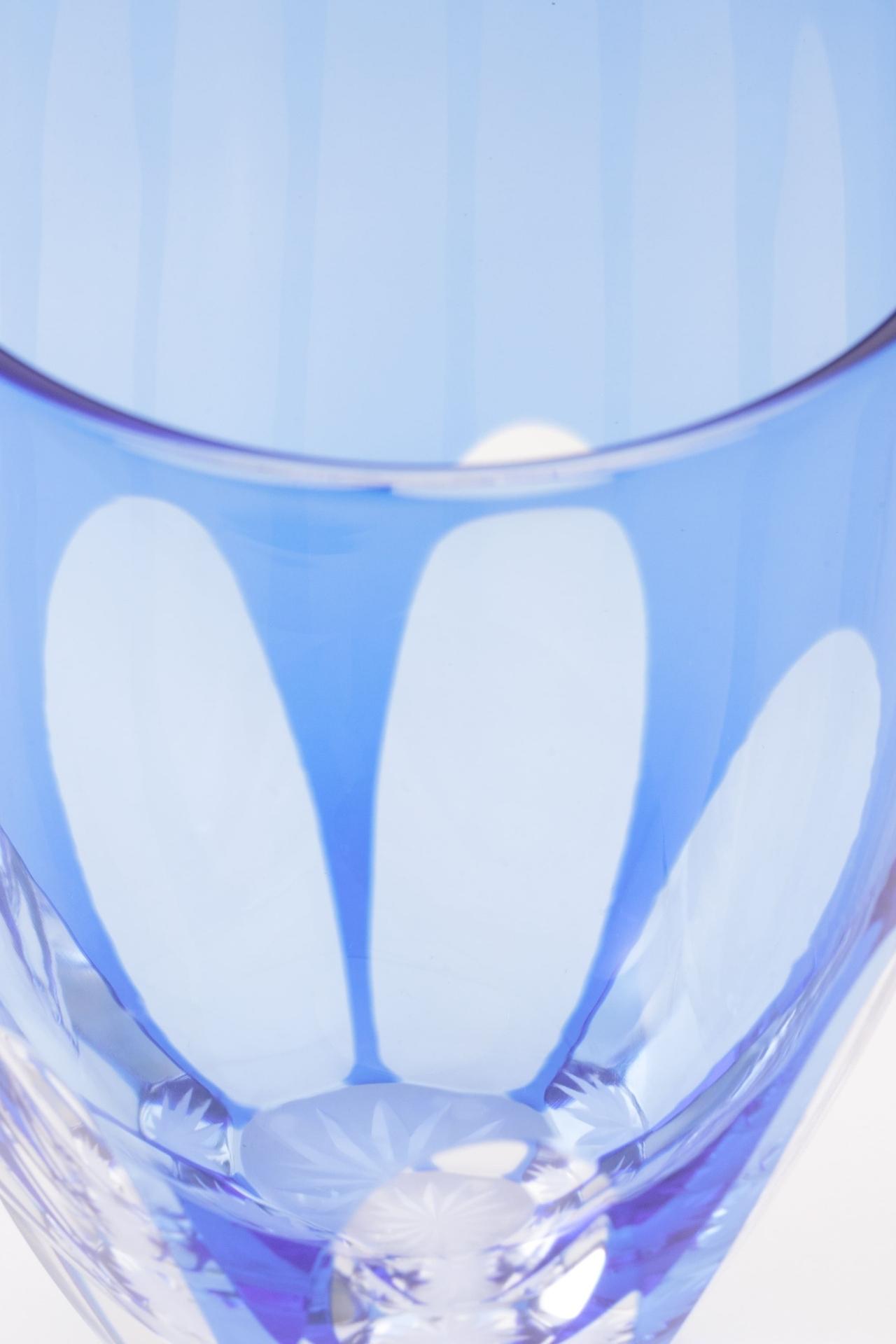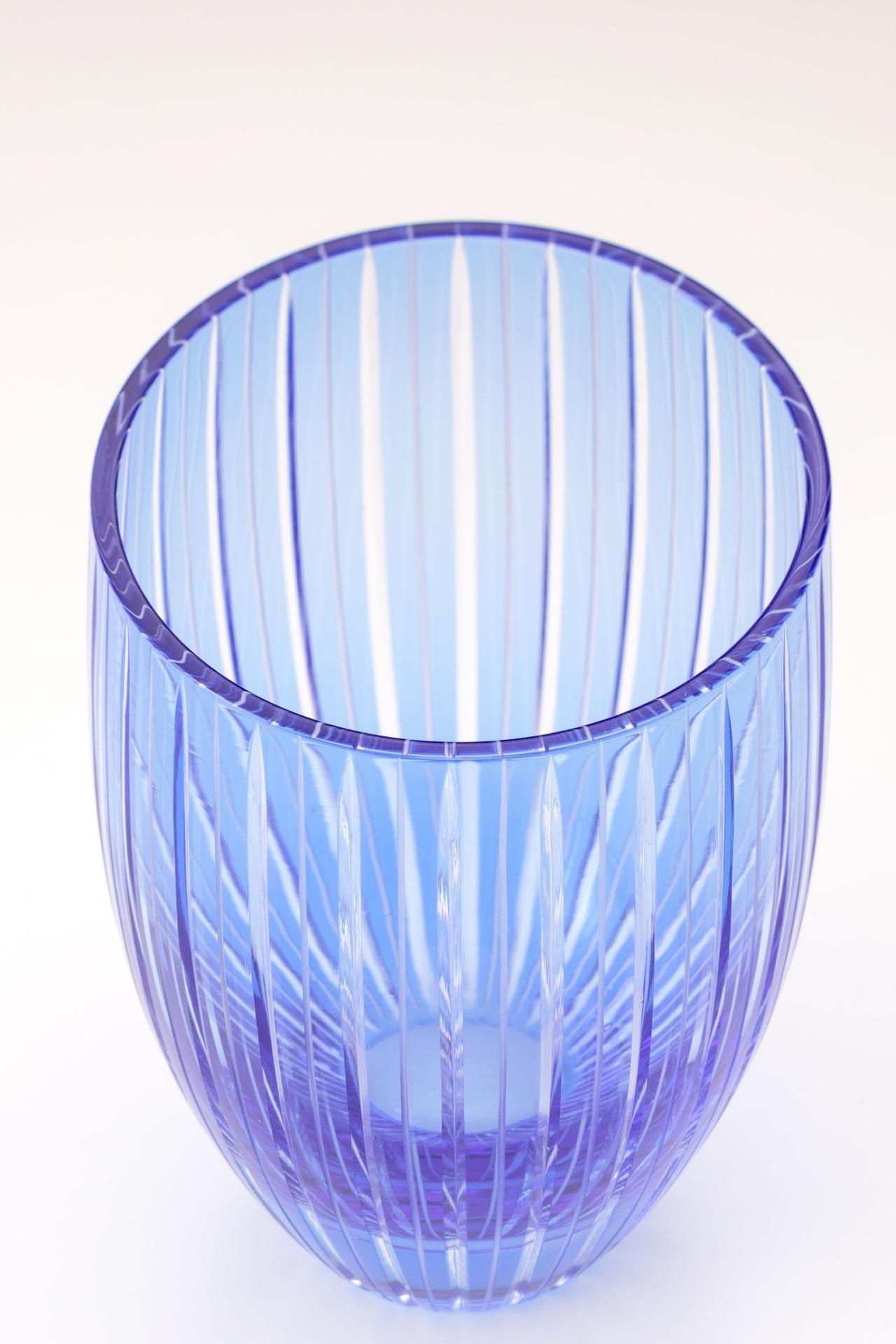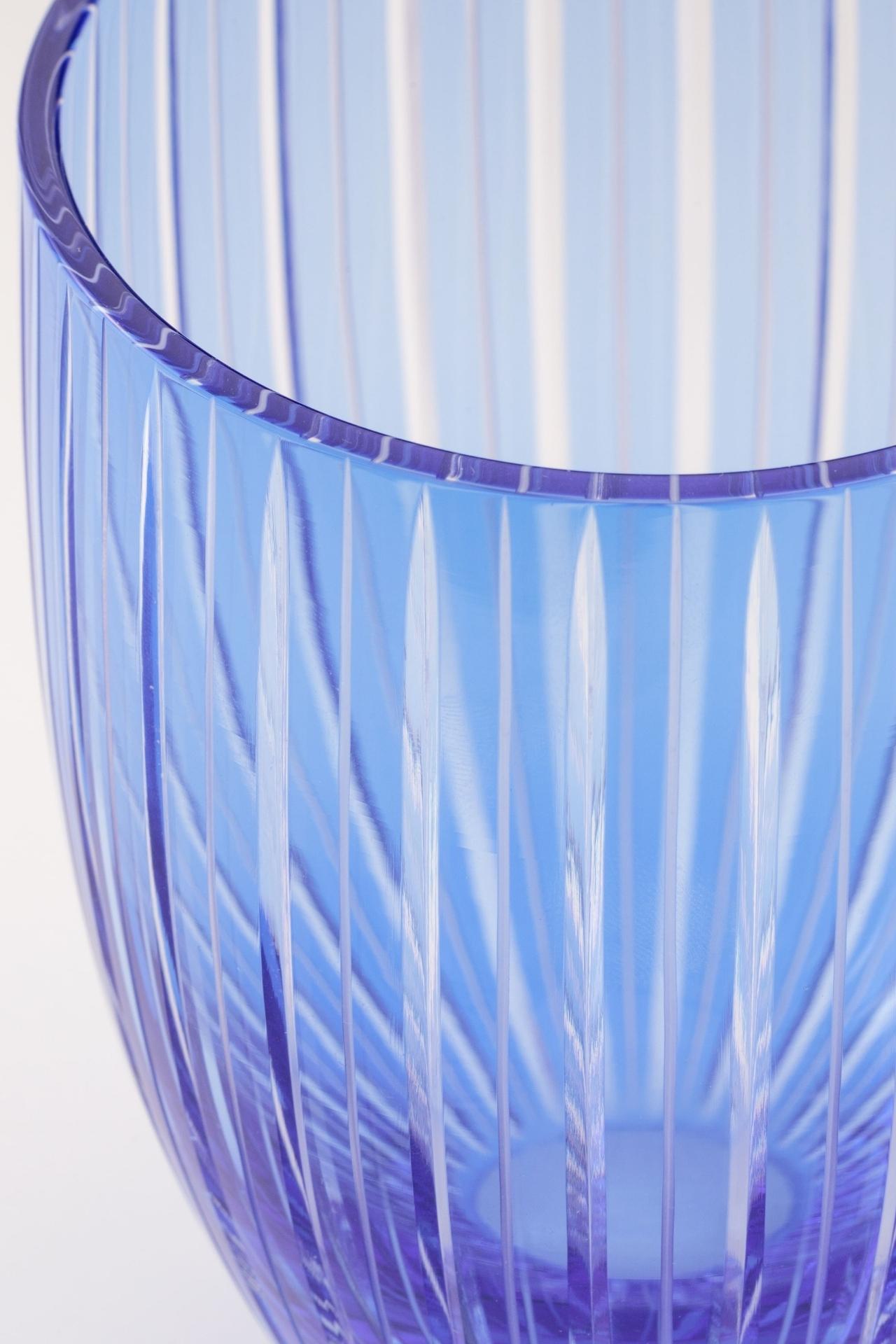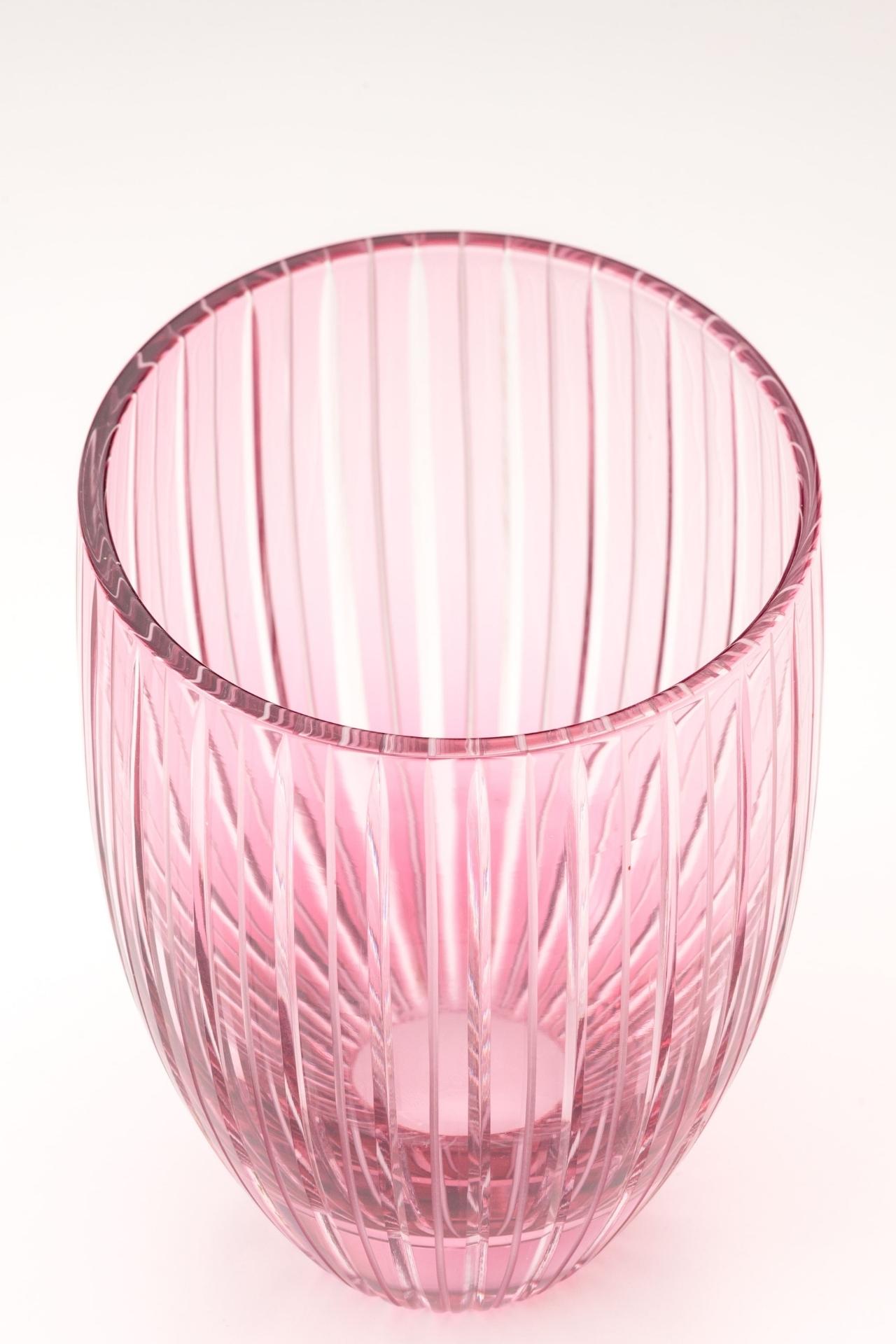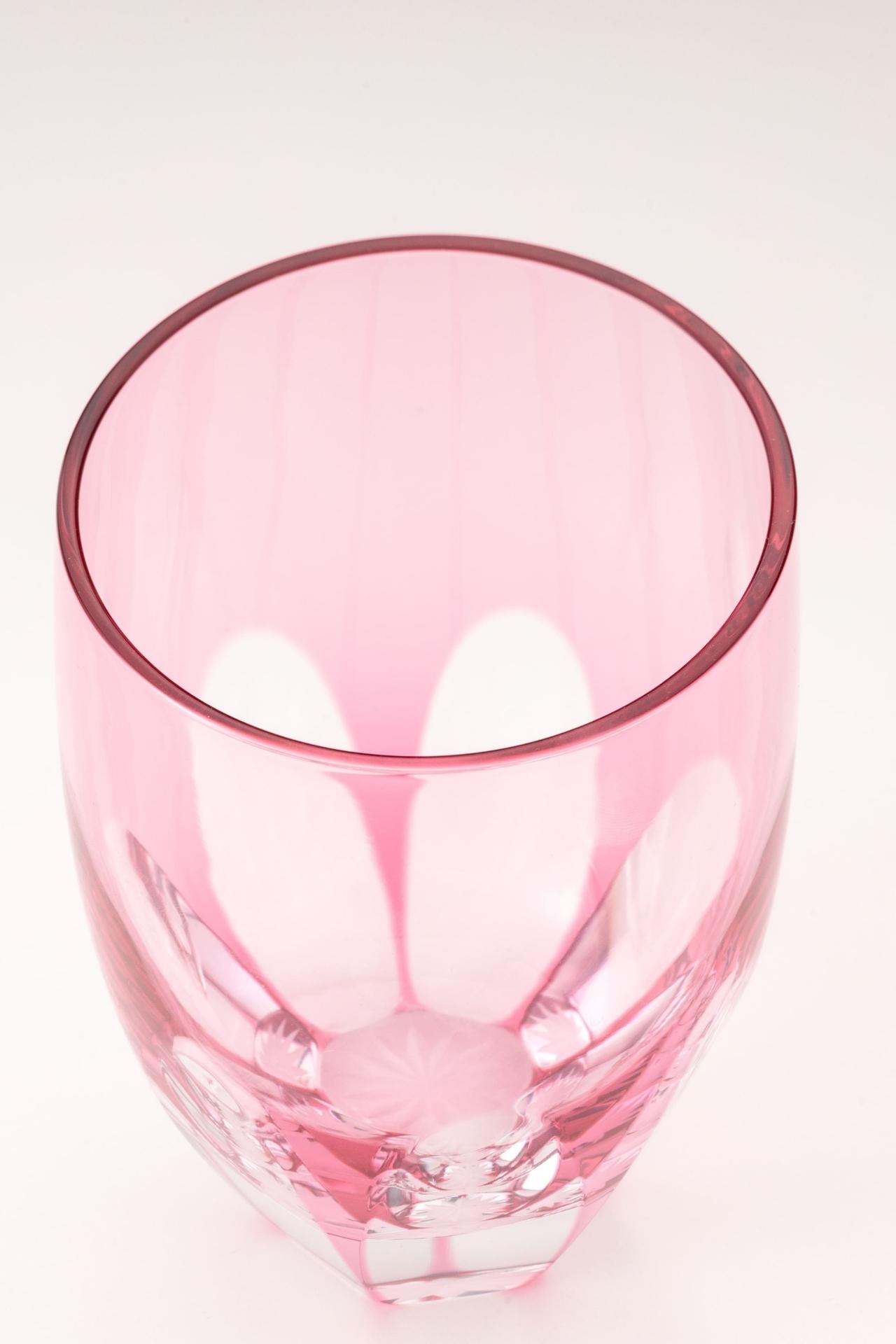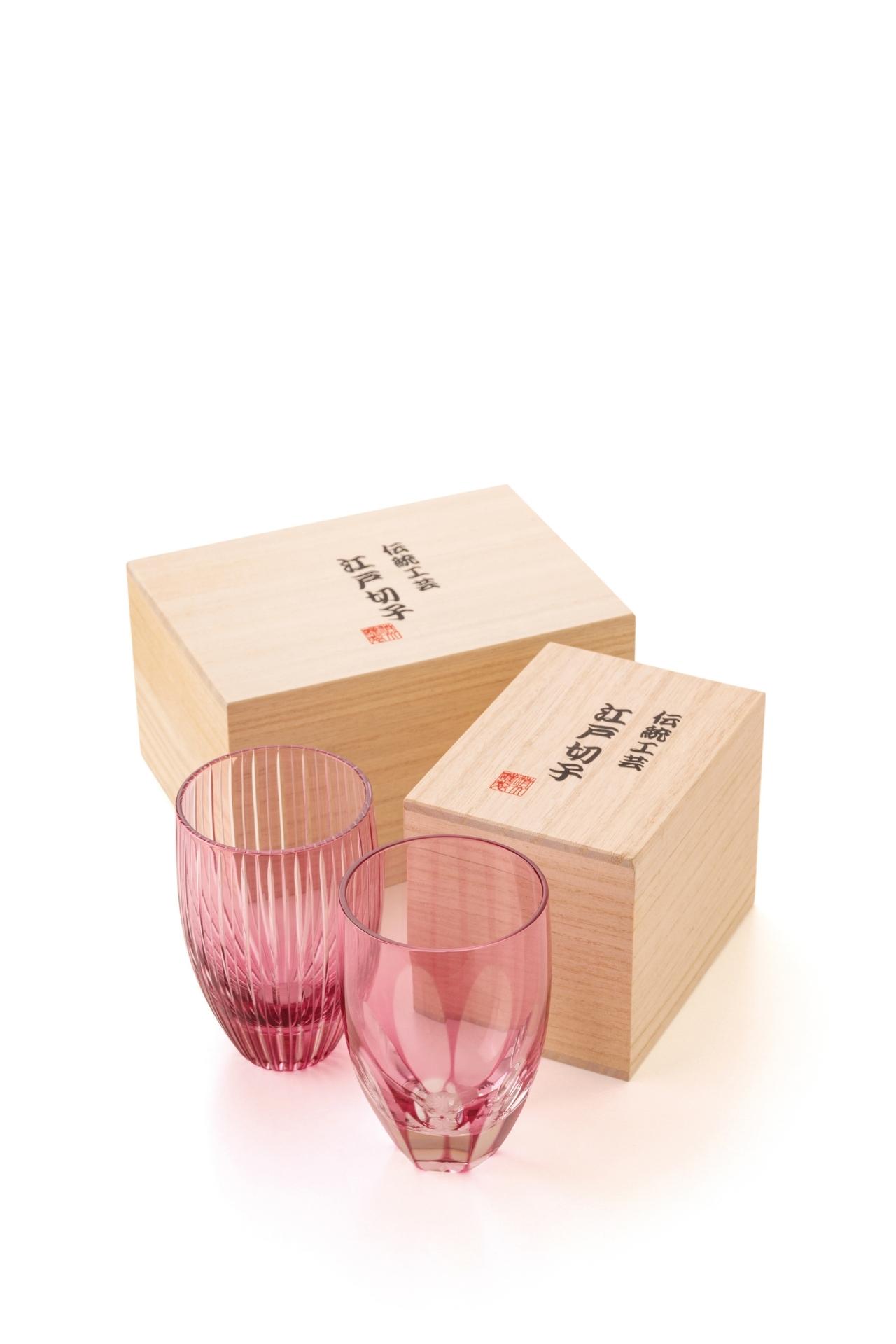 Michiyo Shimizu runs a historic glass-making studio,
where she has been involved in the development of new
Edo kiriko glassware to meet today's changing needs.
Edo kiriko glass parts are used, for example, in the
Tokyo Sky Tree, inside Tokyo Station, and much more.
The rounded tumbler was developed and improved upon
using a 3D printer. Larger than rocks glasses,
they are perfect for a glass of beer or whisky on the rocks.
They are also an optimal size for soft drinks such
as barley tea, juice, milk, etc. They come in three wonderful
tones for use in a wide range of scenarios. The colors are
a bronze red, with which everyone who has seen
Edo kiriko is familiar; indigo blue, which is a match for modern,
original interior décor; and clear, which is ideal for enjoying
the color of your beverage.
They are decorated in two different patterns: the striped pattern,
which is both traditional and modern, and the chrysanthemum
pattern, which looks like a kaleidoscope when you peer at it.
Edo kiriko glass incorporates European cut glass-making
techniques, adding various patterns to the glass surface.
These tumblers are an example of a daily-use item that
showcases the superior skills of the Edo kiriko glass artisan.
And they add a bit of luxury to everyday life!
Rounded Tumbler

Varieties: Three
Materials: Edo Glass
Size: Diameter 80 mm Height 125mm Capacity 380 ml
Suggested retail price: Stripes: ¥19,800 each (tax included) Chrysanthemum: ¥16,500 each (tax included)
*The information on this site is as of November 2022.
*Sizes, colours and shapes of the actual products may differ slightly as they are handmade.
*Product specifications and suggested retail prices may change without prior notice.