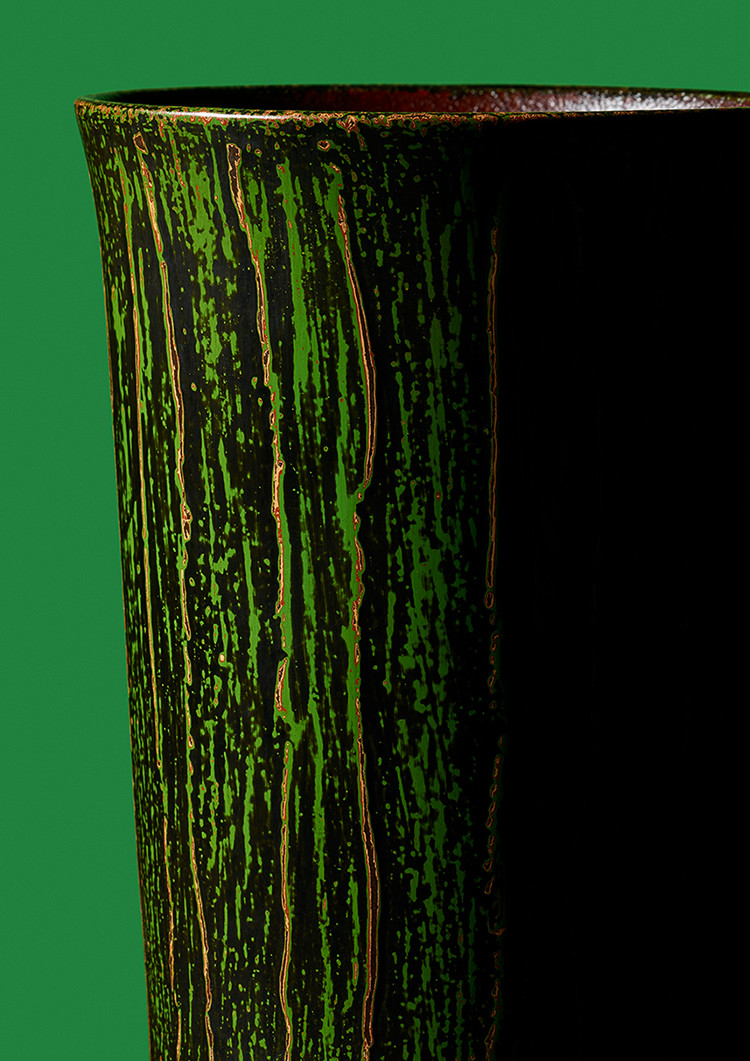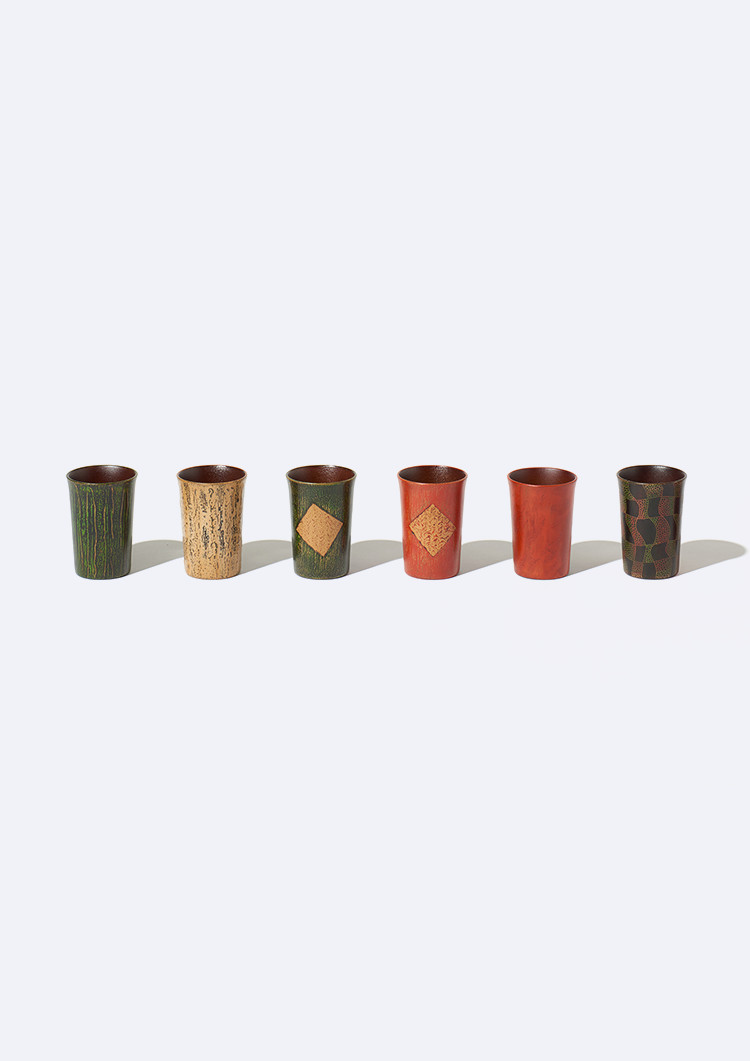 A lacquer coated beer cup that assists the forming of a fine froth. From the weight of the cup in the hand it is possible to feel that this is not lacquer applied to wood. In fact the cups are ceramic.
Sometimes used to seal broken pottery, why could lacquer not be used as a ceramic coating?  From this spirit of play, the idea emerged. It was important too that each should be a one off. While referencing traditional styles in lacquerwork such as the red over black Negoro-nuri or the intricate Tsugaru-nuri, the emphasise is on individual patterns. Within the variety the pleasure is to find the one that fits to you. The ceramics are strongly fired and unglazed, and while the rough edges are smoothed by the lacquer on the outer surface, on the inner section it is painted thin enough to sense the original material. On the cup exteriors the lacquer has been repeatedly painted and refined to build layers of character. Bound to change and take on new aspects with their owner over the years, left in the fridge the cups will provide a refreshing delivery of cold beer.
Size: φ75mm × H110mm
Materials: Lacquer, ceramics
*The information on this site is as of December 2017.
*Sizes, colours and shapes of the actual products may differ slightly as they are handmade.
*Product specifications and suggested retail prices may change without prior notice. Prices shown are all tax exclusive suggested retail prices.