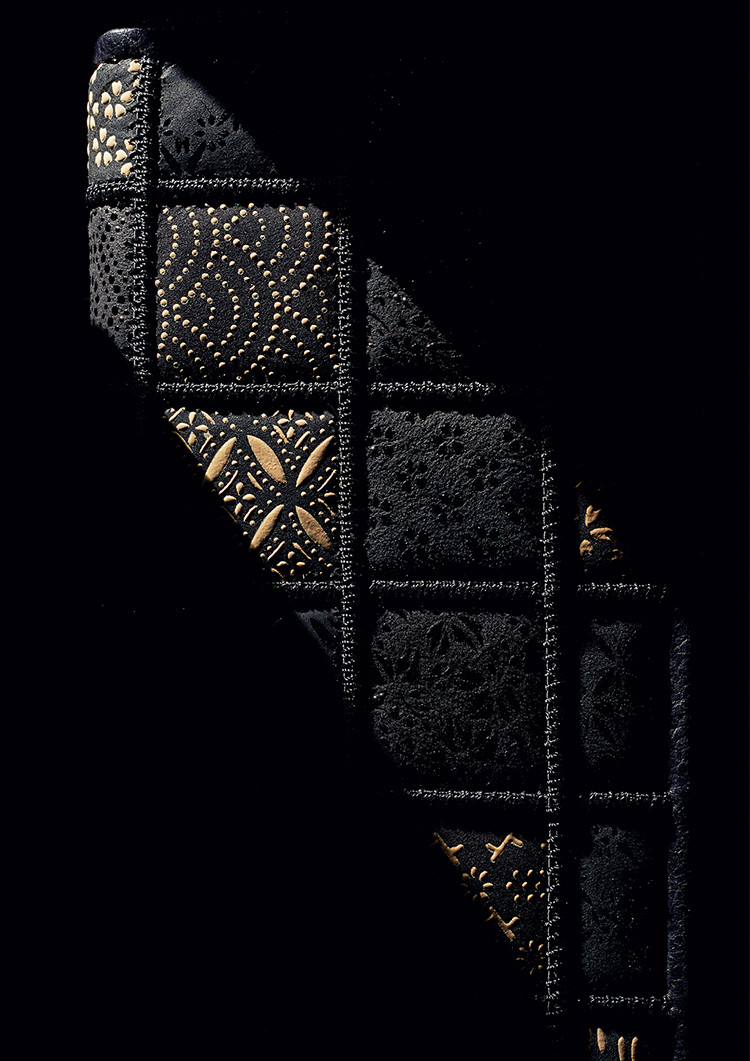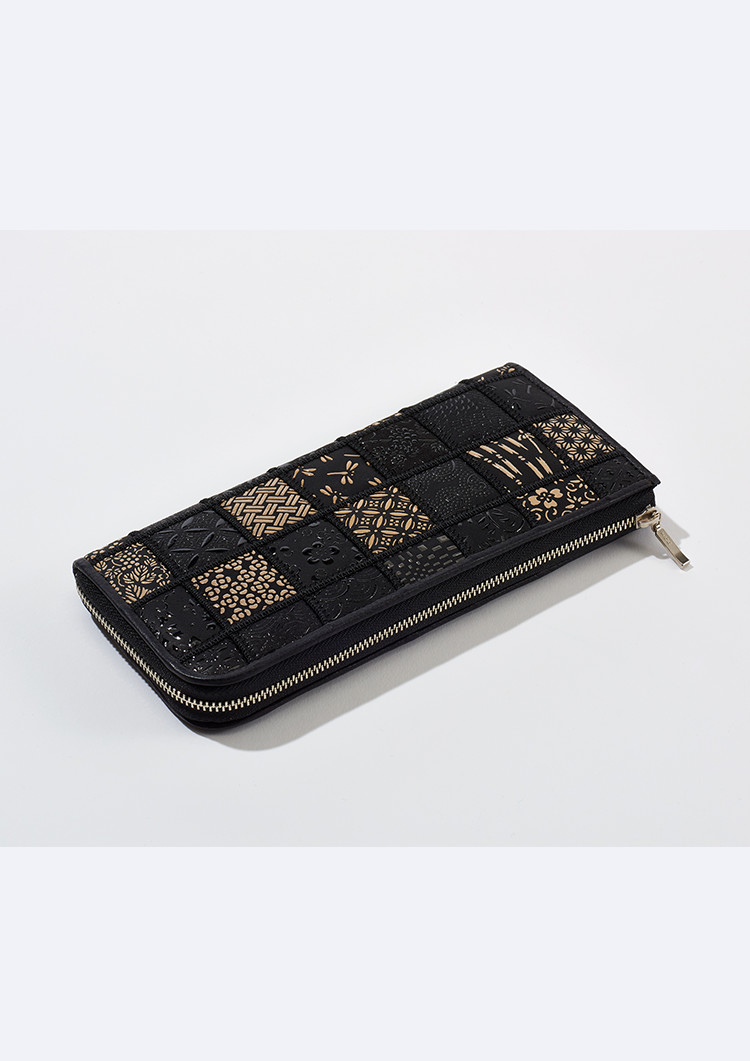 A stylish long wallet produced in the beautiful, and auspicious, patterns of Inden. As the name hints, Inden is a style of tanned leather dyeing said to have been transmitted to Japan from India. Featured in the patchwork here are some of its most classic motifs. Among them is the dragonfly, applauded by samurai as the "winning insect" that flew only forward, and never withdrew. There are many such examples of patterns with historical meaning, and as 42 are featured on this wallet, they will surely bring good luck. The patterns appear in black and beige lacquer on a black dyed deerskin backdrop, making the wallet suitable for both men or women according to style choice. The deerskin used is finely grained with an excellent texture and a luxury feel. Inside there are slots to hold 12 different cards and space for the owner to use to their heart's content. Long use of Inden garments yields an appealing wear to the lacquer sections, and this is part their satisfaction. The work required to complete the intricate and varied patchwork makes this item a rare one. With each appearance from the owner's bag, it will emphasise their dedication to quality.
Size: W200mm × H90mm × D20mm
Materials: Leather, lacquer
*The information on this site is as of December 2017.
*Sizes, colours and shapes of the actual products may differ slightly as they are handmade.
*Product specifications and suggested retail prices may change without prior notice. Prices shown are all tax exclusive suggested retail prices.